We're all aware what's the most obvious use of nail polish, but it is used in many DIY crafts for a good reason – they provide colors and can be used to make excellent makeovers and decorations.
There are plenty of ways to include nail polish in your homemade craft making, so we decided to show you ten of our favorite crafts. These decorations can be used for any room, and some of them can be placed even outside the house for your garden. Check them out and let us know which of these crafts is your favorite!
1. Colorful Thumbtacks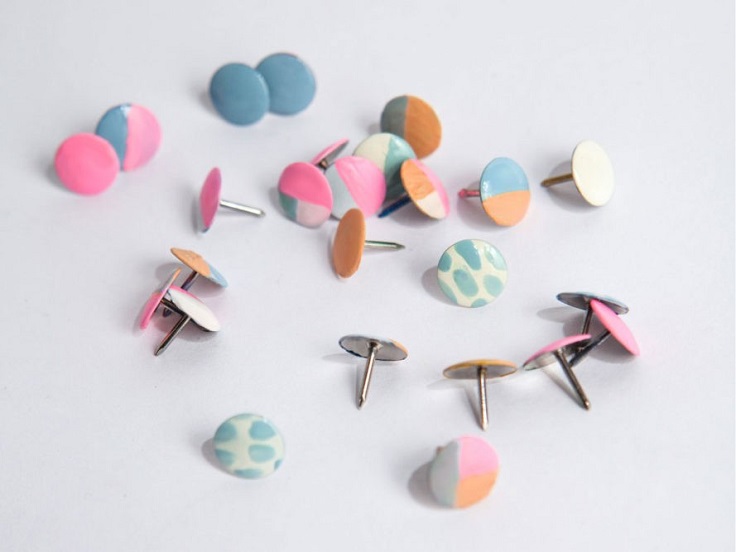 Even the smallest of details can make a difference! Have you ever thought about making your own workspace more beautiful with a bunch of colorful thumbtacks? You're going to love this project because it's super budget-friendly, it's very easy, and you'll have the needed new detail in no time. Just get your favorite nail polish and start painting over the thumbtacks. Once they're dry, finish them with a clear topcoat.
2. Marble Mugs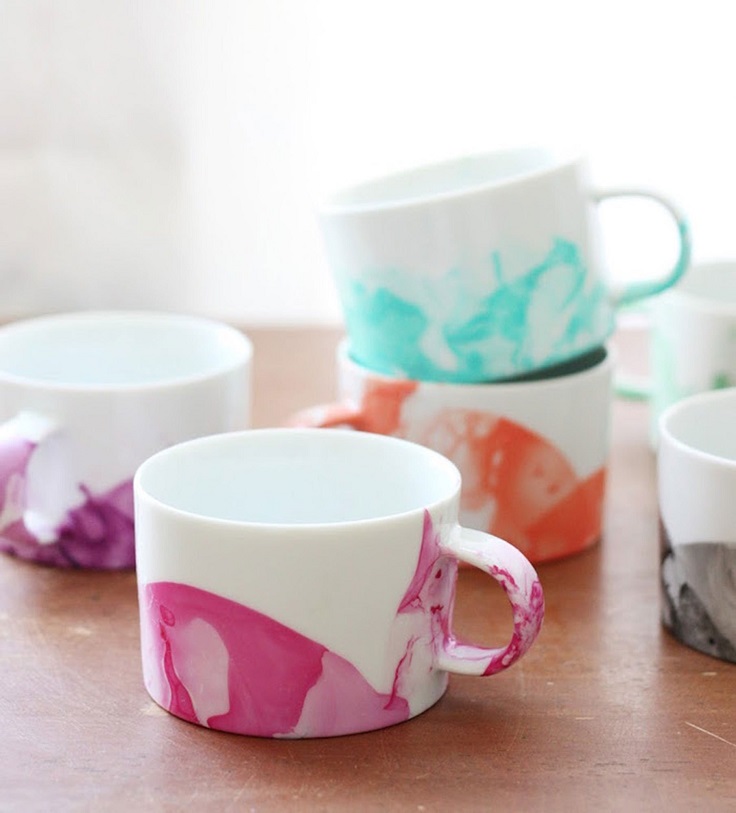 via people.com
We all love getting new mugs! There's really something very satisfying to drink your favorite cup of tea or coffee in an adorable mug. Plus, they make an excellent DIY gift that won't empty your pocket. Here it's very important to master the making of the marble effect. Once you get to know it, you'll have so much fun that the mug won't be the only DIY project you'll make with this technique.
3. Marbled Paper Art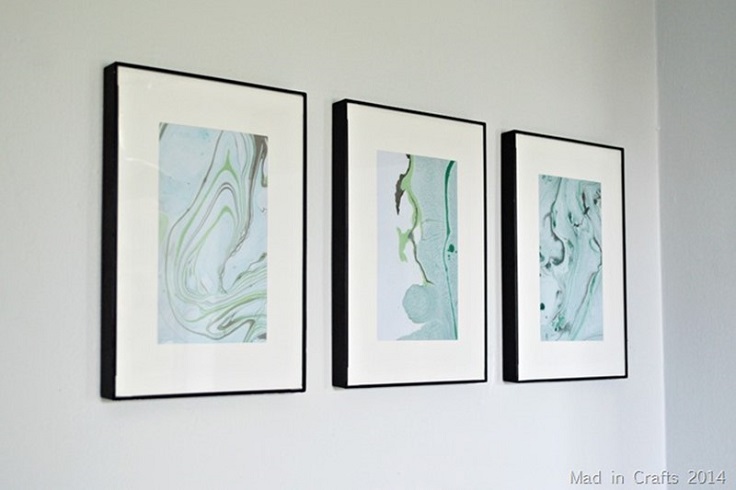 via madincrafts.com
Having a nice painting can make a really huge difference in any room. The painting doesn't take up much space, and it's easy to clean, so why not add one or two paintings in your favorite room? Of course, this doesn't mean that it has to be an expensive store-bought painting, but rather something you make yourself, giving it even more meaning to you. So, get your nail polish and let your inner artist out!
4. Nail Polish Paint Phone Case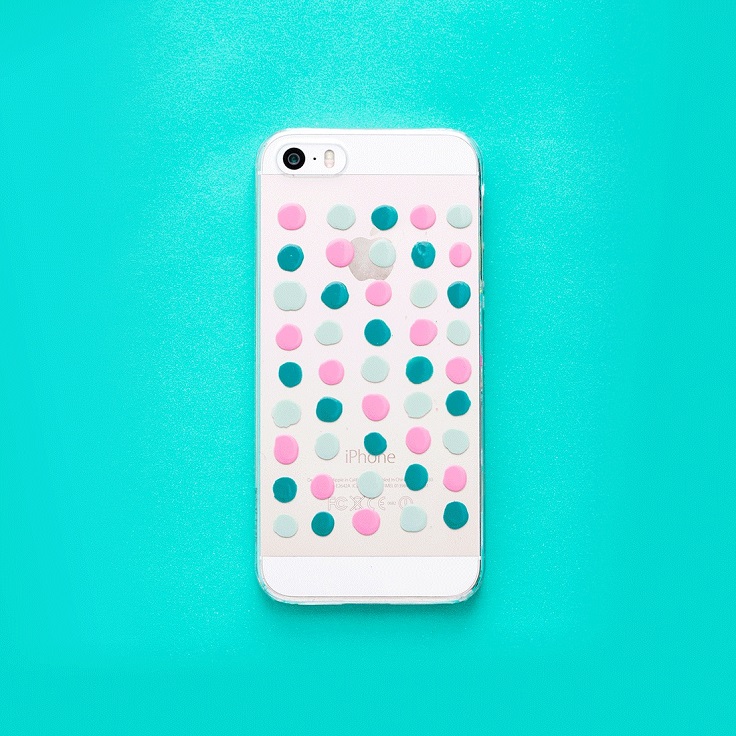 via brit.co
If you're looking for a quick way to give your cellphone a makeover, here's how you do it – with nail polish. For this DIY project, you only need a phone case and nail polish in a few colors. It's so easy to make this case with polka dots – all you really need to do is just place a drop of the nail polish and let it dry. You can make it colorful and give a nice color pop look or stick to one or maybe two colors.
5. Marbled Pots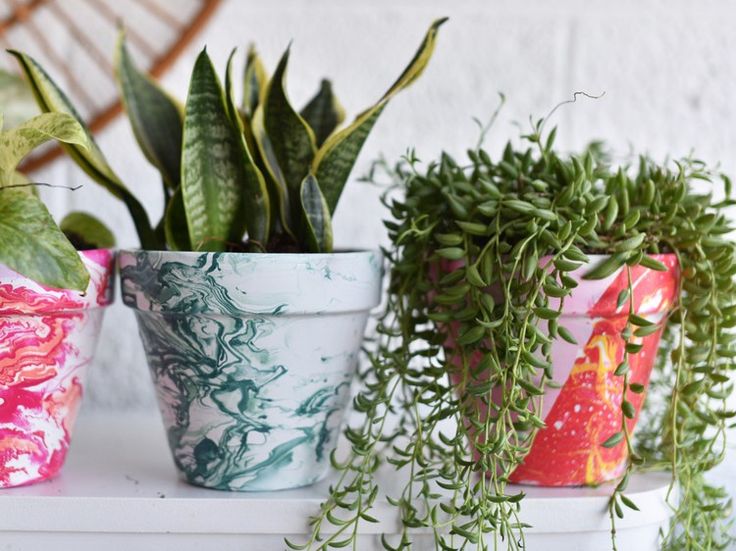 via hgtv.com
The nail polish is an amazing thing to achieve the marble look. There's something really charming in it – it's simple yet so classy. You can create it at home, yet it can look like store-bought. This is an excellent craft that can be placed both outside or inside the house. To make this craft at home, you need terra cotta pots, white spray paint, dropcloth, two nail polish colors, a disposable bowl, toothpick, and clear acrylic spray paint.
6. Marbled Indigo Pumpkins
via aliceandlois.com
Fall is approaching, and with it, the time will come for us to take out our beloved fall-inspired decor. In case you were wondering what DIY craft should you make this time, we suggest you make marbled indigo pumpkins. Using fake pumpkins will be best, and you can keep them for as long as you want! We have to admit – they would make such a stylish Halloween decoration.
7. Faux Crystals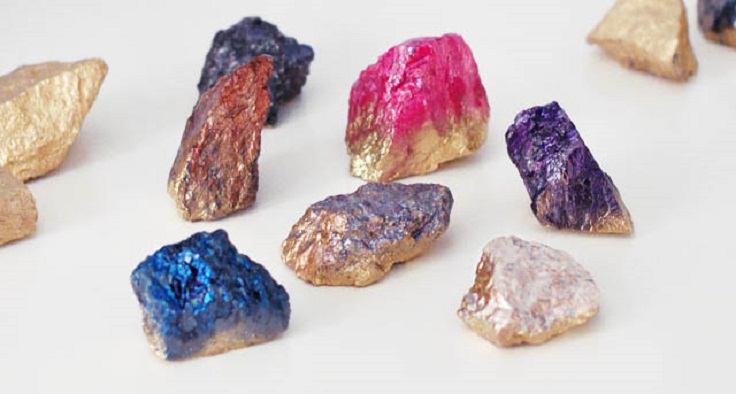 via lovemaegan.com
Wow, who would have thought what a magical craft could come out of small, regular rocks! This is all thanks to using nail polish and gold spray paint. This is a very fun activity, as it includes plenty of colors, mixing them, painting, and spraying gold paint all over. These rocks will soon turn out to be amazing faux crystals that would make the perfect decoration for any room!
8. Clay Ring Dish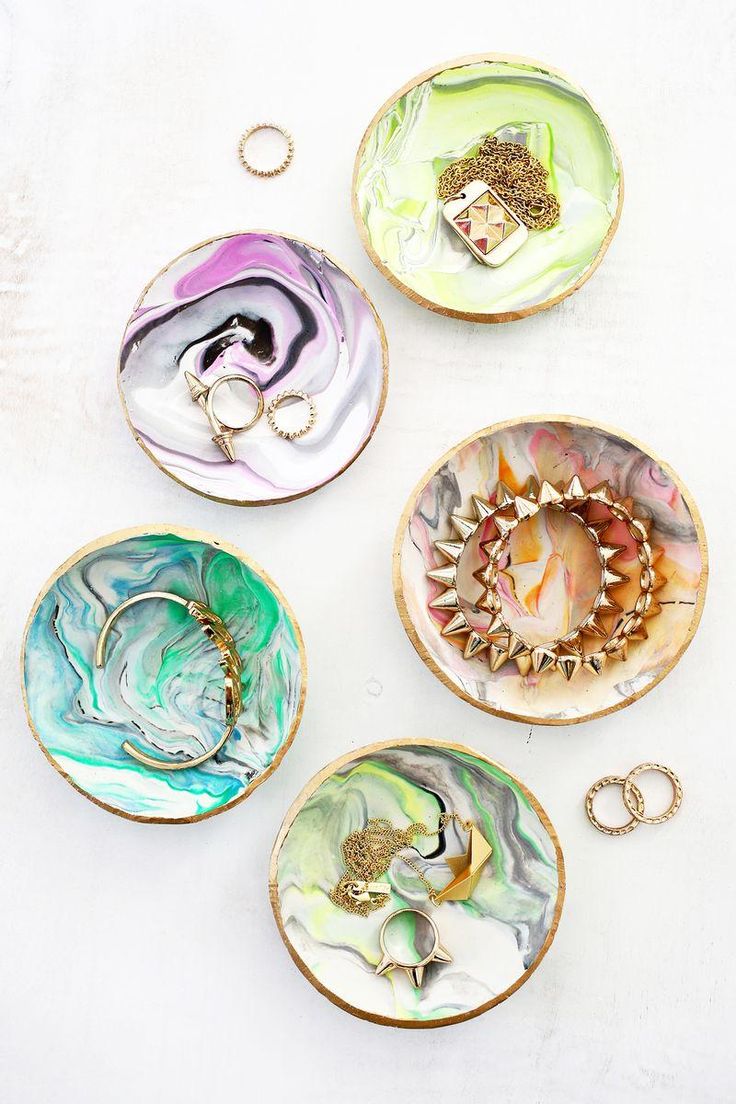 We all know how messy it can get with jewelry. To avoid using your favorite pieces of jewelry, you can make your own marbled clay dishes. They would be the perfect fit for rings, but they will also be useful for other jewelry. For this craft, you need oven-bake clay, x-acto knife, baking ramekin, gold liquid gilding, rolling pin, large can, and glaze to seal the dish.
9. Giant Gem Rings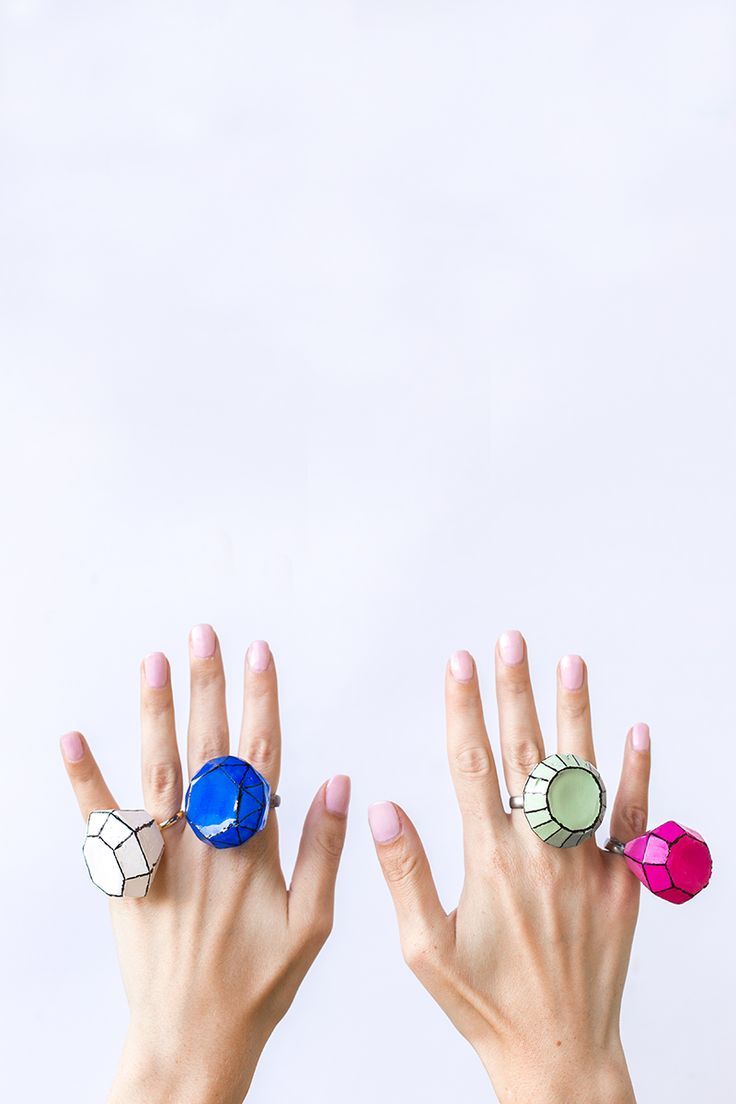 via studiodiy.com
These huge gem rings are the perfect fun craft to make together with children. You can paint them together and make rings, which you can use for Halloween or other theme parties. To make the gem ice molds, you need hot glue, polish, a nail art pen, ring blanks, a butter knife, a pan, water, and a freezer. You can make as many colorful gem rings as you'd like!
10. Nail Polish Coasters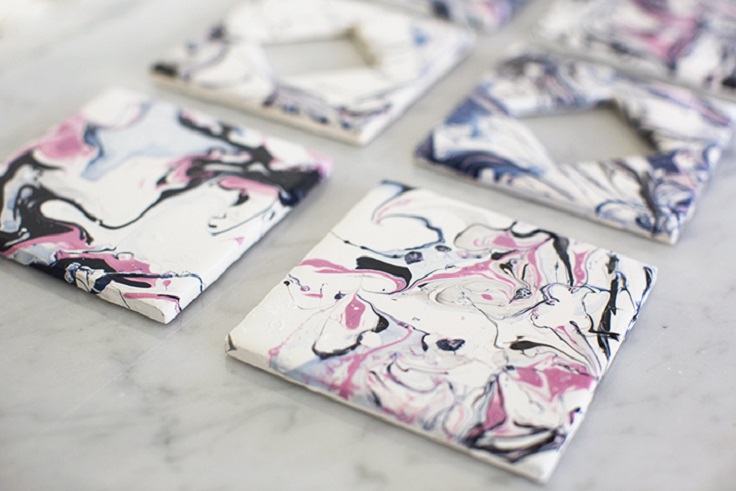 via songofstyle.com
Coasters are very useful and can even serve as decoration if done the right way. You can use nail polish to create the marble effect and look how awesome your coasters can look. They will be that small detail that makes a difference, and with looking so pretty, we're sure that next time you'll have guests, you won't forget to serve drinks without coasters!