Giving your home a luxurious feel can not only impress your friends and neighbours, but it will help to create somewhere you'll be excited to return to at the end of each day.
You might think that a luxury home comes with a high price tag, and while it can do, there are also ways to make your home feel like a luxury abode even if you're on a budget.
If you're preparing to redecorate and want to go the extra mile, or simply look like you've splurged on your décor, then here are just four fantastic tips to help you get started.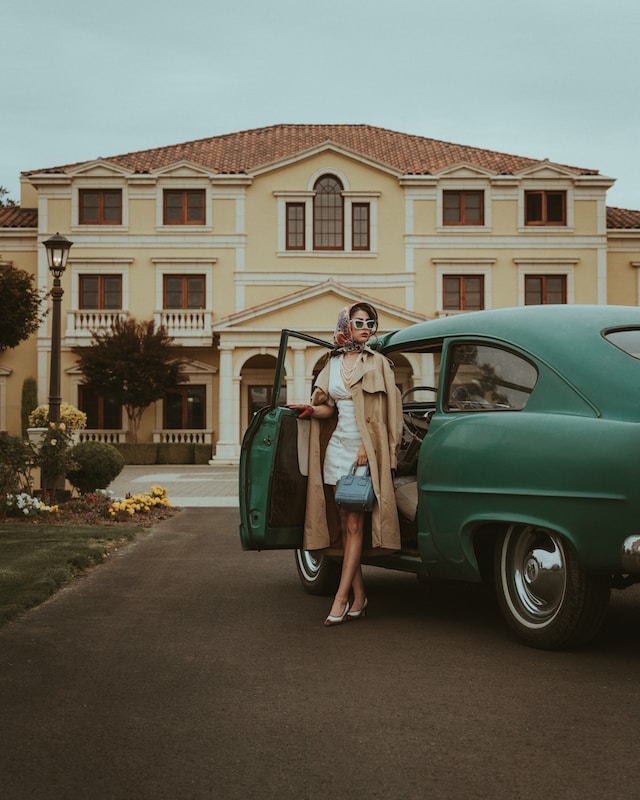 1) High Contrast Colours
High contrasting shades such as black and white can give your home that luxury feel with very little effort.
Of course, you could go all out and tile your floor in marble, but for those of us watching the purse strings, something as simple as a feature wall of monochrome patterned wallpaper.
Wallpaper specialists, such as World of Wallpaper offer a wide selection black and white wallpaper that, when used in moderation, can make your home feel more luxurious.
2) Mirrored Surfaces
Mirrors are a clever way to make your rooms feel larger than they really are. You could consider opting for mirrored wall cladding in areas such as the hallway or even kitchen splashback.
Alternatively, you can look for something more traditional in the form of large, framed pieces. The ornateness of these frames will impact the level of luxury that the mirror achieves, so shop around at your local antiques shop or car boot sale and see what you can find.
Or, if online shopping suits your lifestyle better, then with a stockist such as Vinterior, you can choose from a wide range of vintage mirrors – and of course, other vintage furniture too!
3) Artistic Light Features
One of the most important elements of interior design is the lighting, however, particularly for those who are new to the design game, it's often forgotten about.
By treating your lighting like a work of art, you'll be able to use it to establish a luxury feel in any room.
Wire stockists such as Ormiston Wire are experts in the manufacture of wire for lighting installations and have worked with artists and sculptors from all over the world to provide a range of solutions. These lighting installations typically come in the form of hanging bulbs or glass orbs, suspended by wire to create stunning features.
While typically found in commercial properties, creating something akin to these installations for your hallway or living area – albeit on a smaller scale – will give your home a unique and luxurious aesthetic.
4) Quality Fabrics
The use of quality fabrics can give your room a luxurious feel, however it's not only about the material and colour that you choose, but how you use them.
For example, if your room feels small, you could create the illusion of high ceilings by hanging your curtains from just below the ceiling and having the fabric extend to the floor.
If you have the budget for it, consider soft velvets or patterned silks, even if you only use them sparingly that can make all the difference.
How have you turned your home into a luxurious retreat? Share your tips and tricks in the comments below!