Do you love wearing trinkets, but don't want to spend a lot of money on them? Or maybe you're just looking for some new ideas for what to make yourself. Either way, you're in luck! In this blog post, we will give you seven ideas for trinkets that you can make for everyday wear. These projects are all easy and inexpensive, and they can be completed in a short amount of time. So get your craft supplies ready and let's get started!
Start off by gathering some basic supplies
You'll need some metal wire, beads, string or ribbon, and any other decorations you might want to add. Try looking around your house for materials that can be repurposed. This will save money and make your trinkets even more unique!
Next, decide which type of trinket you would like to make. Bracelets, necklaces, and earrings are all popular choices. Once you've decided on the type of trinket to make, begin by creating a basic frame for it. Use your metal wire to construct a simple shape around which you will wrap your other materials.
1. DIY Earrings
Earrings are a great way to accessorize any outfit, and they don't have to be expensive. You can use beads, shells, fabric scraps, or even buttons to make unique earrings for yourself. All you need is some wire and pliers, and you're ready to start creating!
Also, you can use different techniques to make these earrings such as wire wrapping, knotting, or weaving. Depending on the type of material you're using, these techniques will vary. One of the easiest types of earrings to make is the beaded hoop earring. All you need to do is take a piece of wire and create a loop, then add the beads by stringing them onto the wire.
2. Keychain Charms
You don't need to buy expensive keychains when you can make them yourself. With just a few materials, such as beads, cords, and charms, you can make a unique keychain charm. You can even add a personalized message or design to the charm for that extra special touch. The possibilities are endless! Namely, to find one of the best UV resin for polymer clay, you should research the types of resin available. One of the best on the market is Alumilite. It's a versatile, easy-to-use UV resin that works great for making keychain charms with polymer clay. 
For the upcoming weeks, why don't you craft your own amazing keychain charms by experimenting with a variety of materials and approaches? You'll be astonished to find out how easy it is for you to come up with something creative and unique. Challenge some friends too and see who can construct the most impressive keychain!
3. Leather Cuffs
Leather cuffs are stylish and trendy, but they can be expensive to buy. If you have some leather scraps lying around, then why not make your own? The process is simple: just cut the leather into strips, punch holes in them, and attach your desired hardware. You can also add a few beads or charms to make it unique.
For instance, you can make a plain leather cuff and then add a metal stud or charm to give it some extra flair. You can also dye the leather for an even more eye-catching look. Having your own leather cuffs is a great way to add an edgy touch to any outfit.
4. Embroidered Patches
Embroidered patches are a great way to accessorize any item of clothing, and they don't have to be expensive either. Using some fabric scraps, embroidery thread, and an iron-on backing, you can create your very own custom patches.
This is a great way to add some personality to your clothing and make it even more unique. A good idea is to look for vintage patches at thrift stores or flea markets. You can then use these as inspiration to make your own patches and give them a modern twist. Perhaps you can even use them to patch up a hole in an item of clothing!
5. Beaded Bracelets
Beaded bracelets are another easy project that you can make for everyday wear. With just a few beads and some string or elastic, you can make several unique bracelets in no time. If you want to make something even more special, try adding charms or other trinkets to the bracelet. One of the great things about making your own beaded bracelets is that you can customize them to your taste. You can choose the colors, shapes, and sizes of beads, as well as the length of the bracelet. This way, you can make a bracelet that's exactly what you want!
6. Hair Accessories
Hair accessories are another great way to accessorize your look without spending too much money. There are so many different types of hair accessories that you can make with items such as beads, ribbons, and fabric scraps. You can also make some more elaborate pieces with things like buttons or embroidery thread. Get some inspiration from different tutorials online and then put your own spin on them.
A fashionable way to wear hair accessories these days is to combine different pieces. For example, you can make a headband with some ribbon and fabric flowers or braid your hair and add some beaded charms. The beads will not only look great but also add a bit of weight to the braid, giving it some extra volume.
7. Necklaces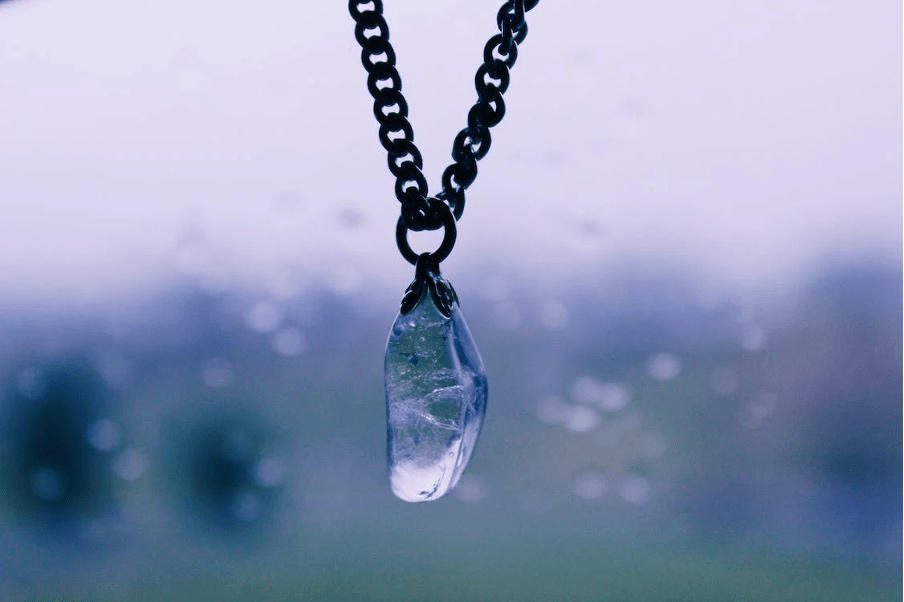 Finally, necklaces are a great way to add some extra style to any outfit. You can use different materials such as beads, shells, wood, or fabric scraps to make your own unique necklaces. Plus, you can use these same materials to make different types of necklaces, such as lariats, chokers, and pendants.
A classic necklace is a great way to add some extra flair to any outfit. Plus, it's easy enough for even novice crafters to make. So don't be afraid to get creative and experiment with different designs and materials! You can even make a few different pieces with the same materials to give you more variety.
With these seven ideas for trinkets that you can make for everyday wear, you'll be sure to have a unique look that's all your own. So get creative and have fun making your own trinkets! Your friends will be amazed at what you can make with just a few craft supplies. So go ahead and show off your creativity with some handmade trinkets today!