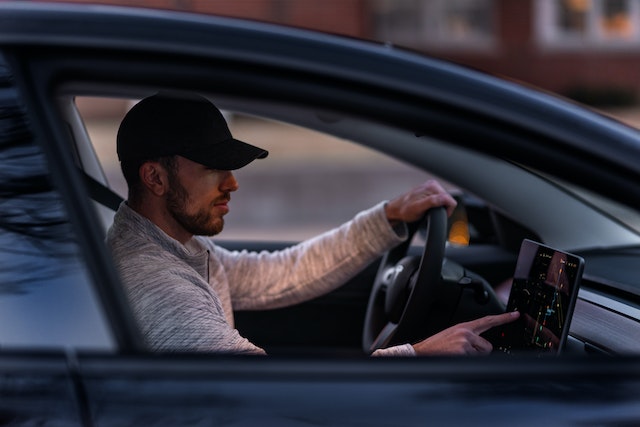 The Tesla is one of the most prestigious cars found on the road. As the leader of the electric car revolution, Tesla vehicles have exploded in popularity. In 2021, more than 935,000 Tesla vehicles were sold worldwide.
Countless upgrades and accessories exist for your Tesla car to make it your own, regardless of which model you own. Here's a breakdown of some of the accessories and upgrades for your vehicle available now.
Tesla Touchscreen Protection
One of the hallmarks of the Tesla is its super-integrated touchscreen. But, like a cell phone screen, a single crack can spell disaster. If your control screen fails, you lose climate control, navigation, and all the other nifty features that separate Tesla from other car brands.
You can still drive your Tesla without the touchscreen, but your experience is significantly diminished without it. To get it repaired, you'll need to visit a Tesla service center and pay a massive $1,500 repair bill as standard.
Instead, purchase a touchscreen protector. Tesla touchscreen protectors are available for a mere $50, sometimes less.
Look for a touchscreen protector with 9H tempered glass to get the highest-grade protection. The matte finish is strongly recommended to avoid both glare and fingerprints. Most stores that carry Teslas will have these protectors available.
Extra Storage Space for Sentry Mode
Sentry Mode videos are a great addition to your Tesla, but they consume vast amounts of storage. USB drives temporarily fix this problem, but an SSD will last longer and withstand higher temperatures.
If you've already for the 2021 Model 3/Y, you can connect the drive to a USB port inside the glove box. Placing it in the glove box prevents thieves from getting tempted by this accessory and stops it from overheating.
Some of the best SSD options for your Tesla include the Samsung Extreme and Samsung T5. Both are highly rated for their heat resistance.
Up Your Window Game with Tinting
Window tint is a way to make your Tesla even more classy and sophisticated. Your local Tesla dealership likely asked you about window tinting when you purchased your vehicle, but if you said no, you can still have it done later.
You're also not confined to your native dealership. There are plenty of professional mechanics equipped to tint your Tesla's windows.
The benefits of Tesla window tinting include the following:
· Protect against harmful UV rays
· Add extra privacy
· Upgrade your security
· Stop your car's interior from cracking
· Make your Tesla more comfortable to drive
Window tinting for your Tesla is more cost-effective than you might think. It's a worthy upgrade that doesn't cost thousands of dollars to install. Just avoid opting for DIY window tinting options, or you could damage your windows irreparably.
Heavy Duty Floor Mats
Preserve your resale value in any way you can by preventing those common signs of wear and tear. For example, teslas are among the best cars for retaining their resale value because of how prestigious they are, but if you don't take care of your car, it could cost you thousands of dollars.
Muddy boots, food, and spilled coffee are some of the threats to your floors. Invest in some rubber floor mats marked for spill protection and general durability. Scuffs and spills are a part of life, but these All Weather Liners sold by your local Tesla dealership can protect against them.
The added benefit of rubber floor mats is that they're easy to clean with a microfiber cloth.
Front License Plate Holder
Elon Musk once said that front license plates make his eyes bleed. While they definitely take away from some of the clean lines of the distinctive Tesla aesthetic, many states require front license plates.
If you live in a state that has front license plate requirements, be aware that Teslas weren't designed with them in mind. Unless you want to drill holes into your Tesla, purchase a front license plate holder.
A non-marking front license plate holder allows you to comply with the law without permanently damaging your Tesla and reducing its resale value.
Door Edge Guards
Door edge guards are another resale protection mechanism for your car. Unfortunately, dents and paint damage are another fact of life and not something that's always in your control.
Your door guards stop those minor dings. However, a buildup of dirt and moisture can appear on the backside of the door, so you'll need to clean it a little more regularly.
Door edge guards are easy to install at home and keep your exterior edges shiny. The aesthetics may not be to everyone's taste since they interrupt the Tesla's sleek look, but they're a necessary aftermarket accessory to stop those regular resprays.
Portable Air Compressor
Like all vehicles, Teslas require a sufficient amount of pressure in their tires to keep them running optimally. It's common knowledge that responsible drivers check their tire pressure before a long trip. So rather than relying on having some quarters for the air compressor at the gas station, keep one of these in your trunk.
Any 12V portable digital air compressor will be compatible with your Tesla. While one of the least fun accessories available, it's a convenient tool to have in your arsenal as a proud Tesla owner.
Conclusion
Teslas have various upgrade and customization options to make your car truly yours. Many of these accessories are all about convenience and protecting the resale value of your vehicle.
Yet compared to the high ticket price of the average Tesla, these accessories cost just a few dollars to add to your vehicle, making them an excellent investment for people who're proud of their vehicles.
What are your favorite aftermarket accessories for your Tesla?