Staying ahead of the fashion curve is a tricky business. No sooner are you on the right page, wearing all the correct garments paired with precisely the right accessories, than a new season comes along, and you need to start all over again.
Clearly, most of us don't take fashion trends THAT seriously but still want to occasionally make brave and informed decisions that will get us noticed and complimented. In these instances, we look to our favorite fashion icons and sometimes the stores we regularly shop in for inspiration. 
Having your finger on the fashion pulse can set you back in terms of your bank balance, but that doesn't mean you can't have fun with a few inexpensive accessories that will give your existing wardrobe the added pizzazz you've been looking for.
In order to help you get it right, here are a number of fashion accessories that are going to be huge in 2022. 
Personalized Jewelry
When it comes to accessories that get you noticed, you can't go wrong with personalized jewelry. It's both a luxury item and a statement piece. There are some superb examples of the range you can find here, and you'll be surprised how reasonably priced they are.
Wide Belts
Belts are, of course, a great way to break up an outfit, and in 2022 it's all about making them wide. These work best with a long blazer or a sweater and will give you a nice hourglass figure. It's all about the oversized look, so don't be afraid to really go for it with this 2022 fashion accessory trend. 
Double-Chain
When it comes to jewelry, you should look to be doubling up your necklaces, and this is particularly effective with chains. These are very versatile and can go well with day or nightwear. Great for those taking the plunge with a low neckline. Look to layer the effect and top it off with some seriously cool shades.
Chunky Boots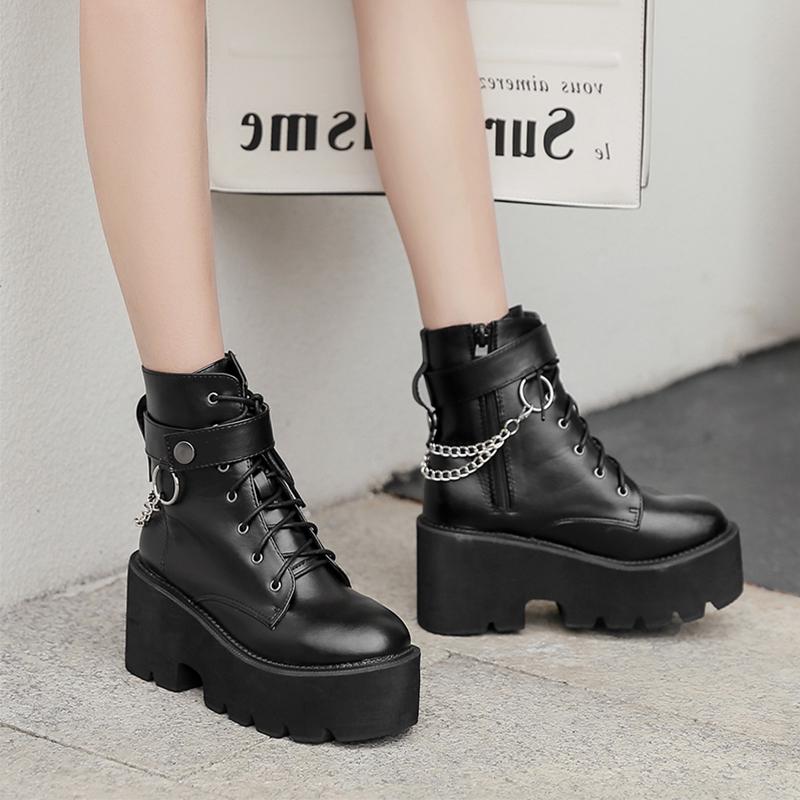 2022 is undoubtedly going to be the year of being big. When it comes to footwear, the chunkier, the better. If you want to push the envelope, you can look to try out some 70s inspired platform boots; if you want to take it down a notch, just look for nice bulky boots with a substantial lift.
Gloves
Gloves are going to be huge in 2022, especially in the winter months. The look that's really going to set you apart is opera gloves, and these are an ideal accessory for a night on the town. They'll go great with a stylish outfit and will make you ooze glamor from every single pore.
Silk Scarf
Headscarves were popular in 2021 and will continue to rule the roost in 2022. Get a lovely headscarf, or maybe two, and aim for a retro look and a pattern that goes with your most classy ensemble. Here you can really release your inner diva. We like these as they will prove to be very functional in the cooler months, and therefore they are not just a decorative addition to your wardrobe.
Quilted Slippers
Yes, these will be perfect for the winter and all year round. These are the stylish items of 2022 that you never knew you needed. They are great for wearing around the house, and there are designs and brands that make them work for outdoor use also. Your feet will be glad you made this decision. 
Socks that Make a Statement
Colorful high socks are expected to be very popular in 2022 and are again an excellent way to stay warm in the colder months. Look for bright, and dare we say it, garish colors as this is all about making a statement and having fun. You can get distressed socks that have that 'lived in' feel for added fashionista points. 
Bucket Hats for Winter

This was a 90s trend that was welcomed back in 2021 and, by all accounts, will do similarly well in 2022. Now the bucket hat has had an upgrade, and you'll see many fashion gurus rocking the fuzzy bucket hat look. You can even bling things up by opting for a bucket hat that has an animal print for maximum effect.
Logo Mania Continues
2021 was all about the logos. The idea is to make it as clear as possible what brand you are wearing, and in 2022, there's a new way to do this. Logo tights have been around before but are now very much on the map. You can select sheer tights or go all colorful; all you need to do is make sure that the logos are as clear as day so that all and sundry can see who you are wearing on your legs.
Super-Sized Scrunchies
Scrunchies were another retro look that was massive this year and in 2022, expect things to take a dramatic turn. Now you'll be looking to get your hands on super-scrunchies that are genuinely awesome. These are far bigger than your traditional scrunchies, and the move into the oversized zone is one that will help keep your hair in check while also making a fashion statement we can get behind.