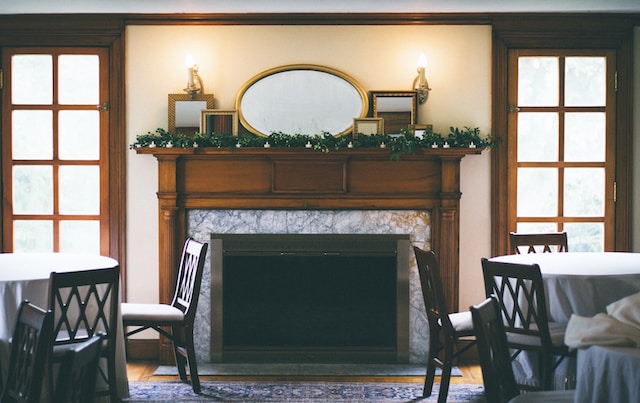 When we think of decorating, we often focus on trends that come and go. However, going for a timeless aesthetic could provide some inspirational home improvement ideas that you'll love. If you seek this for your home, there are some simple and affordable ways to achieve it. Whether you're decorating from scratch or freshening up an existing space, read on for 7 ways to add timeless appeal to your home.
1. Buy Some Classic Furniture
Furniture pieces that have been around for a long time possess a unique charm and character that can't be replicated by modern designs. They imbue spaces with warmth, comfort, and sophistication, creating an ambiance that's elegant and inviting. From vintage tables to antique chairs, they're versatile enough to suit any design style. If you're interested in the Breuer Cesca chair they come fully assembled, so all you need to do is unpack. The seats and backs are solid beechwood, and you can choose from a large selection of types of vinyl and fabrics.
Whilst contemporary designs are often made from plastic or synthetic substances, older pieces were crafted from high-quality materials. As a result, they're often sturdier and more resilient than their modern counterparts. Because they're built to last, it makes them a worthwhile investment. Classic furniture never becomes outdated, which is why it's often passed down the generations as family heirlooms.
2. Choose A Neutral Color Palette
These shades never go out of style. Neutral colors such as beige, ivory, taupe, cream, white, and gray are versatile, and can easily blend with any decor style or theme. They provide a calm and peaceful atmosphere, whilst creating an illusion of more space. Neutral colors allow you to add flashes of color through accessories (such as throw pillows, rugs, lamps, or artwork). You can easily update your decor without breaking the bank, and you can simply swap out these accessories seasonally.
When choosing the colors, consider the lighting in each room, and how it affects the hue of the paint or wallpaper. Always test samples on different surfaces and at different times of day – before committing to a particular shade. Opting for a neutral color palette is great if you plan to sell your home in the future. This is because it'll appeal to a wider range of potential buyers than if you went for a more specific color.
3. Add Some Statement Lighting
A well-chosen piece can become a treasured focal point in your home for years to come. You could opt for a grand chandelier, bold pendant light, or eye-catching table lamp. Whatever you choose, it can instantly elevate the look and feel of your room. When choosing statement lighting, you want something that looks great and also serves its purpose well. In terms of placement, it works best in areas where you want to draw attention or create a focal point. This could be above your dining table, in your entryway, or over your kitchen island.
Don't be afraid to mix and match different types of statement lighting throughout your home. If you do this, it can provide added interest and depth. Lastly, always choose high-quality fixtures. This way, they'll stand the test of time, both in terms of durability and style.
4. Purchase Some Signature Pieces
A signature piece is something that speaks to your personal style and becomes an essential part of your living space. This can be anything from a unique piece of furniture, to a statement artwork, or even a vintage rug. These items make your home feel more personalized and elevate the décor instantly.
When purchasing signature pieces, look for classic designs with clean lines and neutral colors. Try to opt for items that are highly versatile. This way, they'll fit into different rooms or design schemes so you can get more use out of them. Signature pieces don't have to break the bank, because you can find affordable options at flea markets or second-hand stores.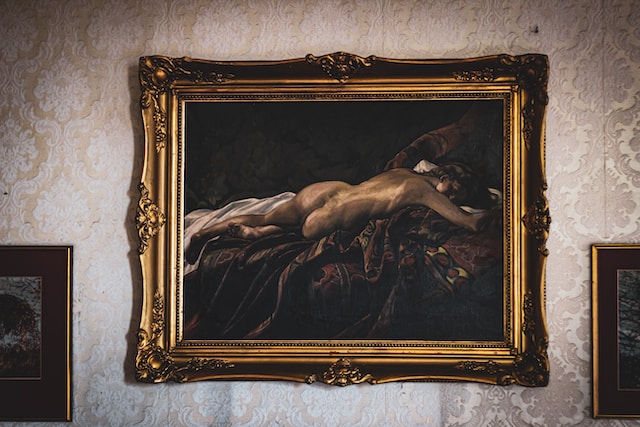 5. Invest In Some Strategic Wall Decor
There are numerous options available, depending on your personal preferences and the overall theme of your interiors. Some popular choices include paintings, photographs, posters, tapestries, or even large-scale murals. Art pieces tend to grow more valuable over time, making them solid investments.
When selecting wall decor, consider the colors and patterns. It's important that they complement the existing furnishings and accents in the space. Also, think about the scale of the piece in relation to the size of the room. Something too small might get lost, while something too large could overpower other elements in the space.
6. Accessorize With Greenery
Plants will enhance the aesthetic appeal of your living space, whilst purifying the air. You can choose from a variety of indoor plants – such as succulents, ferns, and cacti that require minimal maintenance. This makes them an excellent choice for novice plant owners. Place them in decorative pots or vases and add them to your shelves, tables, or windowsills.
You can also incorporate greenery into your decor through botanical prints or wallpapers. They're available in different shades of green, and feature foliage patterns that complement any interior design style. For instance, wallpaper with leafy patterns can create an accent wall. This would add depth and texture to your room while creating a calming atmosphere. Finally, consider adding natural elements such as moss balls or dried vines to your decor.
7. Use Smart Storage
This can enhance the appearance of your living space and help you stay clutter-free. Incorporating built-in cabinets, shelves, or drawers can maximize your room's functionality, without sacrificing style. It's also worth utilizing multi-functional furniture pieces.
Items like ottomans (with hidden storage) or coffee tables (with built-in drawers) can create a more spacious and well-organized living area. If you opt for wall-mounted storage solutions, they'll save floor space while adding visual interest to the walls.
If minimalist or rustic styles go out of vogue, you'll have nothing to fear. Thanks to these 7 suggestions, you'll have a design that stands the test of time. Your home aesthetic will be a delight to you and anyone who comes to visit.