Cardamom is an extremely versatile spice, and due to its strong, unique flavor, it is used all over the world in coffee, desserts, and savory meat and fish recipes. Cardamom is one of the world's ancient spices native to the forests of  India, where it grows wild and from where the first Cardamom recipes originate.
The ancient Egyptians used cardamom as a tooth cleaner, chewing its seeds and the Greeks and Romans used it as a perfume. You can buy ground cardamom, but the best is to get the whole pods and use the tiny black seeds inside for fresh grinding. This way, you can get the most intense, spicy-sweet, and unique flavor.
1. One Pot Chicken with Caramelized Onions, Cardamom And Barberry Rice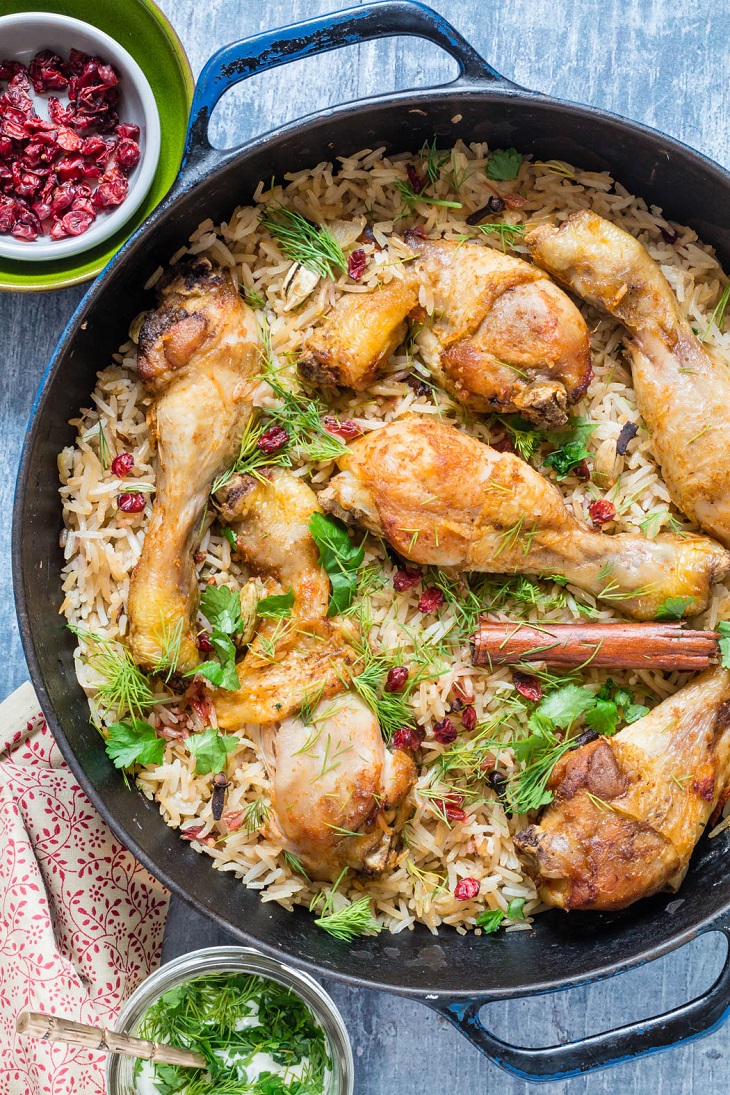 Recipe via recipesfromapantry.com
This one-pot chicken recipe is perfect for dinner parties since it requires very little prep time and it is ready in an hour. Caramelized onions, cardamom and barberries, crispy chicken, dill, coriander, sliced avocados, roasted cashews and herb yogurt… What more could you wish for?
2. Moroccan Cardamom Meatballs
Recipe via theviewfromgreatisland.com
If you are fond of oriental flavors, here is another beautiful recipe featuring cardamom! The lamb meatballs start out with the usual egg, onion and breadcrumbs, but take a more flavorful turn with multiple fistfuls of fresh herbs, pine nuts, feta cheese, the zest of two lemons, and freshly ground cardamom.
3. Carrot, Red Lentil and Cardamom Soup
Recipe via nickyclinch.com
Now that winter is approaching we need lots of warming food, the kind that leaves us feeling warm and comforted for hours afterwards. This recipe uses turmeric, which is an amazing healing spice with anti-inflammatory effects. Add cardamom and fennel seeds to it, and you get a healing, warming soup.
4. Yemenite Soup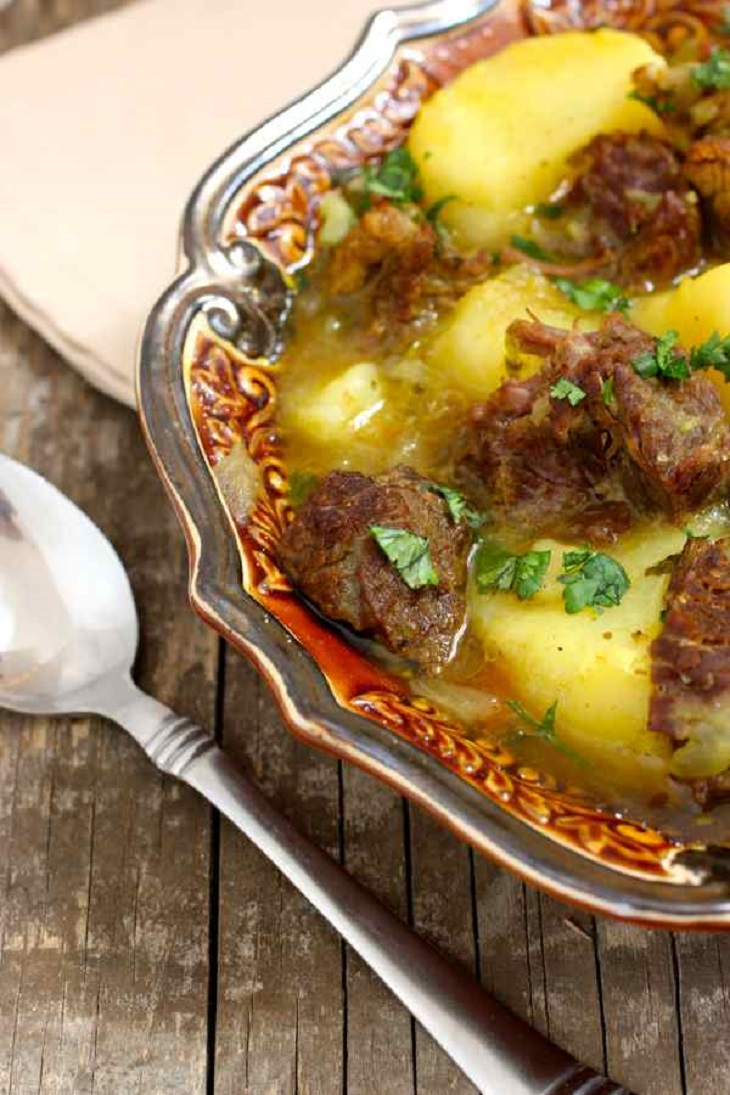 Recipe via www.196flavors.com
This soup was made famous by Yemenite Jews who have made it an institution in Israel. Yemenite Jews used to serve this spicy soup on Friday night for Sabbath dinner. This hearty beef soup is filled with aromatic spices and soft potatoes.
5. Maple-Roasted Cardamom Spiced Carrots and Apples
Recipe via vanillaandbean.com
These maple-roasted spiced carrots and apples can be served warm as a side dish or chilled alongside a cheese plate or salad. They are slightly sweet, with a hint of warm spices and herbs such as cardamom, cinnamon, and ginger. You can even top them with finely chopped walnuts as well.
6. Yogurt, Pear, and Cardamom Cake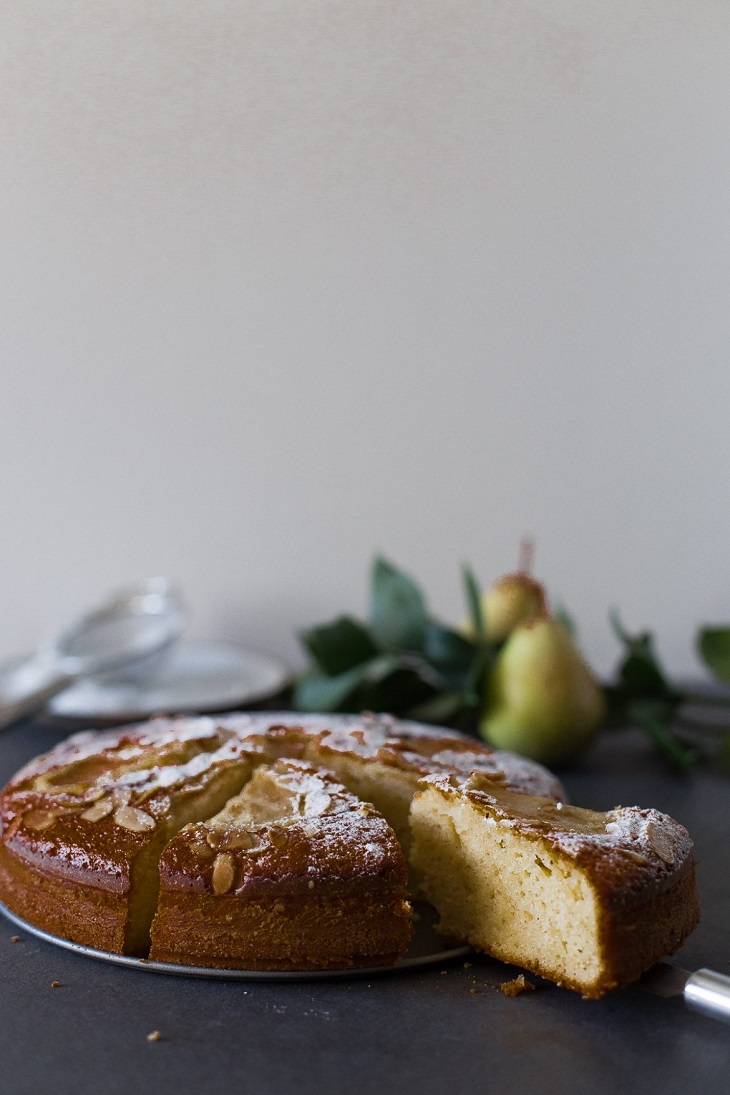 Recipe via mycommontable.com
This gorgeous Yogurt, Pear, and Cardamom Cake is simple, quick, and delicious! You will need yogurt (can be plain or fruit yogurt), eggs, oil, sugar, flour, and 2 pears. If it's not the season, you can use apples instead. It will still be delicious; just don't forget the spices: cardamom and cinnamon!
7. Gluten-free Plum Cake with Cardamom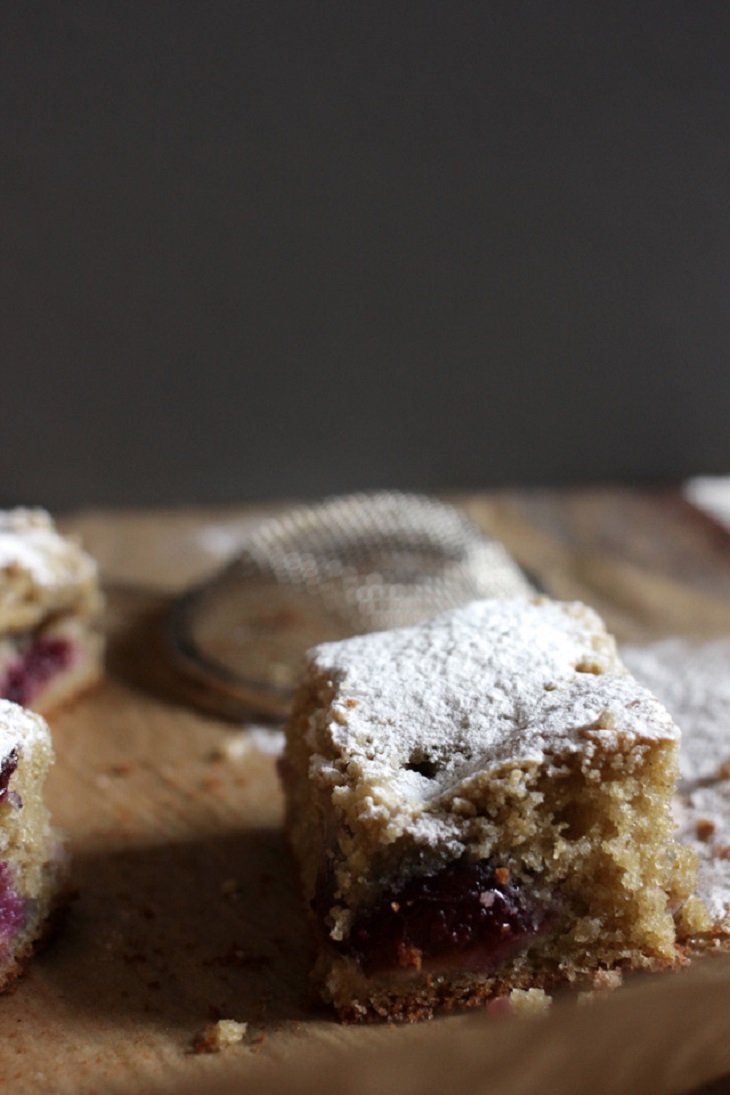 Recipe via www.woodenspoonbaking.com
If you are looking for a gluten-free dessert that is just as satisfying as the regular cakes, this gluten-free plum cake won't disappoint you! The tough is made with gluten-free oat flour and rice flour and a teaspoon of psyllium husk. The best is to use Italian prunes for this recipe instead of red plums or pluots.
8. Fluffy Cardamom Buns
Recipe via berriesandspice.com
These mouthwatering Fluffy Cardamom Rolls might take a long time to prepare – especially if this is your first time making a yeast dough – but it worths all the effort. These super delicious fluffy buns are perfect with coffee in the morning or as a snack.
9. Gluten-free and vegan Chocolate Amaranth Pudding
Recipe via nirvanacakery.com
This is a very simple yet beautifully decadent, chocolate-rich pudding – Chocolate Amaranth Pudding with Cardamom Poached Pears. It is a gluten-free, vegan, and nut-free recipe. The amaranth has a creamy texture and nutty flavor, and it beautifully pairs with chocolate.
10. Cardamom Pistachio Energy Bars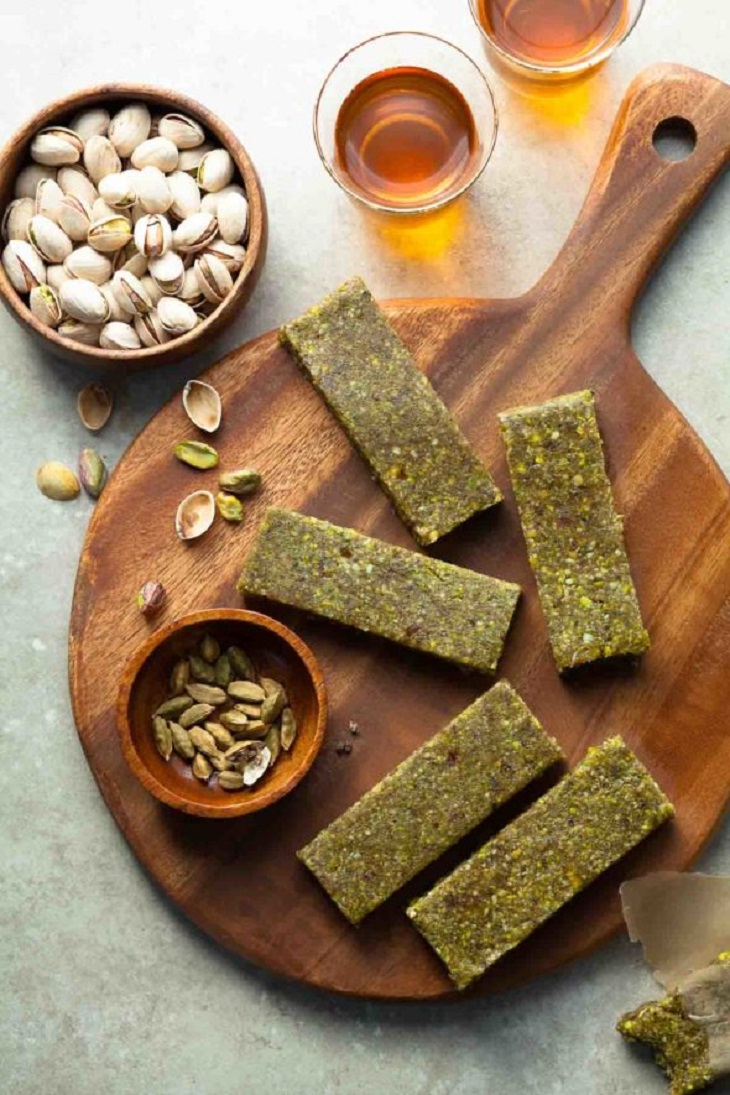 Recipe via gourmandeinthekitchen.com
These Pistachio Cardamom energy bars are packed with fiber and protein, plus they come together in no time. They are really satisfying due to their soft and chewy texture. You will need pistachios, pumpkin seeds, medjol dates, cardamom, and coconut oil.