Looking for some easy, quick, and delicious appetizers for this Christmas? Check out our collection of different amazing recipes. Healthy, tasty, and cute, these Christmas appetizers will definitely leave you speechless. Use your creativity and let all that Christmas euphoria out! Everyone will love what you've done whether it's for a Christmas party, family or another kind of celebration.
Try any of these awesome recipes and you won't be disappointed for sure! All those different basic ingredients that every woman has at home, mixed make a perfect appetizer that everyone would love.
Don't waste your time trying to make some big, slow cooking appetizers, instead, save your time and your nerves by making something like any of the appetizers listed below. Not only you will be satisfied, but also your family and friends will absolutely love what you cooked. So, have a very merry Christmas and enjoy your delicious, appetizing food!
Christmas Pomegranate Relish Appetizers
This amazing, healthy, easy recipe makes perfect appetizers for Christmas or any other holiday. It's done really quick and you'll love the relishing taste of these crispy appetizers. Try this great recipe for the upcoming holidays and enjoy!
Grilled Avocados with Vegetables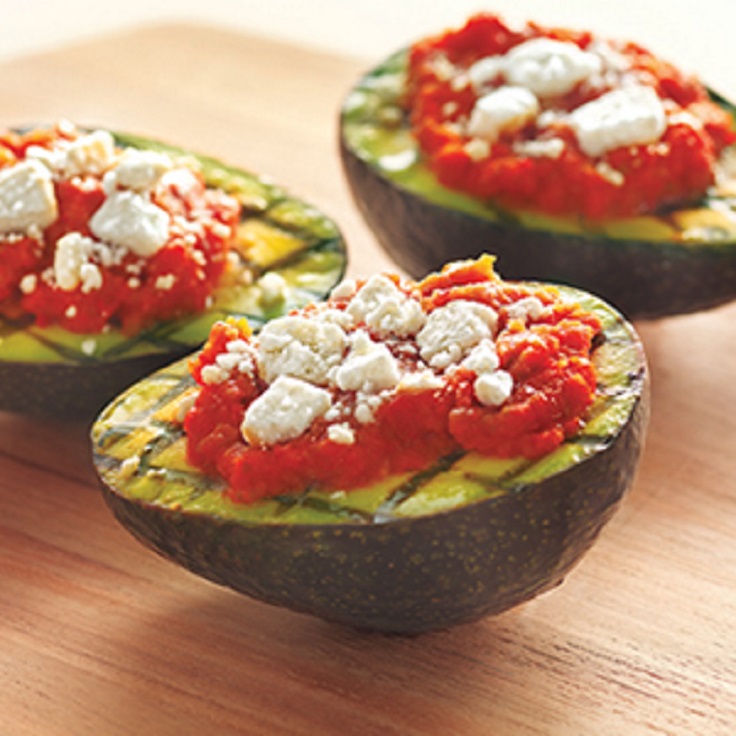 via culinary.net
Another easy healthy recipe. Avocados make a perfect appetizer when it comes to holiday parties and stuff like that. Both healthy and delicious, you, your family, and friends will absolutely love these appetizers!
Christmas Guacamole
via glutenfreebetty.blogspot.com
You will enjoy the amazing taste of mixed flavors of vegetables. Healthy and easy recipe for appetizers which you definitely need to try. Share this amazing recipe with your friends and enjoy the deliciousness of guacamole!
Mini Scalloped Potato Cups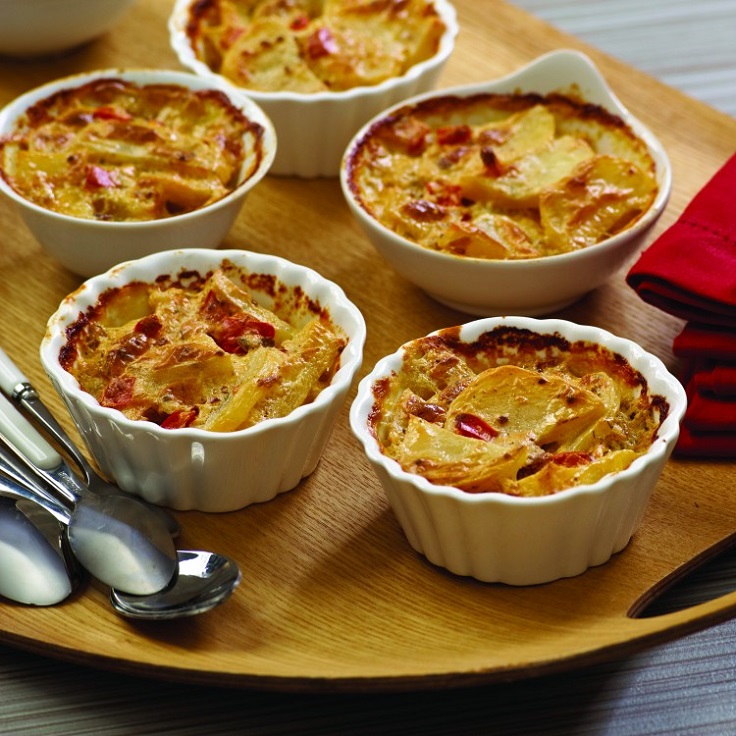 via suturi.com
These cute mini appetizers will fill your heart with joy and you will delight in every bite. Simple and tasty, these mini potato cups are perfect for a holiday party or a holiday family reunion. Everyone will love the sweetness of these amazing appetizers!
Cheese Reindeer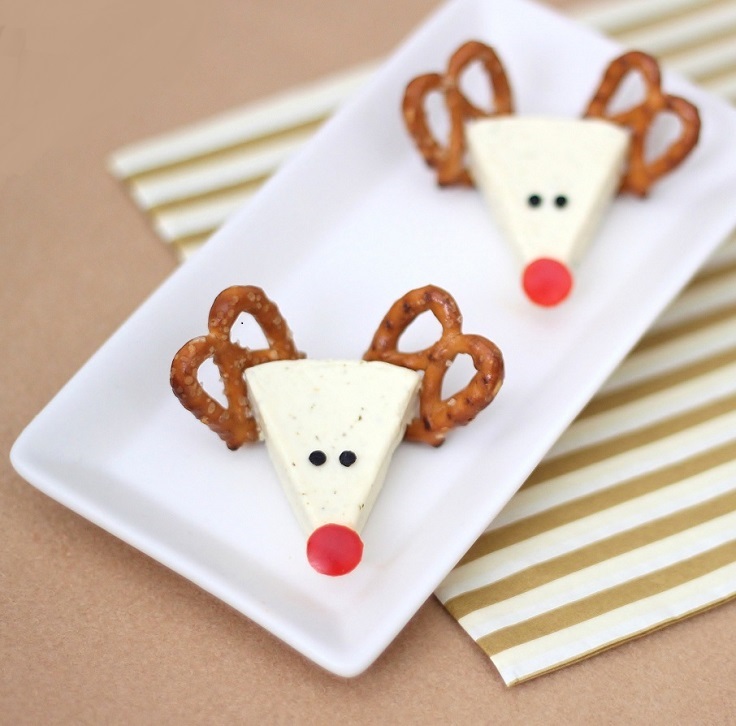 Super cute appetizers, perfect for Christmas! Very easy to make and remarkably creative, everybody will absolutely love these starters. They look very interesting and are quick for making. Your kids will love them too!
Healthy Ahi Tuna Wonton Crisps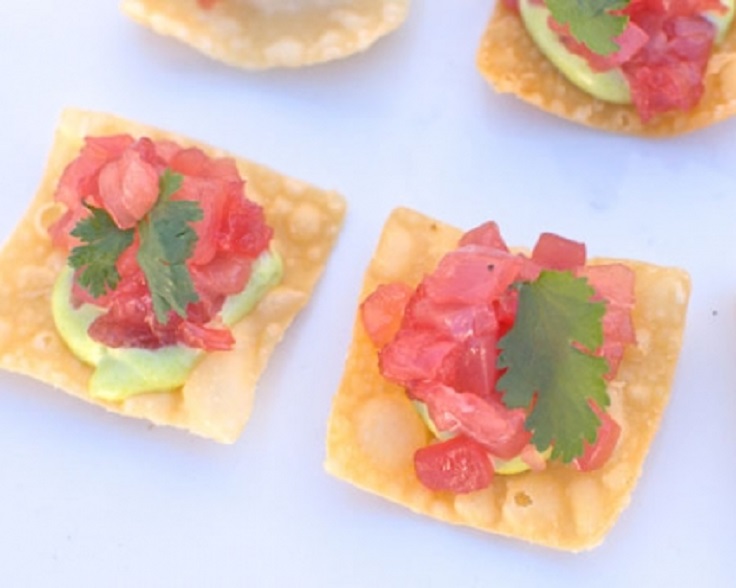 via thedailymeal.com
Looking for healthier appetizers for these holidays? Well, these tuna appetizers may be what you've been looking for. Quite easy and very healthy, if you're a tuna or generally fish lover, these are perfect for you!
Santa Hat Brownies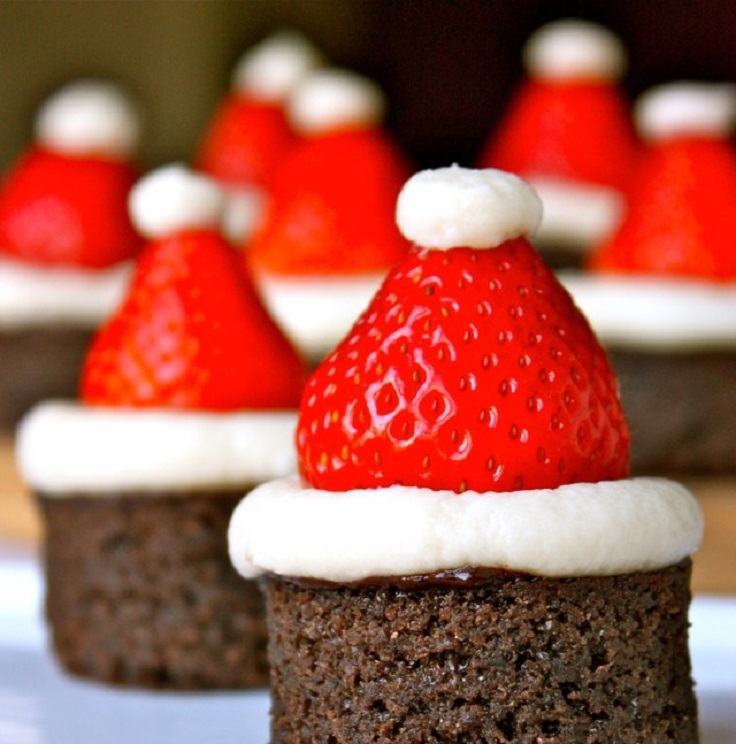 via daisysworld.net
Amazingly sweet by appearance and by taste! These cute-looking brownies can be perfect appetizers for Christmas. Everyone loves the taste of the good old brownies, so everyone will enjoy these divine appetizers!
Plum and Mascarpone Crostini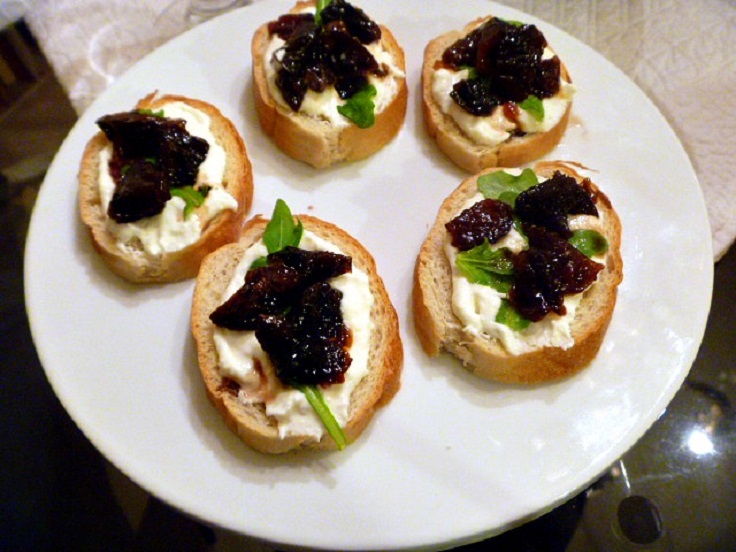 via asliceofsouthern.blogspot.com
Healthy, good and delicious,! An excellent mix of different ingredients which perfectly go together. Just apply them on a french baguette, sliced into thin rounds and there you go-you got yourself an interesting, tasty appetizer!
Chi-Chi Bean Toasts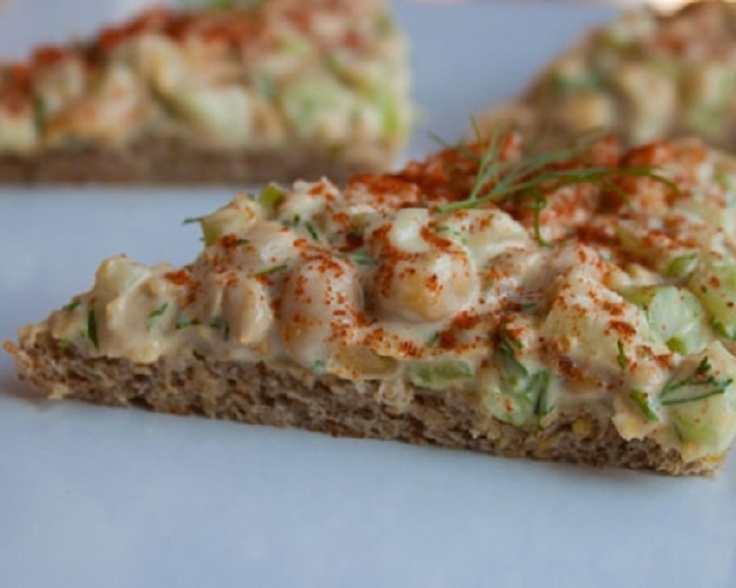 via thedailymeal.com
This easy recipe makes a delicious appetizer. You just mix and cook the ingredients, then serve as sandwiches or toasts. Be certain that everyone will love the taste of this amazing appetizer and ask for more!
Santa Cheese Appetizers on a Stick
Interesting, very cute, and tasty appetizers. Really easy to make and your little ones will love them! Christmas is coming, so prepare something like this and bring smiles to the faces of your dearest. Absolutely lovable!