One of the greatest icons of the 20th century is the one and only fashion designer Coco Chanel. This French lady knew how to dress a lady, but she started a whole revolution that will make fashion easier for women.
Many know her for being a fashion icon, but this lady had a life worth telling about. There are many facts that the media nowadays don't mention about Coco Chanel, so it's nice to know a little bit more about someone who has done such a big change in a society that expected women to dress in the same way and act nothing more, but as a housewife.
1. Her Real Name Isn't Coco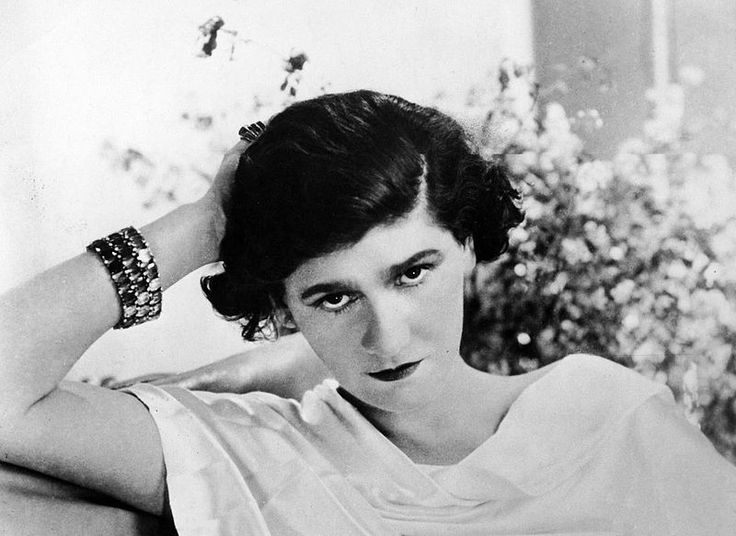 via eeever.com
And she wasn't born in a rich family. In fact, she was born Gabrielle Bonheur Chanel to poor parents in a small French town, and after her mother's death, she is sent to an orphanage together with her sister. By this time, she was just 12 years old, and during her time in the orphanage, she learns to sew, a skill that will change her life forever. When she goes out of the orphanage, Chanel starts singing at small cafe concerts. Her name "Coco" comes from two of the songs she sings, and the audience starts calling her like that. Soon, everyone will know this lady as Coco rather than Gabrielle.
2. She Started as Hat Maker
via evolution fashion.blogspot.com
Coco figures out that the singing career isn't right for her, so she goes to Moulins to meet her first love Etienne Balsan. Soon she becomes his mistress and starts living a glamorous life thanks to his wealth. Etienne was the first admirer of Coco that actually helped her to start her own fashion business. Thanks to her sewing skills and sense for fashion, Coco created hats that soon every chic woman needed to have. Etienne helped her to open her first store at 21 rue Cambon in Paris. She kept on designing hats for few years and, in the meantime, opened few more stores in Paris; then, she added clothes to her collection. However, Chanel never fully possessed her fashion empire, and that's the case even today – the Wertheimer family, which was her business partner back then, owns the brand 100%.
3. Soon She Started a Fashion Revolution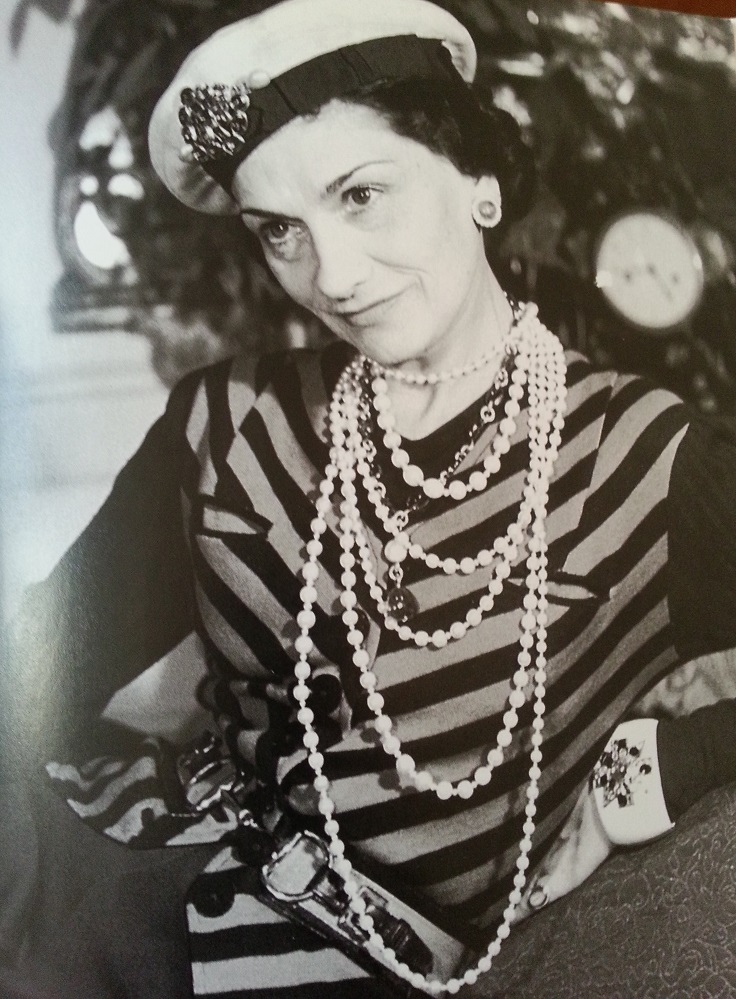 via blingandbows.wordpress.com
Coco thought that the fashion in the early 1900s was really making women feel uncomfortable and offer nothing new. She obviously had a different vision when it comes to that time's popular taste. Coco made a revolution by being the first lady who wore pants in public. She was also the first designer to create a dress out of an old jersey, unlike the rest of the women's clothes made from fancy materials – her jersey dress got so popular immediately. Coco was the first to create and wear knee dresses, which were thought to be short at that time. She included masculine elements to her style and creations, something that was never expected of a woman to wear back then – as you can see in the picture, she wears a sailor hat with a brooch.
4. Coco Came Up with the Little Black Dress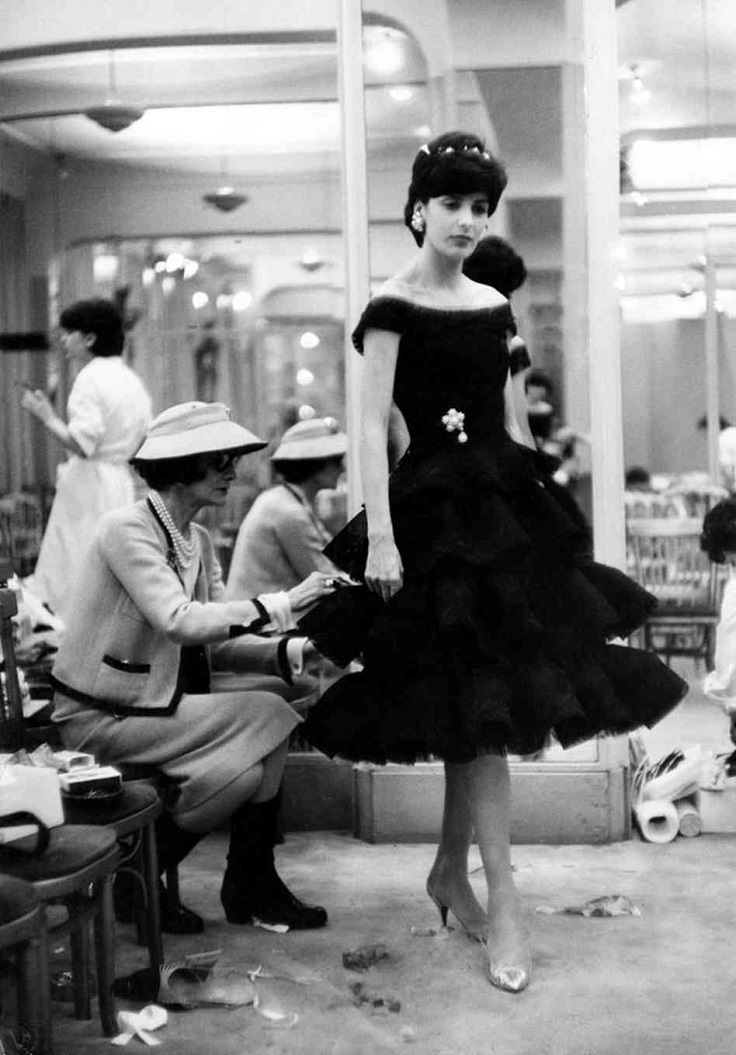 Do you know how everyone says that the little black dress is a must? Well, we should all thank Coco Chanel for making the dress such a classic piece. She came up with the idea of the little black dress in the 1920s, and a picture of her creation was published in Vogue in 1926. The fashion magazine called it "Chanel's Ford." Like everything else that Coco created, the little black dress was soon the newest sensation in town. The film industry made the dress even more popular by dressing actresses in black dresses because other colors looked distorted on the screen back then. Even though Coco didn't create the concept of the dress, she definitely made it widely popular.
5. …And the Suits Too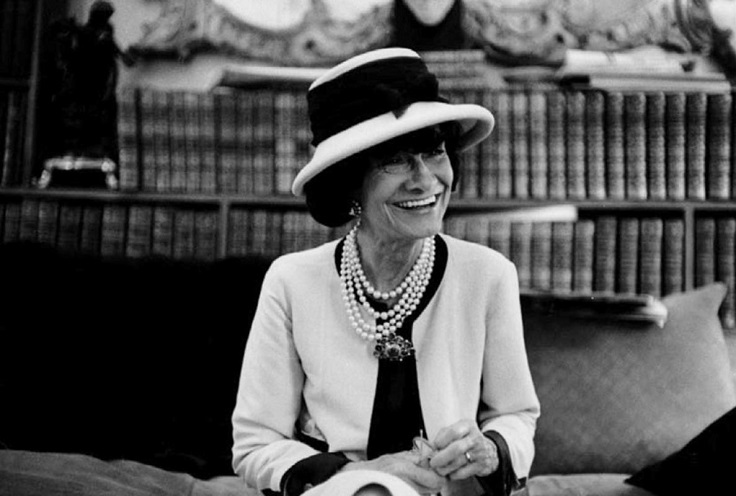 Back in the 1900's women were expected to wear dresses all the time. Like the pants, the shorter dresses, and masculine fashion details present in her creations, Coco thought that women need some kind of a new uniform. In 1925 she introduced the famous, classic Chanel suit that is adored by many women even today. It is a collarless suit combined with a pencil skirt, and it was the first professional clothing option women ever had. It was just another revolutionary creation with which she really made fashion comfortable for women – after centuries of wearing dresses, they were finally able to wear pants, shorter dresses, and suits. It was also Chanel's favorite thing to wear! However, when the suit was first introduced, it came through a lot of criticism.
6. The Strap Bag Was Her Creation Too
via hungertv.com
Is there a woman who doesn't yearn for at least one Chanel bag? Typical for Coco and her despise of impractical and uncomfortable fashion for women, she came up with the idea of creating a strap bag when she was tired of constantly holding her purse in her arms. She was inspired by the soldier's bags and used thin straps to a bag and introduced the concept in the 1920s. Today, the classic bag is known as 2.55, a name that came after the date when Coco released the updated version of the bag – February 1955. The Chanel bag was and still is one of the most popular and appreciated bags in the fashion industry, and because of that, the price of this bag is getting higher and higher each year!
7. The Ritz Apartment and the Nazi Connections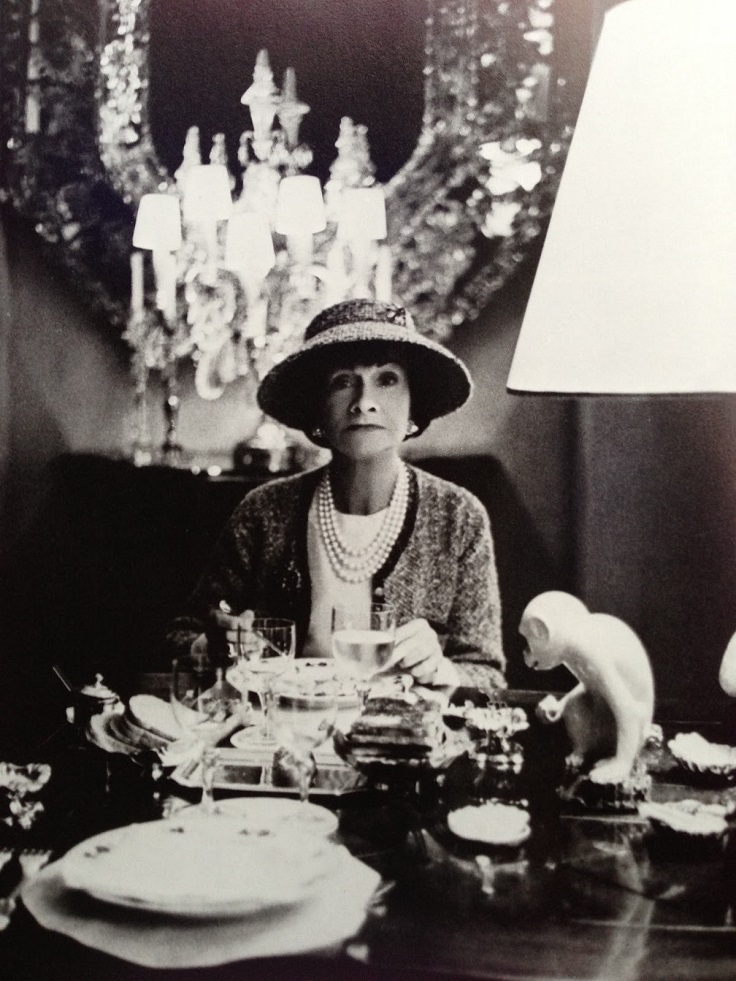 via rare vintage.blogspot.com
Coco Chanel lived in a very glamorous apartment in the Ritz Hotel in Paris for more than 30 years. But, during World War II, Coco dated a German officer, and it is believed that she was collaborating with the Nazis. According to some sources, Coco was using her contacts to pass information to the Nazis, and in return for her collaboration as a Nazi agent, Coco was allowed to keep her Ritz apartment while the whole hotel was closed and to pass certain restricted areas as well. However, it is also believed that Coco was more of an opportunist who did what she thought was needed to get through difficult times instead of a person who supported the Nazi's ideology.
8. Coco is the First Designer to Have a Perfume Line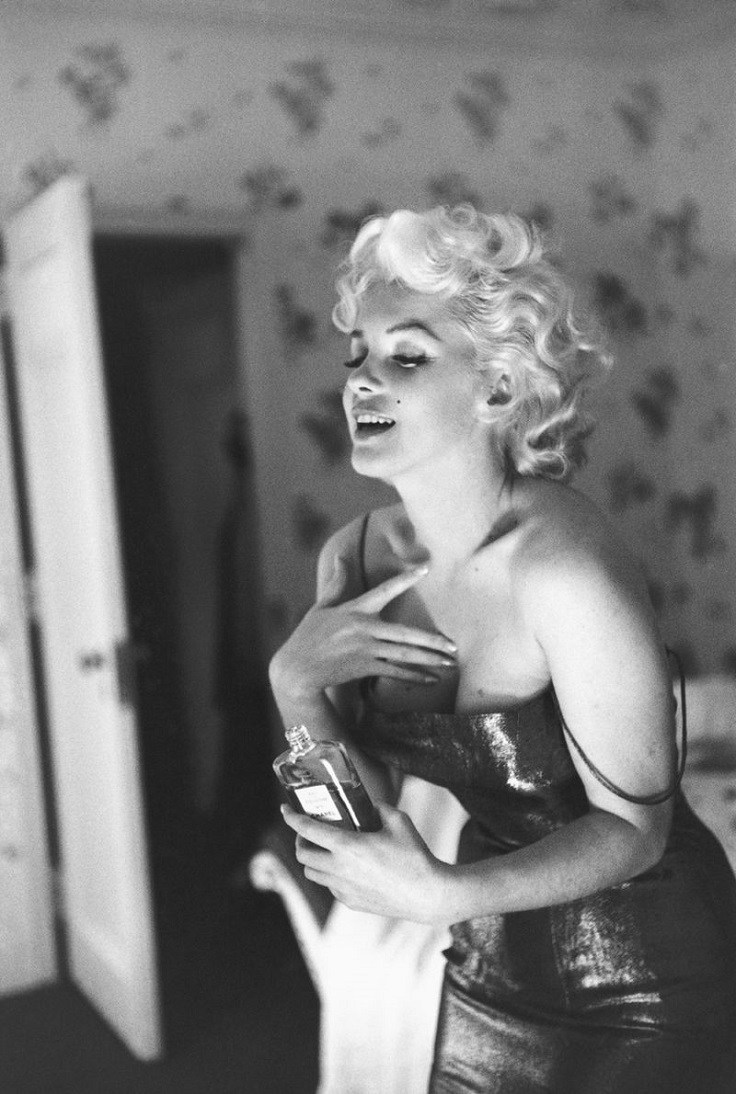 The perfume was first introduced in 1919, but the official launch was in 1925, on 5th May, following Coco's belief that 5 is her lucky number. Coco's perfume production was fully funded by the Wertheimer brothers, with whom she later had serious disagreements over the ownership of the house they created – "Perfume Chanel." After years of fighting and nasty plans on how to get what she thought was hers, both sides come to a new agreement. Coco soon focused on creating new scents which were and still are widely popular. Still, the success of n.5 was getting bigger and bigger, especially after Marilyn Monroe was included in the perfume's advertisement. Today, Chanel n. 5 is considered the best-selling perfume of all times.
9. She Was Never Married
As we previously mentioned, when Coco goes to Moulines, she meets her first love – a rich man named Etienne Balsan. Etienne was always giving her expensive gifts, from dresses to jewelry, to the one with no price – he loved her. She lived together with him in a beautiful mansion, where they had so many parties and other social gatherings. On one of these social occasions, in 1908, Coco meets Etienne's friend, who will steal her heart. Arthur Edward "Boy" Capel, a wealthy captain who will give her an apartment in Paris, and they were together for nine years. Chanel thought that Capel would settle for her, which he never did; in fact, he married an English aristocrat but didn't end his affair with Chanel. After he died in a car incident, Chanel had other love affairs, but never something serious as marriage.
10. She Was Retired for 15 Years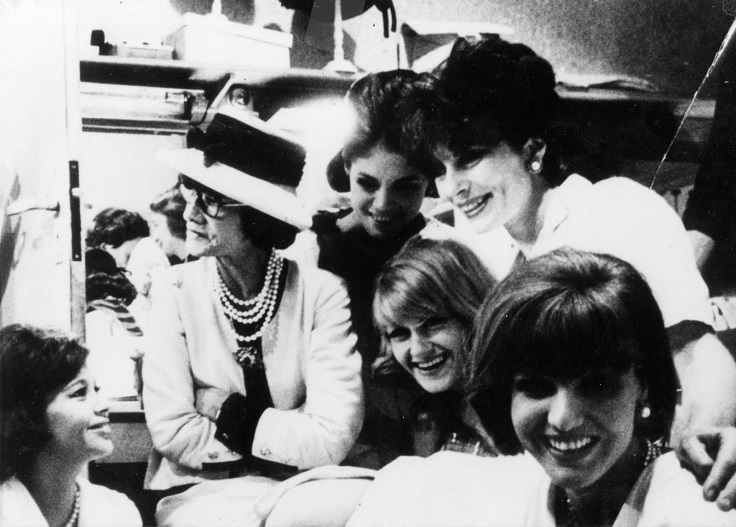 via abook.org
Coco Chanel decided to retire in 1938 and was no present in the fashion world for 15 years! What made her change her mind was the dominating presence of male designers who started to create fashion for women just the way Chanel didn't like it. She thought that they were creating aesthetics of "illogical" design. It was the time when Christian Dior and Cristobal Balenciaga achieved success. She reopened her fashion house in 1954 with an updated version of her suit and other creations. Still, the whole show was criticized by the Parisians, who thought differently of Coco after collaborating with the Nazis. Still, at the same time, she was successfully accepted on the American and British market.