Introduced by Christian Dior in 1954, the pencil skirt became a popular trend right away. It was first used as part of a working wardrobe, but soon it was more than just that, thanks to the classy look.
Decades later, the pencil skirt still is one of the most popular clothing pieces, and millions of women wear it. To satisfy everyone's taste, the pencil skirt comes in different colors, textures, and prints, which means there are many choices. We picked our ten favorites, and we hope that these outfits will inspire you as much as they did us!
 1. Classic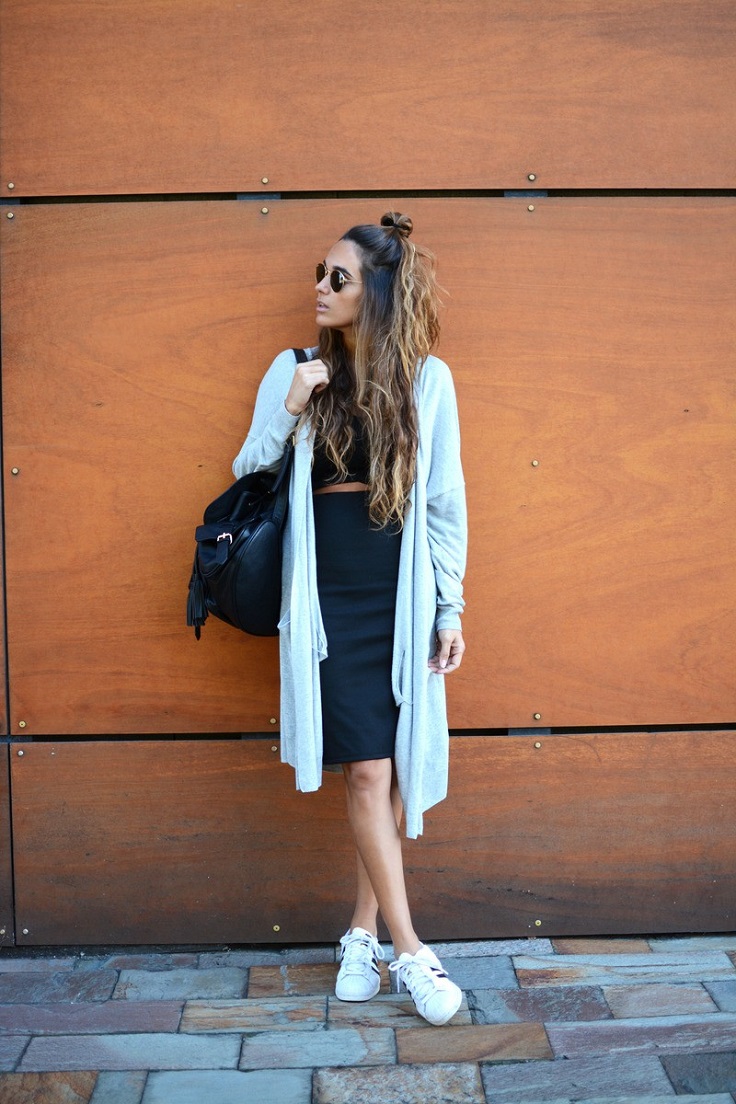 The black pencil skirt is a total must! Even if you're not a skirt fan, having this classic piece of clothing in your wardrobe can be really helpful one day because it's suitable for any occasion that you can think of. No matter if it is for work, coffee with friends or a date with someone you like, you won't make a mistake with wearing the black pencil skirt.
2. Pinstripe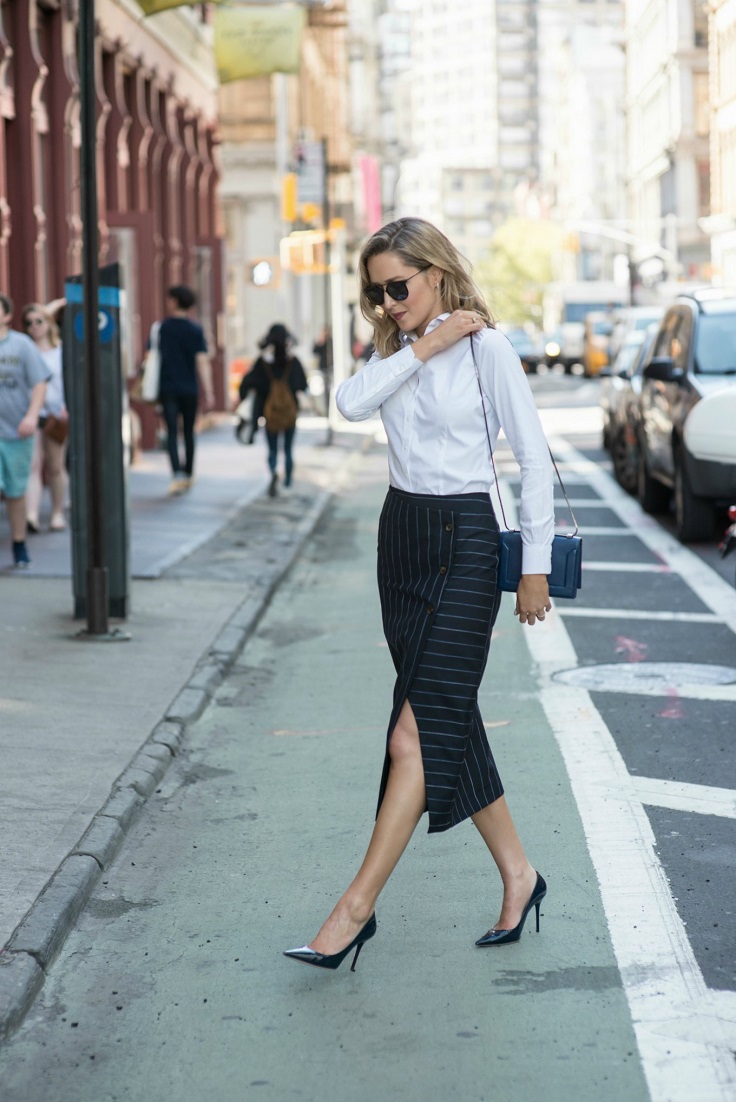 via memorandum.com
There's something about pinstripes that make them perfect both for work and for going outs. The grey pinstripes pencil skirt is really elegant, and there are so many combinations you can come up with. It can be a great confidence booster when you look and feel so good in it, right?
3. Lace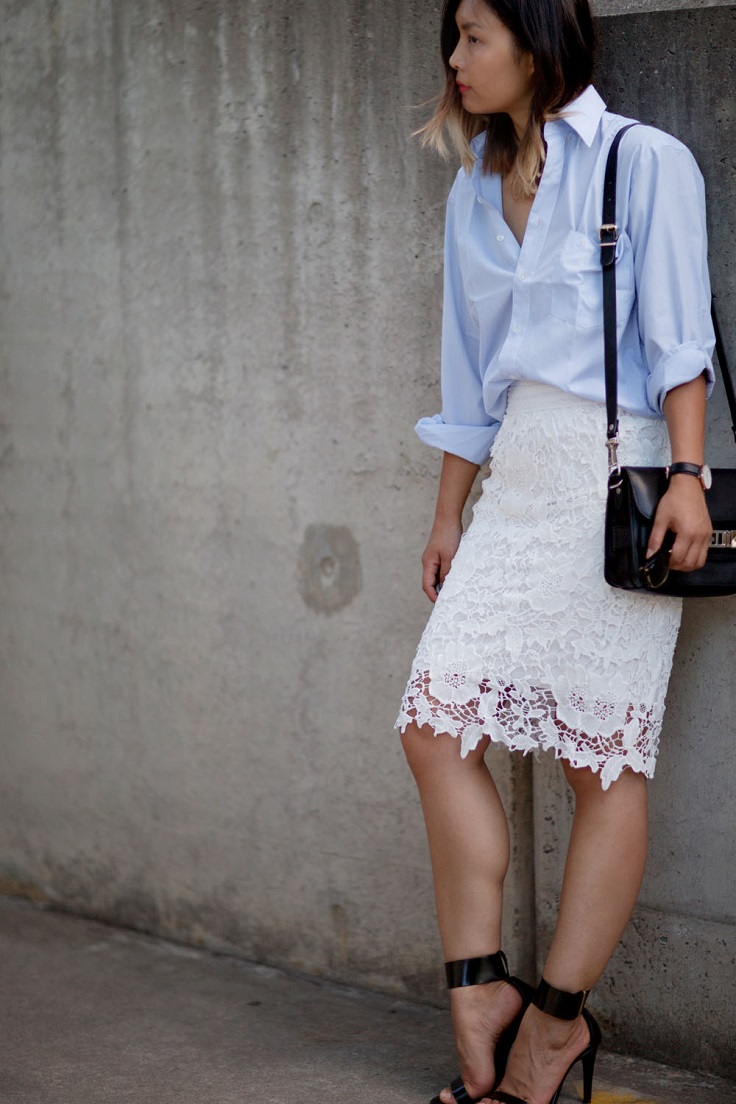 One of the most elegant materials that you can wear is lace indeed. So, if you want to upgrade your wardrobe with more pencil skirts and you don't have one with lace, definitely consider buying it. It's a great piece of clothing that will also upgrade your street style file.
4. Leather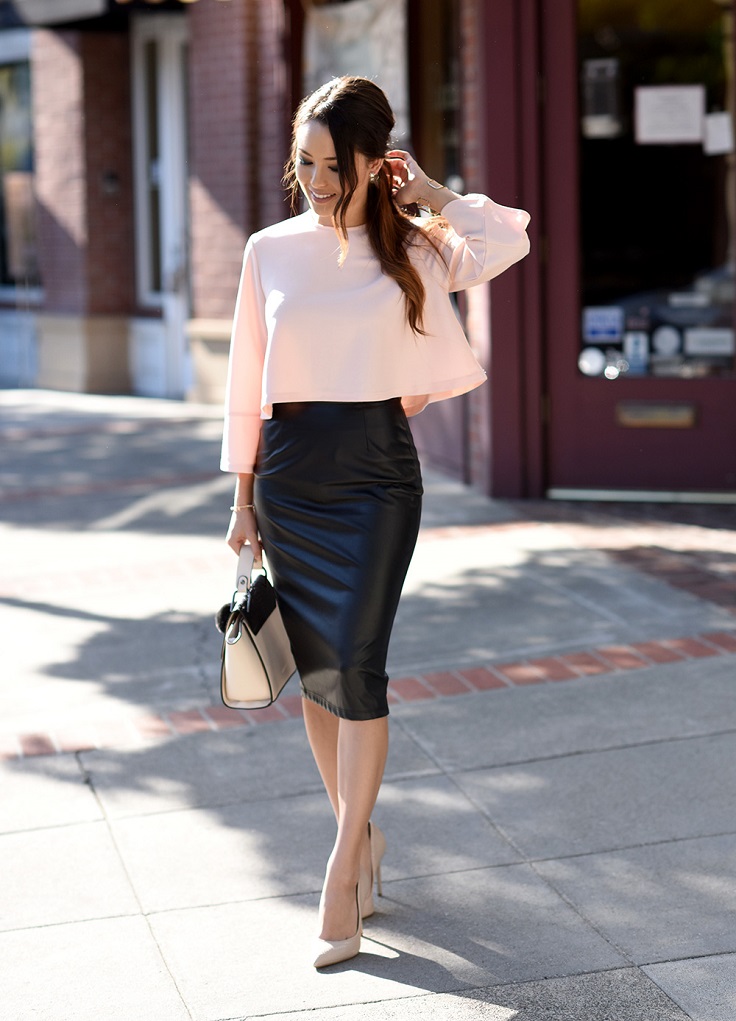 If you're the kind of person, who likes wearing leather, having this skirt is a must. Even if you never tried wearing leather, but you're in the mood of showing your figure in a tight pencil skirt, then just go for it! Don't worry – even faux leather can look amazing.
5. Velvet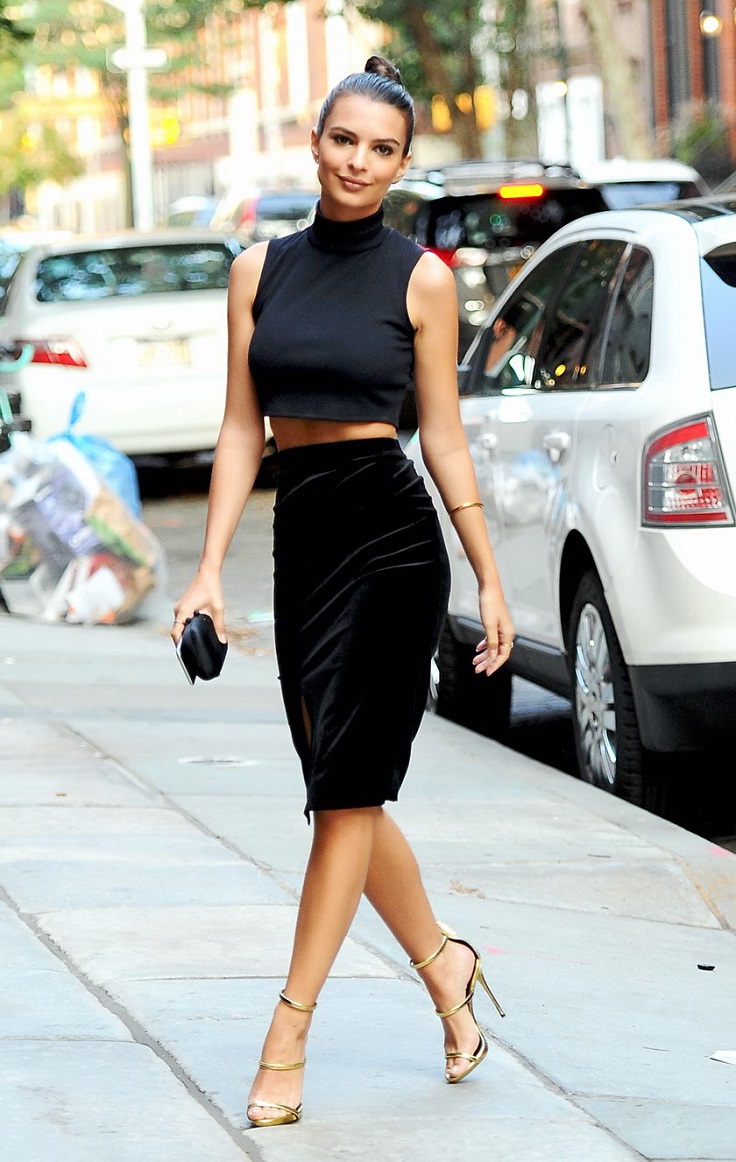 via fashiongum.com
Have you noticed the velvet trend right now? There are so many velvet pieces that you can buy, and the pencil skirt isn't an exception. Take a look at this one that model Emily Ratajkowski wore. Of course, not all of us have that amazing figure, but we can still look good in the skirt!
6. Floral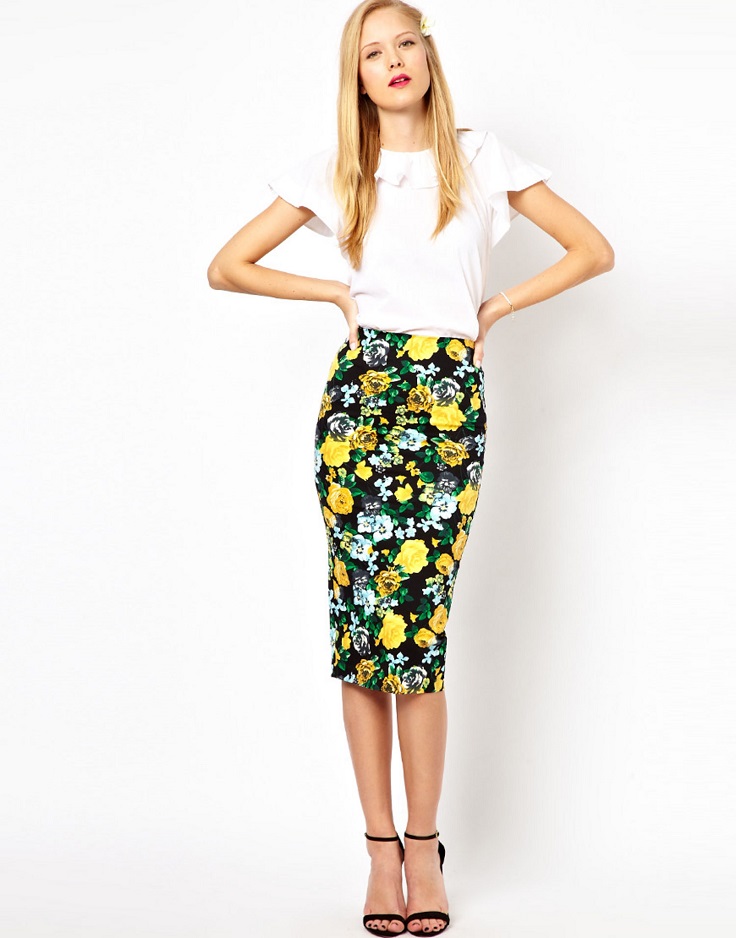 Floral themes are really romantic, and besides that, they look very nice, don't they? You can find pencil skirts in different floral print and different colors as well. The great thing about new seasons coming up is that most stores always sell floral skirts.
7. Print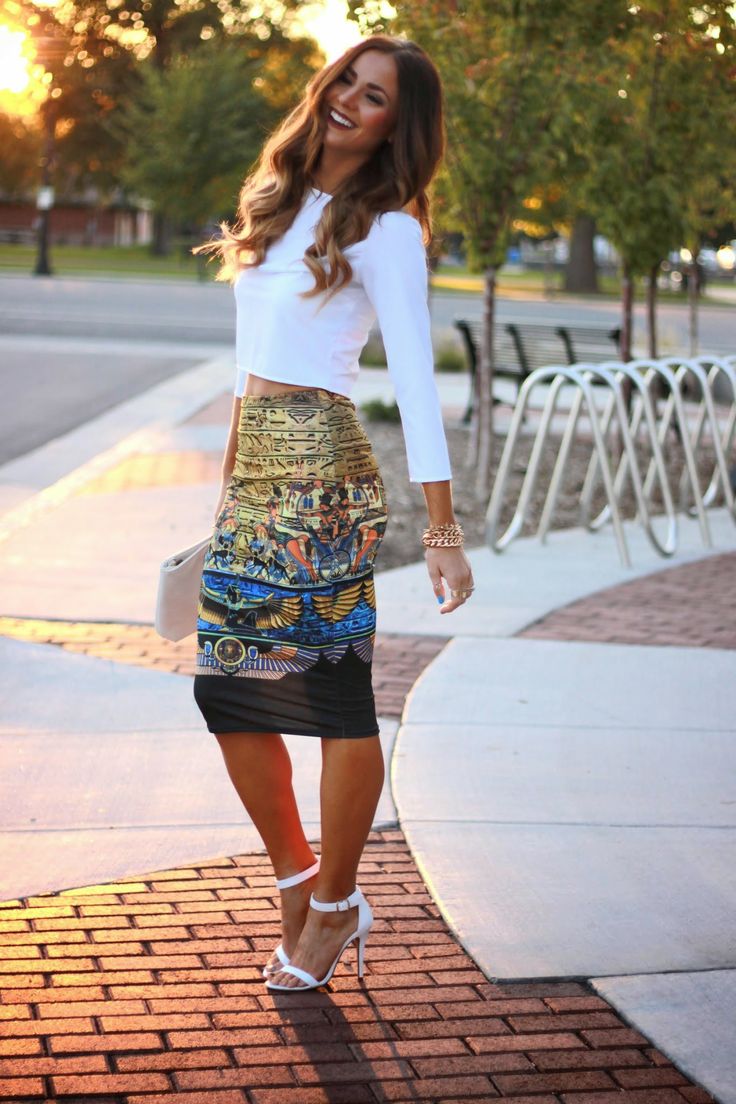 via aelida.com
Like the floral pencil skirt, it is also fine if you own a pencil skirt with some interesting print on it. It can be absolutely anything that you find nice. For example, the pencil skirt on the picture has some Egyptian motifs on it, and it looks amazing!
8. Plaid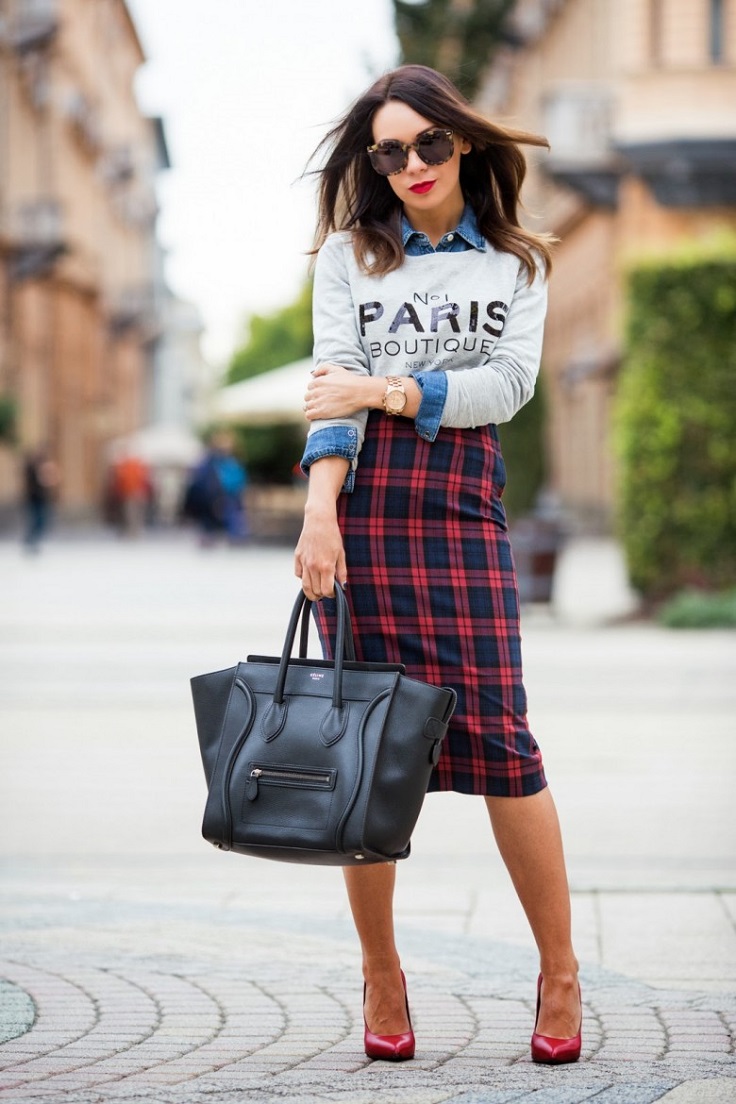 Owning a piece of grunge-inspired clothing is something that we see so often on the street style. No matter if it is a shirt, a dress, or a pencil skirt, we must admit that it looks great. The 90's fashion is, here again, so use this to get the best out of the skirt.
9. Office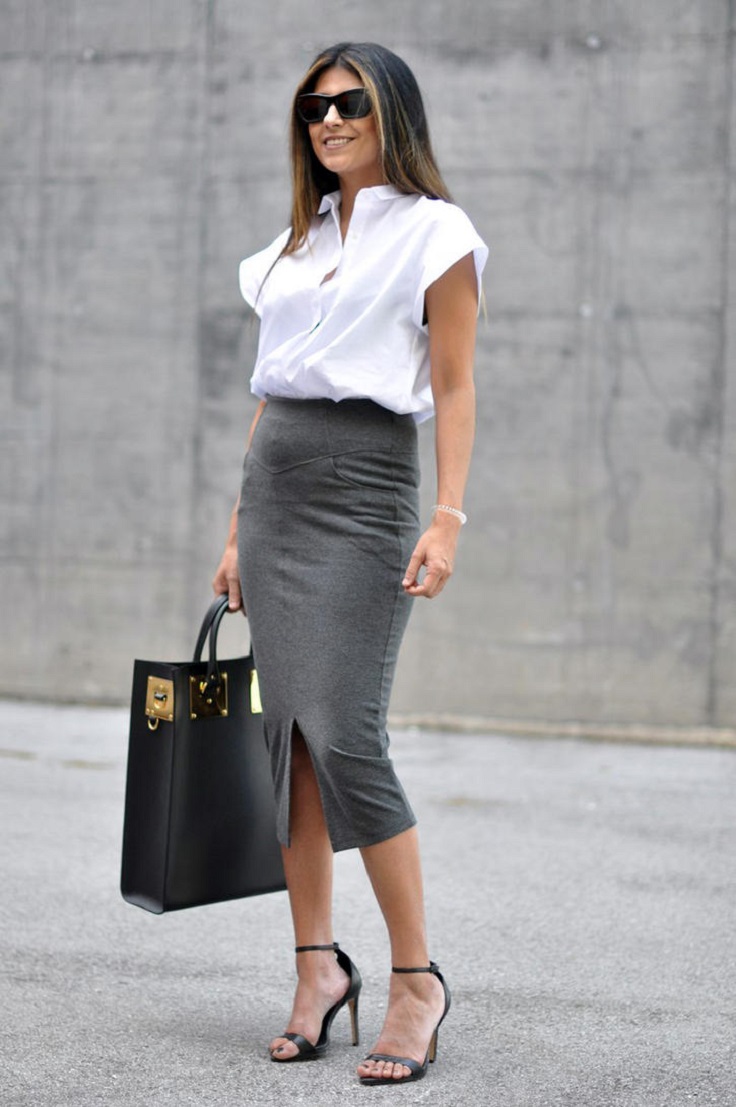 via fashiongum.com
Grey is one of the colors that are considered office-friendly and if you follow this, then make sure you have a grey pencil skirt. You can come up with so many combinations, thanks to grey being a rather neutral color. It always looks wonderful when combined with black and white!
10. Wrap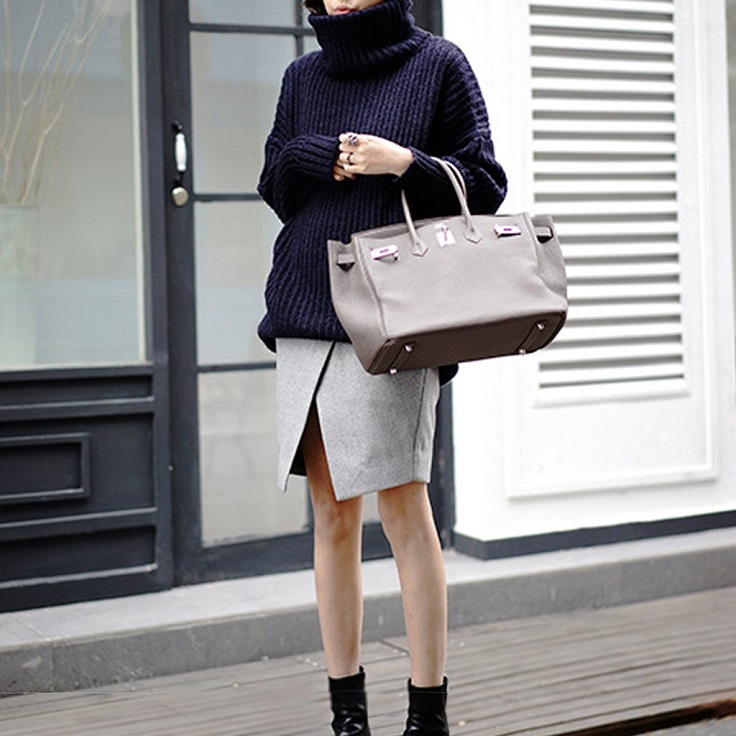 via evan-evina.com
And last we have the pencil skirt wrap! It's not the classic shape of the pencil skirt, but it's just a type of it that is really elegant. This skirt is also great for upgrading your street style – because the wrap makes the whole outfit more stylish.