Over the centuries there have been many female political leaders all around the world. Currently there is a record-high number of simultaneous female world leaders. Germany, Bangladesh, Chile, South Korea just to mention a few, they all have female presidents, or prime ministers today.
In fact, in the past 50 years, 59 countries have had women leaders. Among them, the island nation, Sri Lanka was the first to reach the milestone in 1960. Some female leaders have brought peace to troubled lands, others have strewn discontent and some reining female queens are merely symbolic figureheads representing the actual head of state.
10. President Isabel Perón, Argentina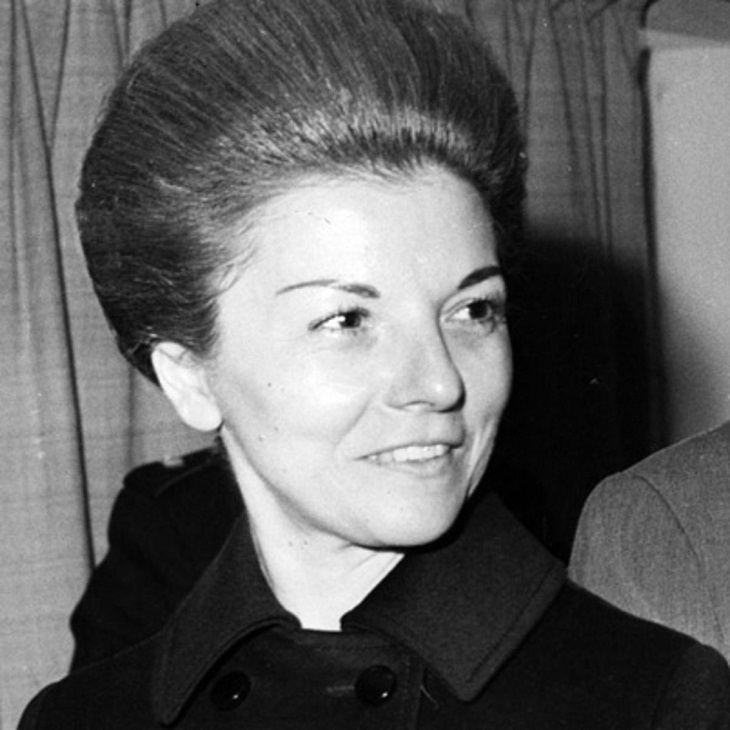 Isabel Peron was the first non-royal female head of state in the Western Hemisphere. As the wife of president, Juan Perón, she served as his vice president and was made president shortly after he died in office in 1974. Isabel Peron became Argentina's first female president and at 43 the youngest Latin American head of state. Argentina's main power groups, including the armed forces and labor unions, are understood to have pledged Mrs Peron their support. During her presidency Argentina was racked by labour strikes and political violence. She failed to win the hearts of the nation and lived in the shadow of Eva Peron, Juan Peron's second wife.
9. President Corazon Aquino, The Philippines
President Corazon C. Aquino (1986-1992) was the 11th president – and first female president – of the Philippines. She won the 1986 presidential election, despite the massive fraud from the Ferdinand Marcos campaign. She restored democracy after the long dictatorship of Ferdinand Marcos and her inspirational story earned her the title of TIME magazine's 1986 "Person of the Year." She led a highly reformist government that introduced a new, democratic constitution and tried to extend the US military bases' stay in the country.
8. President Ellen Johnson Sirleaf, Liberia
via www.usip.org
An economist by profession, Sirleaf was schooled in the United States before returning her native Liberia. She was forced to live mostly in exile but made numerous attempts at a political comeback. When she won the 2005 election, Johnson Sirleaf became the first female elected head of state in Africa. She focused mostly on rebuilding Liberia's democratic institutions, fostering national reconciliation after decades of civil war. In 2011, she was one of a trio of women to win the Nobel Peace Prize.
7. Prime Minister Janet Jagan, Guyana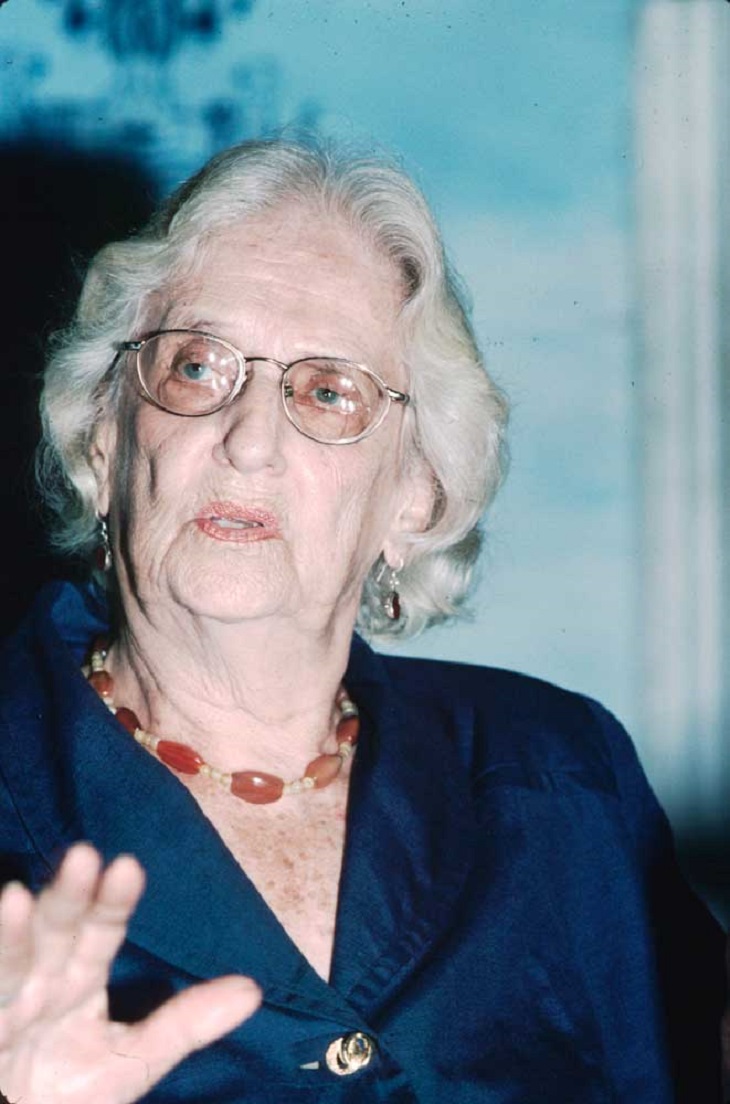 Janet Jagan was the first woman to become prime minister of Guyana and was also Guyana's first female president. She co-founded the People's Progressive Party before her presidency from 1997. She won the Gandhi Gold Medal for Peace, Democracy and Women's Rights from the United Nations Educational, Scientific and Cultural Organization. Due to health reasons  she was forced to resign in 1999 but remained an active member of the PPP for nearly another decade thereafter.
6. Prime Minister Benazir Bhutto, Pakistan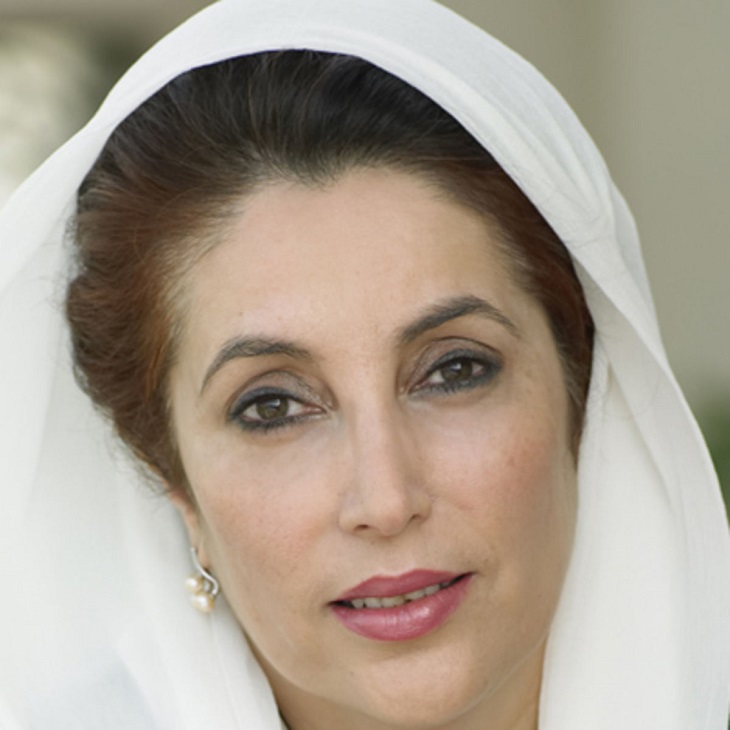 Benazir Bhutto was educated in England and after the execution of her father – former prime minister Zulfikar Ali Bhutto – she assumed the leadership of the Pakistan People's Party in 1979. In 1988, she became the first female prime minister of Pakistan. She is also noted as the first female prime minister of a Muslim nation. After losing office a second time in 1996, she spent her life in opposition to the new dictatorship of Gen. Pervez Musharraf. After a period of exile, upon returning home, she was killed by a suicide bomber in 2007.
5. Prime Minister Golda Meir, Israel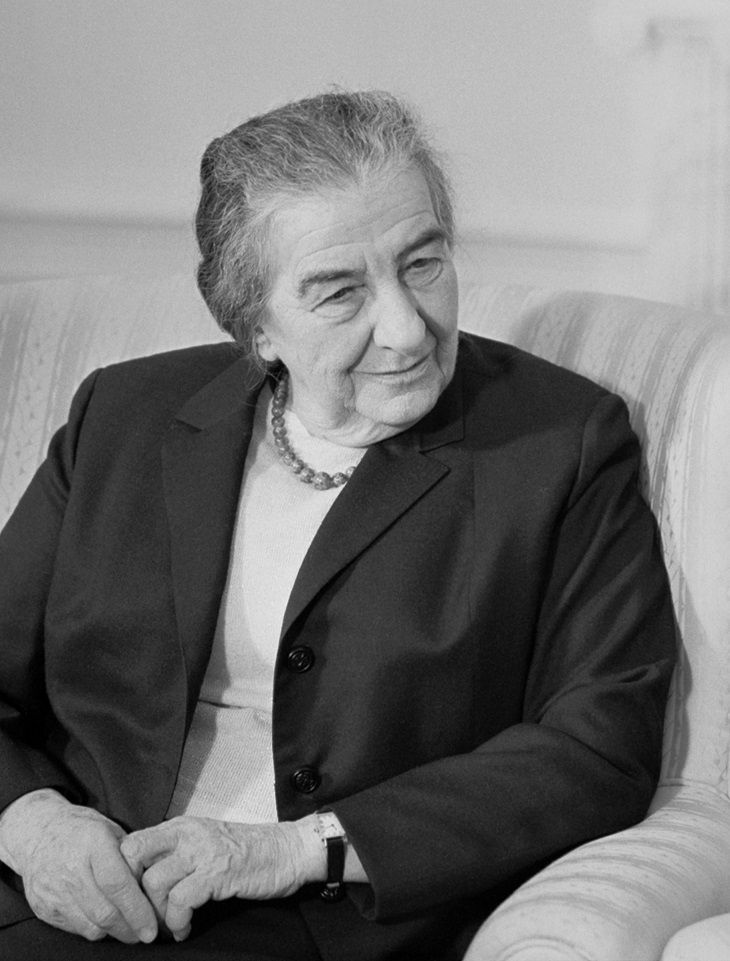 via en.wikipedia.org
Golda Meir was born in the Ukraine but was raised in the United States after her family immigrated to Milwaukee, Wisconsin, where she became an active Zionist. Later on she emigrated to the British colony of Palestine in the early 20th century. Between the 1940s and the 1960s, Meir worked for the Israeli government in many different roles, under prime ministers David Ben-Gurion and Levi Eshkol. In 1969, she became Israel's fourth Prime Minister, and the world's third woman with that title. She was a powerful, tough leader and during her presidency she had to deal with the Yom Kippur War, in which Israel was invaded by Egypt and Syria. Israel was victorious, demonstrating the country's military strength.
4. State Counsellor Aung San Suu Kyi, Myanmar
Aung San Suu Kyi was born in Yangon, Myanmar, in 1945. She spent many years living and studying abroad, and upon returning home she had to face the widespread slaughter of protesters rallying against the brutal rule of dictator U Ne Win. She spoke out against him and initiated a nonviolent movement toward achieving democracy and human rights. In 1989 the government placed Suu Kyi under house arrest, and she spent 15 years in custody. In 1991 she was awarded with the Nobel Prize for Peace for her ongoing efforts. Finally in 2010 she was released from house arrest and in April 2016 she became the State Counsellor of Myanmar.
3. Chancellor Angela Merkel, Germany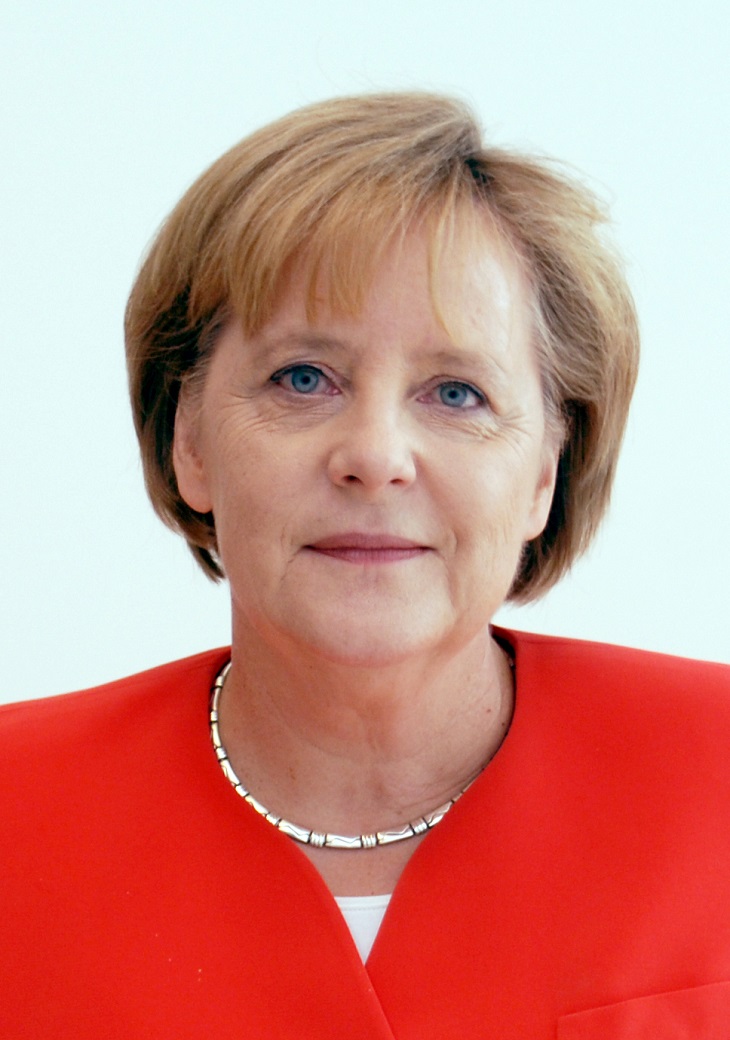 via en.wikipedia.org
Angela Merkel became the first female chancellor of Germany in 2005 and she known as one of the architects of the European Union. Born in Hamburg, she is a former research scientist. She became active in politics following the reunification of East and West Germany. In 1991 she was elected to the unified parliament under the conservative Christian Democratic Union (CDU) and served as a cabinet minister under the government of Helmut Kohl. Following the economic recession of 2008, Merkel has emerged as one of the world's most powerful leaders, steering Germany safely through the recession. She is currently serving her third term since December 2013. Her achievements at home and abroad have seen her top Forbes' most powerful women list eight times.
2. Prime Minister Margaret Thatcher, United Kingdom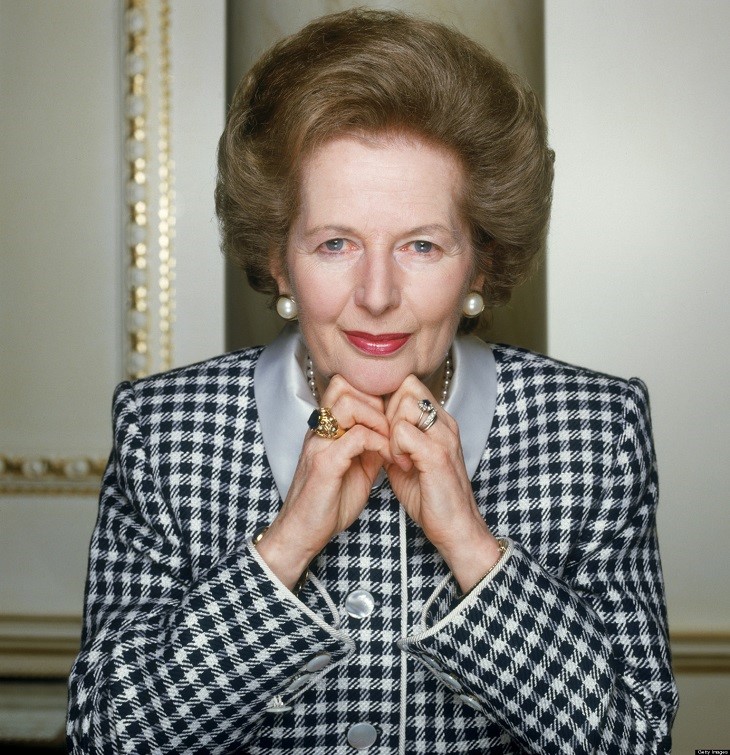 Margaret Thatcher was Britain's first female prime minister, elected in 1979, and first British prime minister to win three consecutive terms in the 20th century. During her three terms, she cut social welfare programs, reduced trade union power and privatized certain industries. She is also known as "The Iron Lady" due to her speech against communism, aggressive agenda of tax cuts, privatizations and cuts to government spending. She is one of the longest-serving female world leaders of all time, leading Britain through a war and out of a recession, she left a huge mark on politics.
1. Prime Minister Indira Gandhi, India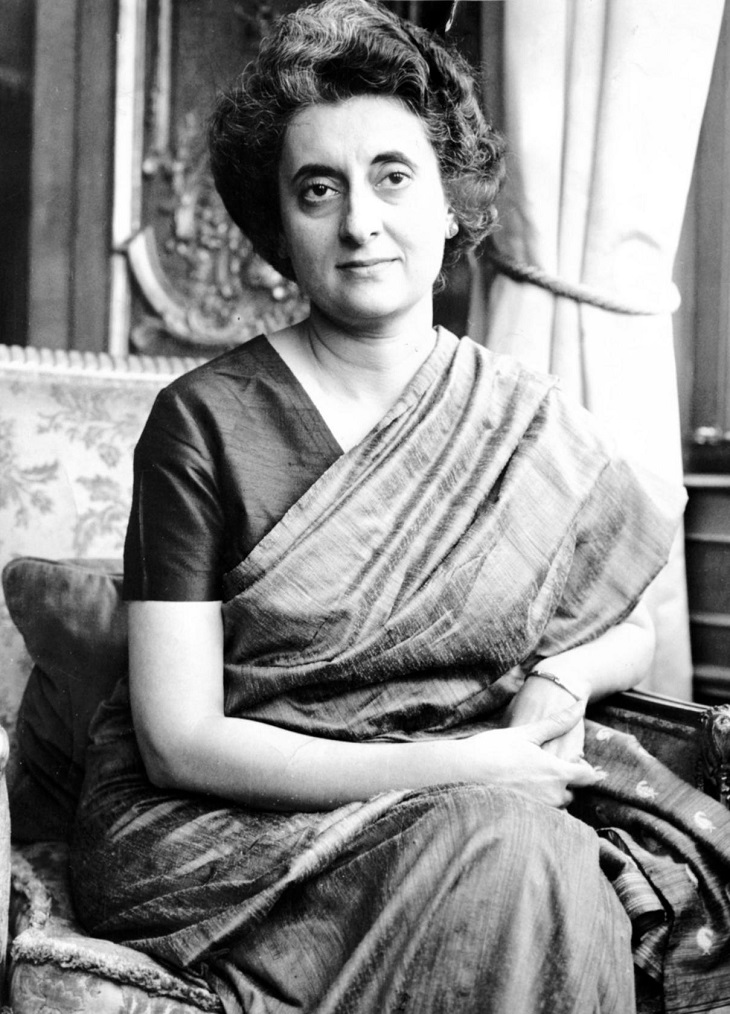 via www.scmp.com
Indira Gandhi was the daughter of India's first prime minister, Jawaharlal Nehru. In 1960 she was elected to lead his political party, the Indian National Congress, becoming Prime Minister herself in 1966. During her two terms she continued many of her father's policies, such as pressing for land reform and the nationalization of banks. With the "Green Revolution" in farming she managed to bring about great change in agricultural programs that improved the lot of her country's poor. Her work eventually led to the creation of the new and independent nation of Bangladesh. Gandhi was assassinated in 1984  by her Sikh bodyguards.