Winter is here! The cold is tickling us, and we need more warm clothes. Here we have some amazing boot cuff crochet patterns, which you'll absolutely love. They are cozy, warm, and look pretty on everything you wear.
You can make them yourself instead of spending time to find what you like and money. It is guaranteed that you will be satisfied with your own work and be happy to have something that the others don't. They are very easy to make, and it doesn't take much time.
You can sit in a warm, cozy atmosphere, listen to some good music, drink hot tea or coffee while crocheting your new boot cuffs. You'll definitely enjoy that, and you will make yourself a beautiful winter accessory.
Boot cuffs are an adorable and fun way to add a pop of color to your wardrobe. If you think they're a lovely accessory, you'll love this collection of different crochet boot cuff patterns. Decide which ones most match your style, and enjoy making them!
Crocodile Scale Crochet Pattern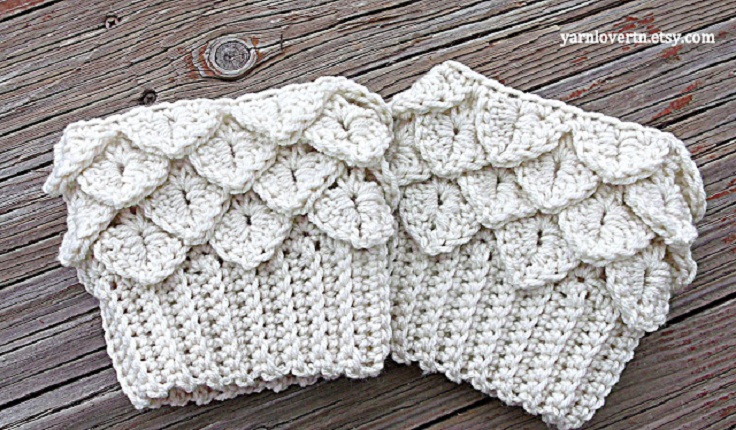 These cuffs are very simple and look beautiful. You can wear them anytime, anywhere, with anything because they go great with every piece of clothing. You can make more, in different colors. Try this interesting crochet project and warm up your legs!
Free Waves and Seashells Boot Cuff Pattern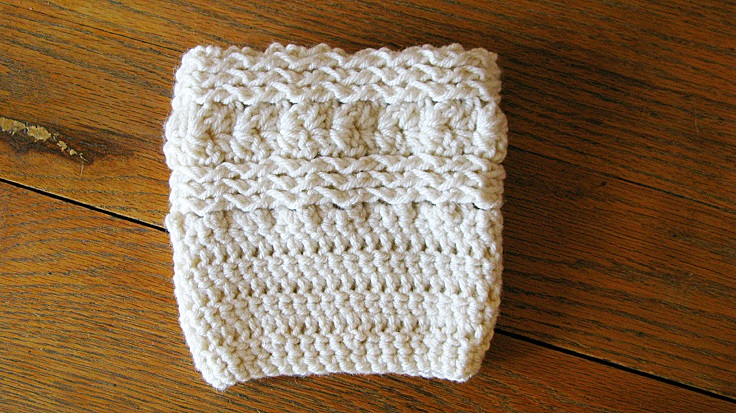 via elkstudiohandcraftedcrochetdesigns.com
White is always in style and always looks amazing. These interesting boot cuffs are easy to make and quite practical. You can wear them every day, and you'll always look cool. It's worth trying this crochet pattern; you'll absolutely love it!
Lacy Button Boot Cuffs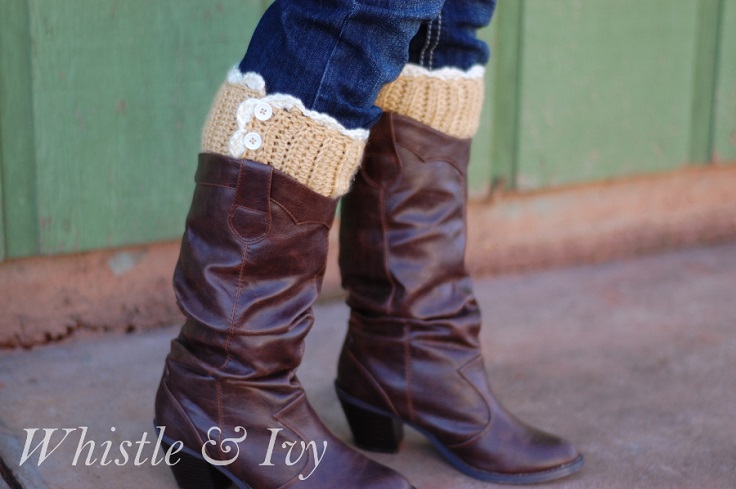 via oneartsymama.com
Very stylish and cute, these crocheted boot cuffs would look absolutely lovely on everything you're wearing. You can make them in different colors and improvise in your own way. It's awesome how the buttons and the edges make these cuffs perfect. Try and make them!
Simple Crocheted Boot Cuffs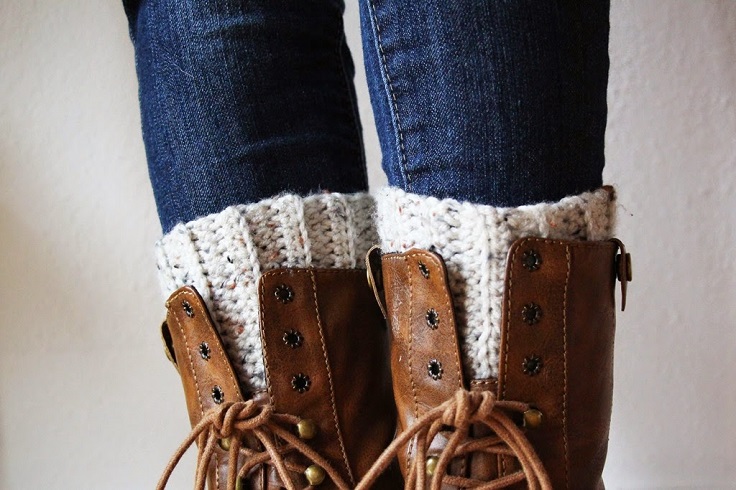 via atowngirlslife.blogspot.com
If you want simple, pretty, and warm boot cuffs, this is the ideal project for you. They are absolutely lovely and look great. You can wear them with high or below the knee boots. They go with any boot color and will definitely keep you warm. Amazing!
Scalloped Boot Cuffs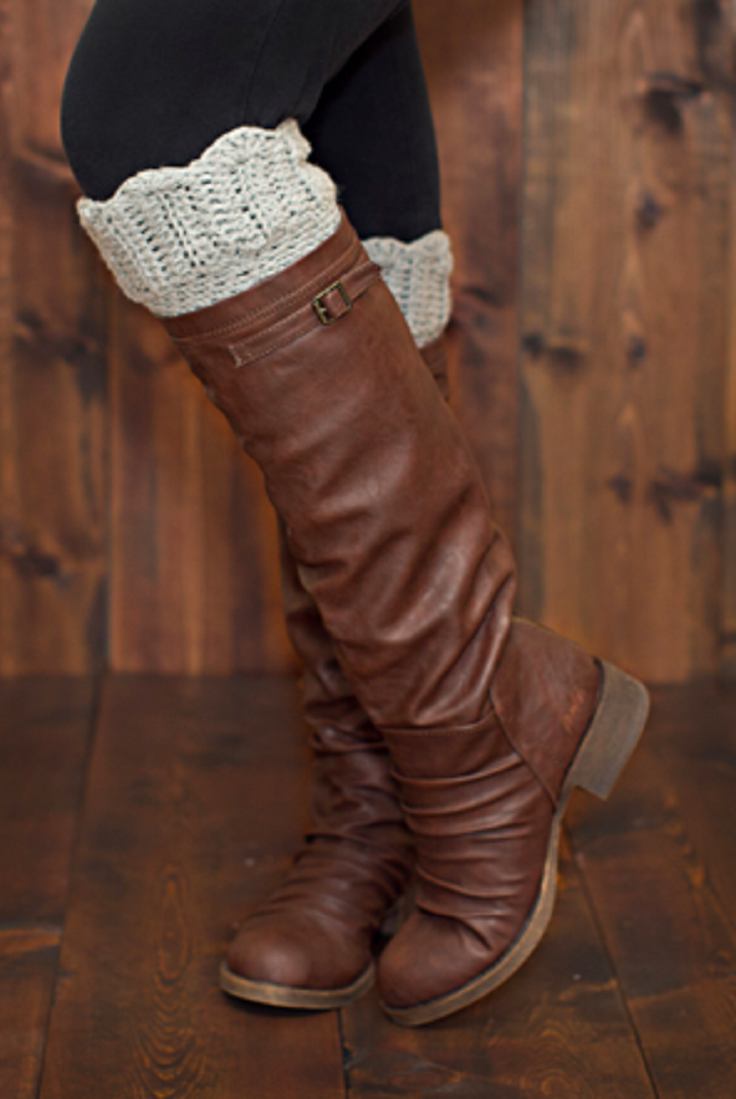 Beautiful scalloped boot cuffs, which you'll love for sure. The edges of these amazing cuffs make them look even cooler, and they will certainly keep you warm and cozy. You can easily make them yourself and look fashionable with any pair of boots you choose to wear. Try them!
Easy Button Boot Cuff Crochet Pattern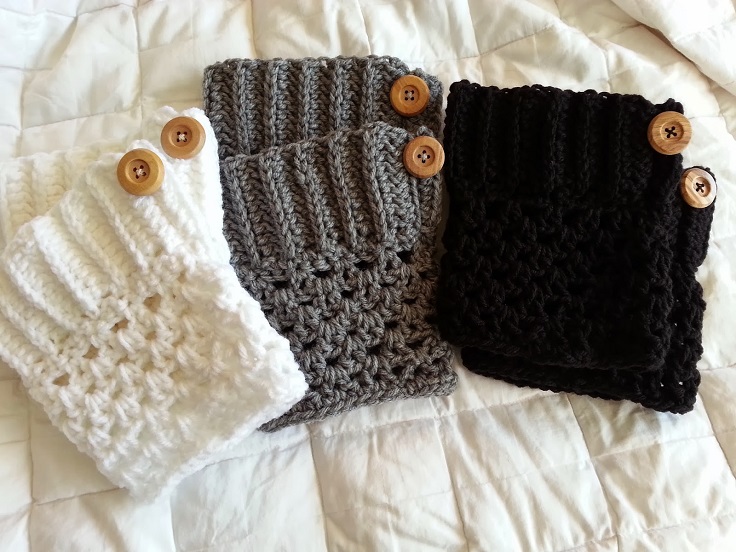 You will definitely love this easy, amazing project. Here you have two quite different patterns in one cuff, so you can wear them one way or another. Combine them with different clothes; they'll match your styling perfectly!
Thistle Boot Cuffs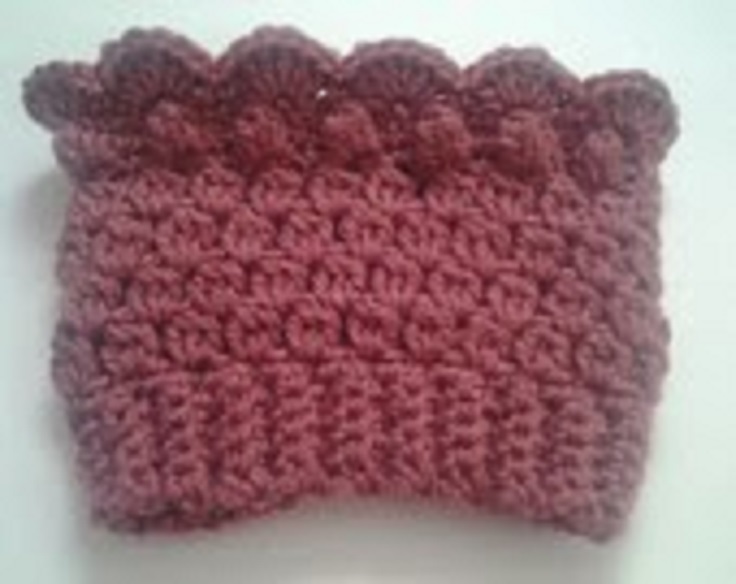 via miasheartfulhands.blogspot.kr
This is an easy, pretty, and interesting crochet pattern. Of course, you can make them in different colors; it depends on you. But be sure that however you choose to make them, they will look amazing. Try them out!
Ribbed Boot Cuffs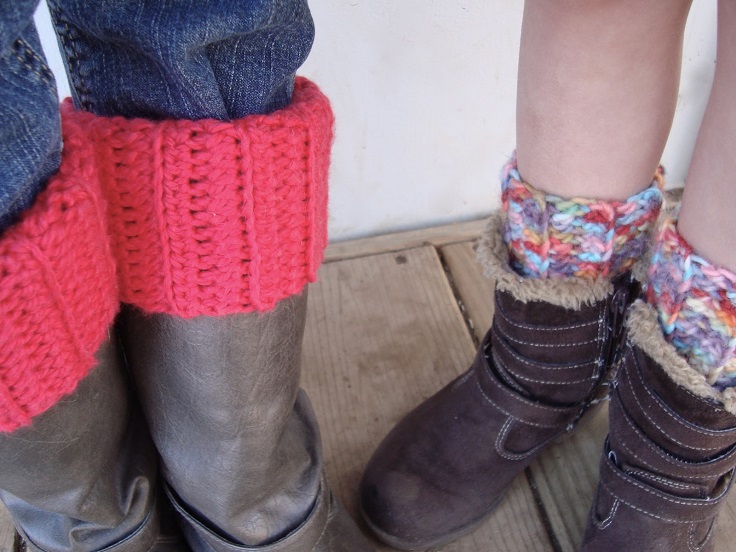 via tangledhappy.com
If you like something more playful and colorful, these are the perfect boot cuffs for you. You can make them in more different colors or choose one lively color. They look good on everything, and you can wear them anytime. It's definitely worth trying them!
Simple Grey Boot Cuffs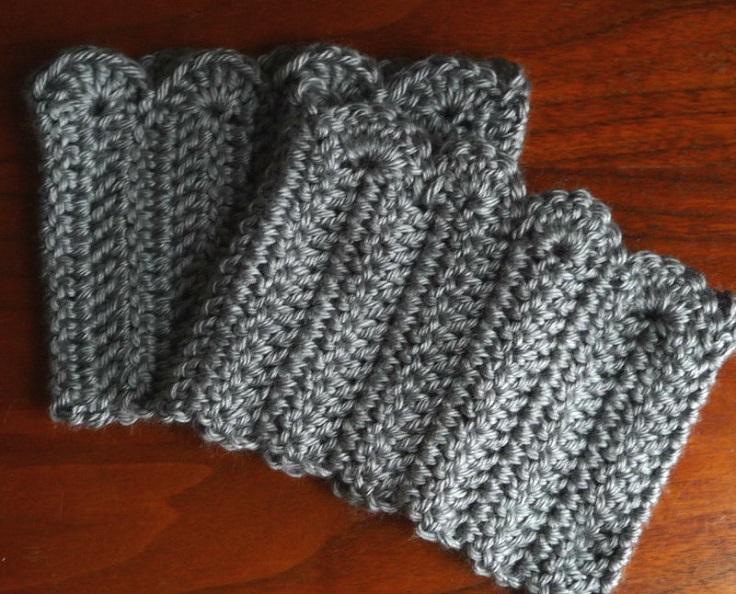 Simply amazing. These beautiful boot cuffs will keep you warm and comfortable; you will love them! If you want to give a homemade holiday present, these are perfect for that; they will love it. Try to make these easy and nice boot cuffs; you'll be absolutely satisfied!
Quick and Easy Reversible Crochet Boot Cuffs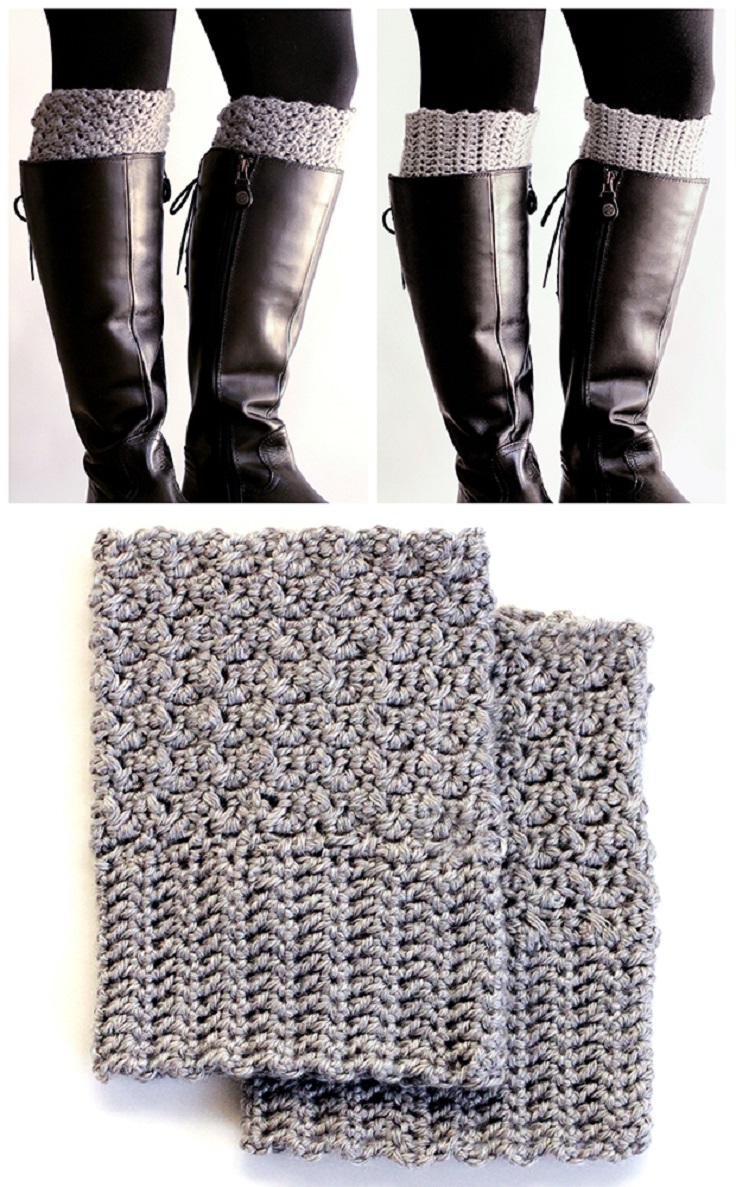 Comfy, warm, and modern, you'll adore these amazing boot cuffs. They are very easy to make and practical, you can wear them one way or another, but always look good. You will regret not trying this beautiful, cozy crochet pattern. The effort will be worthwhile!