The decoration on your walls makes the room looks better. What kind of design do you prefer? What will you choose between wallpapers and moldings? Or maybe you would like to decorate your simple painted walls with some wall decor, as picture and quote frames?
We think that whatever you choose, you won't regret it because all well-designed walls make your interior spread warmth.
This time we made a list of the most beautiful molding designs. Choose your favorite one and transform your interior walls with some of these lovely looking wall art designs because a welcoming room begins with well-dressed walls.
Mirrored Wall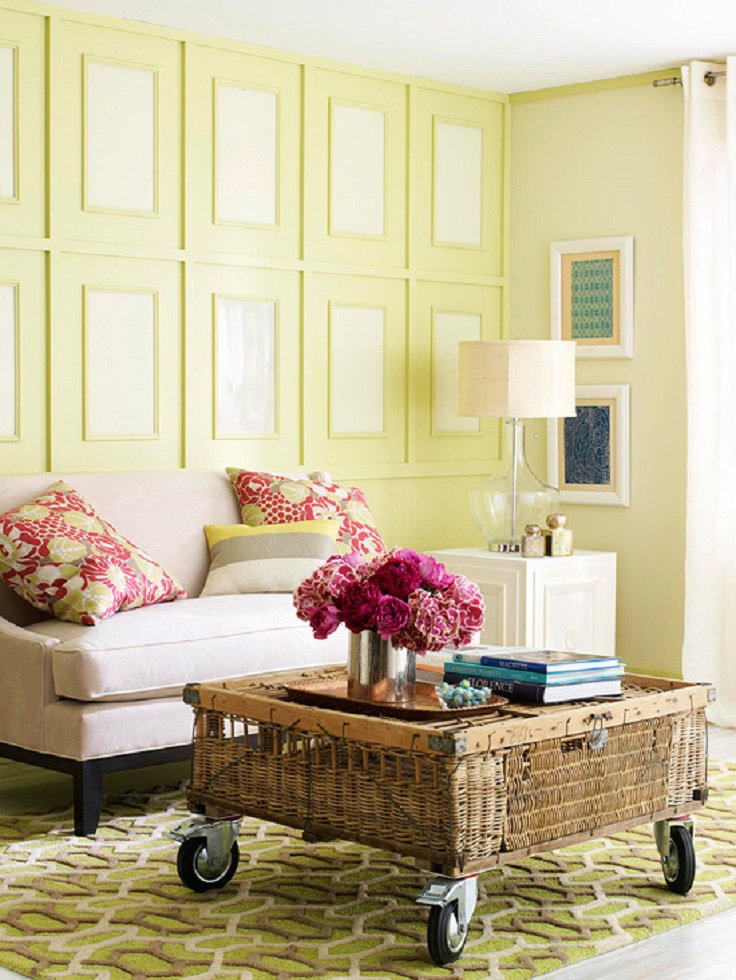 via bhg.com
These plexiglass panels are so practical and nice looking. They are also an inexpensive option for decorating your walls. We like the combination with yellow.
Creative Wall Molding Design
via vissbiz.com
This design with a tree branch with ochre leafs could be excellent for decorating your living room walls. It goes perfectly with the same ochre color curtains.
Black & White High Contrast Molding Design
via thedecorista.com
The black and white always create an elegant combination, but it gives a more eccentric look when it comes to wall design. To wreck the monotony put some colorful side tables like the one on the picture.
Shim Screen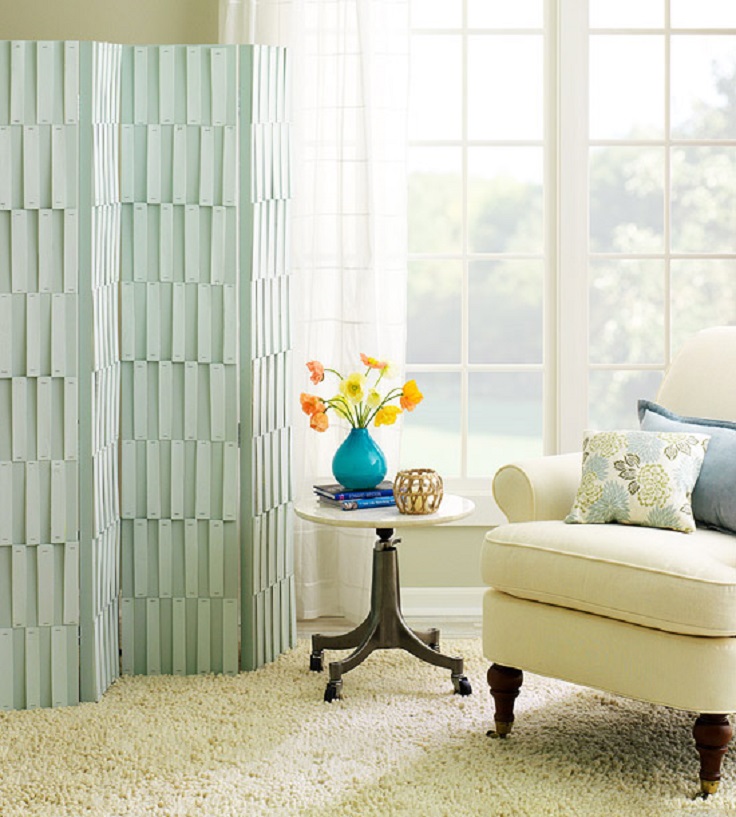 via bhg.com
If you are not sure about decorating your wall with molding, first try with this improvised contemporary shim screen, and you'll see if you like it or not.
Indoor Garden
via bhg.com
While most moldings are up on the walls, this is at the bottom. It makes your room looks like a garden with a wood fence. It's cute.
Wall Frames on Stairs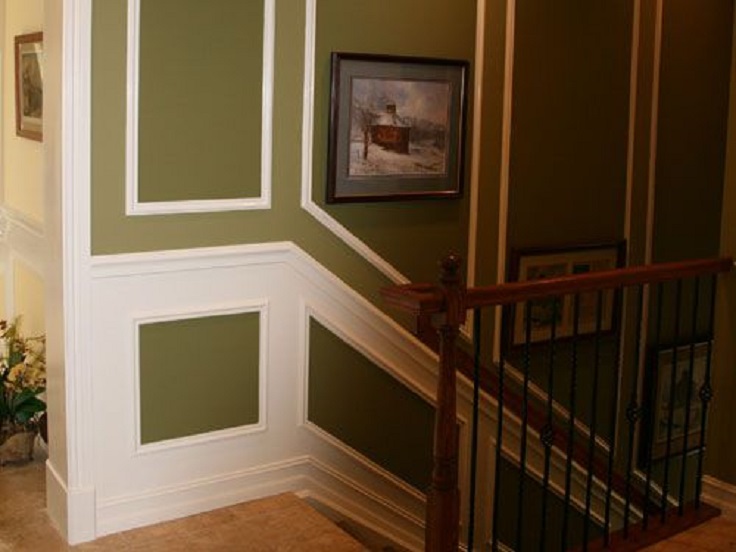 While we always pay more attention to the room walls, we forget the walls on the stairs. This one reminds us that they can look cool too.
Mix & Match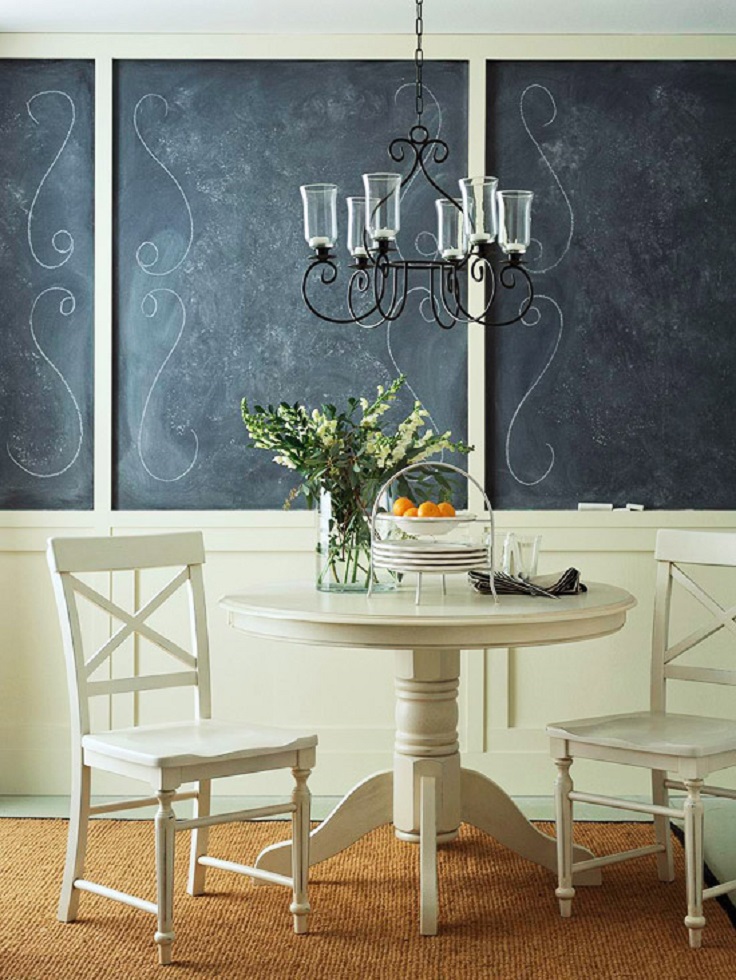 via bhg.com
Pair triple-depth paneled wainscoting with walls painted with chalkboard paint. You can paint the chalkboard every day with a different design.
Simple Molding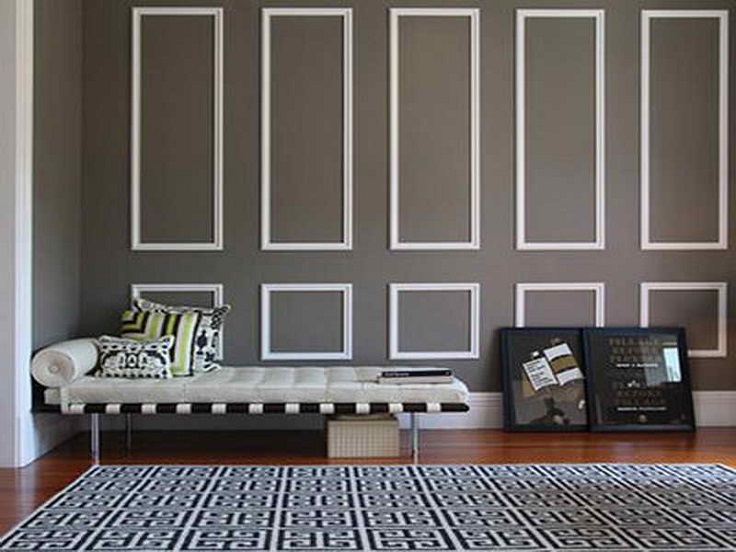 via vissbiz.com
If you want simple decorative molding for your wall, this one looks nice. You can paint your walls with the color you prefer and then put on these white moldings.
Extra Wide Moldings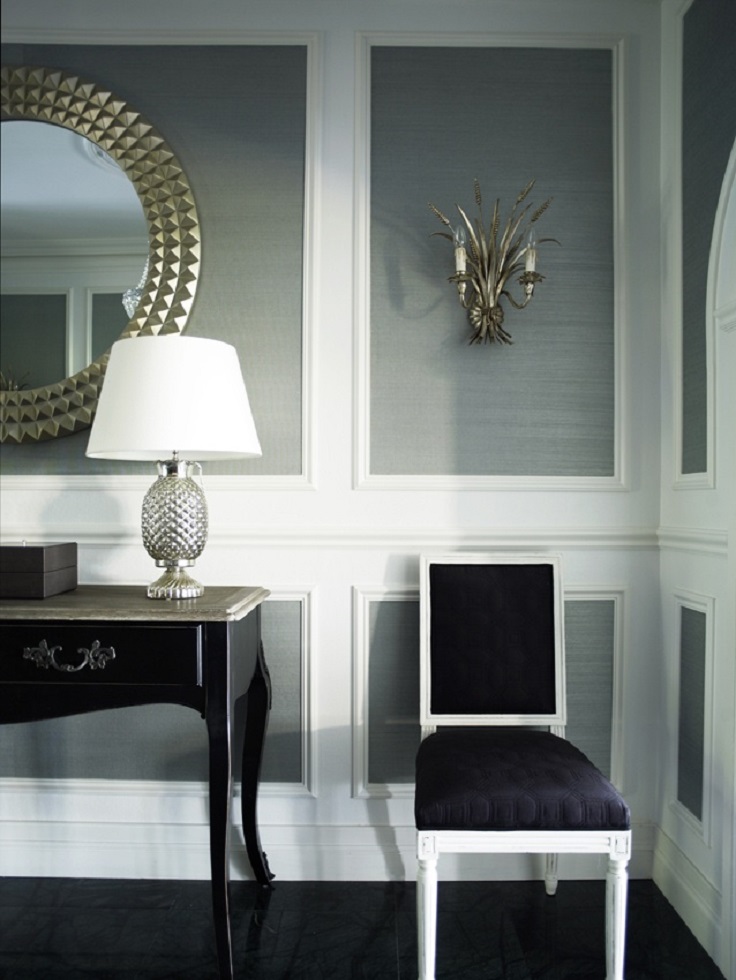 via decorpad.com
These additional wide moldings are a good idea for giving brightness on the dark walls, like this grey wall. It looks like there are pictures in frames on the wall.
Tufted Wall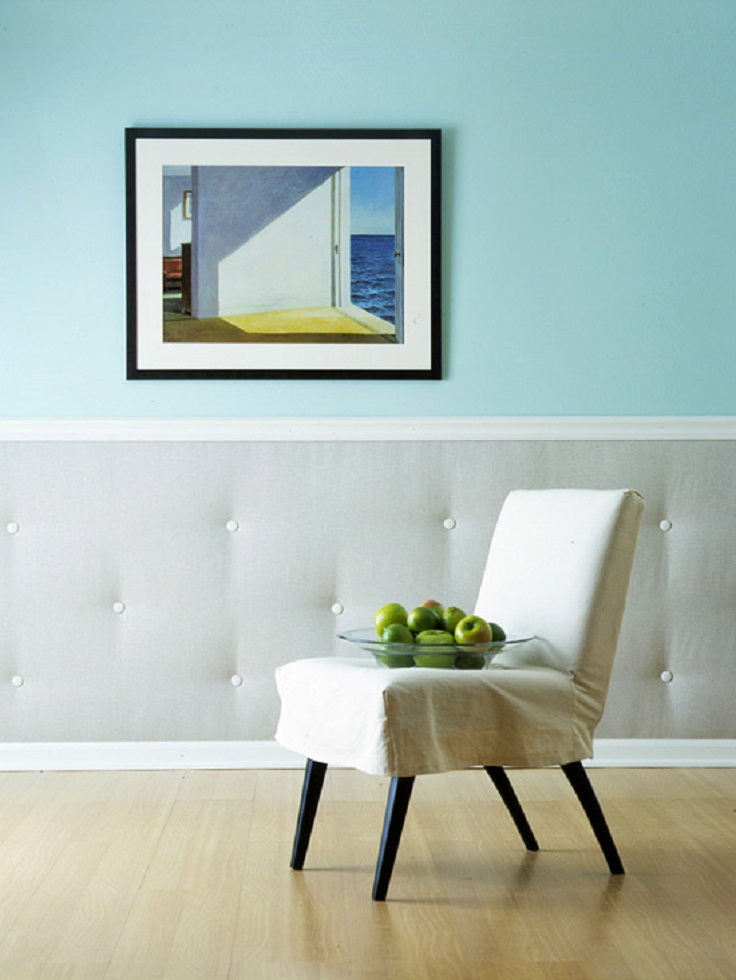 via bhg.com
Make this combination of molding and fabric. It's so unusual and artistic. It gives warmth to your room. Do you like it?