Smoothies have always been recommended for drinking for a healthy lifestyle, especially for those who'd like to lose weight. However, in the past few years, this healthy drink became such a huge trend – you can get a smoothie in almost any lounge bar or restaurant, buy it at any store, or easily make it at home.
For those of you who want the DIY way, there are plenty of recipes to try, and today, we're sharing ten of them with you. All of these are super healthy and super delicious, so it really doesn't matter which one you'd choose. Have fun and enjoy your new favorite smoothie!
1.  Cinnamon Plum Smoothie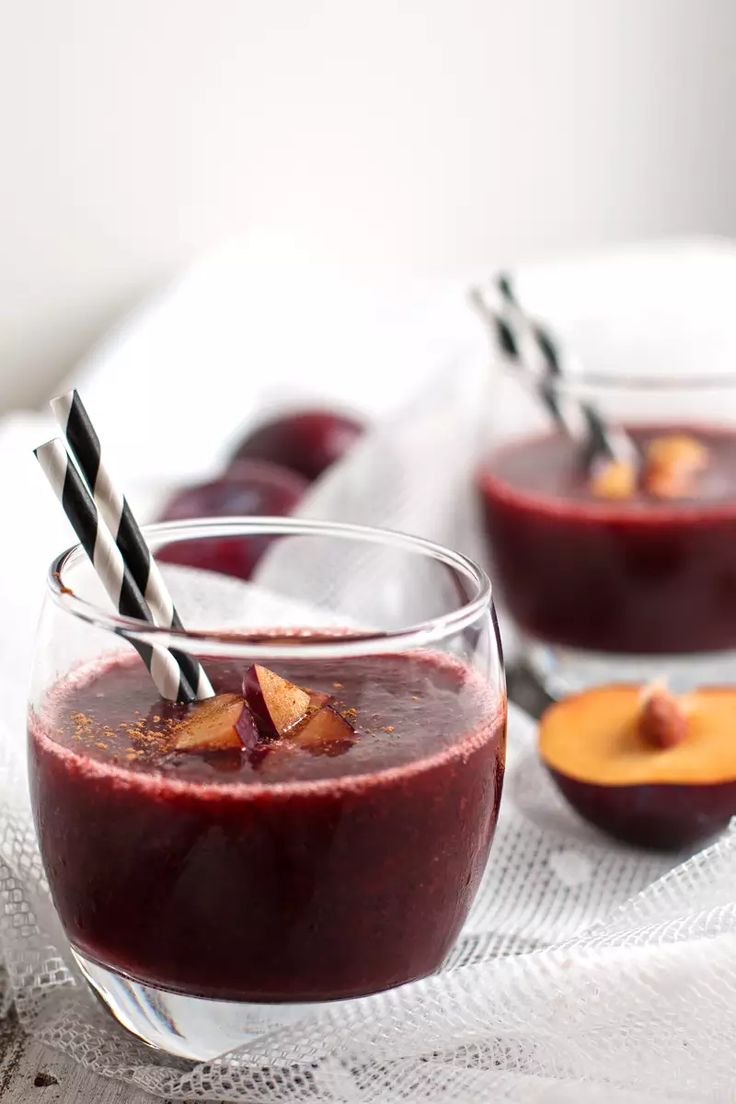 This smoothie is ideal for those of you who don't like bananas in your smoothie. It is also dairy-free, so all of the ingredients are as healthy as you can imagine them to be! You will mostly taste the plums, as they are the main ingredient in the smoothie, along with the cinnamon. However, if you don't like the intense taste of cinnamon, feel free to add it according to your taste. The smoothie is ready in 10 minutes and has 115 kcal.
2. Spirulina Detox Smoothie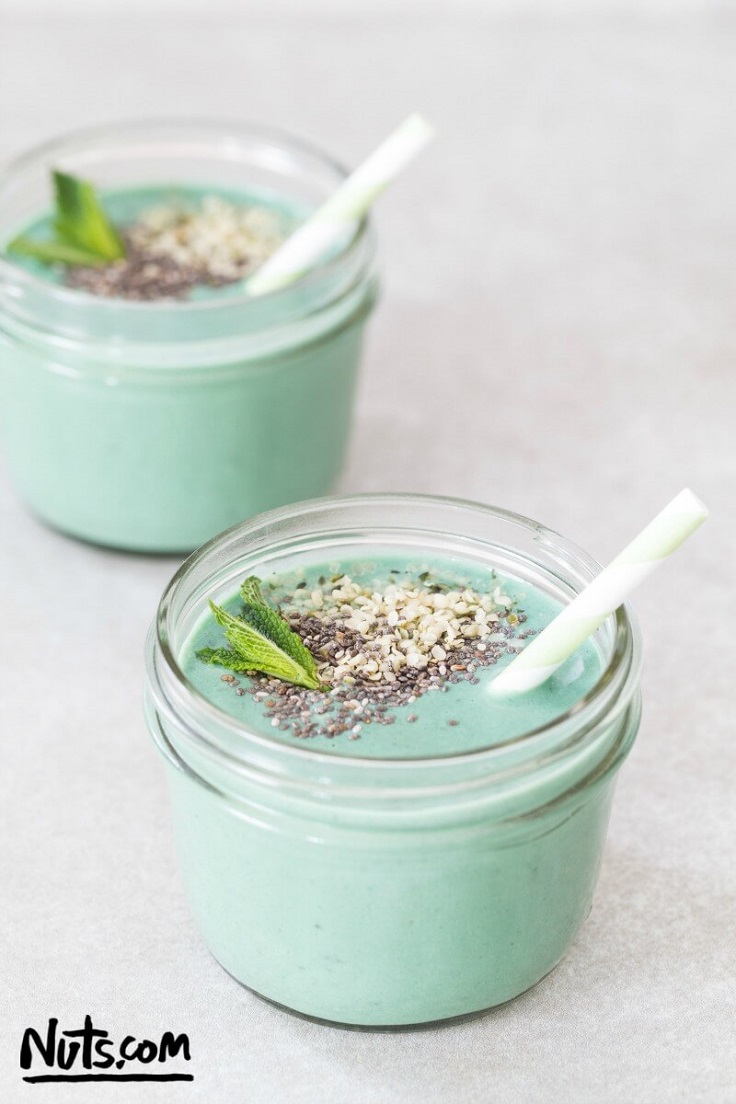 via nuts.com
Spirulina is one of the healthiest powders and is recommended for vegans and vegetarians because spirulina is considered a complete protein. That's why many smoothie recipes contain spirulina or similar powders. For more protein boost, feel free to add hemp protein powder. It also has mint that makes the smoothie so refreshing! The recipe makes enough for two servings, and the smoothie's ready in 5 minutes.
3. Strawberry, Kale, and Spinach Detox Smoothie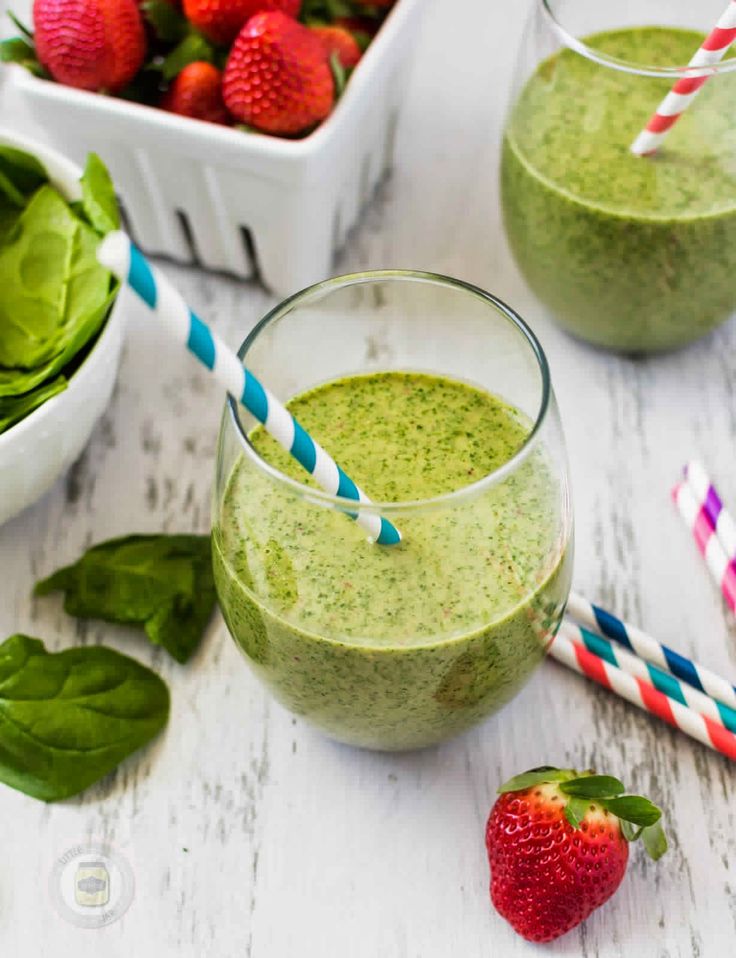 Spinach is considered one of the best smoothie ingredients because of its benefits and texture as well. It doesn't add up much on taste, but this is where the strawberries and the rest of the ingredients enrich the flavor. Besides the strawberries, you can also use pineapple or mango from fruits, honey as a sweetener, Greek yogurt for smooth texture, and kale for more healthy greens!
4. Berry Detox Smoothie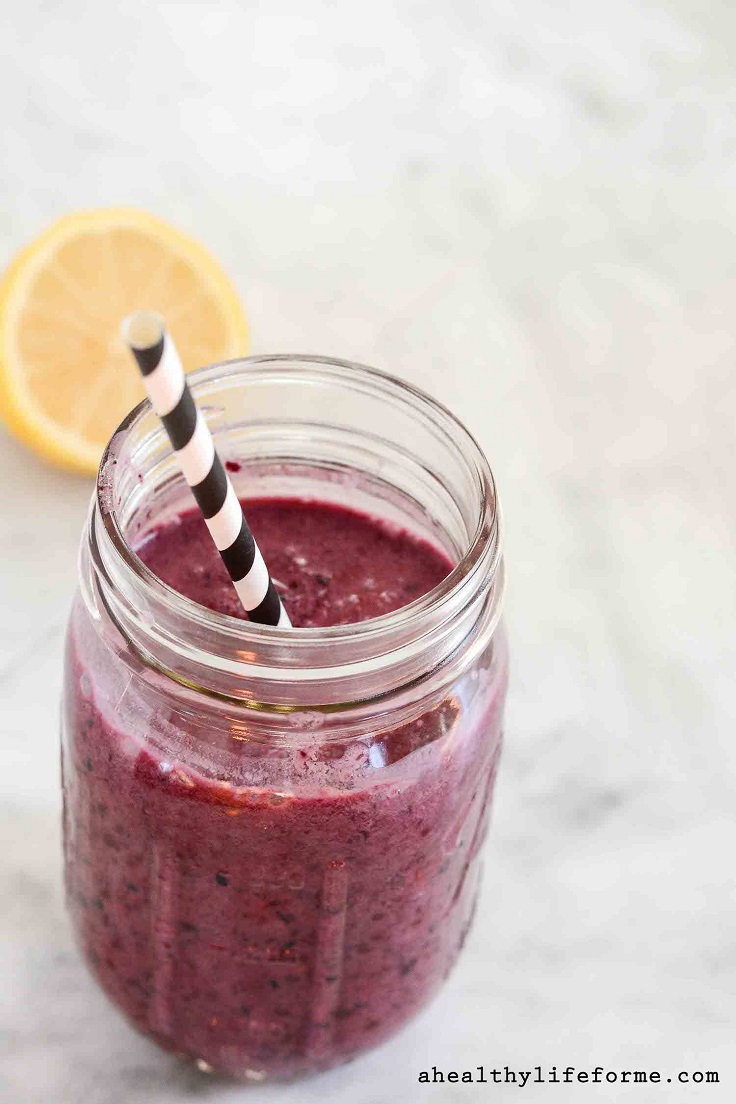 Berries are truly one of the most popular smoothie ingredients, and besides being delicious, they're used because of their health benefits. They are packed with many important nutrients that contribute to our health, such as helping our digestive system and boosting our heart health. So, to include berries in your smoothie, mix them with almond milk, honey, chia seeds, lemon juice, and freshly grated ginger.
5. Heavy Metal Detox Smoothie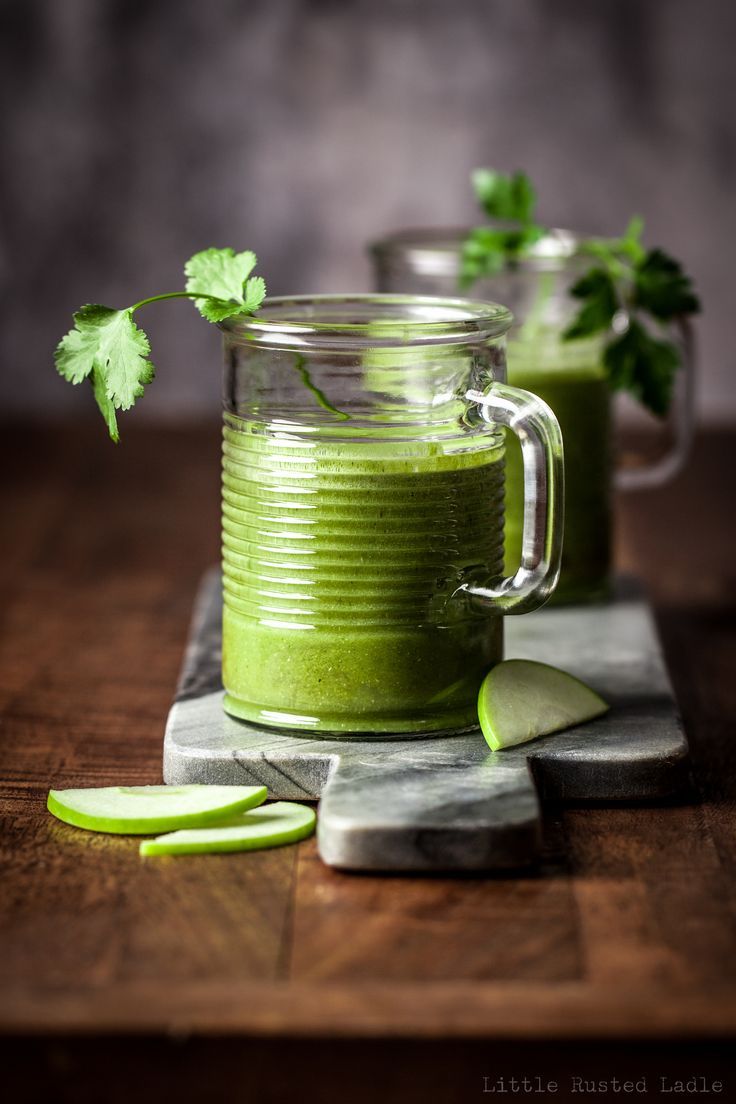 We're having a cleansing smoothie here – it will help you flush the toxins out of your body while, at the same time, it will fuel it with plenty of nutrients. The green smoothie is a must-know for smoothie preparing; you will soon notice why they all recommend the green smoothie! You need leftover oatmeal, quinoa meal, buckwheat meal, almond coconut milk or skim milk, green apple, honey, parsley, and cilantro.
6. Triple Berry Chia Detox Smoothie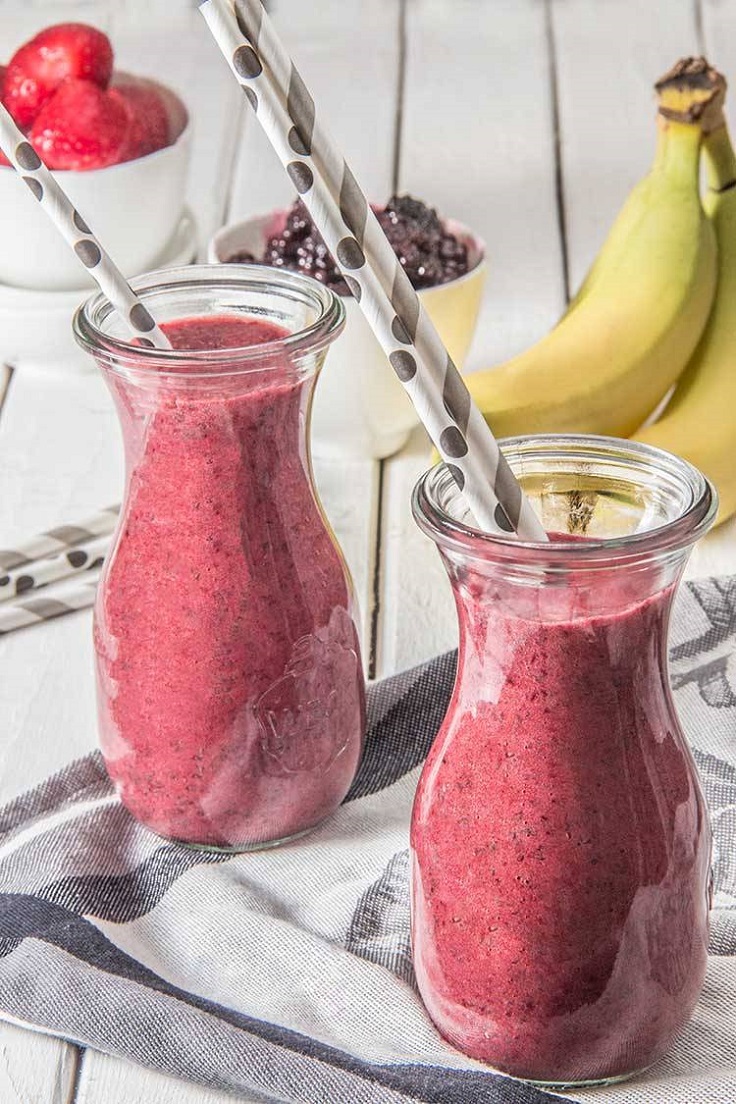 Again, we have something for those who love berries! They're so delicious, and you can combine them with plenty of other ingredients and get a super yummy smoothie! First, choose your favorite berries – in this smoothie, there are strawberries, blackberries, and raspberries, then bananas, a little bit of agave, chia seeds, and water.
7. Cranberry Pomegranate Detox Smoothie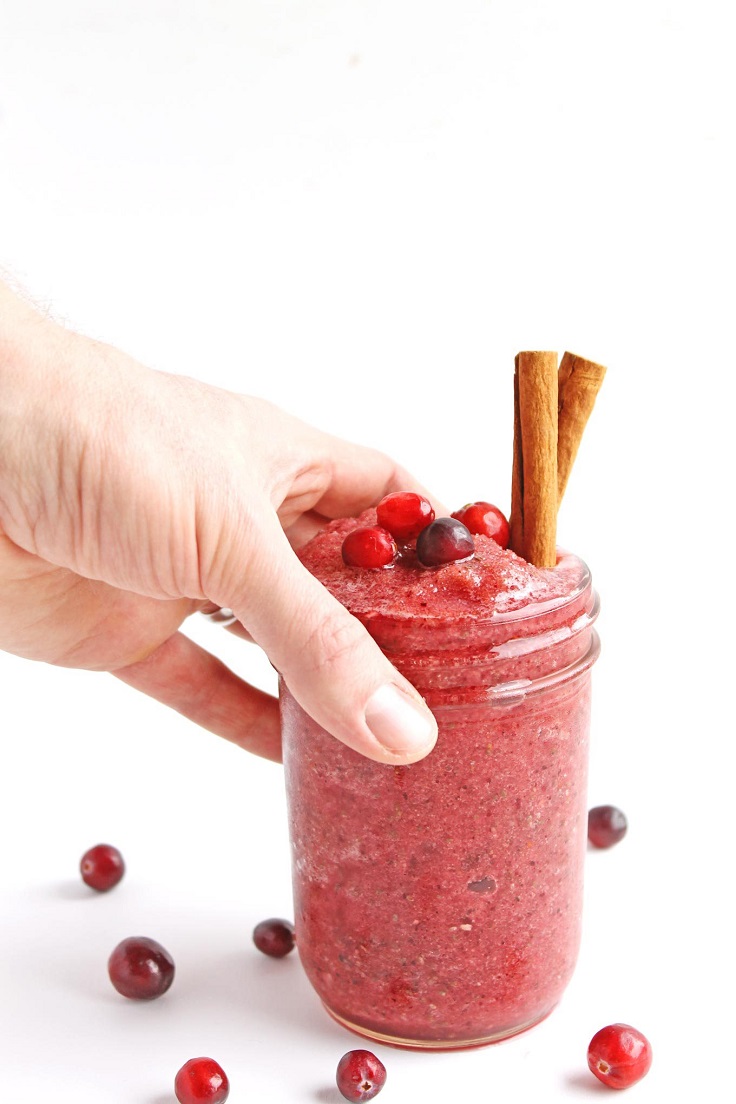 This smoothie is ready in just 5 minutes, and it's refreshing that you will want every morning to start with it. Pomegranate fan or not, the smoothie will absolutely give you the energy you need for the day! To prepare this smoothie, you need pomegranate juice, fresh cranberries, orange, chia seeds, cinnamon, and ice cubes.
8. Honeydew Detox Smoothie
via greenblender.com
You won't meet the honeydew melon often in smoothie melons, but it's definitely worth the try. It will be both tasty and healthy for you because honeydew is a rich potassium source and hydrates our body. To prepare this smoothie, you will also need swiss chard, cucumber, stemmed springs dill, lemon juice, dates, and water. One glass of the honeydew melon smoothie has just 74 calories!
9. Tropical Detox Smoothie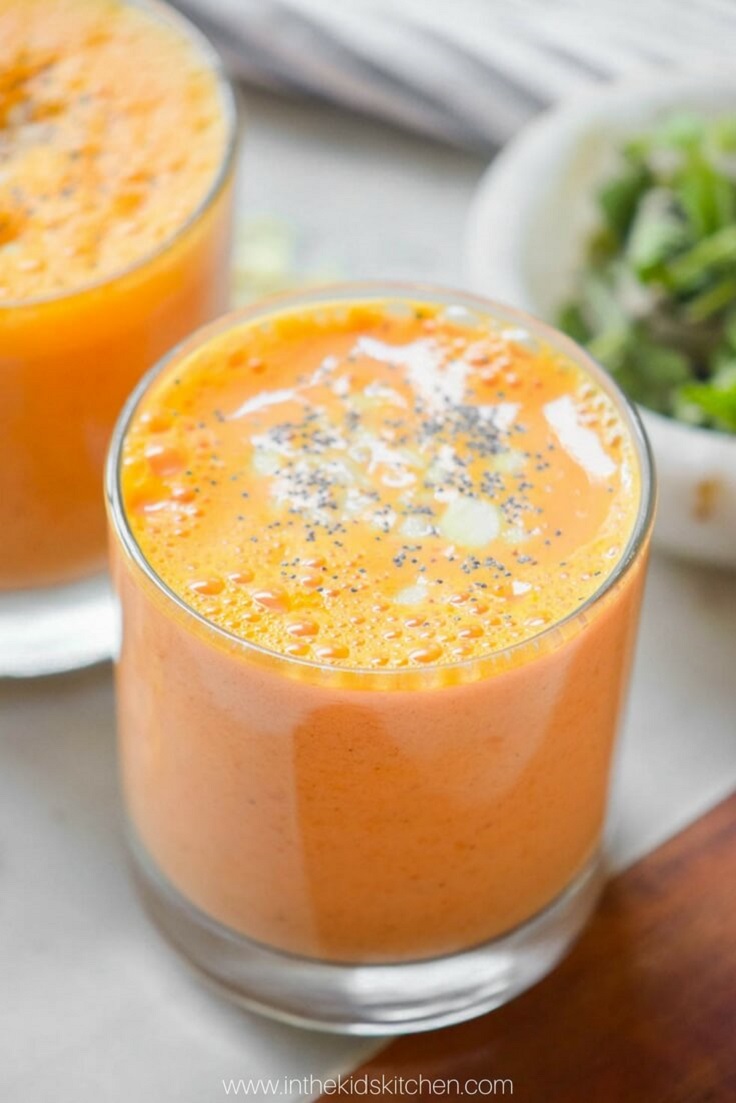 If you're craving something more tropical, then you just found your new favorite smoothie. This one is so refreshing, and unlike many of the smoothies on the list, it doesn't contain green ingredients such as kale or spinach. To prepare this tropical detox smoothie, you need peaches, banana, orange juice, almond milk, chia seeds, turmeric, and chopped almonds.
10. Three-Ingredient Detox Smoothie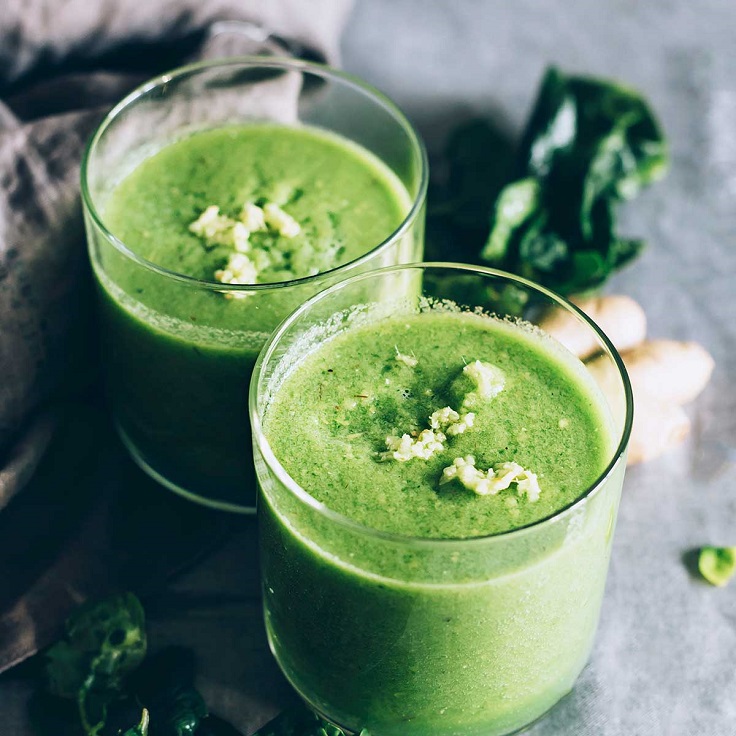 via detoxdiy.com
And last, we have another classic green smoothie to share. The green smoothies are indeed super healthy, and that's because of the ingredients it usually contains. In this case, those are spinach, green apple, and purified water or vegan milk by your choice. All you need to do is to blend the ingredients and then enjoy your smoothie!