What to wear? It is every woman's question when preparing for night out. Dressing up perfectly without over doing or under doing it is a difficult challenge as different kind of dinner parties need different types of outfits. There is nothing worse than feeling self-conscious with your outfit all night. Whether you are going for a dinner date or you have been dating for years it is very important to look awesome while feeling super comfortable. So, the key is to find something that is both stylish and appropriate. To give you some new inspiration, we rounded up 10 fabulous dinner outfits for different occasions. Keep scrolling!
1. Casual Dinner Outfits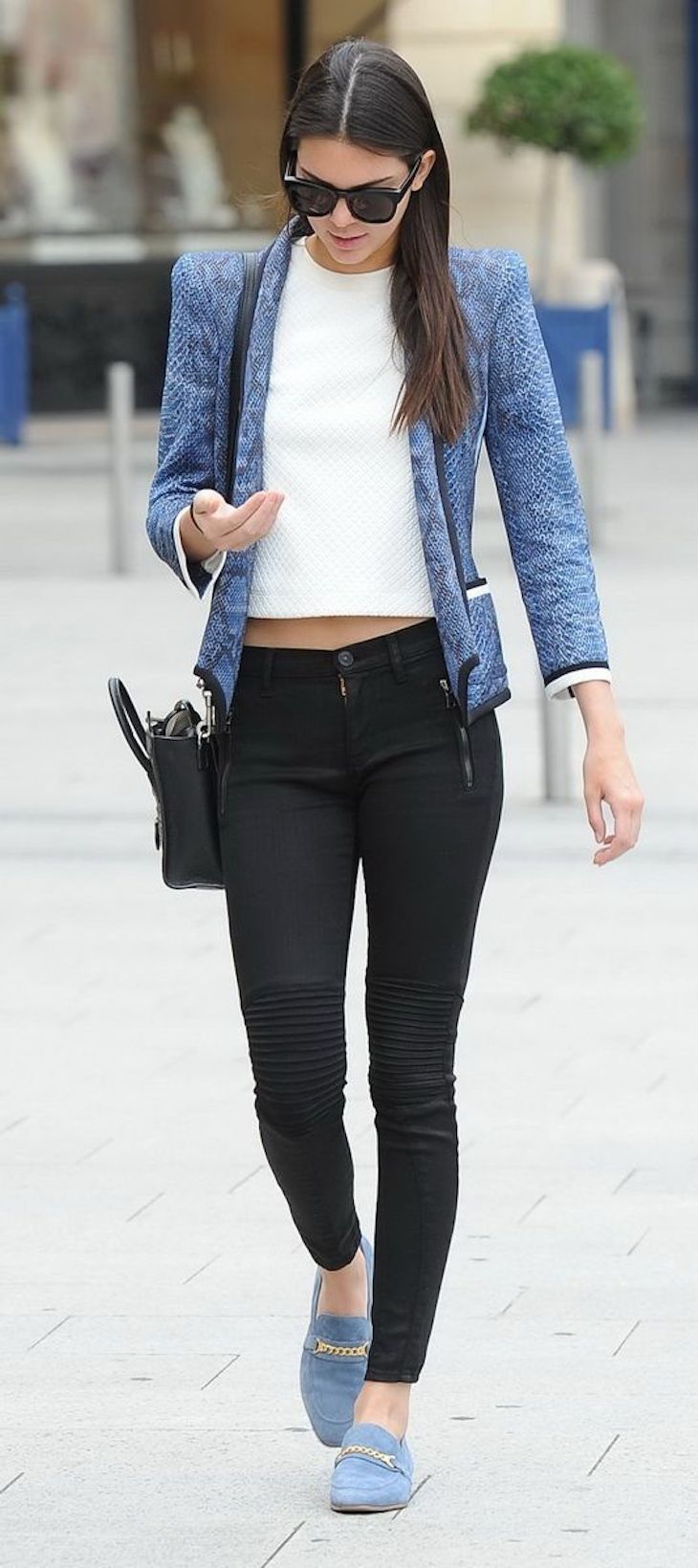 via styleestate.com
Kendall Jenner shows that your favorite black skinnies can be dinner-friendly when paired with white tee and blazer. She added a casual element to her look with nice blue shoes for a dinner in town. You can stay in comfortable shoes you can walk in or dance in. You never know where you will end up afterwards.
2. Chic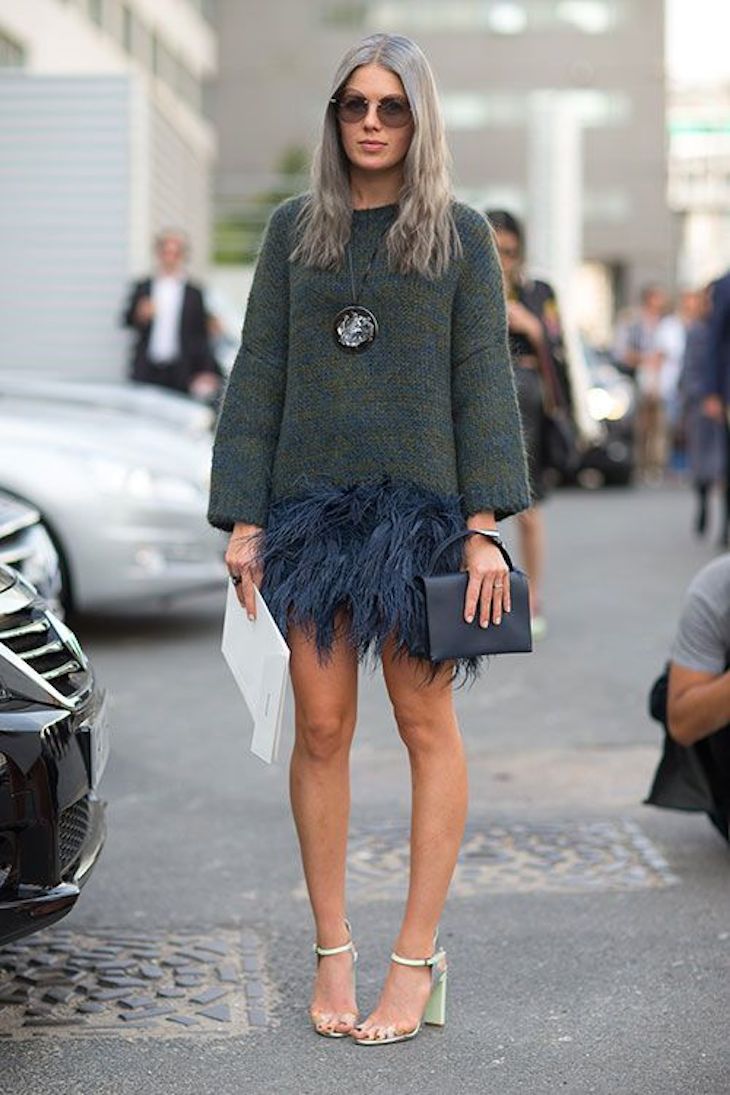 To show off your fabulous legs, choose a chic mini dress and add some stylish shoes for a look that would fit anywhere. Don't forget the oversized jewelry for an avant-garde look. The party absolutely starts here! Ready for a dinner with your girl-friends?
3. Sexy
As Rosie Huntington-Whiteley proves here, with little black dress you can never go wrong. A simple black dress is ideal way to show off some sex-appeal. And if you want your legs to be the center of attention, choose some sky-high heels. The British beauty accessorized her look here with a simple neckless and few elegant bracelets. Boom!
4. Jeans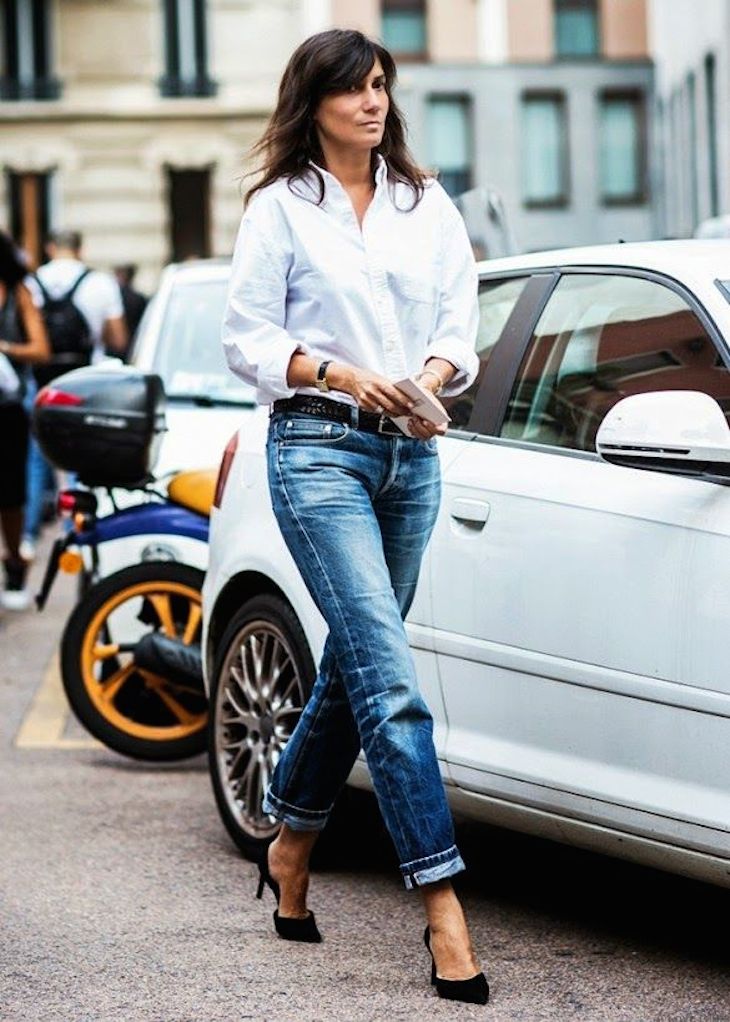 via i-love-fashion-and-boys.blogspot.it
Believe it or not, even jeans can look classy. All you need to make your favorite jeans look glam and ready for a dinner party with your friends is a pair of major heels and a classic white shirt. Fitted jeans and killer heels can be your new dinner-party look.
5. Fancy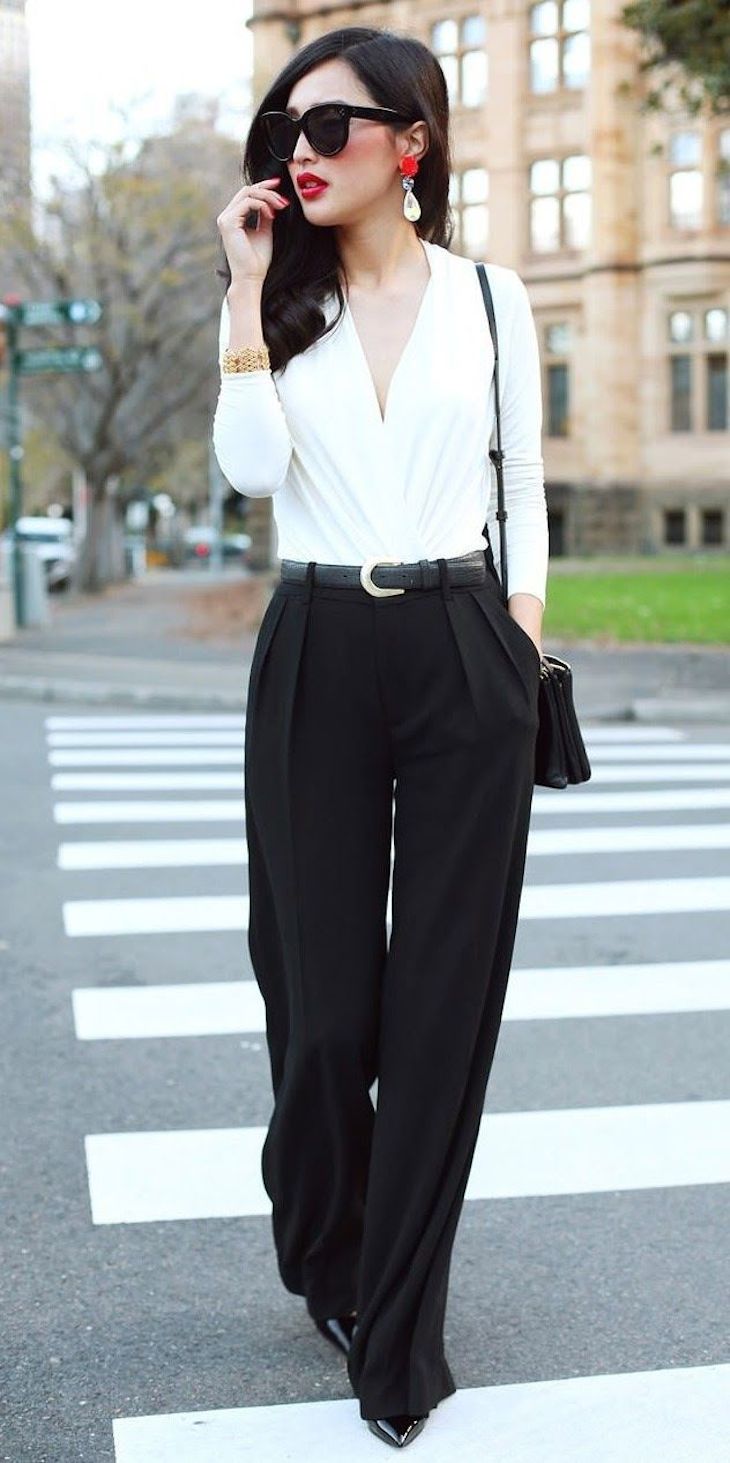 via glamradar.com
If you normally dress fancy, don't hide that from your friend and your guy! Daring to wear something unique lets your personality shine! A silky blouse paired with elegant black pants will give you a fancy and sophisticated look. Just keep the focus on your jewelry. The bigger, the better!
6. Romantic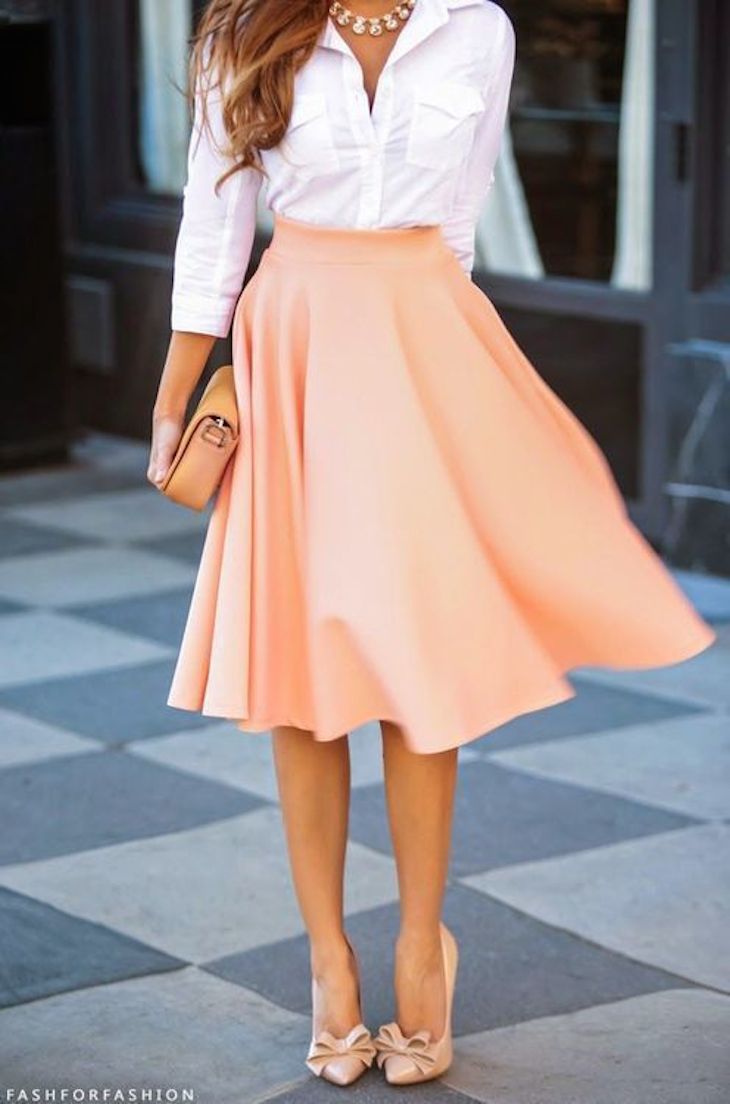 via lolobu.com
Feeling sexy but still gibing away your lady and romantic side, pastel and bright colors are the ones you should go for. Never hide too much, but hide enough to be both elegant and attractive. White button down shirt and a pastel skirt is never a miss!
7. Business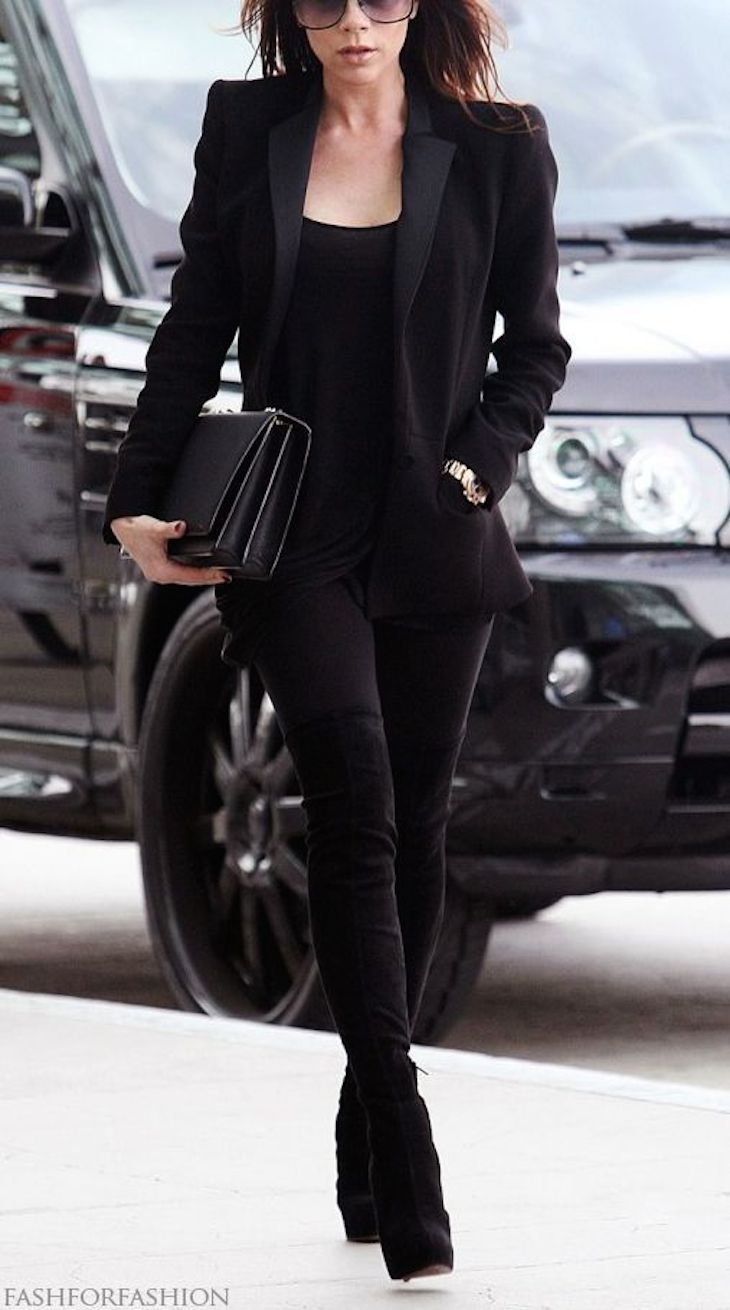 via work-outfits.com
When you are dressing for a work dinner, never wear something provocative. For business dinner, office wear is absolutely appropriate. As Victoria Beckham proves here, wearing a nice black blazer paired with classic black pants and bag will give you a serious look. So, keep it professional but in line with the event.
8. Elegant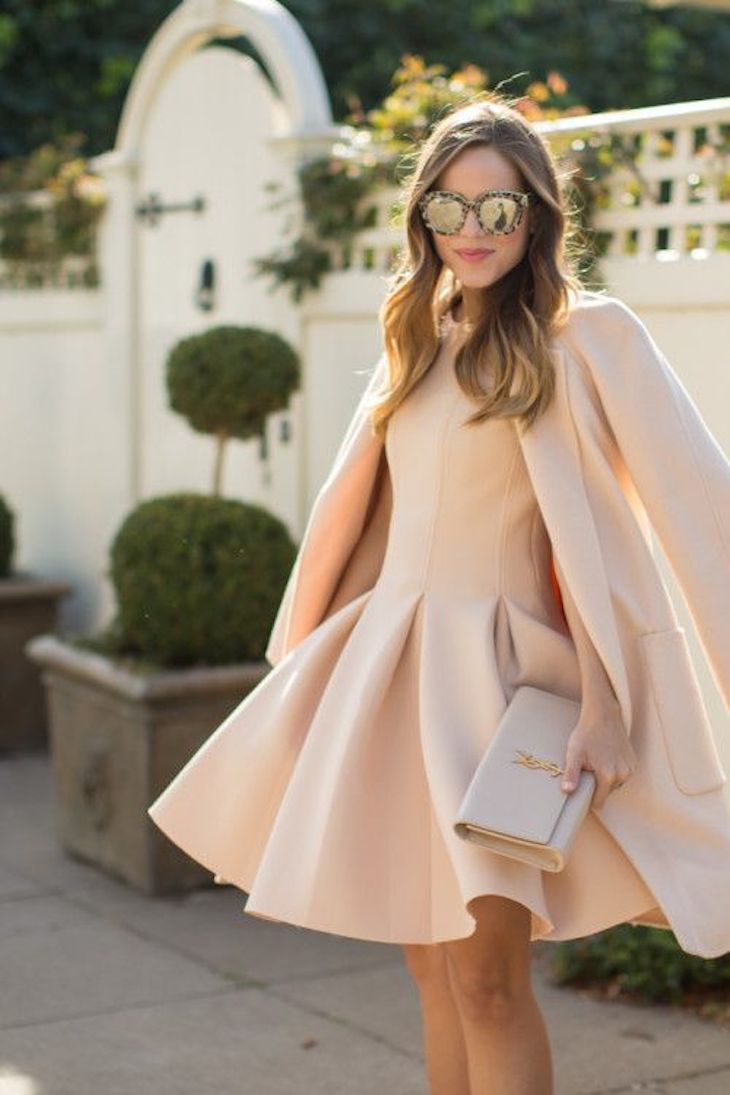 via galmeetsglam.com
Wearing a classic-styled dress in a neutral and nude colors with small, elegant accessories will always work. Always make sure your clothes are ironed and your shoes super clean! Think positive and always stand up straight. With all these, elegance is guaranteed!
9. Little White Dress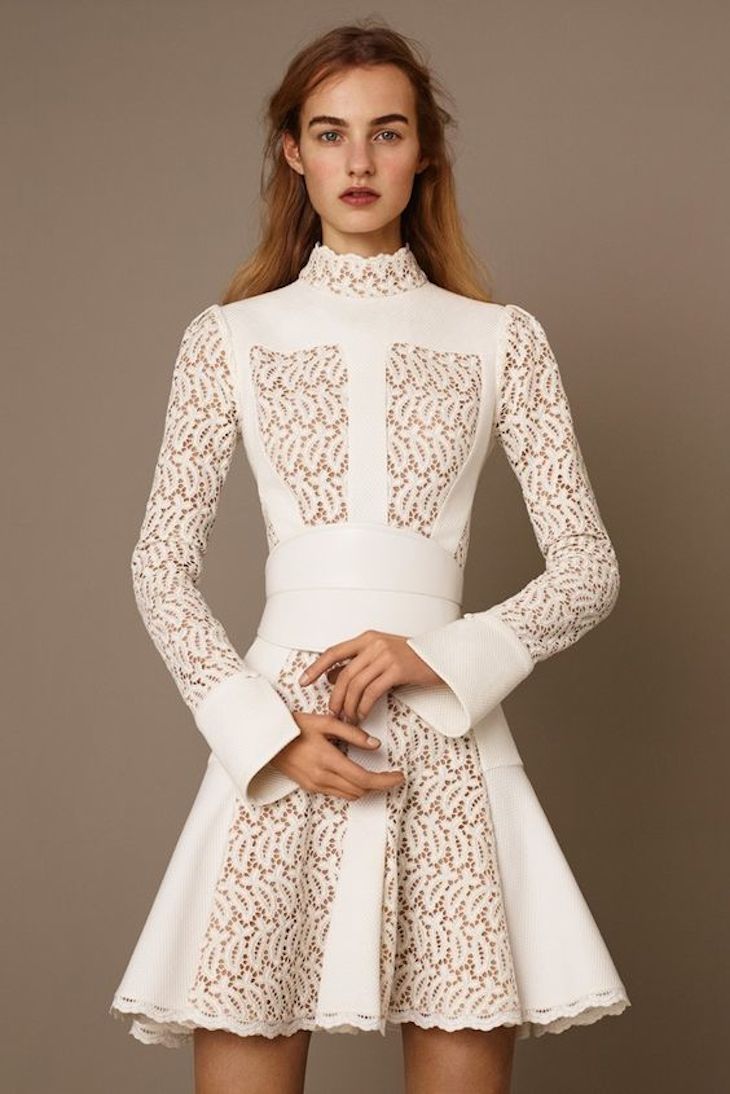 via wwd.com
The greatest way to show off your killer tan?  A little white dress!  Putting on a LWD for a dinner party has lasting impact. Sky-High heels are the perfect finish to a white mini-dress, whether they are white, colored or black, you can never go wrong. Follow this style and choose simple jewelry for an ultra-femme look.
10. Classy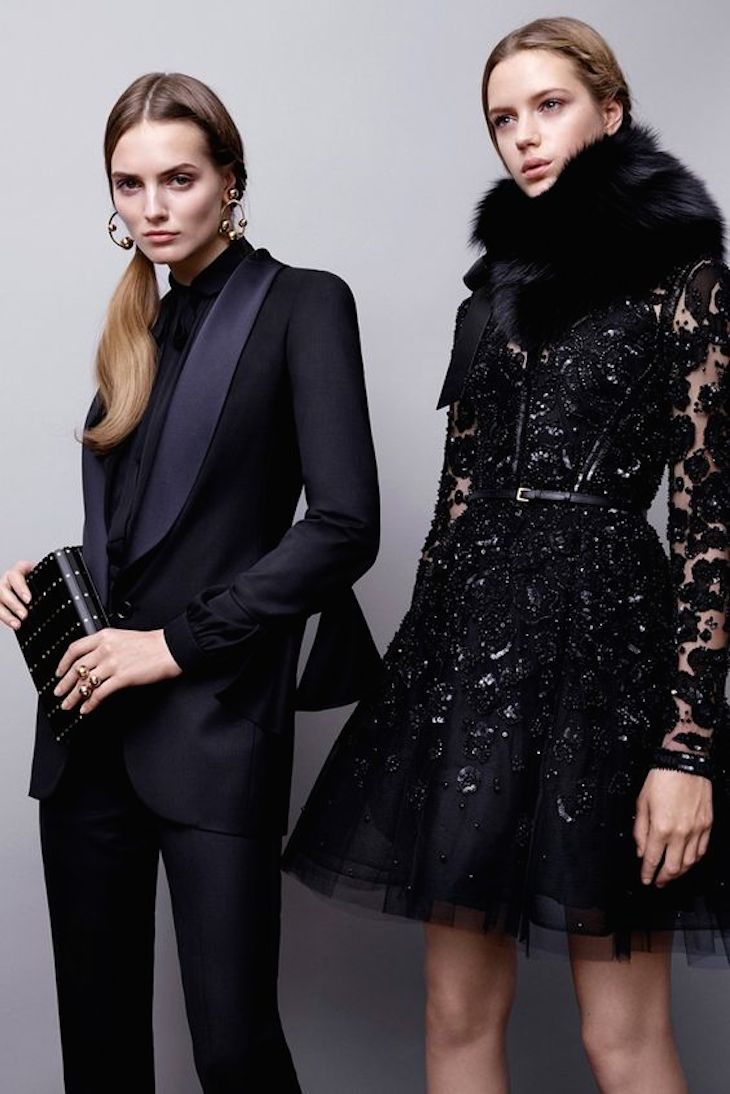 via wwd.com for our TOP 10 Dinner Outfits collection
All black everything! If you have some posh dinner party coming up, then take some inspiration from the photo above. Wearing all black is not just a gothic look, but classy and sophisticated look that anyone can pull off. Whether a lace and sparkly dress or just an elegant blazer combined with oversized jewelry, you will have a stylish, interesting and classy look. It is recommended to wear heels with both outfits!