It's always a good idea to spice up the chicken with some sauce. There are plenty of dipping sauces for chicken that you can make at home. The chicken dipping sauces aren't just perfect for a regular lunch or dinner; they can be a great choice when it comes to movie night or when hanging out with friends.
They don't take much time, plus all of them are easy, cheap and very delicious! Check out the list below and choose your favorite; prepare them along with some crispy chicken and try it out with your beloved ones.
1. Peanut Satay Chicken Dipping Sauce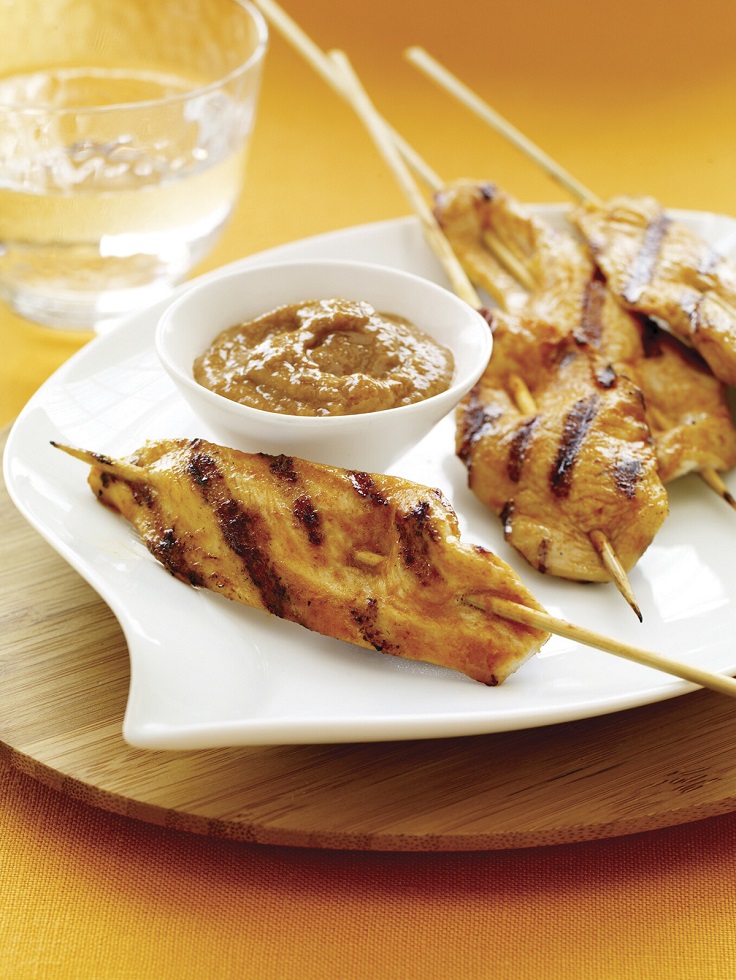 via reciperoundtable.net
The sauce is a mixture of flavors, and to prepare it; you need to stir onion for few minutes on medium heat until it gets soft and golden. Add chili and garlic, cook for a minute and remove from heat. The next thing to add is the peanut butter; combine it with the mixture and again place it on heat, this time over low. Add water, lemon juice, vinegar and sugar, and cook until the sauce thickens.
2. Avocado Tzatziki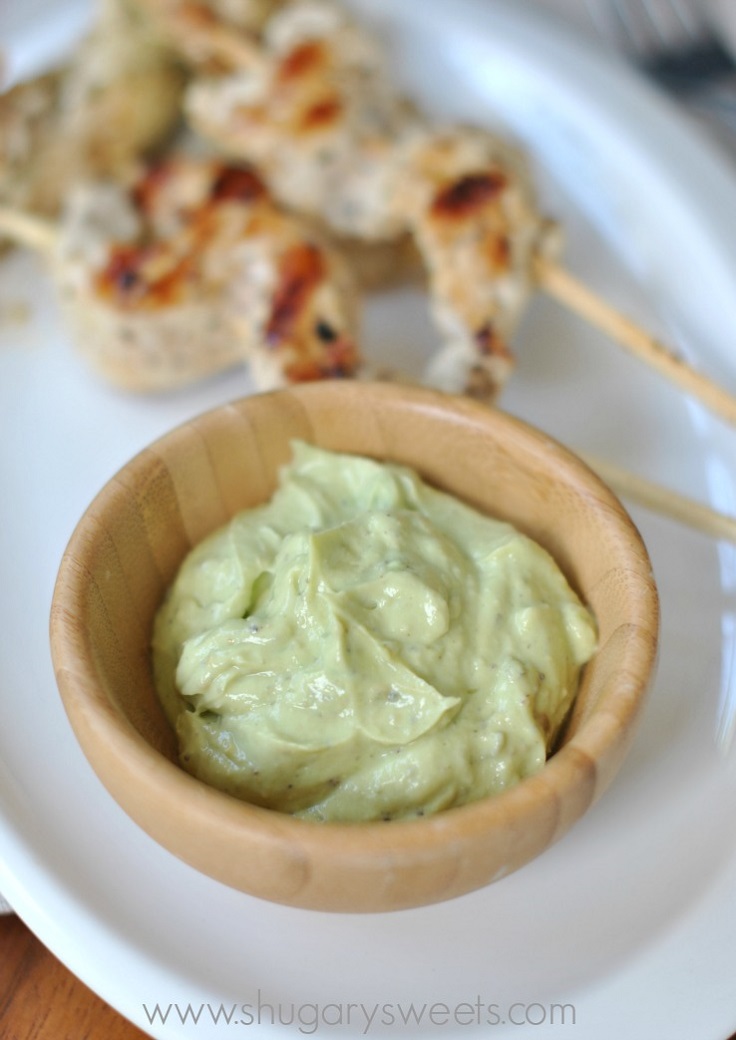 The Greek kitchen really has delicious food to offer, and those of you who tried it know that the tzatziki isn't that wanted for nothing. So, next time when you have chicken for lunch or dinner, try a sauce that includes this Greek salad, but in a combination with avocado. In a blender or food processor, mix avocado, Greek yogurt, and lemon juice and blend until smooth. The rest is adding spices by your choices, such as fresh ground pepper and Greek seasoning mix.
3. Sesame Orange Chicken Dipping Sauce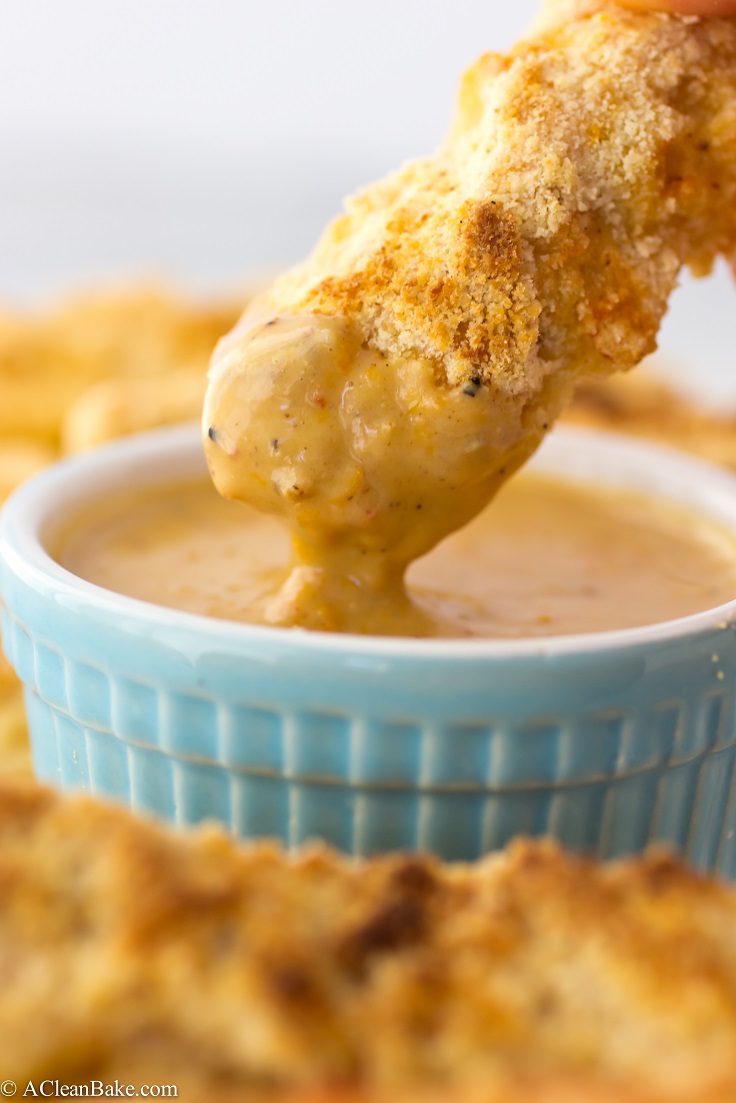 via acleanbake.com
For the Sesame Orange dipping sauce, you need mandarin juice and zest, tahini and soy sauce, maple syrup, garlic and chili powder, coarse salt and coarse black pepper, red chili flakes. Stir all ingredients together until you get the consistency of a sauce you want. If the tahini makes the sauce too thick, add few drops of water to thin it out.
4. Buffalo Chicken Dip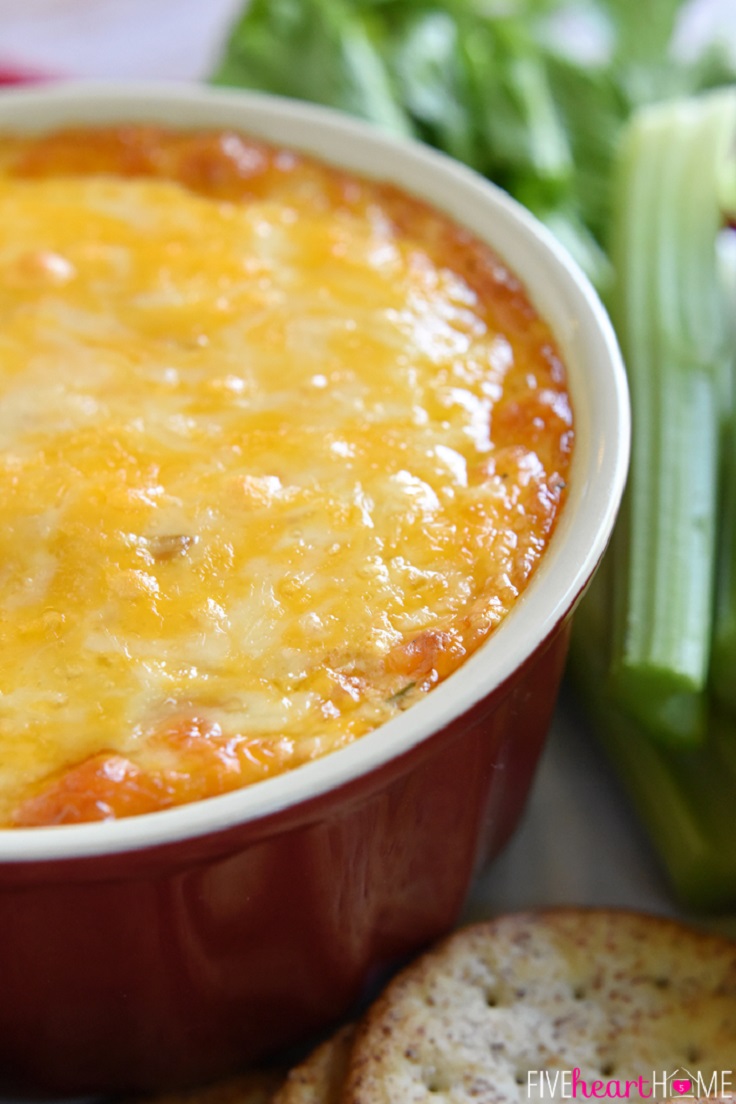 If you were looking for a sauce that's warm, creamy, and cheese – this is the one. In a large bowl, beat cream cheese until smooth, and then add Buffalo wing sauce, blue cheese dressing, diced chicken, shredded cheese, and blue cheese crumbles. Bake it for 20 – 25 minutes until the cheese gets bubbly. It's best to serve it warm with the desired dippers, such as tortilla chips or baguette slices.
5. Honey Mustard Dipping Sauce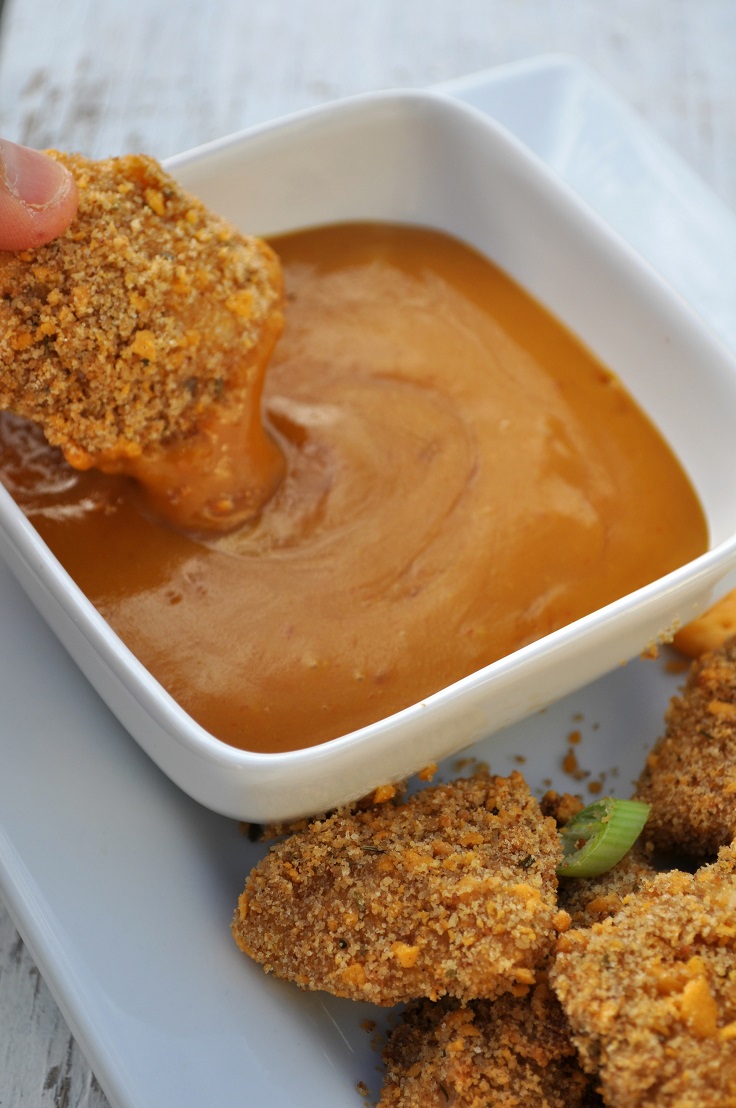 Most of you who love combining chicken with sauces have surely tried this one out. Many restaurants have it on their menu, but you can always prepare it at home. It's really simple to prepare it and you do it by just mixing three ingredients: mustard, ketchup and honey. That's it! You can serve it right away with some warm chicken nuggets.
6. Homemade Barbecue Sauce

This delicious sauce is done in about 10 minutes. Thanks to mixing more spices and seasonings, you can easily taste different flavors within the sauce. To prepare it, combine all ingredients in a medium-sized pot without water and a corn starch mixture. Boil it until the sugar has dissolved, and this should take you about 5 minutes. You can serve it immediately or cover it and keep it in the fridge.
7. Horseradish Dipping Sauce
via rantsfrommycrazykitchen.com
In a hurry? We hear you. Preparing this sauce will only take you 5 minutes and you just need plain Greek yogurt, prepared red beet horseradish, bacon salt and lemon zest. Combine, and you got yourself a sauce ready to serve! The good thing about the sauce is that you cannot combine it with chicken, but with shrimp as well.
8. Crockpot Honey Sriracha Chicken Dip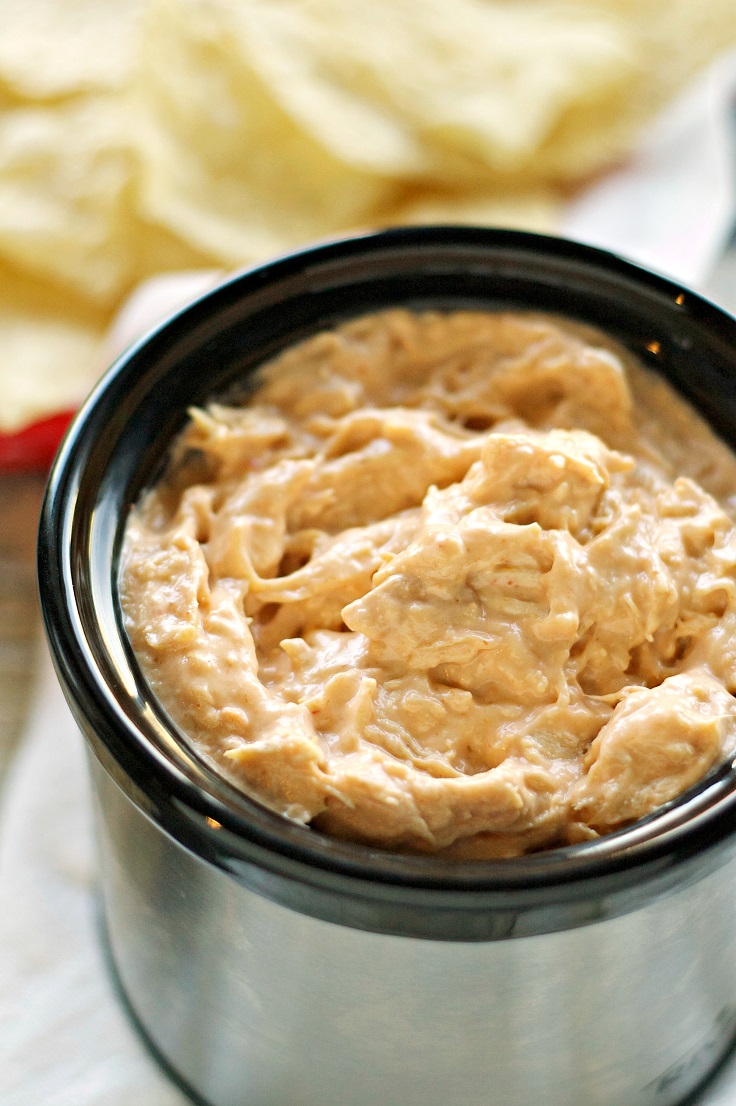 Put the chicken in a slow cooker, and in the meantime, whisk broth, Sriracha, honey, and optional hot sauce. Pour the mixture over the chicken, cover and cook on high for 2 – 3 hours or on low for 4 – 6. Shred fully cooked chicken and add softened cream cheese and cheese. Stir until smooth and then return in the oven on high heat for additional 20 – 30 minutes. Serve it with desired dippers.
9. Mango Dipping Sauce
via playingwithmyfewd.com
Time for something a little bit different – a mango sauce! You need mango, honey, lime juice, apple cider vinegar, chopped red onion, and chopped garlic. Mix the ingredients, and your chicken sauce is ready. Serve it right away with your favorite chicken recipe and enjoy.
10. Almond Butter Dipping Sauce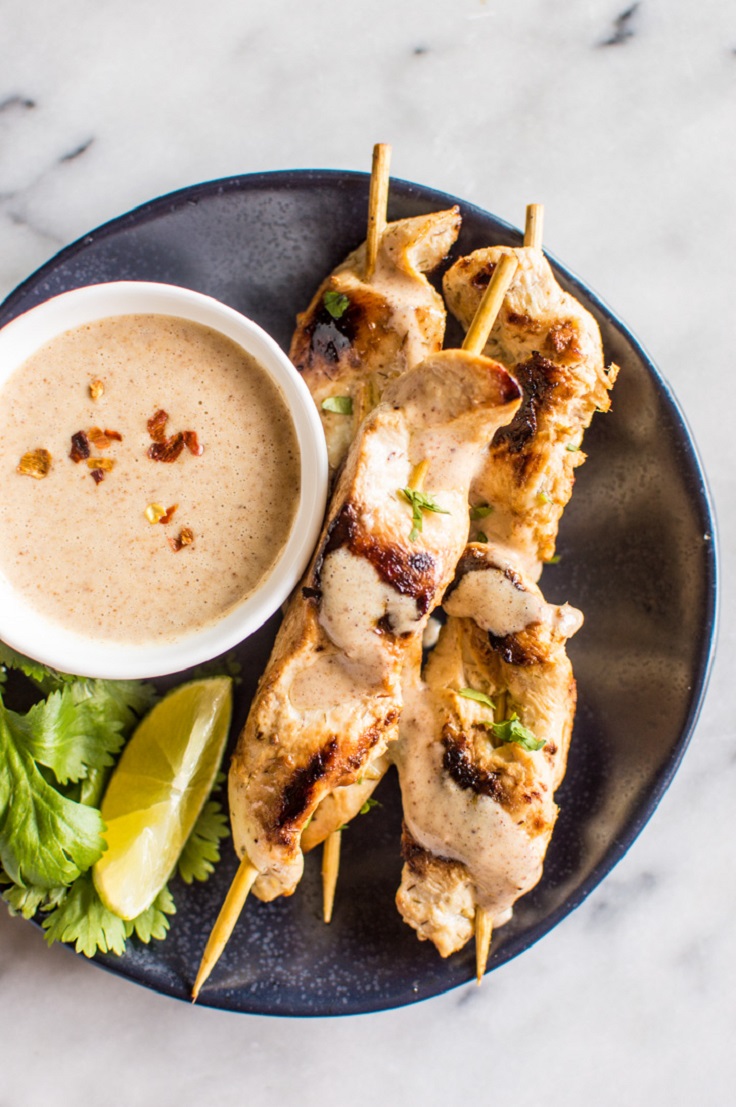 Lemongrass chicken satay is definitely something that you should try in combination with almond butter dipping sauce. It's easy to make because you only need to mix all the ingredients in a blender. You can top it with red pepper flakes if you prefer. The sauce will get thick if you refrigerate it, so before you serve it, leave it a room temperature or dip the container in a bowl of warm water for 5 minutes.