Amigurumi literary means knitted or crocheted stuffed dolls. This Japanese art of crocheting or knitting has become immensely famous in the past few years. The main characteristic and largest appeal of amigurumi is the enormous cuteness of the dolls. With their big heads, small bodies and large arms and legs, these dolls are irresistible. You can not look at a typical amirugumi doll and not fall in love with it.
These dolls can be considered as toys, but due to their small size, many people collect them for purely decorative reasons, making them an excellent gift for all ages. If you know how to knit or crochet, let one of these darling top 10 amigurumi toys be your next project.
Fluffy Cat Princess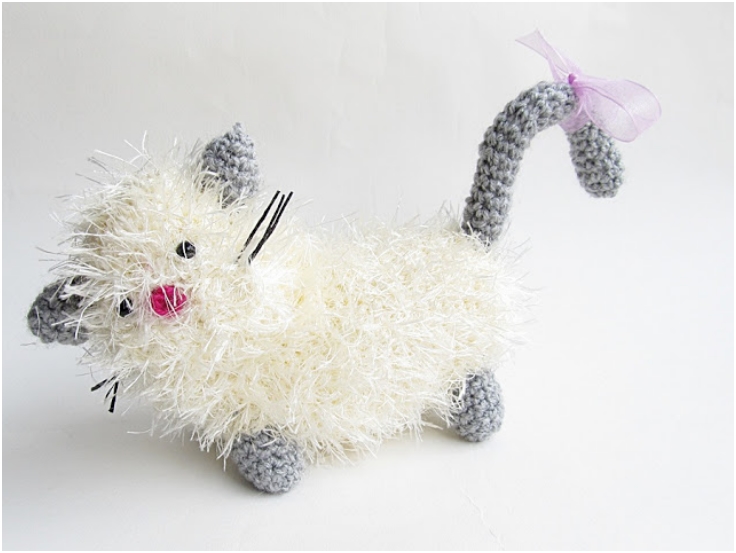 Starting with something that is already cute, the fluffy yarn used for this doll gives an additional cuddliness to the little kitty and the ribbon on the tail is a nice soft detail.
Baby Octopus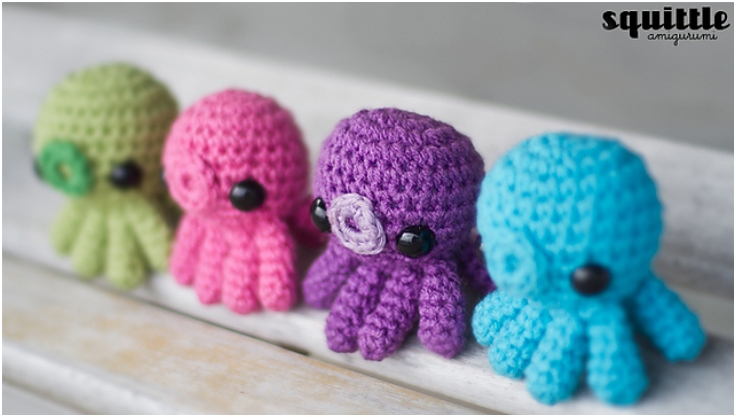 via adorablykawaii.blogspot.com
Who knew that octopuses can be so cute? With the little O for a mouth, they look ready to give you a kiss.
Moo Moo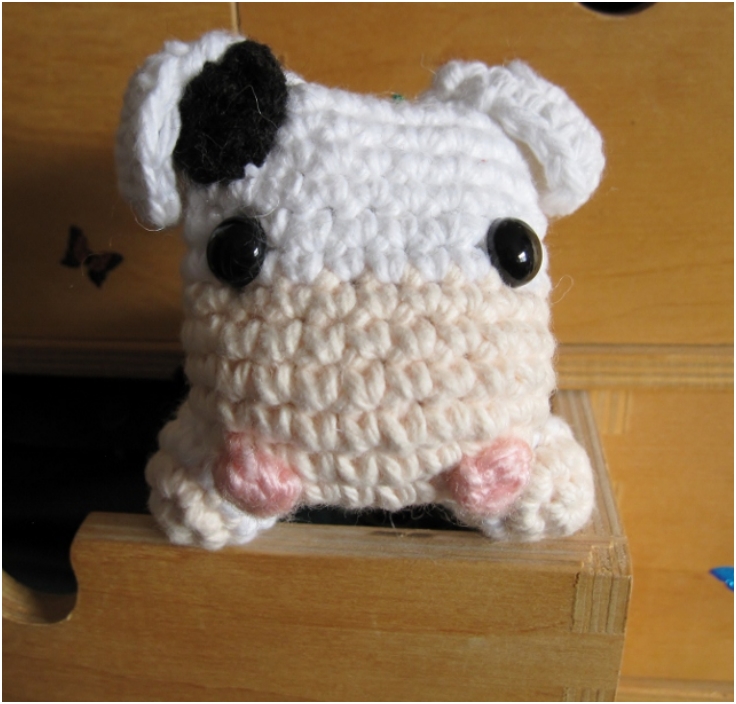 via randomassortment.blogspot.ca
Make your kids more excited about visiting the countryside and all the barnyard animals by making them this adorable little Moo-Moo cow.
Miku The Panda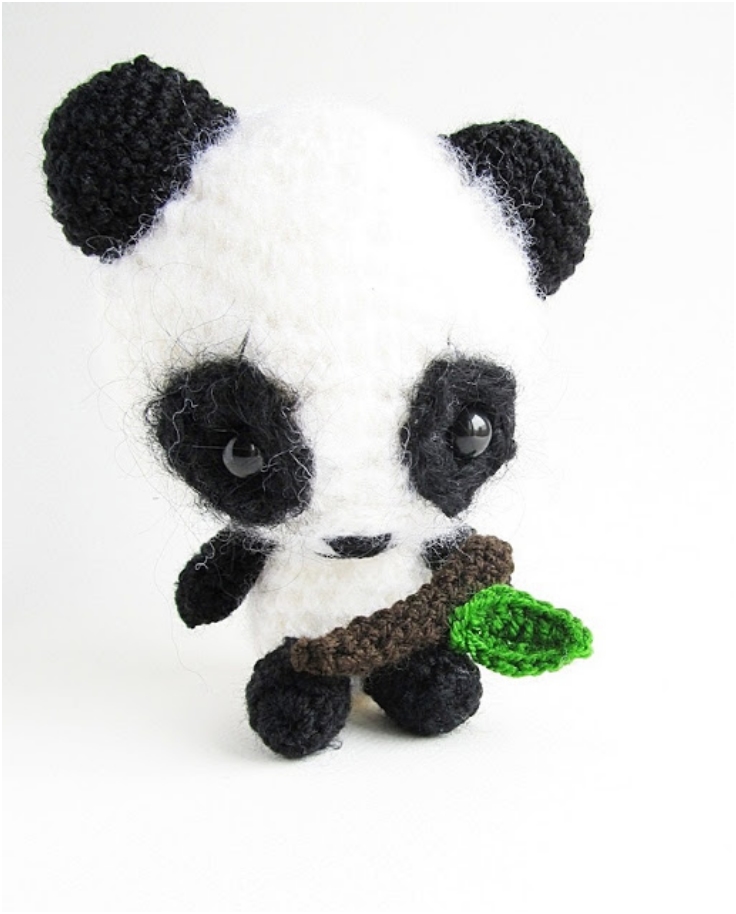 There are so few pandas left in the world, so here is a cute way to appreciate the panda and even raise public awareness. Let Miku be your next gift for all your friends.
Minion Pattern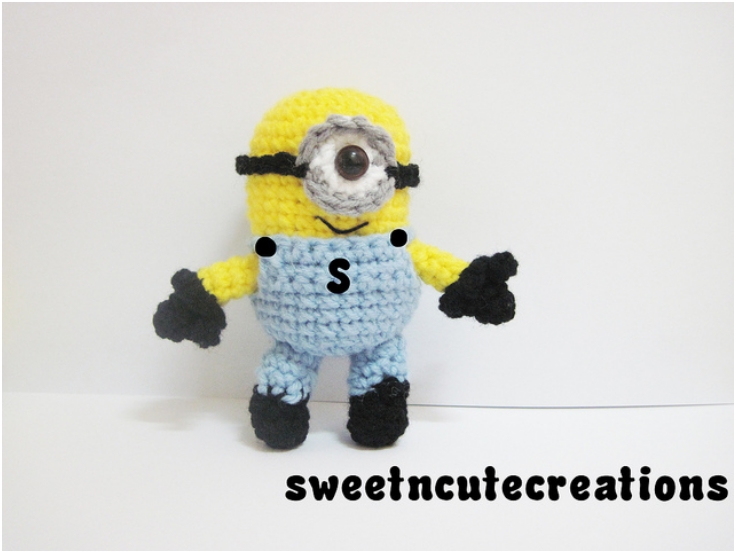 via sweetncutecreations.tumblr.com
"Despicable me" is one of the best digital animations in recent years and the sequel was another box-office hit. so, the minion fever is not a surprise. Make this amigurumi for all the minion fans you know.
Owl Amigurumi: Mr Murasaki
via craftpassion.com
This darling little owl loves to sleep so it is a great gift for that dear friend of yours who's always sleepy, no matter how much rest he or she gets.
Totoro Pattern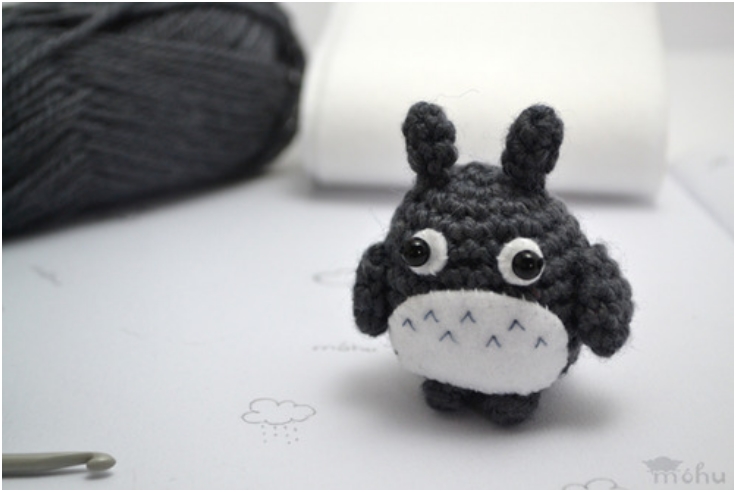 Another great animation, this one from a Japanese production, transformed into an adorable amigurumi. Another great gift for Totoro fans.
Brendan The Bunny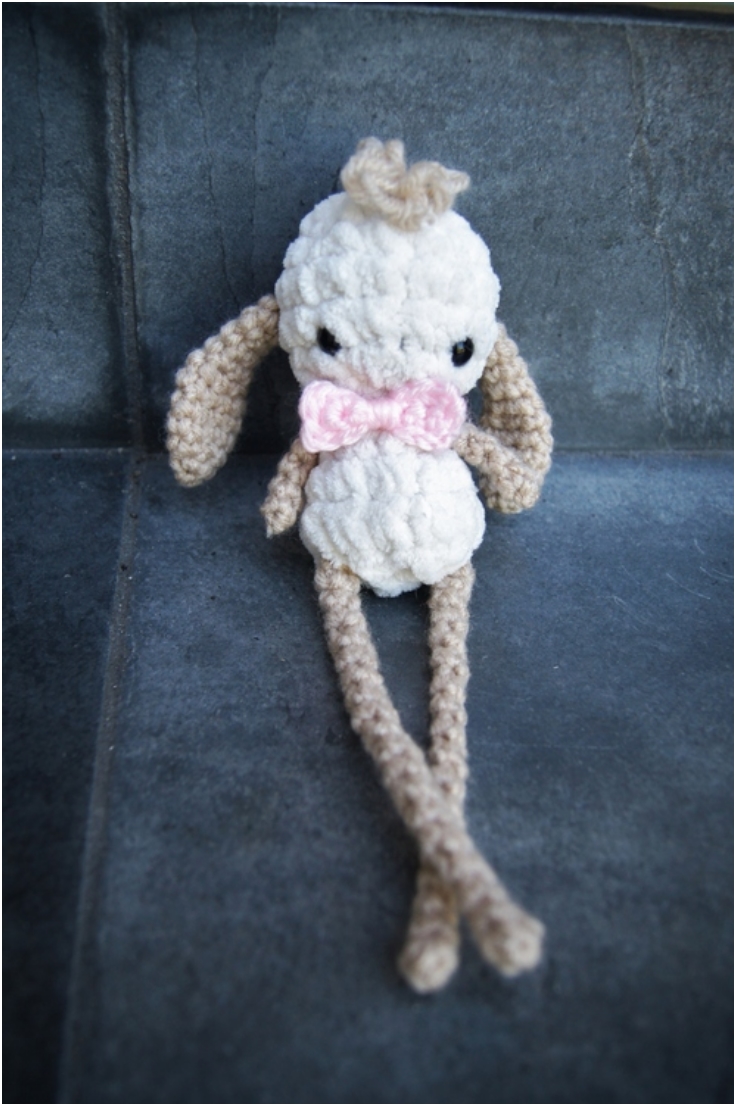 via mybackyardmonsters.tumblr.com
All bunnies are cute and cuddly, and this one is no exception. A bit different from the typical amigurumi with its long legs, the cuteness factor of this doll is still on the charts.
Hello Kitty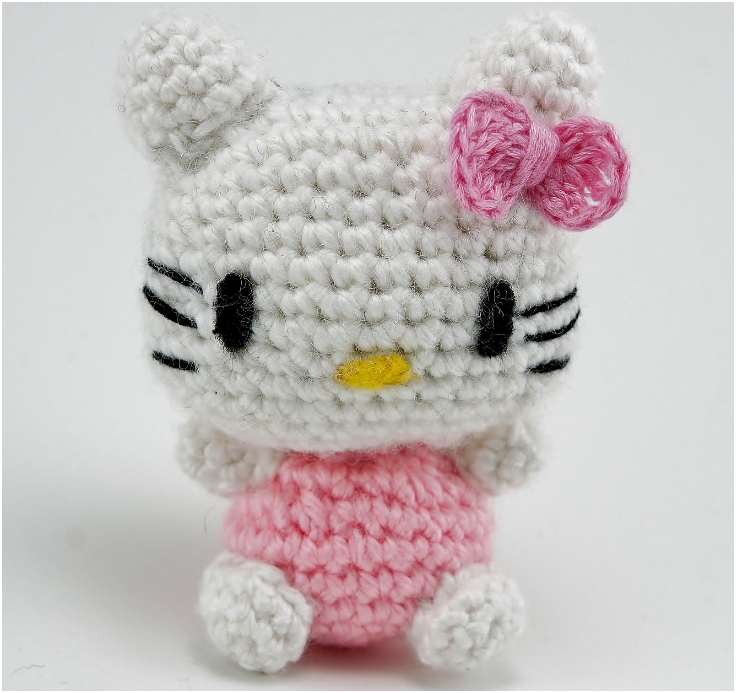 via randomassortment.blogspot.com
The brand of Hello Kitty is known worldwide and appreciated by children of all ages. So, let this amigurumi Hello Kitty be a great addition to the adorable collection.
The Fluff Bears: Coco & Mochi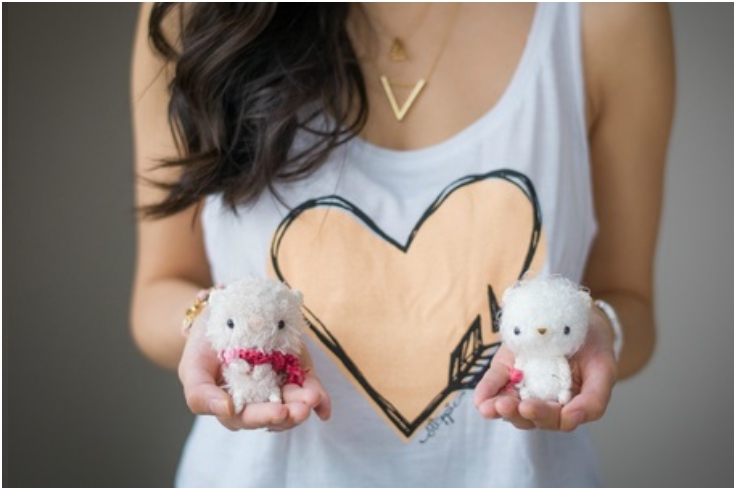 via allaboutami.com
Made from eyelash yarn, these two adorable little bears will melt your heart in a second.