For people who lead a healthy life or try to, the humble avocado is a common part of their meals. This fresh-tasting green fruit has been eaten and used for centuries for its miraculous health and beauty benefits. Containing over 25 essential nutrients, including vitamins (A, B, C, E, and K) and minerals such as copper, potassium, iron, magnesium, and phosphorus, we can safely say that is among the top healthiest fruits on the earth. With so many healthy nutrients, vitamins and minerals, it comes as no surprise that it is said to prevent many forms of cancer when ingested, enhances eyesight, controls cholesterol levels, and aids in nutrient absorption, which helps to maintain weight.
Aside from the clear health benefits of regularly eating avocados, their content makes them a desirable ingredient in various beauty products, commercial as well as homemade ones. You can find the avocado in a wide range of beauty products, most notably for skin and hair care. The unsaturated fat contained in avocados is a great natural remedy for oily, dry, and wrinkled skin, and good treatment for scalp and hair problems.
If these titbits have convinced you to try out some all-natural avocado beauty products for your skin and hair problems, then you need to check out these 10 beauty recipes and reap the incredible advantages of avocado. You will not regret that.
Homemade Avocado Body Butter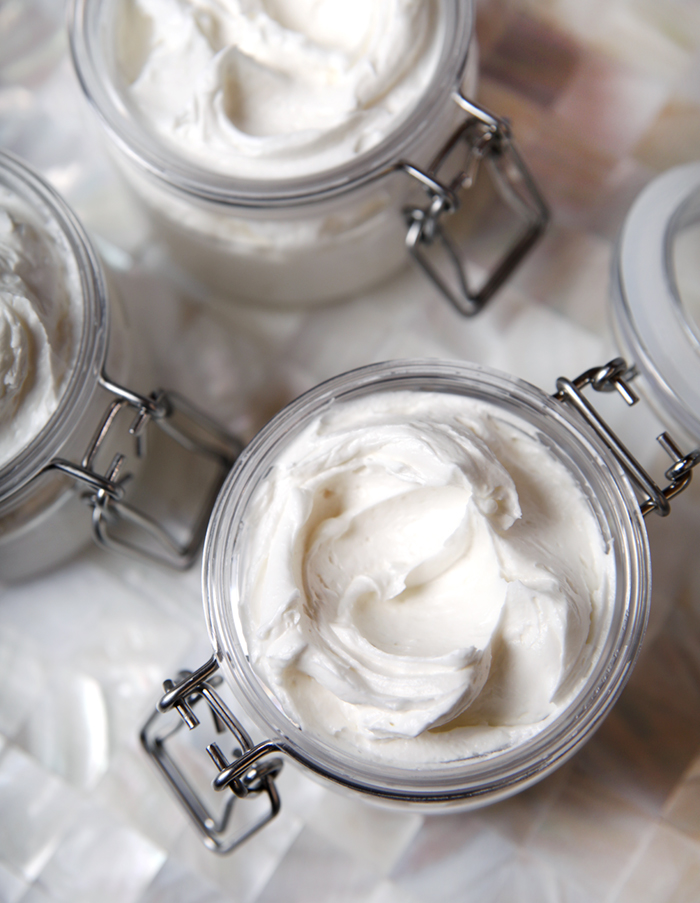 Among the most well-known benefits of avocados is that they help smoothes wrinkles and stops skin aging. It feeds the skin with much-needed antioxidants and also lightens and moisturizes it. It has excellent effects in alleviating psoriasis when combined with vitamin B12. And this smoothe avocado-base body butter will make it easier for you to cover every bit of skin that troubles you.
Homemade Avocado Hand Cream
While spreading your toast with fresh avocado, you probably haven't thought about covering your dry hands, to soothe and rejuvenate that cracked skin. The avocado oils absorbed by your skin has various benefits, such as moisturizing dry hands or serving as a natural sunblock. If you're fresh out of avocados, you can add avocado oil to your skin directly or combined with your favorite beauty products.
Creamy Under Eye Wrinkles Dark Circle Treatment With Avocado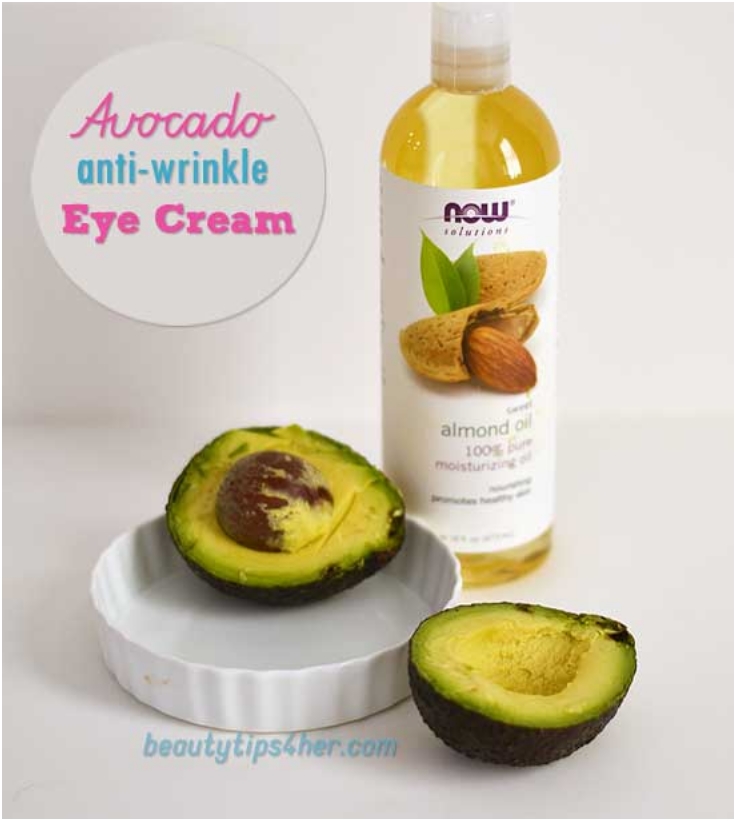 Dark circles are often caused by dry skin (and are probably exacerbated by it). Place a slice of avocado under each eye to keep the delicate area hydrated. In avocados, oleic acid (a good fat) helps to reduce inflammation, to reduce redness, and even to combat wrinkles.
Homemade Avocado Soap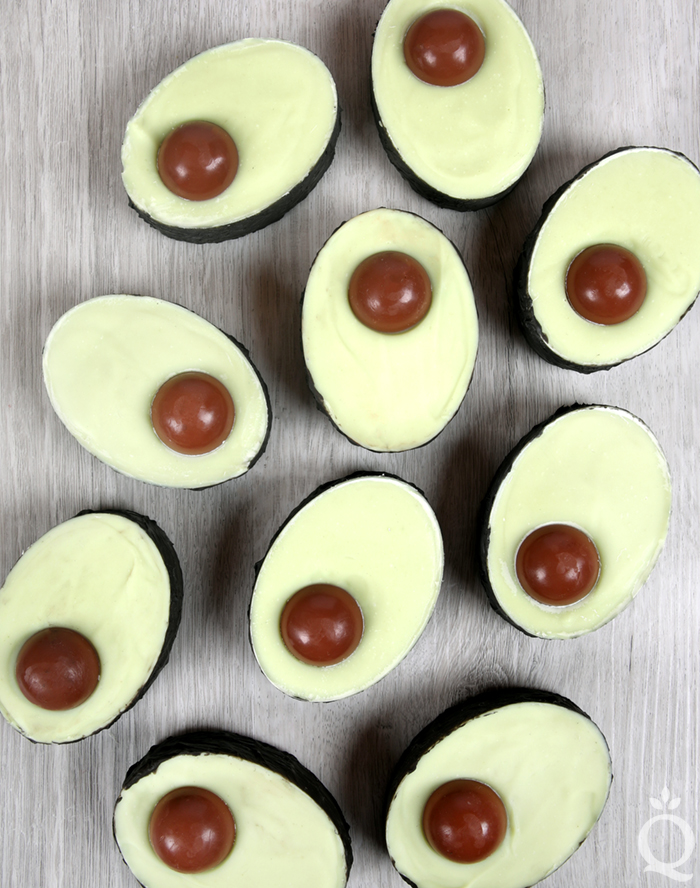 Avocado is perfect on toast, but with this moisturizing soap, it's even better. Avocado, which is high in proteins and nutrients, helps soothe and nourish dry skin. Vitamin E also soothes skin that is sensitive and can help rejuvenate damaged skin. Lather up and enjoy this natural soap bar that is gentle yet effective.
Brown Sugar Avocado Body Scrub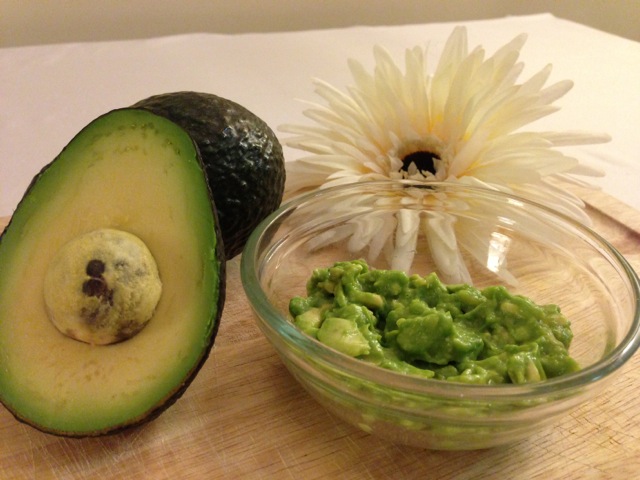 Avocado oil has the ability to penetrate deep into the skin easily and helps carry other beneficial nutrients into the skin's cells, in addition to being an excellent emollient and moisturizer. There are also significant concentrations of omega-3 fatty acids in avocado oil, the same beneficial fatty acids present in fish oil.
Homemade Avocado Banana Hair Mask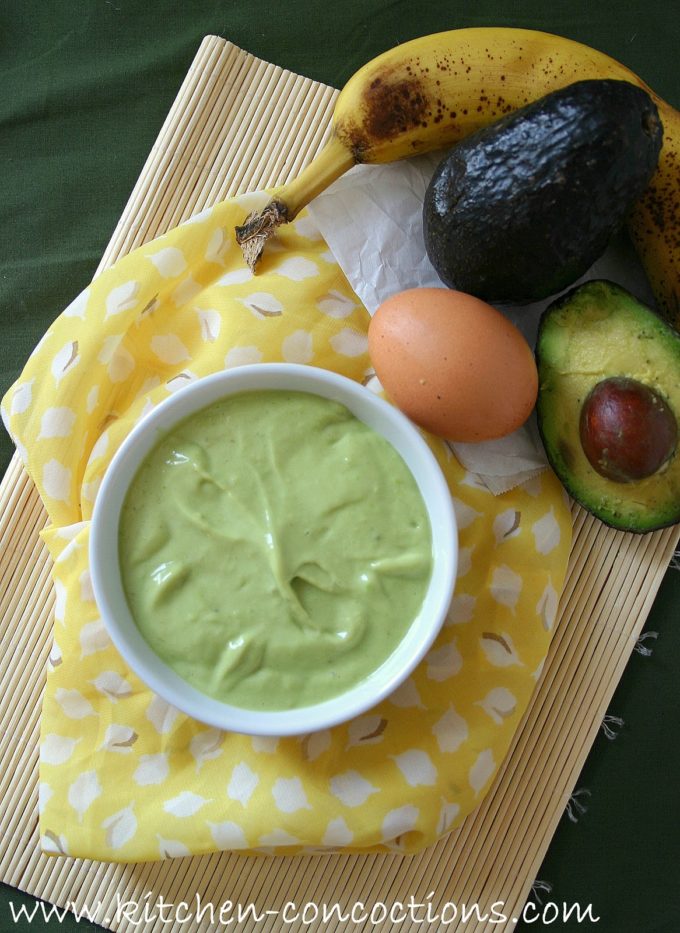 You can very well consider avocados as your natural superheroes for achieving great hair health. The fats and nutrients in the avocado help reinforce and nourish your strands, increase shine and stimulate hair growth. You can't ask for more than that.
DIY Homemade Hair Care Recipe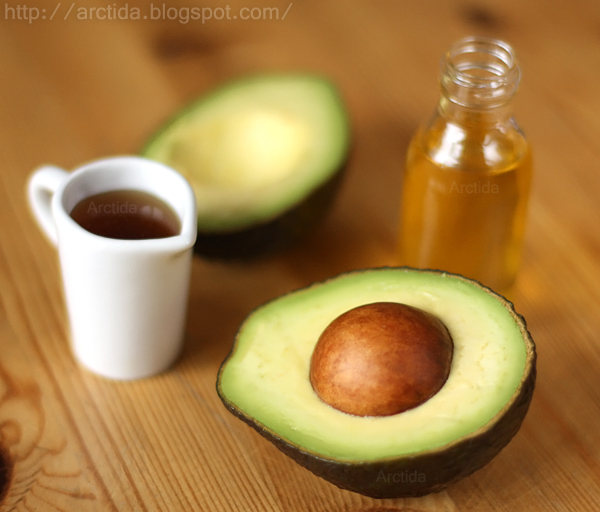 Avocado is a great source of biotin, and it can enable hair to grow more healthily by incorporating this B-complex vitamin back into the diet. Cuticle cells can be sealed by the minerals in avocado oil, including potassium and magnesium, which can make the hair appear smooth and shiny and avoid breakage.
Avocado And Carrot Face Mask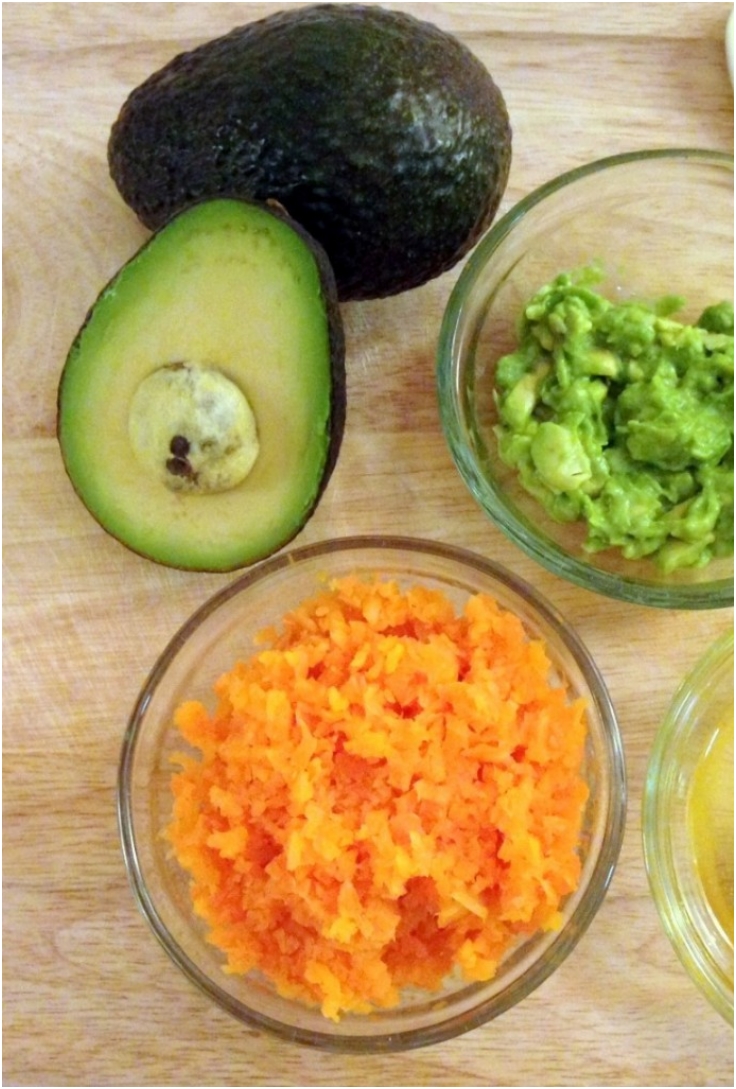 Mashed up avocado makes for a decent face mask on its own, but if you want to give it a little boost, you won't go wrong by trying out this face mask. As we mentioned, the good fatty acids, vitamins, and antioxidants found in avocados allow the skin to be moisturized and revitalized, while the antioxidants and beta-carotene found in carrots will also soften the skin, making it nice and smooth.
Avocado Moisture Mask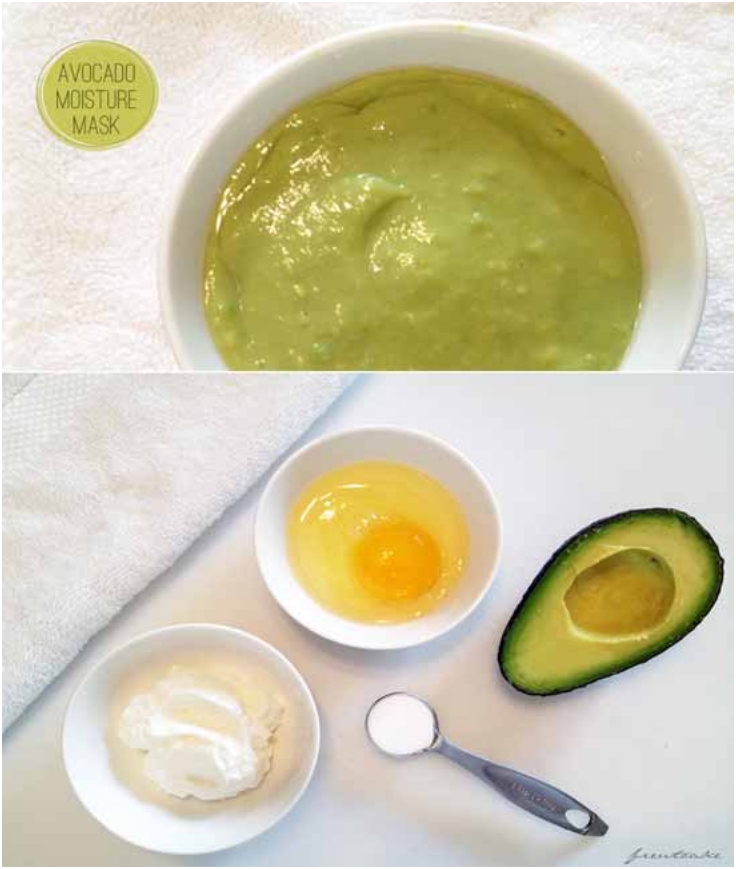 For dry, acne-prone, and mixed skin, avocado, and egg white are a natural and very powerful combo for homemade face masks. Although avocado moisturizes, nourishes, and hydrates the skin, the egg tightens pores, controls oil, and raises sagging skin.
Homemade Avocado Oatmeal Face Scrub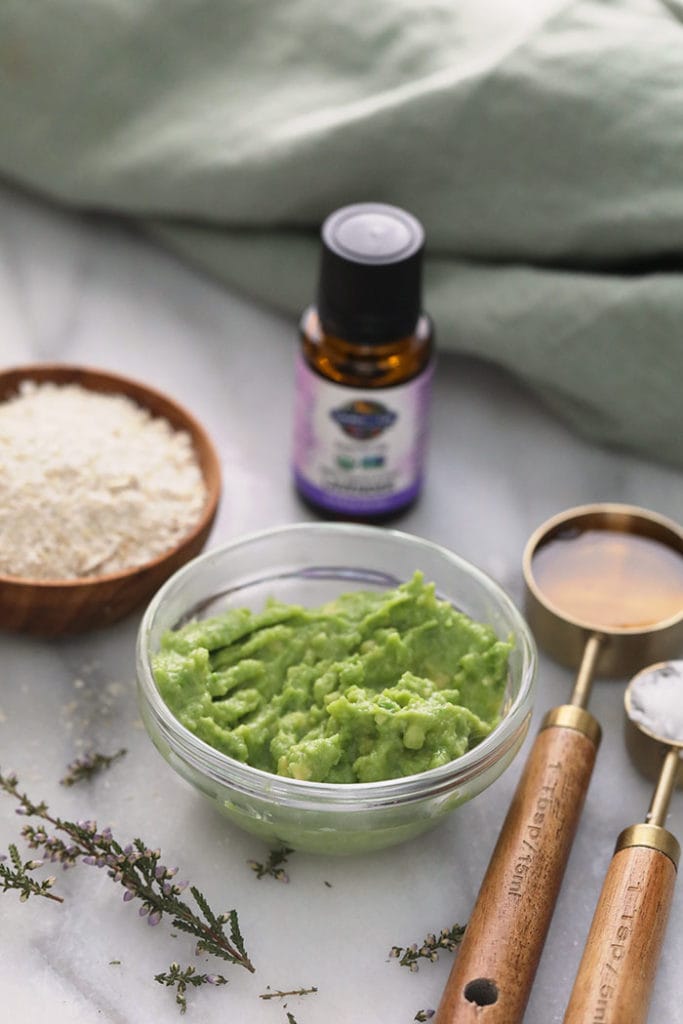 Moisturize and soothe the avocado and oatmeal, contributing to super-soft skin. You're going to get a rich, clean and durable softness that you can really sense.
That's all the avocado beauty tips we have for you for now. We hope you found this list informative and that you'll incorporate an avocado DIY beauty product for your next home-spa session. What is your favorite avocado-based beauty recipe? Leave us a message below.