Did you clean your old stuff recently? Are you bored moving your old things from closet to closet, hoping that fashion will come back or your children can wear them? While making general cleaning of the house, we are dealing with old clothes from years ago, bags, accessories which are not in trend, souvenirs and etc.
Every subject brings its own energy based on past events, thought of the man who possesses the subject, touches of other people, stories. That is why it is believed that old stuff should be thrown away or use for other purposes in order to change the energy of the subject and bring something new. Look at the top 10 ideas which can help you to transform your old bags from the closet into home décor and use them in another way!
Bike Basket
DIY Tutorial via desigransideas.blogspot.com
Replace your old bag into bike basket.You can put your new bag inside, your market groceries or even your little dog. Plus, it will save you money!
Bike Document Messenger
DIY Tutorial via etsy.com
If you ride a bike to work and you need to bring a lot of paper, this is the right tip for you. You can also put a book or put all your personal things inside!
Flowerpot
DIY Tutorial via lilis.fr
You buy yourself a new flower and you don't have a flowerpot? Check your closet and find a bag which you don't use it. Put a plastic container inside, put the soil and plant the flower!
Newspaper Holder
DIY Tutorial via notonthehighstreet.com
Your magazines are all over. You can find them in the kitchen, bathroom, near the TV or in the hall. Put your all magazines and newspapers in one place. Take your bag and find the right place for it.
Paper Desk Organizer
DIY Tutorial via iheartorganizing.blogspot.com
You can easily organize your desk with your notebooks, books, plans, scripts…And you know what? Now, you don't need drawers! Take your bag and put it under your desk!
Garage Tool Holder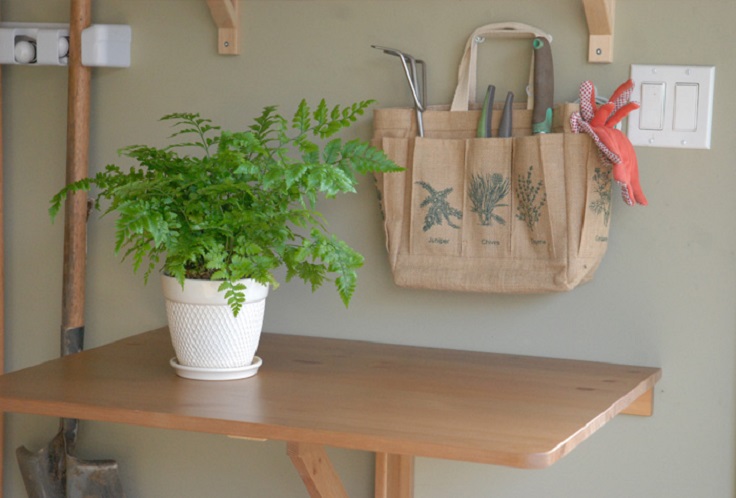 DIY Tutorial via maillardvillemanor.com
It is another creative way of using your old bag. If you don't remember where you put your tiny tools last time, you can't lose them now. Find your scissors into your new garage tool holder!
Timber Storage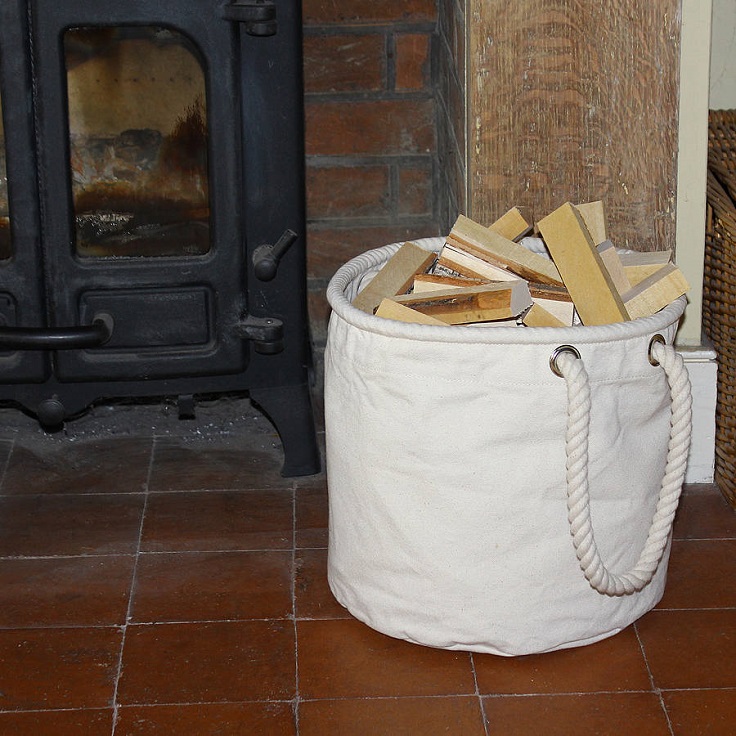 DIY Tutorial via notonthehighstreet.com
Do you have a new summer bag? Don't throw your last one! Use it as timber storage and place it near your fireplace. Light a fire, keep yourself warm, and enjoy the movie night!
Doggie Bag
DIY Tutorial via marthastewart.com
Why buying a special doggy bag, when you can make it your own?  Just cut the one side of the bag in U shape for the size of the head of your pooch and let him or her enjoy the ride!
Jeans Bag Pillow
DIY Tutorial via hubpages.com
Did you use your old jeans in order to make a jeans bag?? But you get bored wearing it! Re-use the jeans again. Cut the handles of your bag,  put a zipper and you have a jeans pillow!
Vintage Vignette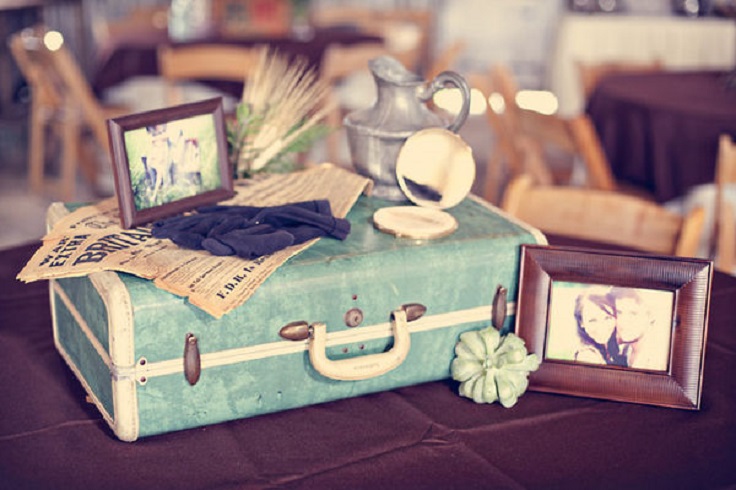 DIY Tutorial via drivenbydecor.com
Yes, we know that this a not a bag. But the kind of. And you still think to throw it away. Use your grandma's suitcase and make a wonderful vintage vignette!