Every day we use pieces of clothing (like coats and scarves) or accessories (like purses and backpacks) that need to be accessible at all times and at the same time be out of the way, so that they don't make a mess of our living space. That is where the wall hooks come in. These small curved pieces of material are barely noticeable, and yet they play an enormous role in keeping our home tidy and organized.
However, the store-bought varieties can be a bit dull, so why not liven up your home with some homemade wall hooks made from things you have lying around your home? To that end, try out these top 10 DIY tutorials and add a dash of creativity and flair to your home.
Neon Nursery Wall Hooks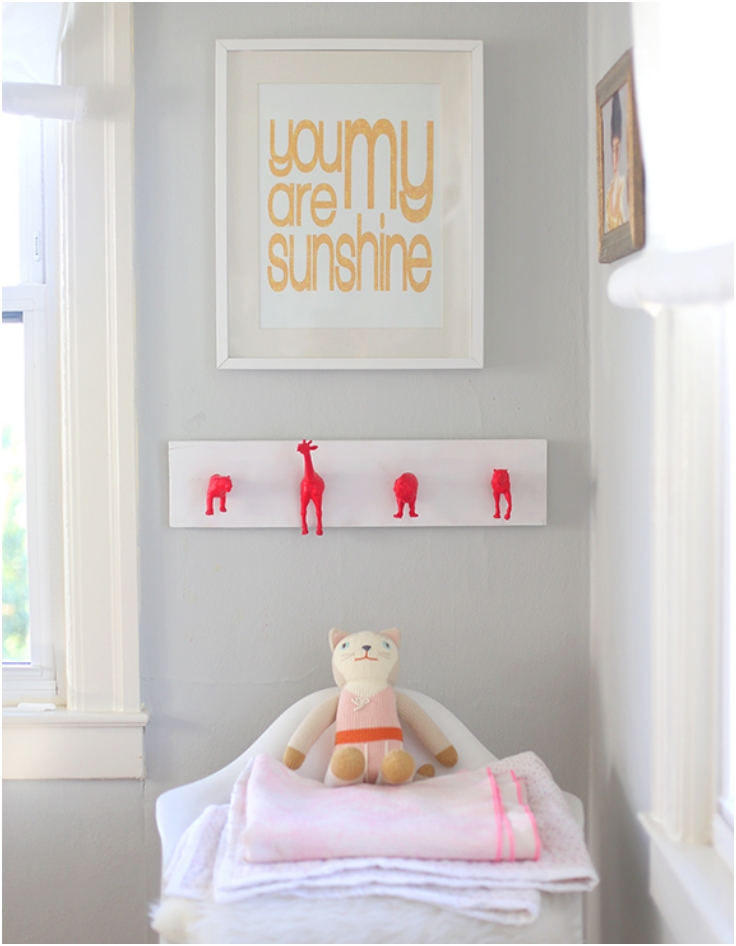 Decorating the nursery is always a sort of sweet headache, but also an opportunity to unleash your creativity with nearly endless possibilities. Make sure the little one has their first taste of pretty colors by sticking these wonderful neon pink animal hooks.
Geo Wall Hooks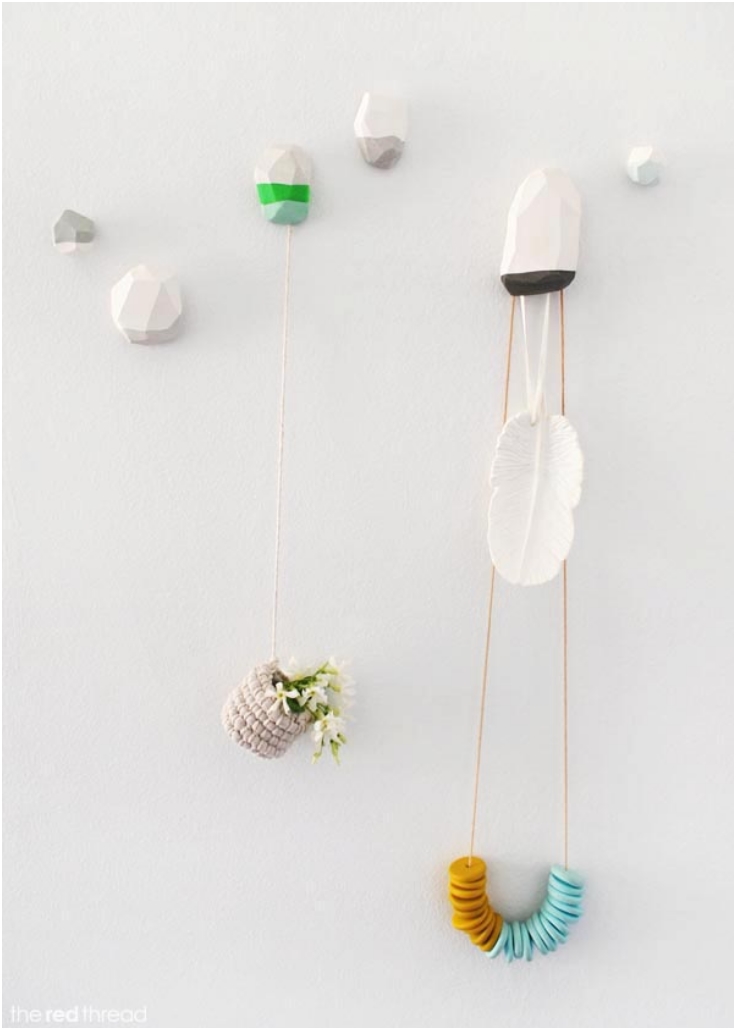 This is a great way to add some visual texture to a seemingly empty and bland wall, on top of its being an extremely useful fixture to hang things on. All in all, anyone would enjoy carving these little masterpieces, and even the clumsiest touches will look neat.
Drawer Handle Wall Hooks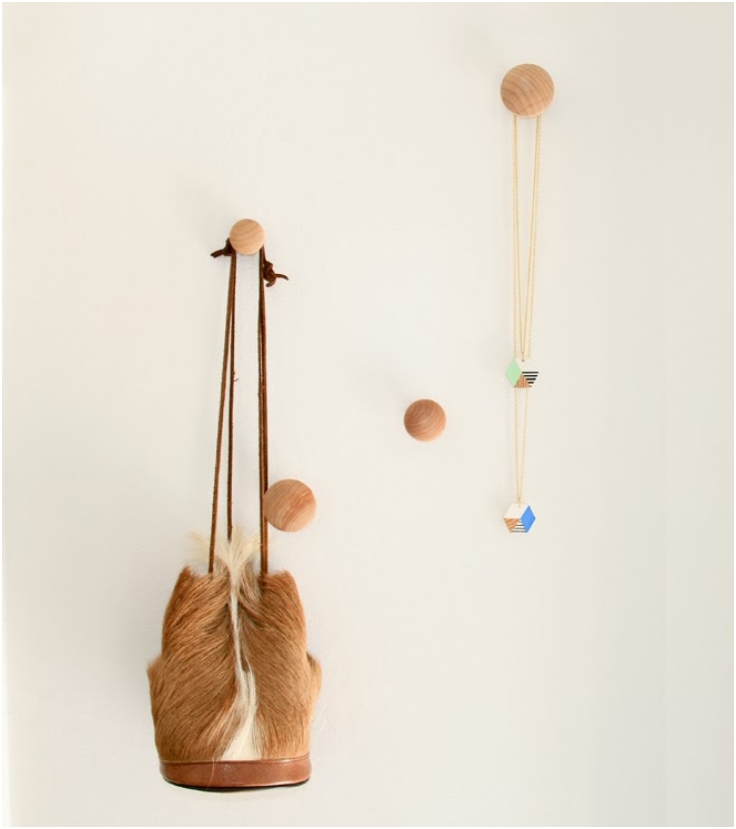 Sometimes drawer handles come off, and it is not always worth it to screw them back on. That, or the drawer cabinet has become too old and decrepit, and you just feel it is a shame to throw away the well-preserved knobs. Either way, this is how you give them a new lease of life.
DIY Vintage Spool Wall Hook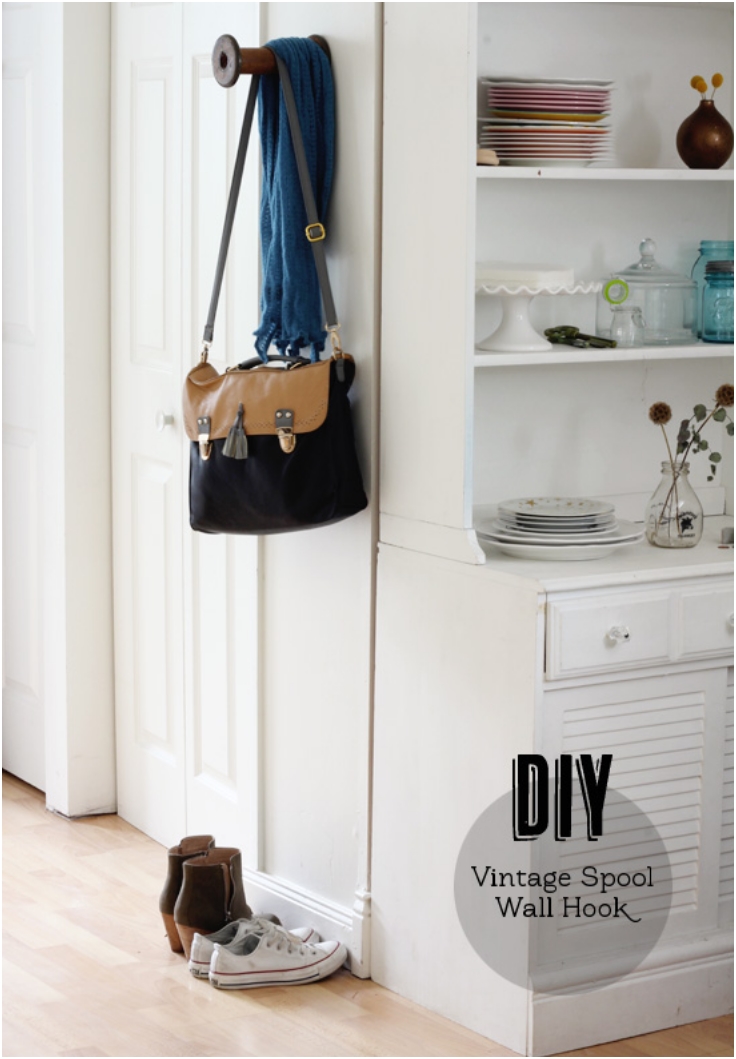 It is never a bad idea to add a touch of vintage to any nook or cranny in your home. An improvised hook should be no exception. If you happen to have an old spool lying around, now is a good time to put it to practical and aesthetic use.
Coat Hook From Perfume Bottle Caps
Ah, old perfume bottles – the sore spot for any environmentally conscious person who needs space cleared. Even though they have served their purpose, it is sad to turn them into waste. Even though glass is mostly recyclable, the caps are just too pretty to end up in the trash. Once you have set your mind to it, the rest is a piece of cake.
DIY Gold Leaf Wood Slice Coat Hangers
The thing about (nearly) raw wood is that it is so versatile, it can be put just about anywhere. So, instead of making coasters out of wood slices, like everyone does, go ahead and take full advantage of them as coat hangers on the wall. If it looks like a bullseye, that is because it is.
Spoons Coat Hanger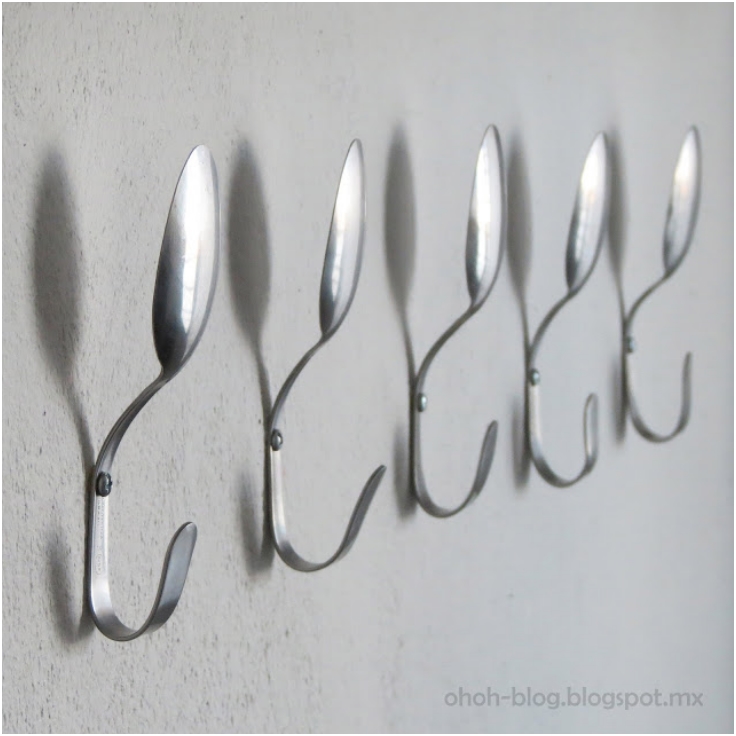 Next time someone asks, 'Where are the spoons?', you will have a perfectly legitimate answer. Holding the coats. Not only that, but they make for a beautiful shiny touch in whatever area of the house you put them.
Branch Coat Rack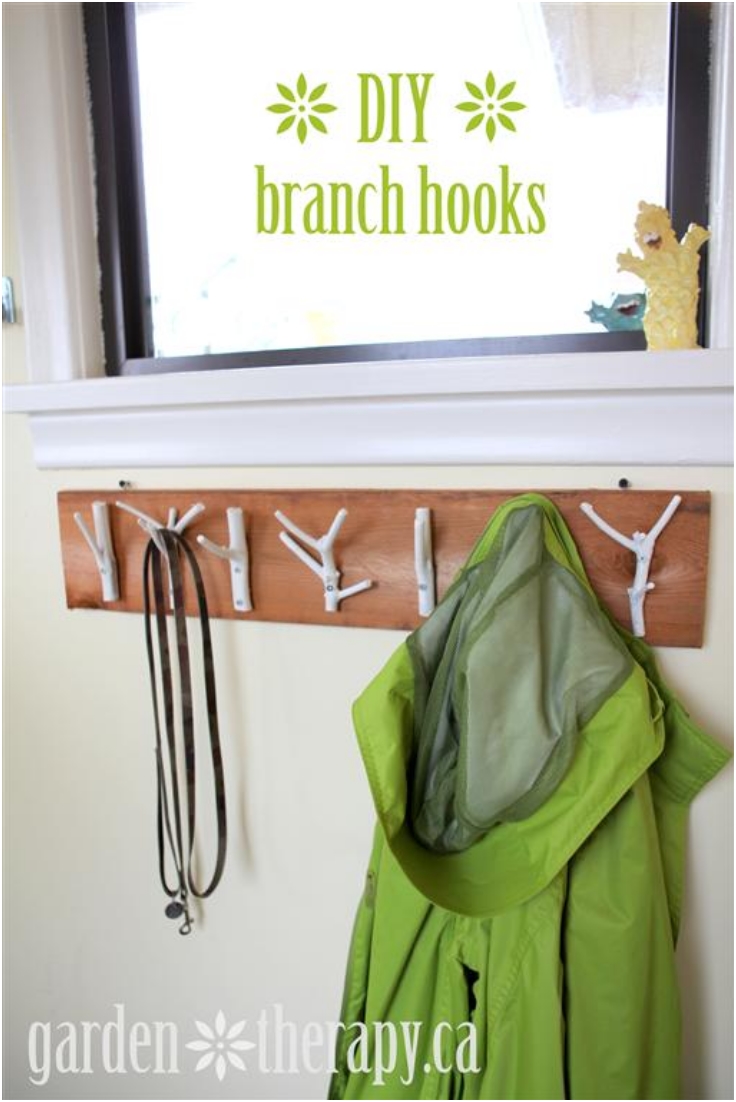 In case you were wondering if any of these solutions could be even more low cost, we have just the thing for you. Coat hooks made of fallen branches. You must be surprised you didn't think of this first. Whatever the case may be, this is literally the one-size-fits-all problem solver.
Copper Wall Hooks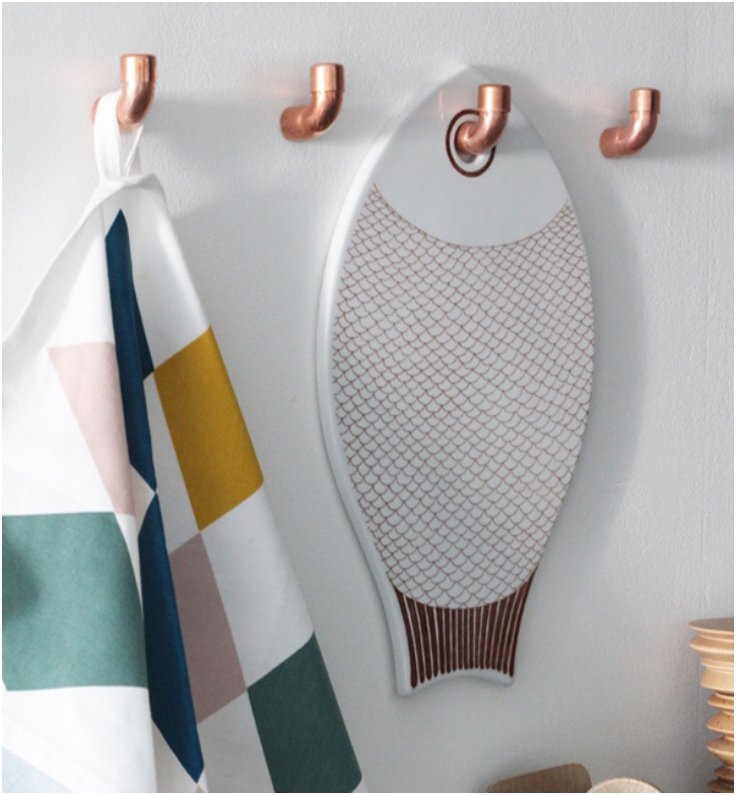 Has it ever happened to you that you buy the wrong copper pipe fittings? If so, did you perhaps think they were too cute to take back and that they could become something else? Well, this is the answer you have been looking for.
Photo Frame Backpack Hooks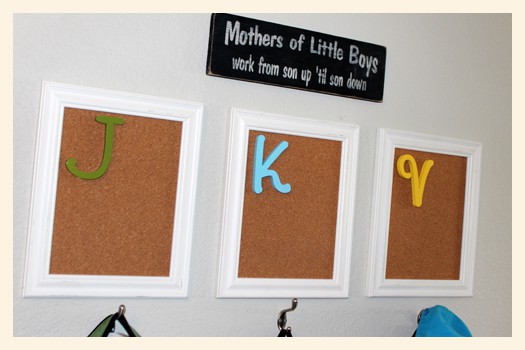 Last, but not least, we give you the backpack hooks appropriately marked with the picture frames above them. Of course, the frames do not necessarily have to be mini bulletin boards, and they can actually hold a photo of the backpacks' respective owners.
And now we have completed our list and have come to the journey's end. We hope you enjoyed the items on our list and that they have helped you roll up your sleeves and pull off something similar all on your own! But, putting aside what you are going to make, what do you make of these ideas and concepts just by looking at them? Do they catch your eye and your imagination? Please share your thoughts with us in the comments.