Happy Easter, everyone! We hope that you've enjoyed the day with people you love and care about because it's a really special occasion for a family get-together! How it was, and what did you cook for the Easter brunch? Did you prepare some super creative dessert?!
We're sure that you've surprised everyone with an amazing table full of various meals and specialties that are usual for an event like this. Still, like any other holiday, we also know that there will be a lot of food that your loved ones wouldn't be able to eat! Yes, there will be a lot leftover, from boiled eggs to ham specialties!
If you don't know what to do with a bunch of food that has left, don't worry, you don't have to throw it away, because we've covered you with a collection of 10 Easter leftover recipes that will make your life easier!
Now, when you have these ideas, you don't need to spend hours and hours in the kitchen in the next few days… these meals can be done in just a couple of minutes!
After all the time you've spent cooking for Easter, now it's time for rest!
Ham and Cheese Gnocchi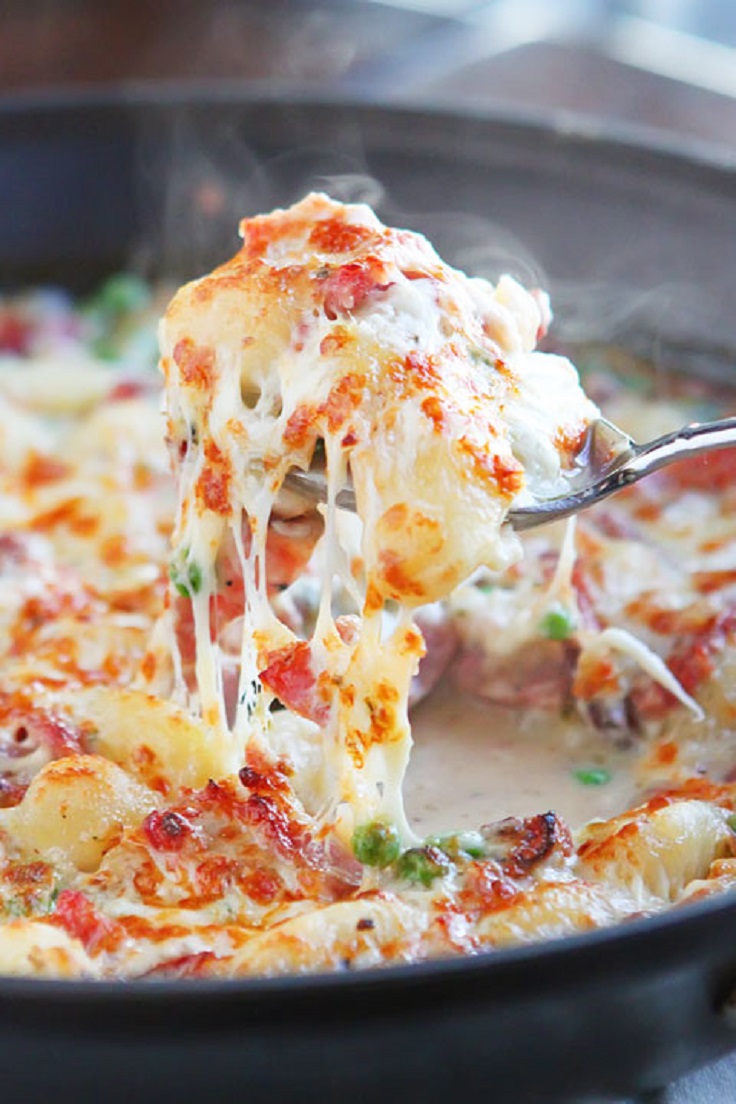 Who is for delicious Italian pasta?! This doesn't mean that you have to cook for hours in the kitchen to make a specialty that will satisfy every taste! Use the leftover ham from Easter and prepare Gnocchi with cheese! Serve it with a glass of wine and enjoy it!
Ham and Egg Omelet Cups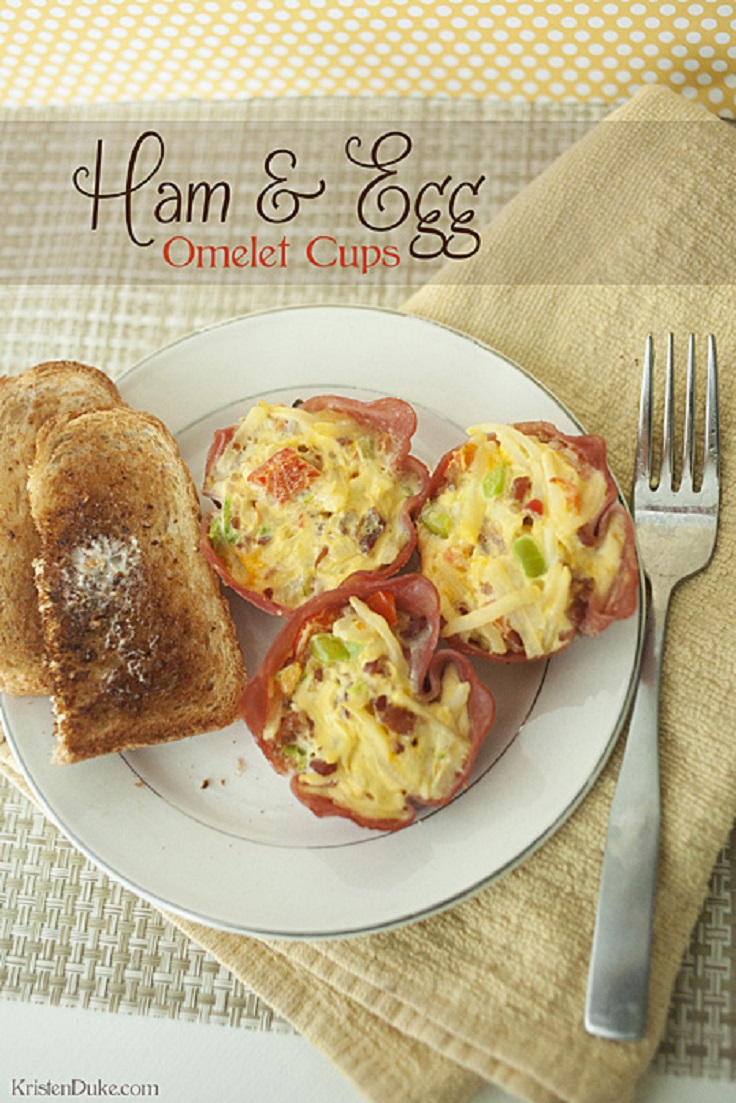 via kristendukephotography.com
Cook ham and egg omelet cups for breakfast or dinner and save some time because they require just 25 minutes for preparation! You can put them in the refrigerator or eat them fresh; everything depends on your needs and choices!
Ham and Egg Salad with Creamy Dressing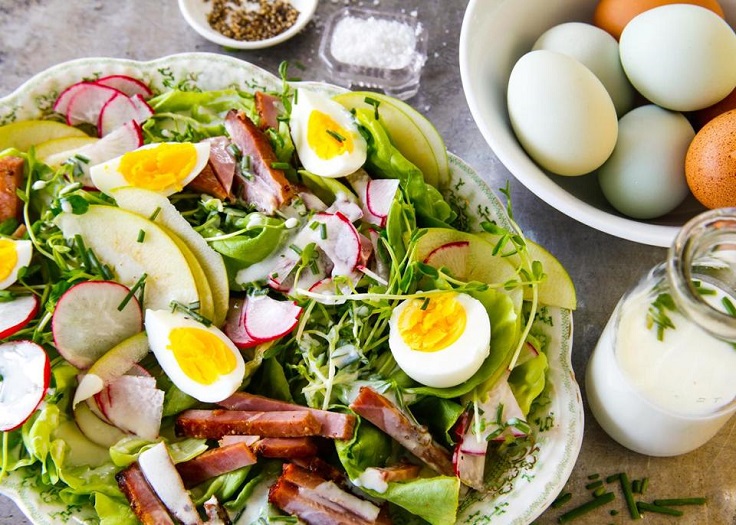 via bostonglobe.com
After you've eaten a lot of different meals for Easter brunch, now it's time for something easy and refreshing. This ham and egg salad with a creamy dressing will come as a relief because it can be done in 5 minutes, and it's an easy meal that'll fill you up!
Ham Salad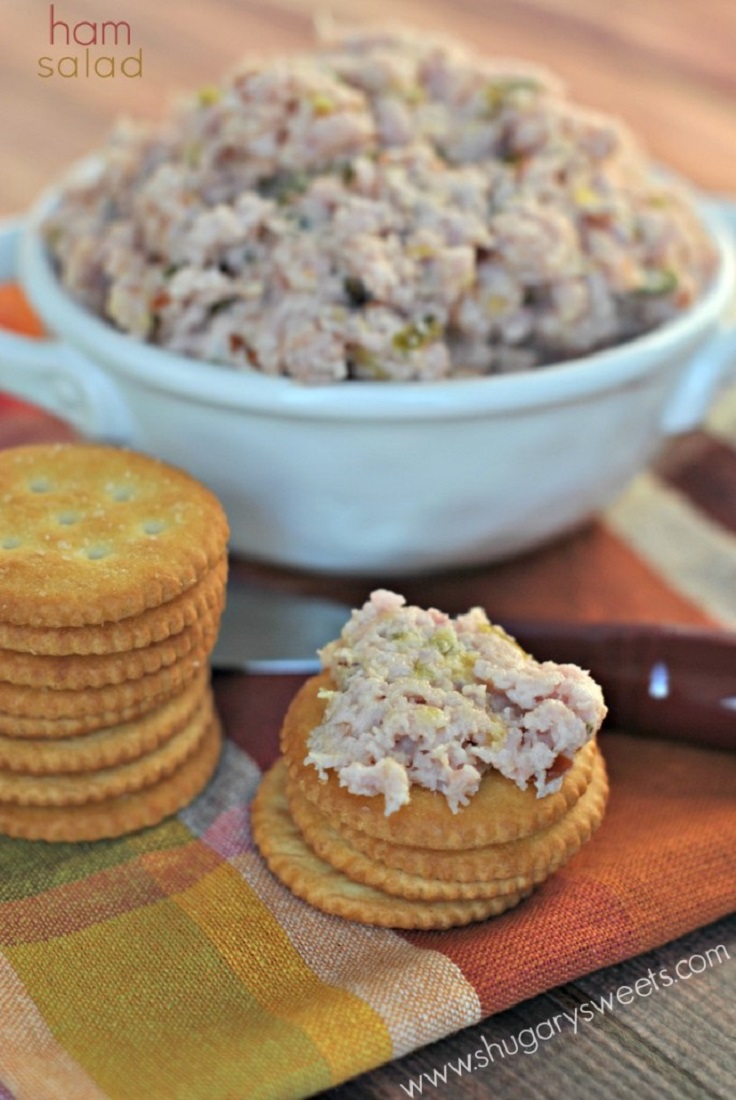 Ham salad from the picture above is a great suggestion that can also be served as a dip which you can eat with chips , french fries, or crackers. Serve it when you invite your close friends at home for a movie, they'll adore it, and no one will know that it's made with Easter leftovers!
Leftover Easter Sandwich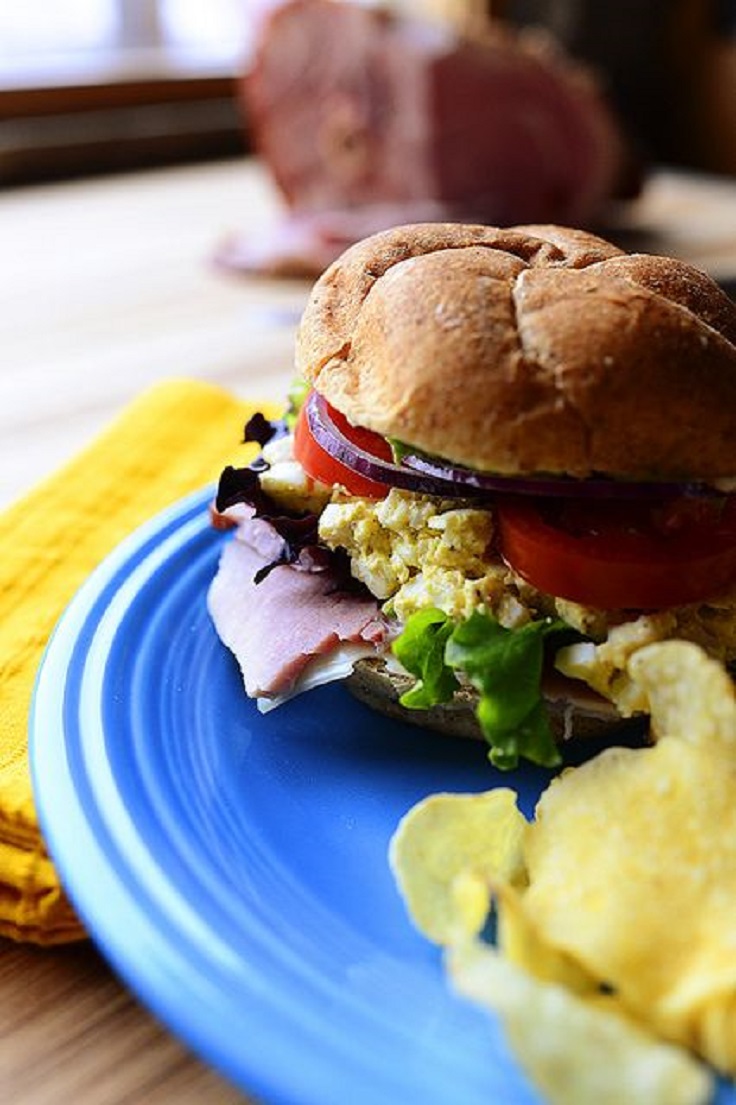 Use the Easter leftovers in a real way and make a delicious sandwich from them for your whole family on a Monday morning. Their taste is amazing because they contain baked ham, onions, tomatoes, avocado slices, and tasty condiments, like mayonnaise, mustard, and Worcestershire sauce!
Parmesan Ham and Swiss Crescent Roll Recipe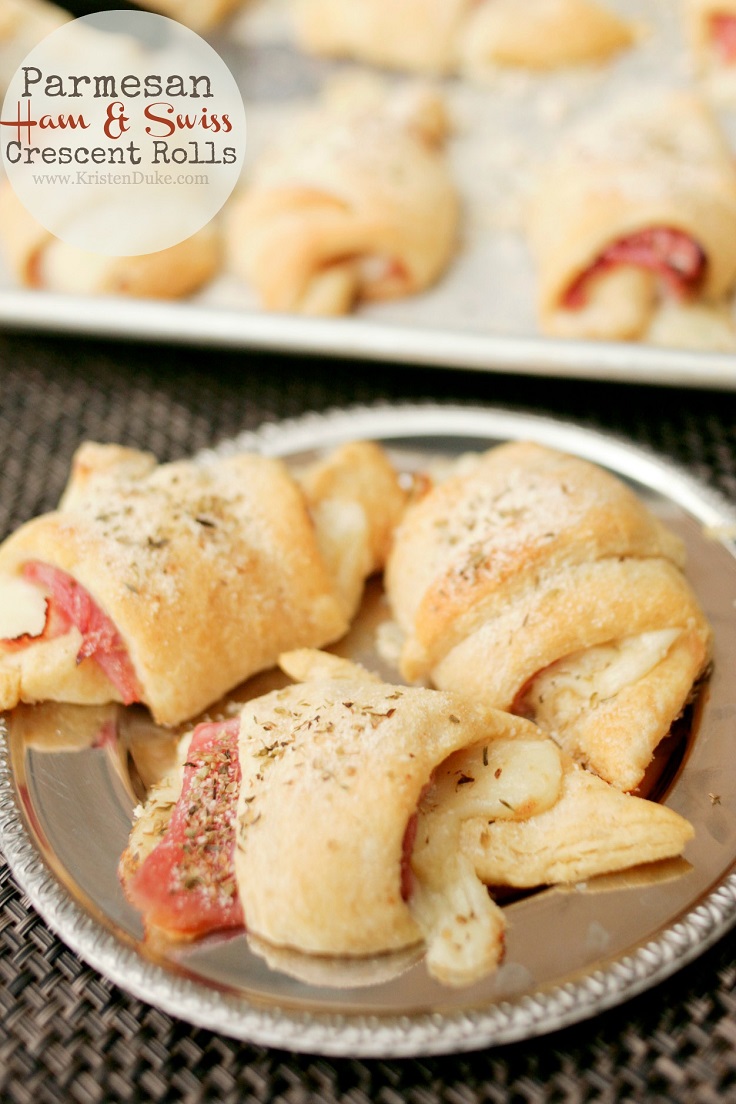 via kristendukephotography.com
These Parmesan Ham and Swiss Crescent Rolls are 3 in 1 because they're easy, quick and your kids will love it! As a result of these benefits, we're sure that you'll put them on your cooking menu and you would like to prepare them more often!
Ham and Provolone Sandwiches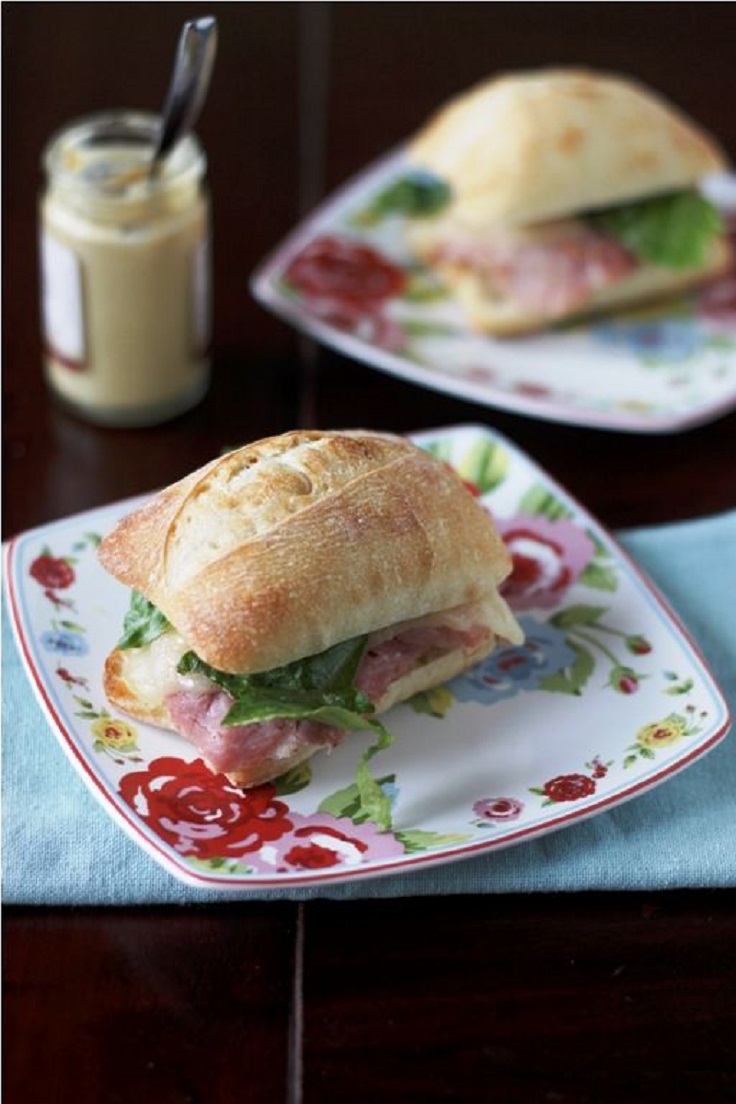 via babble.com
One more idea for an Easter leftover sandwich, but what can we do when this type of idea goes absolutely well with ham and cheese. If you prefer, you can also add boiled eggs to it for a better taste. Plus, you'll add some proteins your body needs!
Potato Ham Chowder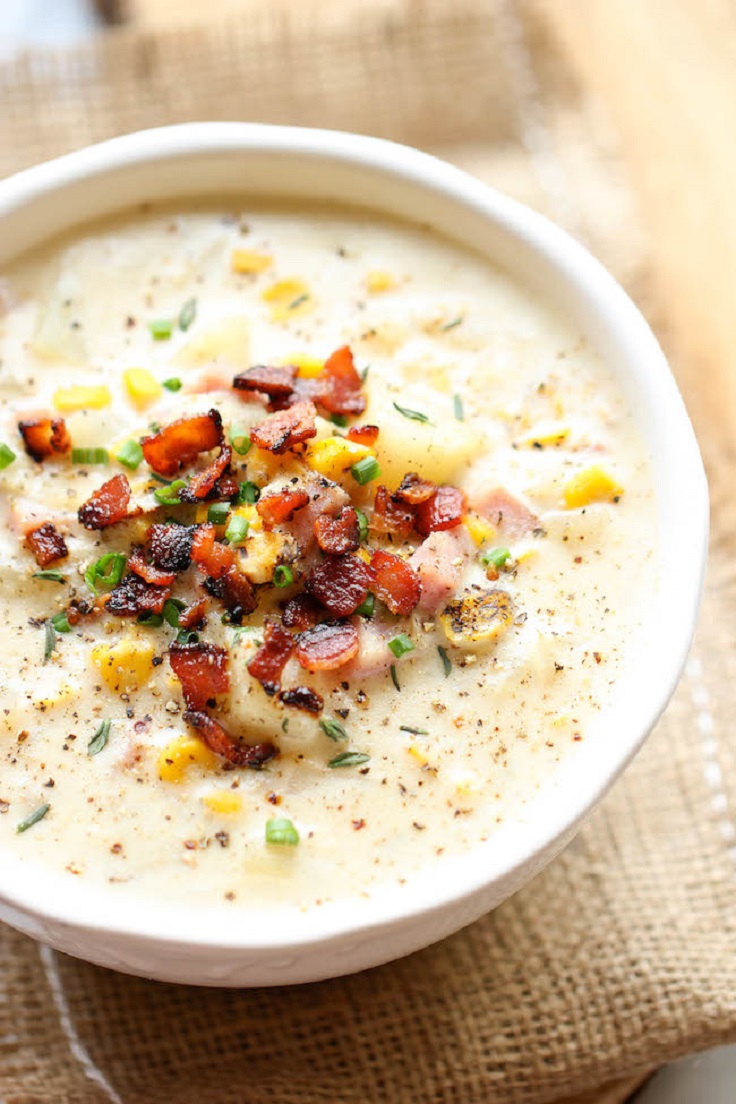 Make a post – Easter detox, and after all the calories from the previous days, finally eat something healthy, easy, and filling! This potato and ham chowder has an excellent creamy and rich taste that no one can resist! You're gonna love it!
Teresa's Tagliatelle with Ham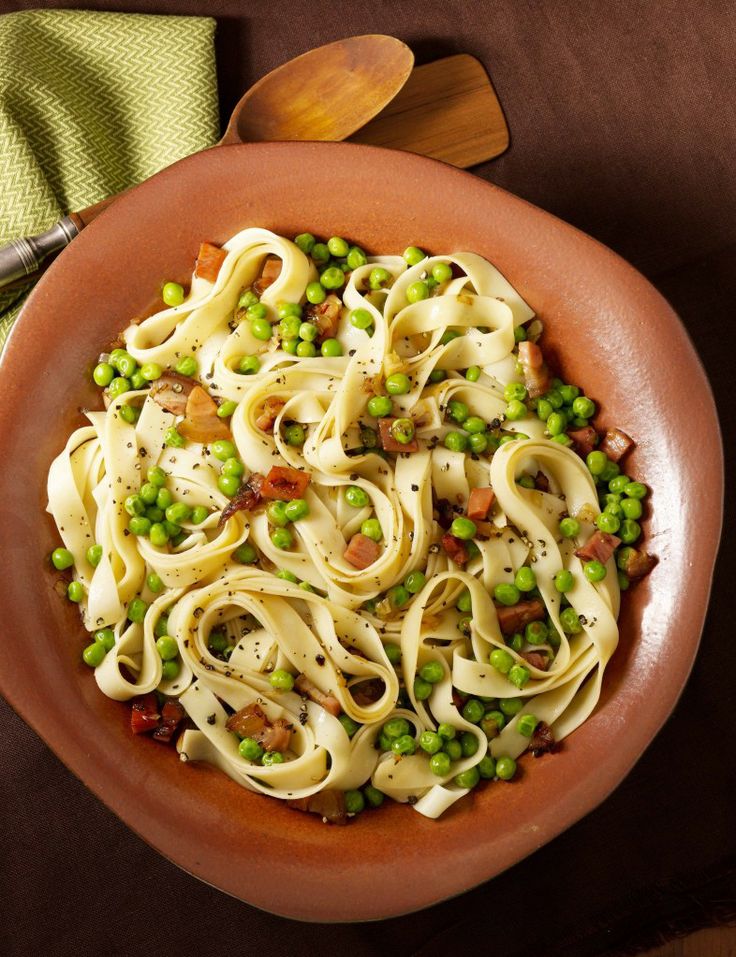 via babble.com
This tagliatelle recipe is a smart and easy solution to use all the leftovers from the Easter brunch. You can put a ham in it or any other meat you've cooked for the big holiday, like pork or chicken!
Eggs Benedict with Ham and Tomato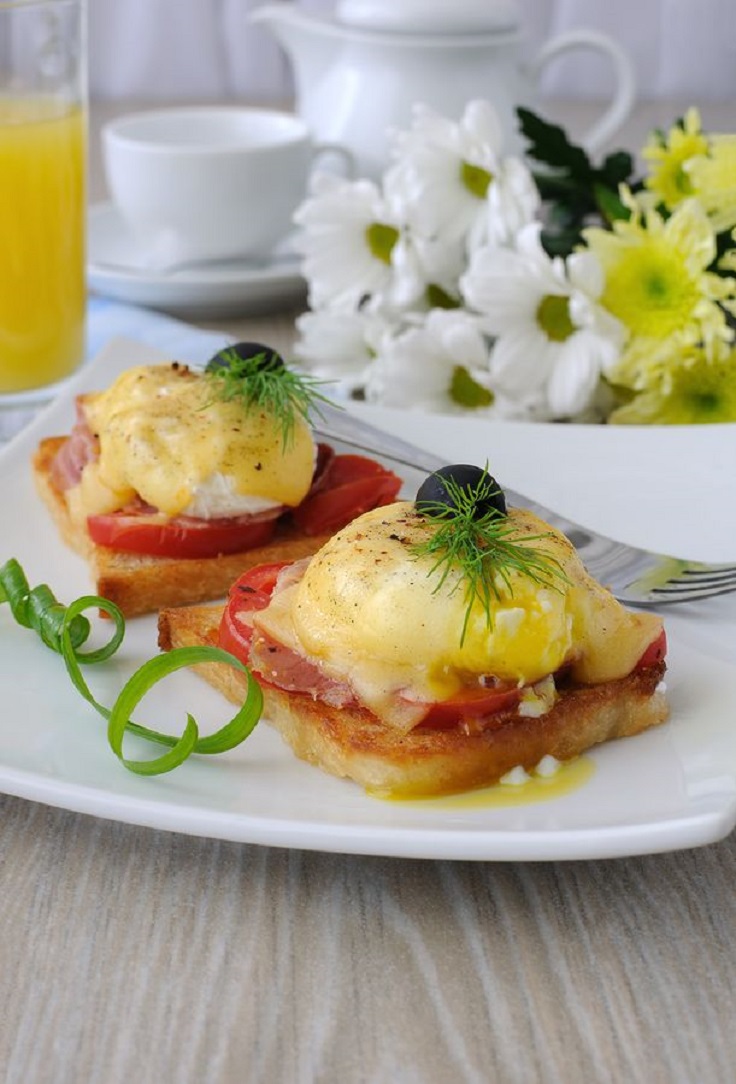 via fooditus.com
We're closing our collection with a dangerously delicious meal that comes straight from Fooditus cuisine! These eggs Benedict with ham and tomato are a nice way for you to switch from the boring post- Easter meals and try something exquisite for lunch!
We'll be happy if you find this list useful!