There are so many different diets from vegetarian, vegan, raw to paleo the list is very long. Most of us follow a certain type of diet for weight-loss, due to food intolerance or simply for obtaining better health while others have religious reasons. Edenic Diet Plan is basically a vegan diet. It suggests to consume food that was available at the time of Adam and Eve. The diet includes organic and whole foods, lots of fruits and vegetables mostly in uncooked, raw form. Processed food, meat, fish, dairy products, coffee, tea, sugar, condiments, alcohol are forbidden food items.
The Edenic Diet Plan has plenty of health benefits. It increases longevity and helps to attain healthy and slender body since weight loss is one of the side effects of this diet. We have selected ten fantastic recipes that will show you that raw and vegan food can be more delicious than you probably think.
1. Vegan Enchiladas With Salsa, Cheesy Sauce and Spicy Nut Meat
Recipe via www.onegreenplanet.org
This is one of our favorite recipes, the delicious vegan enchiladas. A chunky salsa of avocado, tomato, onion, and cilantro, mixed with a walnut taco meat, spiced with cumin and coriander, all wrapped up in raw tomato-corn tortillas and covered in a creamy cashew cheese sauce. It might sound complicated but it is a simple recipe and doesn't take long to make.
2. Superfood Kale and Avocado Salad with Raw Olives
Recipe via rawfoodrecipes.com
In wintertime our body needs highly nutritious food. This is a simple and versatile recipe, packed with detoxifying greens and nutrient-dense superfoods. You can vary the type of greens, sprouts, herbs and veggies according to what is in season. Use as much superfoods as you can, the more the better!
3. Sun-dried Tomato Zucchini Pasta
Recipe via www.healingandeating.com
The hardest thing when you are following a raw vegan diet is to give up on pasta. However there is a solution for that. With the help of a special peeler you can make zucchini pasta and top it with your preferred tomato sauce. It will be different from the perfect al dente spaghetti but much more juicy and super healthy.
4. Spinach and Marinated Mushrooms Dip or Spread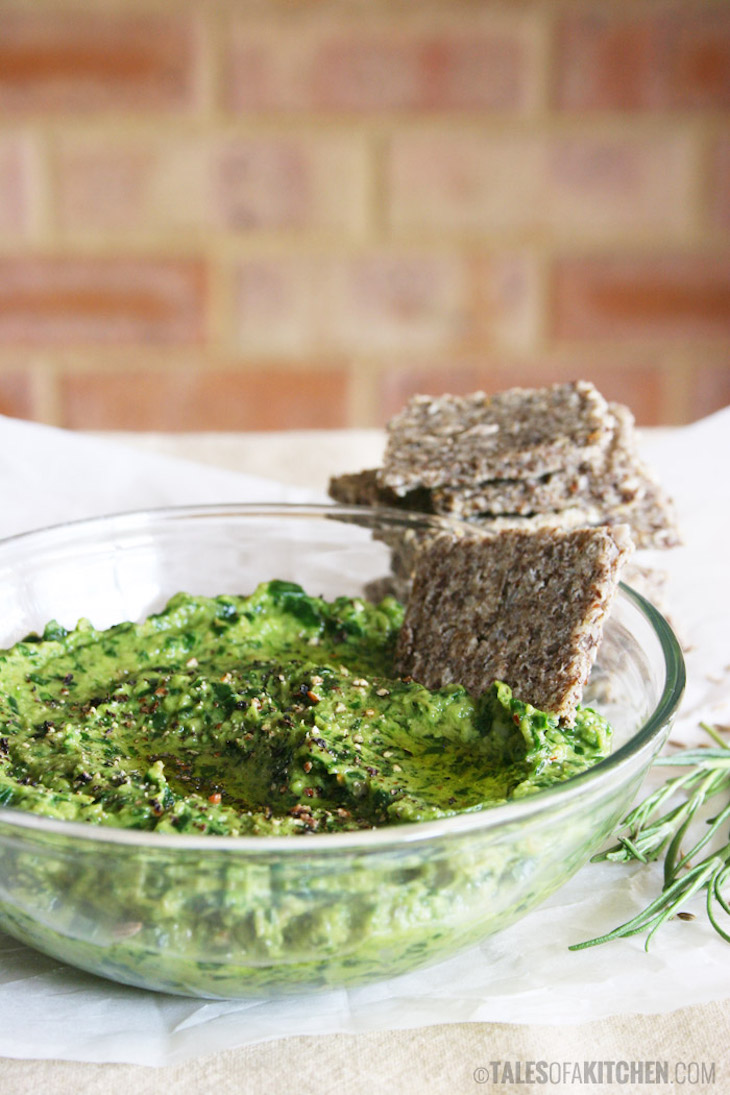 Recipe via talesofakitchen.com
This perfectly creamy dip is full of tasty flavors such as garlic, tamari, lemon, mushrooms. It's great on its own or with some raw crackers. If you don't follow a strict diet, use it as a spread on a good wholemeal bread. Try it in a sandwich, wrap or roll too!
5. Chipotle and Almond Stuffed Brussel Sprouts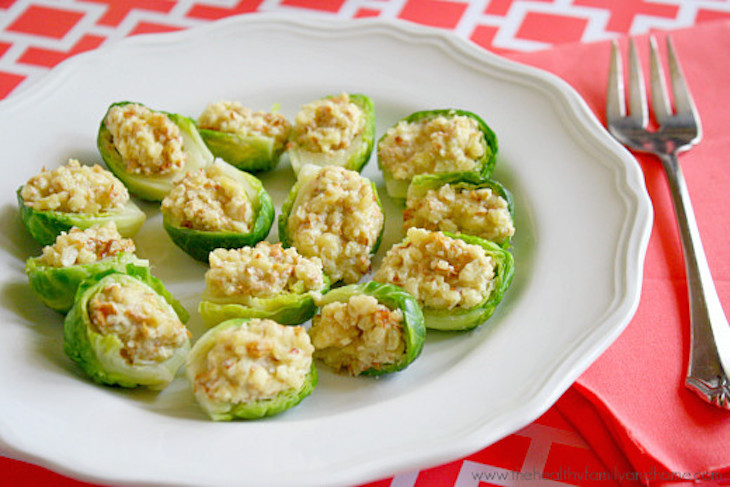 Recipe via thehealthyfamilyandhome.com
These tiny bites make a healthy snack or a great starter. The thick "chunky" nutty filling has a wonderful texture from the almonds and it is raw and vegan. You can make a few different varieties by using raw brussel sprouts or sauté them quickly.
6. Harvest Vegetable Salad
Recipe via cookingwithruthie.com
This Vegetable Salad is packed with all kinds of healthy raw veggies – fresh zucchini, corn, cabbage, peppers, baby tomatoes, spinach, leafy greens, and a sprinkling of pumpkin seeds to top it off!
7. Fresh and Raw Nori Rolls with Sweet-spicy Dip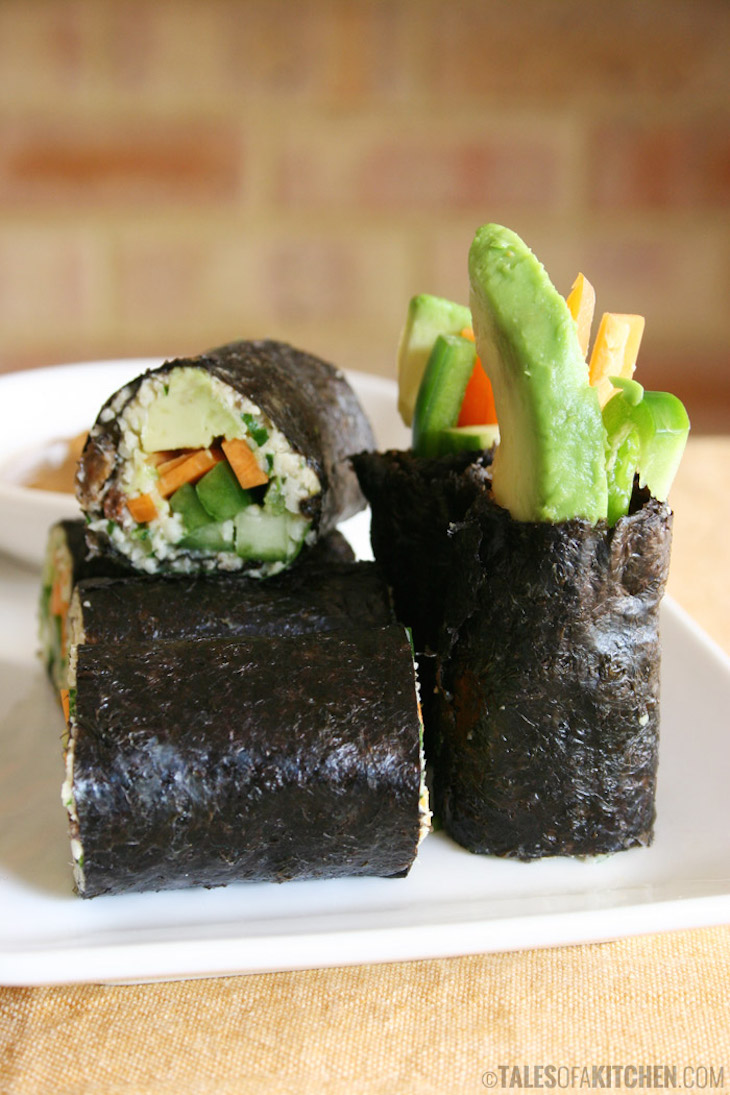 Recipe via talesofakitchen.com
These vegan raw sushi rolls are so delicious and versatile. You can make them with cauliflower couscous, or cooked with quinoa or brown rice. You will love the creamy and hot dip made of unhulled tahini. It is also the perfect peanut substitute.
8. Coconut Curry Butternut Squash Noodles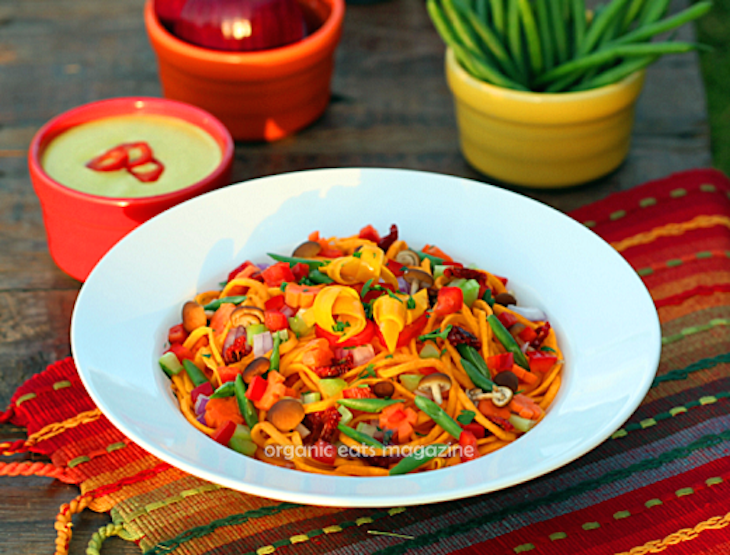 Recipe via www.acleandiet.com
This is another great recipe for pasta lovers who want to follow a raw diet. Coconut Curry Butternut Squash Noodles are plant-based vegan meal with an abundance of colorful vegetables. It is also gluten-free, low in calories and paleo diet friendly.
9. Mini Burger Tostadas
Recipe via www.pure2raw.com
To prepare the base for your raw vegan burgers you will only need a few ingredients. Topped with lettuce, spiralized squash, avocado slices and salsa verde it will not only look gorgeous but the taste will be fresh, crisp and flavorful.
10. Raw Moroccan Vegetable and Chickpea Stew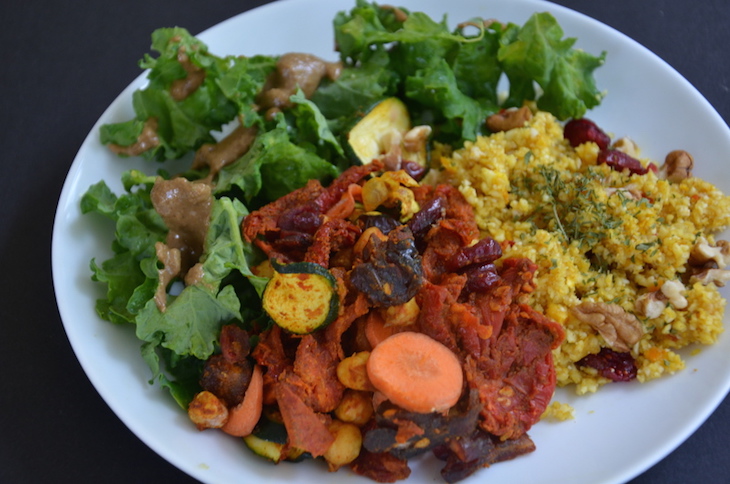 Recipe via www.onegreenplanet.org
Ripe tomatoes, sprouted chickpeas, dried fruit and vegetables are the base for this delicious raw vegetable stew. Spices like cumin, turmeric, cinnamon and lemon will give it oriental flavor. Serve spicy cauliflower couscous with oranges, cranberries and walnuts on the side and you will have a nutritious vegan raw meal.