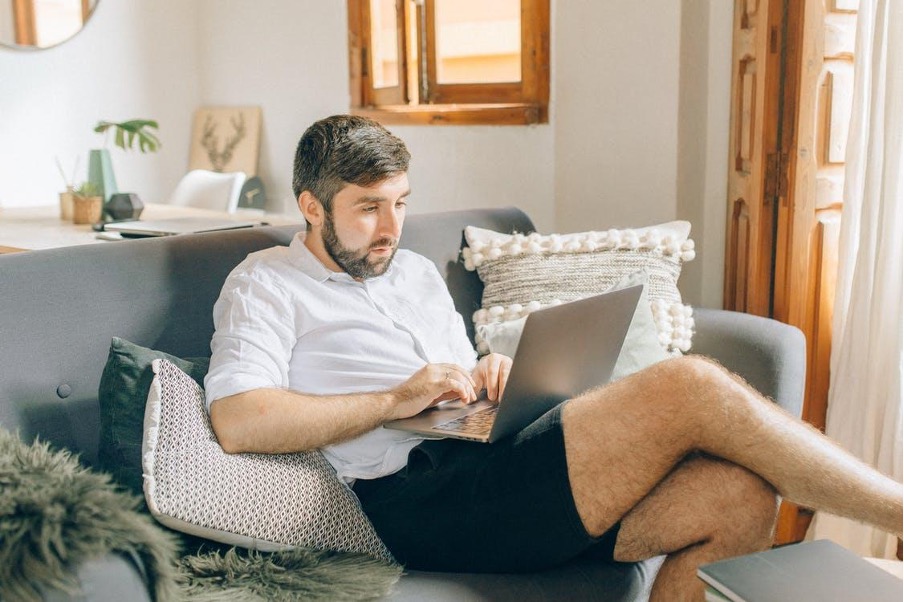 Although working from home is still a relatively new idea for many, people have long operated enterprises from the convenience of their homes. If you want to start a business from home, there are measures you need to take to make sure you're doing it the best way possible. Many enterprises were established during the epidemic from the comfort of people's homes. From being a writer, a social media manager or a graphic designer, the options are endless.
Do You Need Permission?
Running a business from home has several advantages, such as allowing you to work flexible hours without having to commute to an office, improving your work-life balance, and saving you money on office rent. If you want to make alterations to your property or if your business could harm your house or your neighbours, you could need the authorization to operate your business from your local council, your mortgage advisor, or the city planning department.
Why You Can Benefit From An Accountant
Although many people consider hiring an accountant to be a waste of money, you'll probably end up saving more money by following their advice. An experienced accountant will be able to advise you on which expenses you can deduct as company expenses. When operating a business from home, this could be a significant financial saver since you would be able to deduct some operating expenses, such as heating and energy expenditures.
Don't Get Distracted By Your Surroundings
In many cases, the early labour you put into your business will influence how successful it becomes. Therefore, you must be working during your designated working hours. When no calls are coming in, it might be all too easy for some people to get sidetracked by that utterly compelling television programme or that Everest-sized mountain of laundry. It takes a lot of self-motivation to work from home, let alone when you are starting your own business. Therefore, stop watching Netflix and start being enthusiastic.
Don't Be Isolated, Remember To Socialise Still
Especially if you have spent most of your working life squished into a bustling office, it might be difficult to consider the drawbacks of operating your business from home. However, a severe disadvantage that is frequently ignored is a crippling sensation of isolation. Try to chat with clients or customers over the phone rather than through email if you spend the majority of the workday by yourself. Alternatively, network with like-minded individuals at trade exhibits or industry gatherings. This should broaden your target market for your company and lessen any feelings of loneliness.
Remain Professional With A Business Address
Running a business from home requires much less start-up money than operating a standalone business, and you can utilise resources in your own home. Once your business is running smoothly, it is also less expensive and easier to manage than a separate office. By using a virtual address for office purposes, you can maintain your professional appearance while working from home and protect the privacy of your residence.
Be As Organised As Possible
A pile of paperwork will surely result from operating a home business, especially if you handle all administrative tasks internally. Maintain your organisation and cleanliness. Your desk shouldn't appear like a bomb zone just because you're working from home. If any clients are visiting, your workspace must be orderly. It will save you a lot of hassles to use those unsightly filing cabinets like you would in an office.
Don't Drop The 9 To 5 For A 24 Hour Job
You are not necessarily always accessible just because you are operating a business from the convenience of your home. Take an hour for lunch, shut down your computer at 5:30, and avoid taking pointless calls after hours. When you work and play in the same area, it can be challenging to keep the two separate. Before you become a prisoner to your desk, it's important to strike the right balance. If you don't have the right work-life balance you can end up overworking yourself and eventually burning out.
What To Do If You Do Feel Burnt Out
Non-urgent work should be postponed or cancelled. The word "reputation-critical" is crucial here. Don't read those emails. Anything that needs to be done but doesn't necessarily need to be done by you, delegate or outsources. It takes some getting used to managing yourself when no one else is watching out for you. You have to be aware of when to proactively seek assistance if there are no sympathetic coworkers or a boss to notice your shifting attitude and offer to share your burden.