Is September right around the corner and you can't wait to decorate your home with the leaves that have already turned yellow? Or have you been singing Wake Me Up When September Ends all month and you're just thinking of decorating? Well, we've all been there.
Decorating the inside of our homes can often feel time-consuming, especially if we're too busy to even stop and admire the colorful magic that's outside. Luckily, we've got you covered with our top 10 fall leaves decorations that will bring a season transition in your home in no time. From table and wall decorations to falling leaves chandeliers, we have it all.
Just read on and pick your favorites!
Leafy Lantern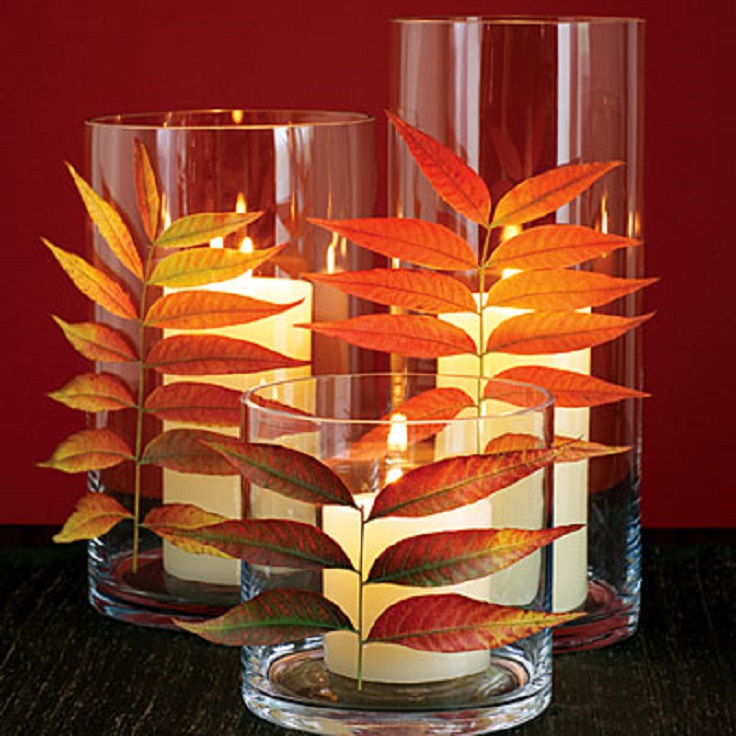 Do you happen to live near a Chinese pistache tree? Or a Japanese maple one? The leaves from these specific trees do wonders when you glue them up to a candle holder. It's not difficult to make, and it can bring such a big change to your home. See? And you thought decorating was hard…
DIY Leaf Garland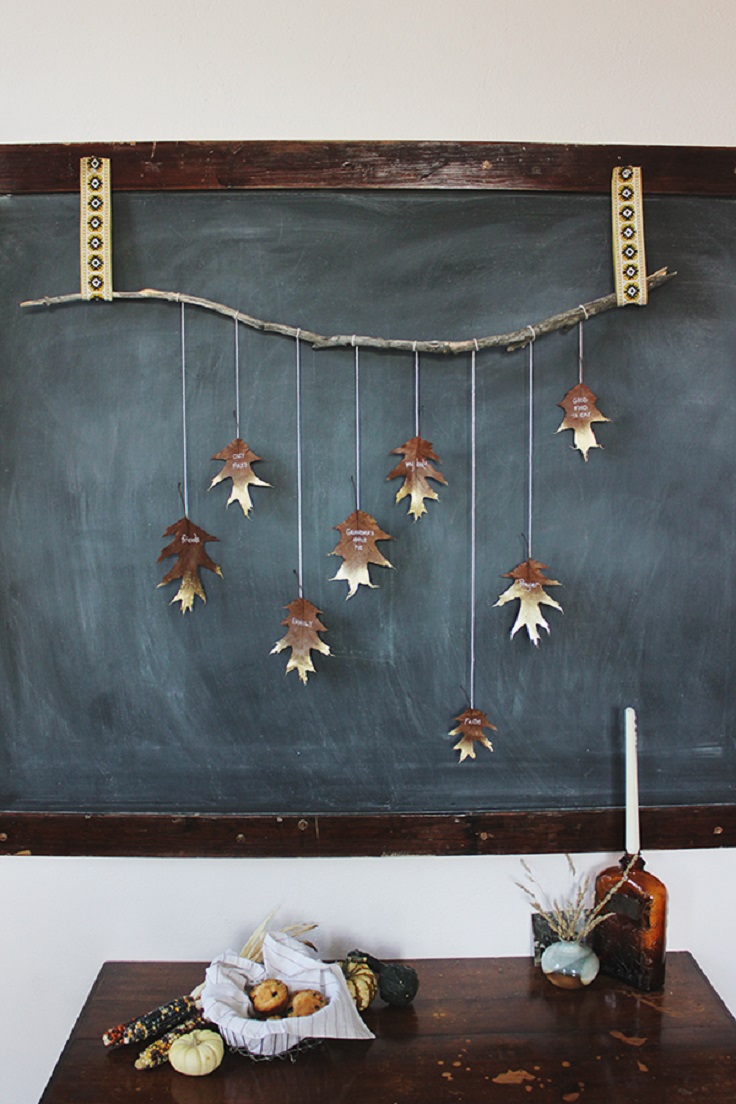 Ok, will you look at this garland? How can anyone possibly resist it? Talk about a fall family three! String some fall leaves to match the number of your family members and not only will you warm the hearts of your closest, but you'll also amaze anyone who enters your home!
Fall Leaf Candle Holder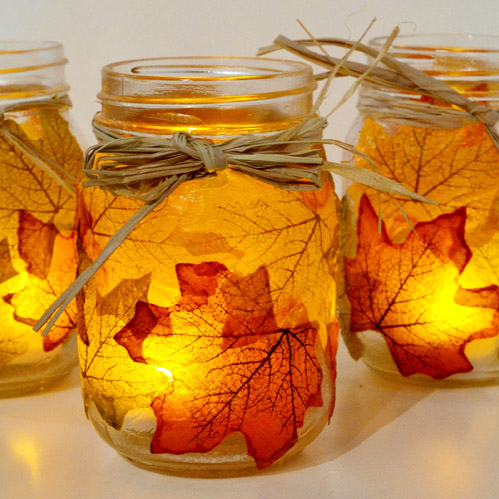 Just when you thought you'd run out of ideas on mason jar decorations, this thing comes up! Then again, you may have already done this, but, let's be honest, you can never have enough of them. What you'll need for this project is some mason jars cleaned with alcohol (so the leaves will stick), real or fake fall leaves, some Mode Podge or hot glue for adherence, and, of course, a candle.
DIY Autumn Leaf Chandelier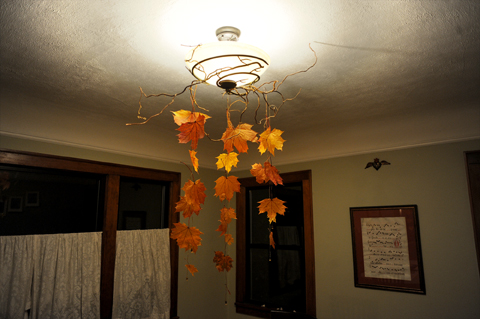 If you're looking for something to catch everyone's eye, than this chandelier will certainly do the job. Plus, it's perfect for any season, as you're free to change from leaves to snowflakes, to flowers, and little palm leaves. Simply make sure you've dried the leaves for two weeks to avoid twirling before hanging them up using a thread or a ribbon.
Fall Leaf Sharpie Plate
Thinking about adding a fancy touch to your celebrations without breaking the bank? How are you feeling about sharpies? If you like this idea, then go for it! It's super easy and super fun to make! Plus, the satisfaction is guaranteed, as you'll have turned your plain ceramic pieces into a true sensation of the season.
Fall Leaf Table Runner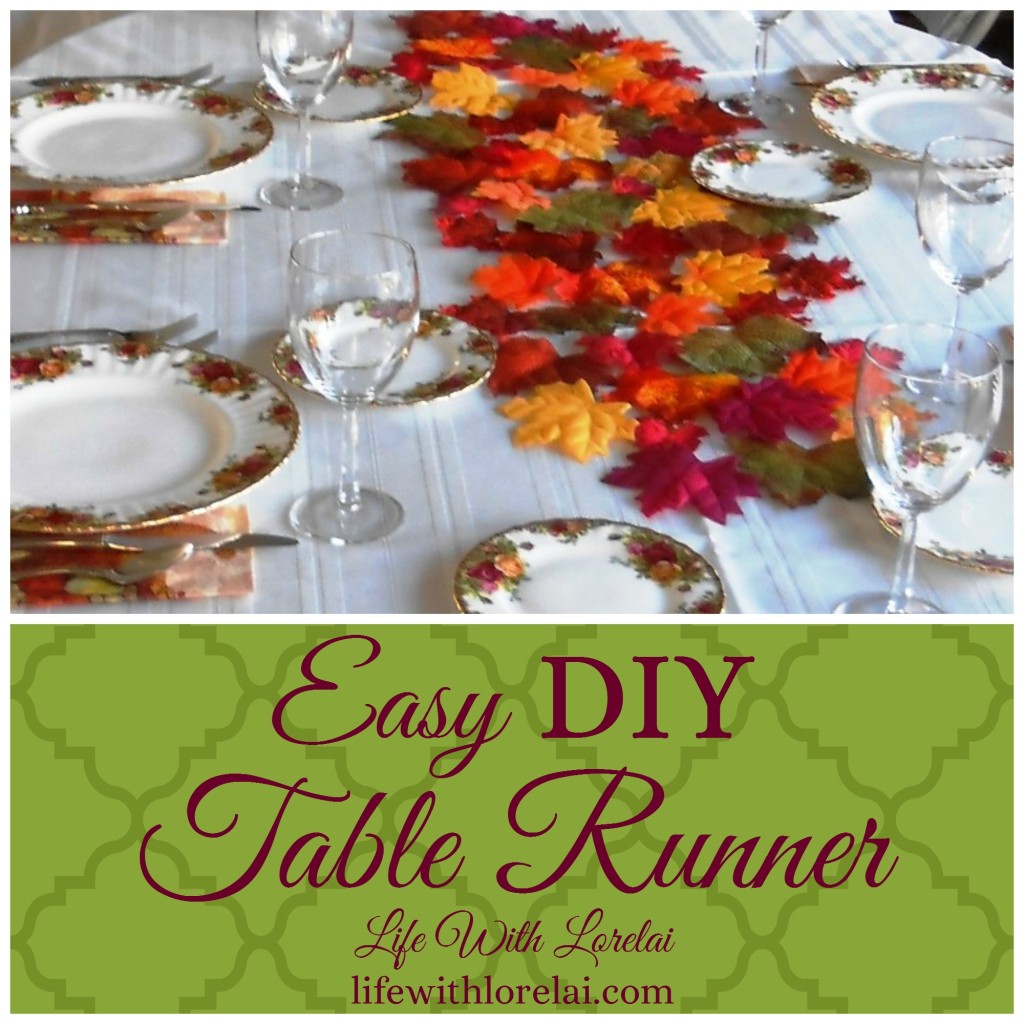 This is probably one of the most effortless ways to decorate your dining table for Thanksgiving. Who would have thought that all it took to amaze your guests were some silk leaves and some tape?
Leaf and Pine Cone Vase Filler
This is Thanksgiving and Christmas in one single decoration! Perfect for that season transition – especially if you're approaching the end of November and you haven't started decorating for fall yet. Just fill up a vase with some pine cones and fairy lights and lay a few fall leaves around it. There, you've saved the day!
Leaf Print Eggs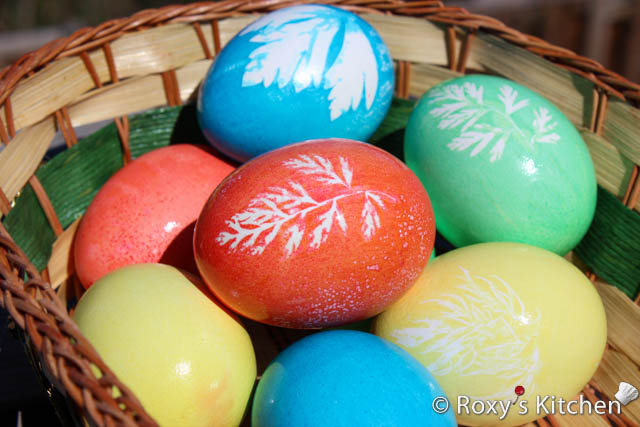 So, not exactly something you'd do around the fall season, but if you're fall fans like us, you'll include leaves everywhere, even on your Easter eggs. Just dye your hard-boiled eggs as you normally would and press some previously oil-greased leaves onto them while they're still hot. Follow the rest of the instructions followed by some photos for explanation and you'll be adding a fresh fall contrast to your Easter eggs in no time!
Fall Maple Leaf Roses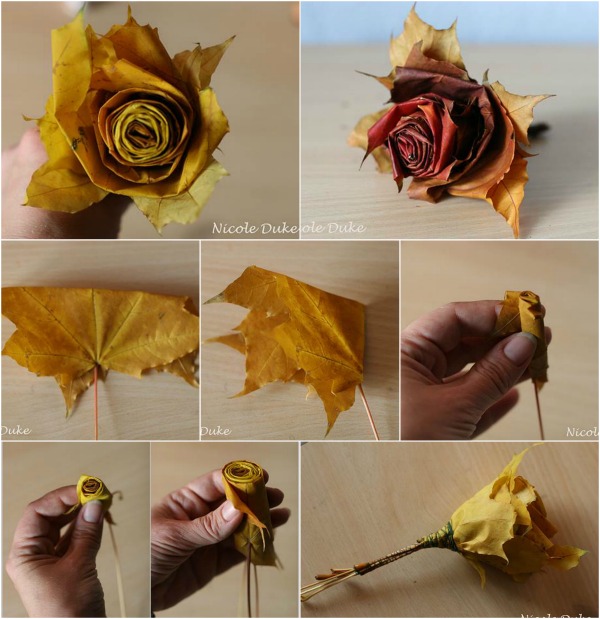 Trying to surprise your significant other with a bouquet, but you just can't seem to find that something special in the flower shops? Don't worry, we've got you covered! Just grab a few multi-colored maple leaves and follow the instructions from this DIY project. Rest assured, your loved one won't be able to hide the grin this time!
Flowers are like moments – if you can't find the perfect ones, make them! After all, nothing says "I love you" like the effort you put yourselves.
And there you have it! We hope you liked what we had to offer and that you'll use some of these for next year's festivities and those to come. Let us know your thoughts and some additional ideas in the comments below!