In the past several years, voice actors have gone from relative obscurity to legendary celebrities. Some 30 to 40 years ago, voice acting served as a niche profession for relatively unknowns. But nowadays, household names have entered the arena. The history of voice acting spans more than 100 years. And some of the most famous voice actors have carved a nice career in it.
Some of these actors earned legendary status because of their distinctive voices. Others, because of the character they portrayed. And some, because of both.
Fun fact: many of these actors also have a successful regular acting career.
Mark Hamill
You just cannot say enough words about the talent of Mark Hamill. This guy portrayed one of the most legendary characters in movie history, Luke Skywalker. The centerpiece of the Star Wars saga, Mark got into acting as a relatively little-known actor.
But Star Wars propelled him into stardom. Yet, he remained down to Earth. And he also portrayed one of the most iconic animated characters and comic book characters. Mark Hamill is the voice of Joker. Many experts consider his portrayal of the famous DC villain one of the best, movie or animated no matter what.
Besides the Joker, he has voiced other characters, including The Hobgoblin in the 1990s Spider-Man animated series. DC or Marvel, it doesn't matter to Mark Hamill, he can do everything.
Jim Cummings
Jim Cummings is a legend in the world of voice acting. His voice has appeared in more than 400 movies, but he got most recognition for voicing Winnie-the-Pooh and Tiger. He started doing Winnie in 1988 and continues to do it to this day.
He also replaced Jeremy Irons as Scar in The Lion King, on the song Be Prepared. You can hear his voice in many family favorite movies, including Aladdin, Chicken Run, Shrek, Hercules, and many more.
He got his first voice role as Lionel the Lion and Aunt Fira in Dumbo's Circus. In 1988, he replaced Hal Smith as the voice of Winnie the Pooh. The rest, as they say, is history. By 2000, he also fully replaced Paul Winchell as Tiger.
In 1991, he tried himself in Warner Bros animation, voicing the Tasmanian Devil in Taz-Mania. He continues to voice the character in Looney Tunes media.
Some other movie roles include Kekata in Pocahontas, Christopher Lloyd in Anastasia, Russell Means in Pocahontas, and many more.
In 2018, he reprised the role of Winnie the Pooh for the movie Christopher Robin, the first voice performer to reprise his role in a live-action Disney movie.
Mel Blanc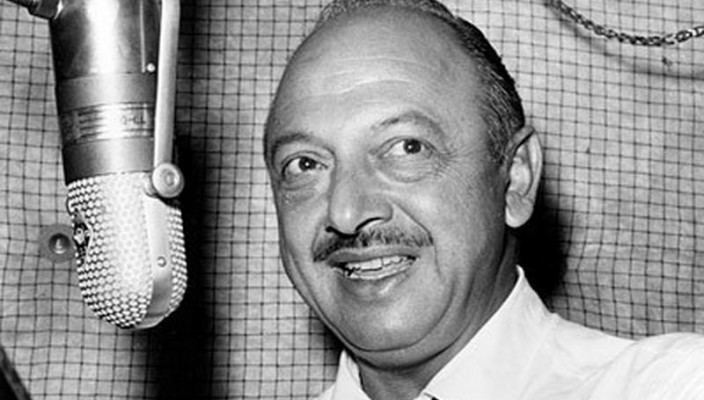 You cannot imagine the voice-over profession and acting without Mel Blanc. He claimed immortality during the Golden Age of American animation. You just cannot imagine voice acting without the man who says, "Eh, what's up Doc". Right?
He has a career spanning more than 62 years in radio, and almost as much in voice acting. He voiced countless characters for Warner Bros' Looney Tunes. He started with Bugs Bunny himself, but also voiced other characters.
Here are a few of his characters: Daffy Duck, Elmer Fudd, Road Runner, Tweety, Pepe Le Pew, Porky Pig, Marvin the Martian, Sylvester, and many more. Put that into perspective, he voiced different characters and different sexes. Some of his characters are male, and some female. And he did them exceptionally well.
James Earl Jones
Many would argue James Earl Jones has one of the most distinctive voices in television and movies. And you cannot go wrong with naming him the legend of voice acting. James provided the voice for one of the most iconic characters on television, Darth Vader.
Many describe him as the "most distinguished and versatile actor" in television, film, and theater. He possesses one of the best-known voices in the business. His stirring basso profondo is something you cannot mimic or imitate.
Using his booming and earth-shaking bass, James made Vader's simple commands sound like a thunderous force. Fun fact: he didn't want to get credit for his performance. He considered it special effects. Now that is one humble person. George Lucas finally listed him as the voice of Darth Vader in Return of the Jedi.
In 2011, he got an Academy Award for Lifetime Achievement.
Nancy Cartwright
Here is another legend in the world of voice acting. Can you imagine Bart Simpson as a woman? Of course, you cannot. But a woman voices one of the more iconic characters on television. Nancy started voicing Bart Simpson in the early 1990s.
Fun fact: she initially auditioned to play Lisa. But she found Bart more interesting Simpson kid. And the fun doesn't stop with Bart Simpson. She also voices Nelson Muntz, Ralph Wiggum, and Todd Flanders.
Tara Strong
Tara Strong has a legacy few can top in the world of voice acting. Many of us grew up with some of her characters. She has done everything from cartoons to video games.
Her most notable characters include Bubbles in The Powerpuff Girls and Timmy Turner in Fairly Odd Parents. But the list shows much more. She voices characters in Teen Titans, Teen Titans Go, Rugrats, Ben 10, Chowder, Wow Wow Wubbzy, My Little Pony: Friendship is Magic, DC Super Hero Girls, and more.
And her list of video games includes Mortal Kombat, Ultimate Marvel vs Capcom 3, Jak and Daxter, Final Fantasy X, Blue Dragon, Batman: Arkham, and many more.
Last, but not least, she lent her voice to the English-language localization of Japanese anime.
Nolan North
Nolan North is the voice of video games in the 2000s, 2010s, and beyond. Most actors on the list of voice performing lent their voice for movies or television series. But Nolan made his living in the world of video games.
He got famous for his role as Nathan Drake in the Uncharted series. That role gave him fame and recognition.
But he also voices characters in other gaming and animation projects. Check out a video game's cat list, and you will find him there for sure.
Seth MacFarlane
Many fans recognize Seth as the main actor in The Orville TV show. But this guy earned his fame as a voice actor. He started the Family Guy project in 1999, and since then, he continues to voice most of the characters in the show.
He studied animation at the Rhode Island School of Design. At the beginning of his career, he worked as an animator and writer for Hanna-Barbera and television series. For example, he worked on Johnny Bravo, Cow and Chicken, Dexter's Laboratory, and more.
In 1999, he started the Family Guy project. He voices the main male characters on the show, including Brian Griffin, Peter Griffin, Stewie Griffin, and Glen Quagmire. Nowadays, Family Guy is a $1 billion franchise.
Jeremy Irons
Most of you recognize Jeremy Irons as one of the best actors in Hollywood. After all, he has won an Oscar and many more awards for his acting.
But did you know he also voiced characters? Albeit, not many, but his performance as Scar in The Lion King remains one of the best in the history of animation.
Jeremy doesn't have a portfolio of voice acting as many others on this list. But his Scar merits a spot, no matter what.
His voice is something distinctive, and almost nobody can mimic it. The question "How do you talk like Jeremy Irons" is popular on Google and Quora. And the answer is: The ideal voice should utter no more than 164 words per minute and pause for 0.48 seconds between sentences. Sentences themselves should fall rather than rise in intonation.
Billy West
Billy West is a complete musician, but also an accomplished voice actor. He has voiced more than 120 characters. The older generation recognizes his work in the 1980s and 1990s in the series Doug and The Ren & Stimpy Show.
The younger generation might recognize him for his work in Futurama, portraying the main character Fry.
Laura Bailey
Here we have another legend in the video games voice acting. There are superstars, and there is Laura Bailey. Laura is THE female voice of English-language versions of anime and video games.
She voiced characters for games like World of Warcraft, Street Fighter, Dragon Age, Dragon Ball Z, Skyrim, Final Fantasy, Sonic the Hedgehog, Halo, and many more.