Learning how to drive is an important milestone in many people's lives. Additionally, learning to drive well not only liberates you but prevents the chances of accidents. However, this can be a daunting task if you do not choose the right driving school. With so many driving school options available in Birmingham, it can be difficult to know where to start. Below are some tips on how to choose the best driving school in Birmingham and become a confident driver.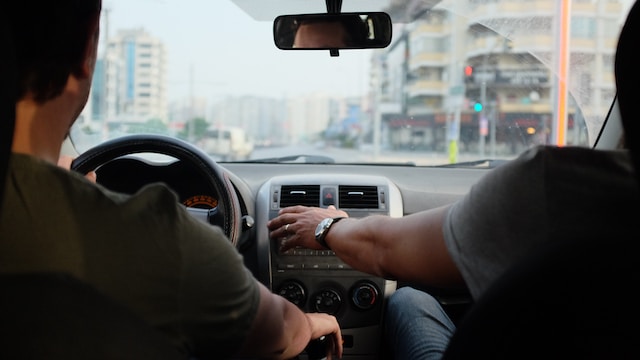 1. Look For Accreditation and Licenses
Your first consideration when looking at any driving school should be their credentials. Make sure that they have the necessary licenses and accreditation in your area, as this will ensure that their lessons meet government standards.
You should also check if their instructors have all the necessary certifications like ADI (Approved Driving Instructor) or PDI (Potential Driving Instructor) licenses before choosing that particular driving school. In case you are searching for a reliable driving school in Birmingham, try Just Pass. All information on the driving class courses can be availed from https://justpass.co.uk/.
2. Check Reviews and Ratings
The next step is to check driving school reviews and ratings from former students or learners on social media platforms like Google Reviews, Trustpilot, etc. This will give you an idea of what other people's experience was with the specific driving school.
Take these ratings into account when considering which place offers the best service for your needs. Just don't simply rely on star ratings only while reading reviews; rather, consider carefully what each reviewer says about their experience with them.
3. Consider Their Teaching Approach
Different schools may offer different teaching approaches. Therefore it becomes quite crucial for you as a learner to pick up the one that suits your style of learning.
Some schools focus purely on textbook theories; others concentrate more on practical sessions with frequent interactions. While some may combine both of these approaches together in order for you to learn quickly and efficiently.
Think about whether hands-on learning works better for you than sitting through theory lessons because it could make all the difference between passing or failing your test!
4. Check The Availability Of Behind-The-Wheel Instruction Time Slots
Before committing yourself by signing up, please remember certain factors, such as available slots and opening and closing times to be ascertained by the driving schools.
Making sure that they offer driving lessons when you are free is important.
Moreover, you may want to choose a school that has both flexible scheduling times and offers classes during weekends and evenings too. It can be helpful in case you have busy schedules on weekdays!
5. Evaluate The Quality Of Instructors
Now comes the most significant part of choosing a school: evaluating its instructors' quality. A good instructor who's compassionate, reliable, and experienced will provide not only technical instruction but also emotional support to work through challenges like fear which almost all beginners face when learning how to drive.
As mentioned earlier, ensuring every person teaching a driving course holds all necessary certification(s) such as ADI or PDI. These licenses can help find experienced instructors with extensive experience in instructing students across different levels of proficiency behind the wheel.
6. Compare Costs And Assess What You'll Get From Each Package
Checking each program/course fee structure will help you assess if it's cost-effective for what meets your skill level.
Also, what additional services do they provide other than standard practical sessions? Do they offer car rental for tests? How many hours of training would be required by keeping in mind any hidden costs like fuel charges etc.?
Compile a spreadsheet before. Comparing several driving schools' packages, including their fees vs what type of services they provide, you can make an informed decision regarding which one makes more sense for your budget without compromising essential features/sessions needed.
7. Inquire About Car Safety Features
Make sure that each driving school's fleet has adequate safety features, ABS (Anti-Lock Braking System), airbags, as well as other amenities like audio warnings while overspeeding could mean the difference between life and death scenarios.
Remember, these little things which often go unnoticed later come into crucial play on judgment day, which is exam day!
8. Consider Pass Rates As An Indicator Of Success Track Record
It is important to consider pass rates when choosing a driving school as it gives an indication of how successful a particular institution or program is in helping its students pass the exam.
For example, if a driving school has high pass rates consistently over the years, that suggests either their course and/or instructors' quality is very good. Then that can help you be much more confident to make your decision to dedicate time with respect to that school.
Conclusion
By following these steps, you can make an informed decision that will lead you down the path toward being a confident and safe driver. Consider accreditation, reviews, approach towards teaching, instructors' experience and qualifications, availability of slots, car safety features, and pricing/packages while choosing any driving school in Birmingham.
Once you have identified each aspect important for your needs, then comparing different schools in the market becomes relatively easy. Choose wisely and practice enough after joining so that you become well-versed as quickly – from beginner to pro!