There's no doubt that updating the interior design of your home is a great idea. Not only does it increase the value of your home and make it more attractive to buyers, but it also makes it a more enjoyable place to live. This is especially true if you choose to invest in quality materials and fixtures, as these will last longer and elevate the resale value of the property. Even small changes can make a big impact, but you need to know what to do to maximize the value of your investment. Fortunately, there are resources that can provide inspiration. If you're in need of advice, keep reading to find out about some stylish accessories to give your home a pop of color.
What Are Some Stylish Accessories That Will Give Your Home A Pop Of Color?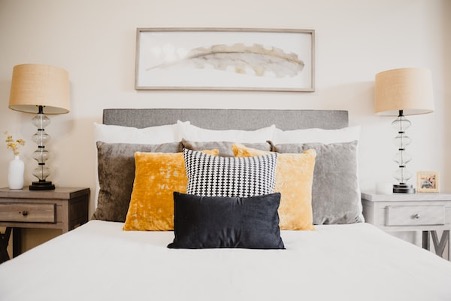 Throw pillows are an essential part of home decor. A throw pillow is a fantastic way to add color, texture, and pattern to any room. They come in many different sizes and shapes, so you can find one that fits your style perfectly. Whether they're draped over furniture or piled up on the floor, throw pillows make it easy to bring any space alive with personality and vibrancy. The right throw pillow can instantly elevate the look of a room – giving it a pop of color. From velvet textures to embroidered designs, there's something for everyone
When you're looking for something unique, consider unexpected sources. You may be surprised at the range of stylish items you can find in places like thrift stores, garage sales, and flea markets. If you take the time to look around these locations, you can pick up some one-of-a-kind pieces that won't cost an arm and a leg but still add serious style points to your interior design scheme. Vintage magazines or books can lend themselves perfectly as decorative objects and materials such as shells or driftwood can also make excellent accents
The truth is that with so many options available, finding the perfect accessories or design elements for your home is easier than ever. From wall art to rugs, and sculptures to furniture pieces, there are numerous ways to add color and style without breaking the bank or having to redo an entire room from scratch.
How Else Can You Improve Your Home Environment?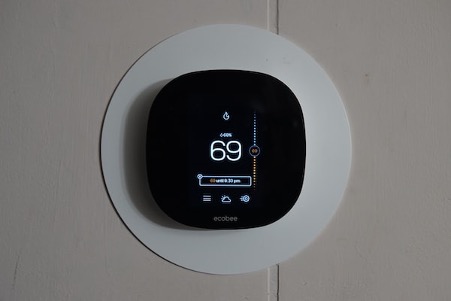 Now that you know how to make your home more colorful, let's discuss what you can do to create a safer and more pleasant environment. For example, many homeowners don't think much about their indoor air quality, but they should. Indoor air pollution has been linked with a wide range of health conditions including emphysema, strokes, and respiratory infections. That's why you should take steps to protect your home's air quality, like using a vacuum with a HEPA filter and purchasing an air purifier to eliminate pollutants and allergens.
If you want more control over your home's indoor temperature, then you should upgrade to a smart thermostat. They can be programmed to automatically adjust the temperature based on your schedule and preferences, which can reduce your energy usage and save money. Additionally, a smart thermostat can provide you with valuable insights into your energy habits. They can track how much energy you use and when, so you can optimize your energy usage to be as eco-friendly as possible to lower your home's carbon footprint.
Overall, the right accessories can give any home a new look. Your decor can add a personal touch to any space while ensuring that the room feels inviting and cozy. By using decor to give a home a pop of color, homeowners can easily update and elevate the look and feel of any room. Beyond just updating your decor, you should be proactive about creating an environment that is healthy and comfortable. Some ways to achieve this include buying an air purifier and upgrading to a smart thermostat. Follow the tips in this article and you'll be on your way to living in the home of your dreams.