Garlic, whether pickled or pureed, baked or boiled, is the cornerstone of cuisines all over the world, featuring in almost every meal. Countless recipes begin by sautéing a little garlic because the cloves of this edible bulb are so very flavorful.
Depending on how you cook it, garlic can be mild and sweet or assertive and pungent, whichever way you like it. Garlic is also used raw, often finely chopped or mashed to a paste.
Even though garlic is not famous for its smell, still it gives an extraordinary taste to the dishes. Try it out and you won't regret it.
Green Garlic Stuffed Mushrooms
Recipe via food52.com
A superb and simple recipe that bags full of flavor. Spoon out the stalks of the mushroom making plenty of place in there for the garlic, cream cheese, and parmesan mixture. Simply placed in the oven and lightly roasted ready for a finger bites evening as an entree or while waiting for the main meal to arrive. Lovely on its own or accompanied as a side dish to simple, pan-fried meat cuts such as beef, lamb, or chicken.
Garlic Knots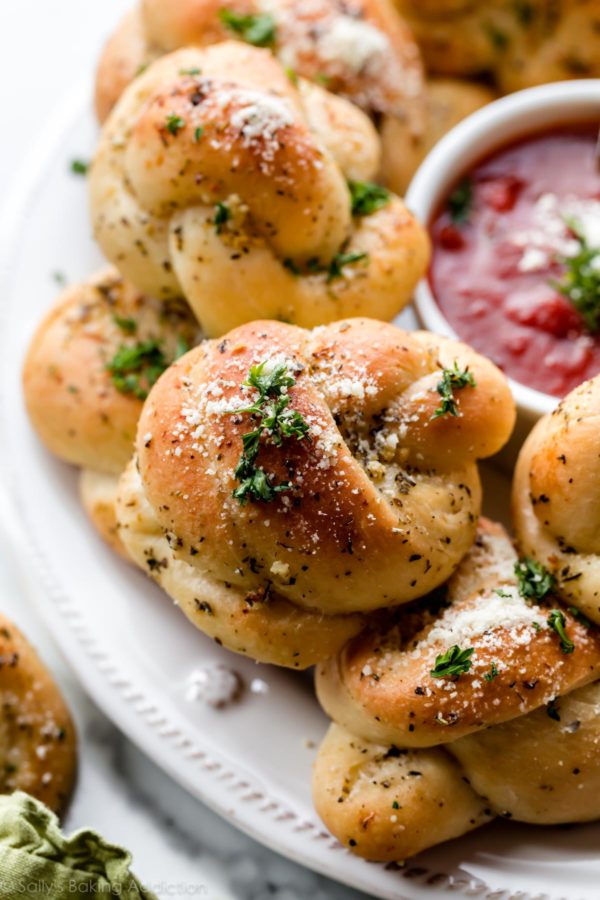 Recipe via sallysbakingaddiction.com
Posh garlic bread anyone? Essentially made by making pizza dough, these little knots will work perfectly well with a big bowl of spaghetti in a rich tomato sauce. You'll simulate going to the Italian restaurant nearest to you. Full of garlic sauce, this will challenge your taste buds. Beautiful little things perfect to accompany the main meal or simply as a little treat with a homemade tomato sauce as a dipping sauce.
Garlic Fried Rice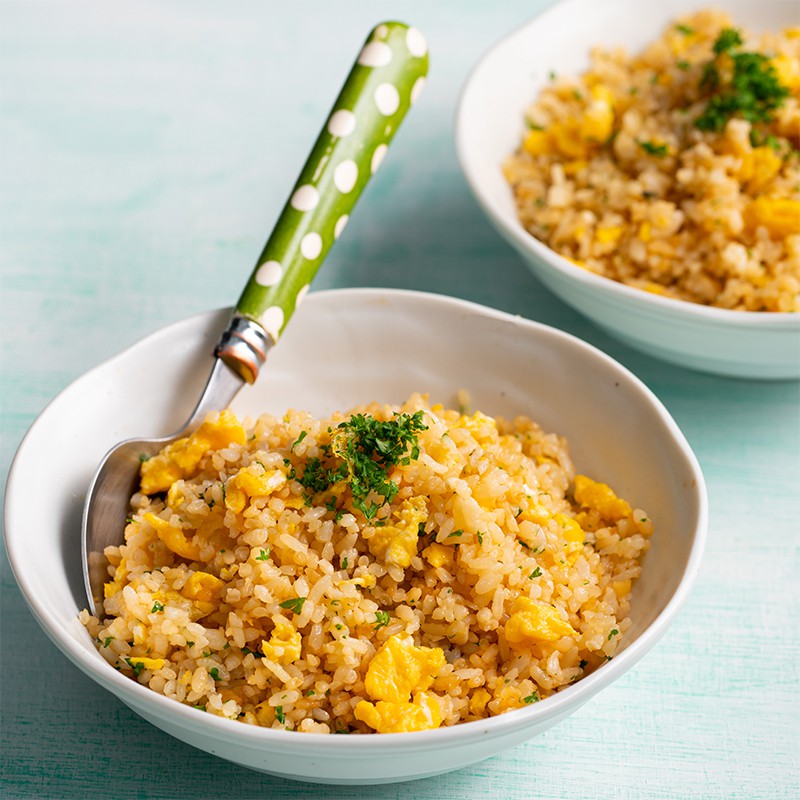 Recipe via hot-thai-kitchen.com
Fried garlic boasts an incredible wow factor once put it cold grapeseed, vegetable oil, or any other neutral oils to brown. A very satisfying, "coming back for more" side dish that serves also as a main with other influenced Asian delights you might wish to pair it with; such a filet of white fish poached in a ginger sauce. We've found a terrific recipe with a secret ingredient – honda shi, the Japanese style bouillon cube.
Spaghetti Aglio e Olio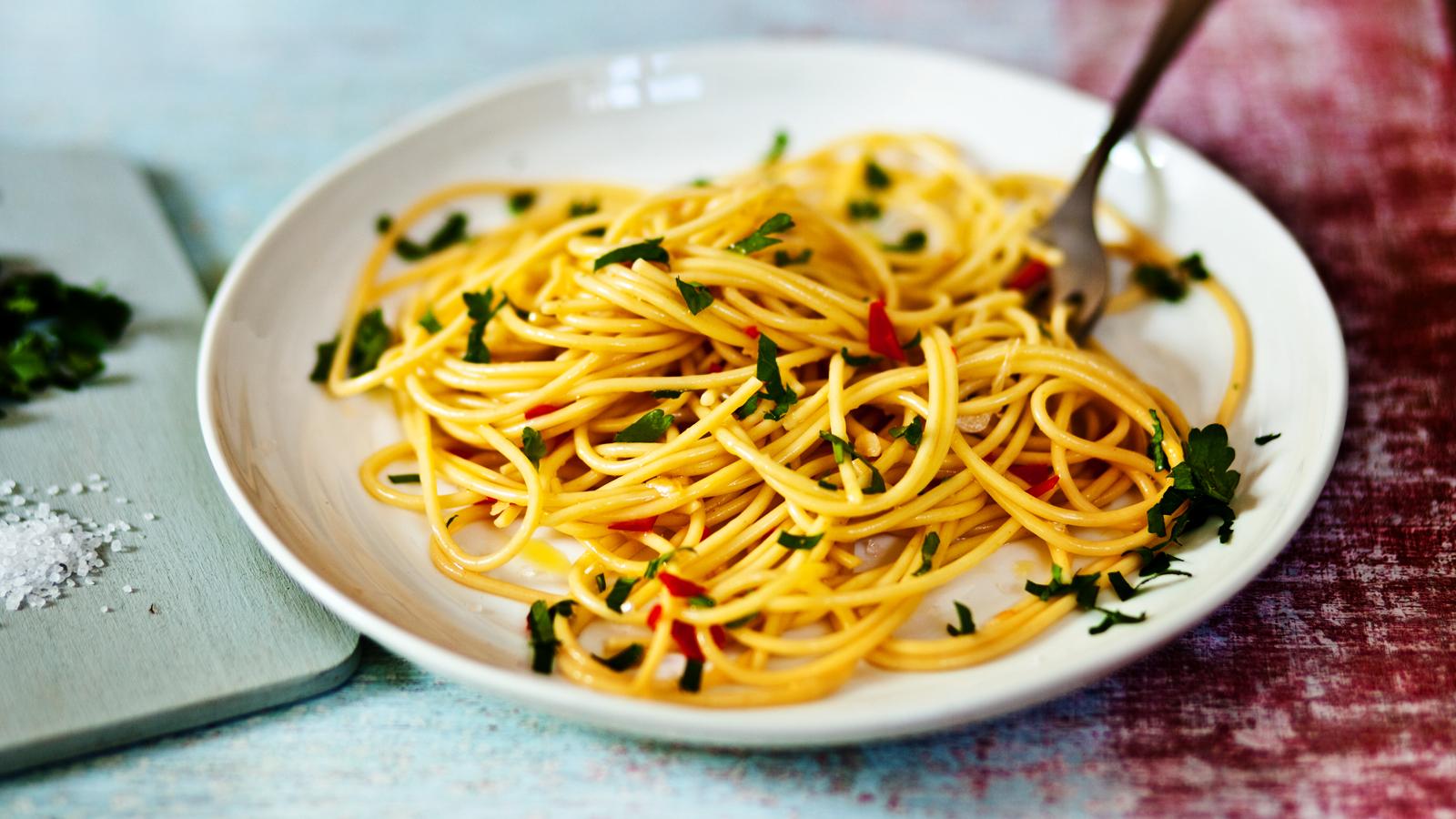 Recipe via bbc.co.uk
In simple terms, garlic and butter spaghetti. It's incredible to know that cooking actually is that simple that you might not ever want to order a takeaway ever again – unless it's a great Asian. Totally understandable! 5 ingredients to make you feel like the chef of and rather inexpensive! A quick fix to hunger coming back from work late. Secret? Pasta water. When draining the pasta, keep ¼ of a cup of pasta water. When adding all ingredients to the pan, add your pasta water and keep on mixing until fully evaporated. It'll become rich and creamy. No cream or butter, pure starch from your pasta water.
Slow-Cooked Halibut With Garlic Cream and Fennel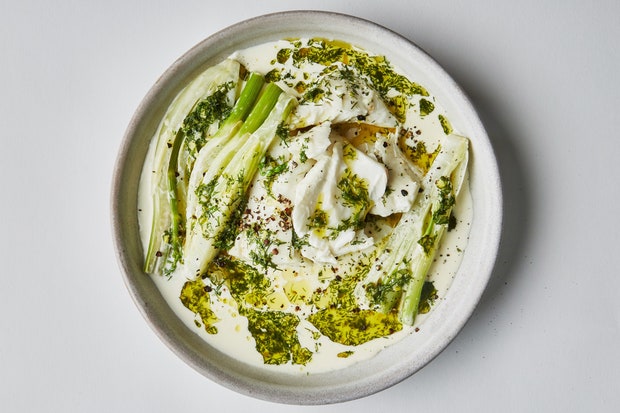 Recipe via epicurious.com
If you aren't fortunate enough to find halibut from your local fish market, then cod or pollock will do just fine as long as it stays a white, flesh segmented meaty fish. When you poach the garlic in the cream, the harsh bold flavors, tanginess goes away and becomes more mature, like going to a fancy ball without others noticing. Superbe accompaniment to the fish. A perfect dish served with steamed vegetables and plain white rice.
Garlic Herb Broth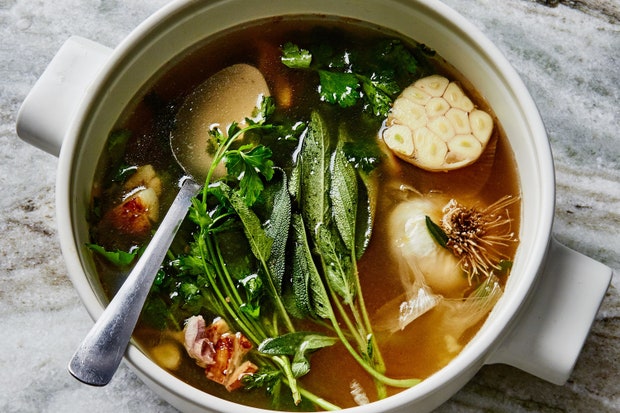 Recipe via epicurious.com
A must-try dish, however with a strong aroma while cooking as well as eating. This is the recipe, the must-have if you are feeling under the weather, and do not wish to swallow pills like they're going out of fashion. It's a great remedy for sick days and even future ones. Highly recommended recipe! It tastes delicious and does not require too much technicality in the kitchen. Done within the hour.
Garlic And Cumin Butter Prawns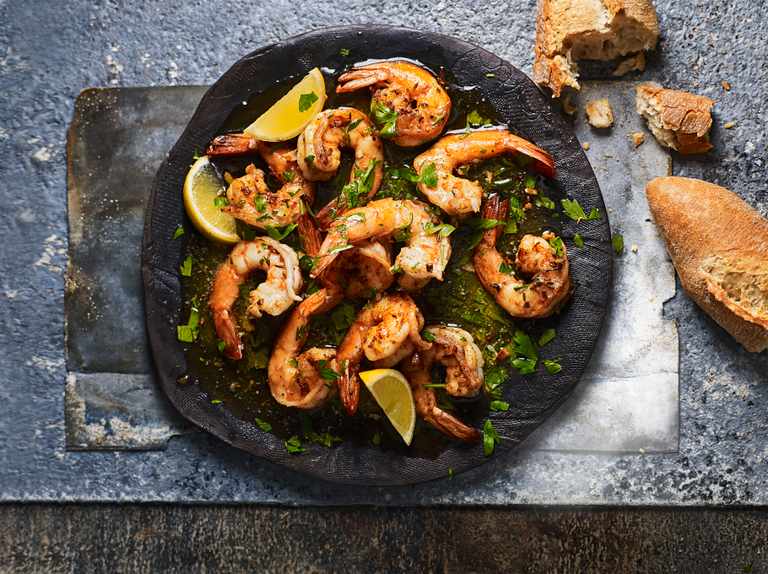 Recipe via olivemagazine.com
You don't have half a day's luxury to spend in the kitchen? Or you don't fancy it as the game is on? In 20 minutes, you have something to really impress anyone around the dinner table. Flavors from the freshly ground cumin and garlic mixed with the natural sweetness of the prawns work a wonder. Then mixed in a light brown butter makes this rich and creamy and simply delicious. Perfect for any season and eaten both for a light lunch alongside a green salad or served with steamed basmati rice. A lovely recipe with a great source of protein.
Morrocan Lamb Shoulder With Garlic and Tahini Yoghurt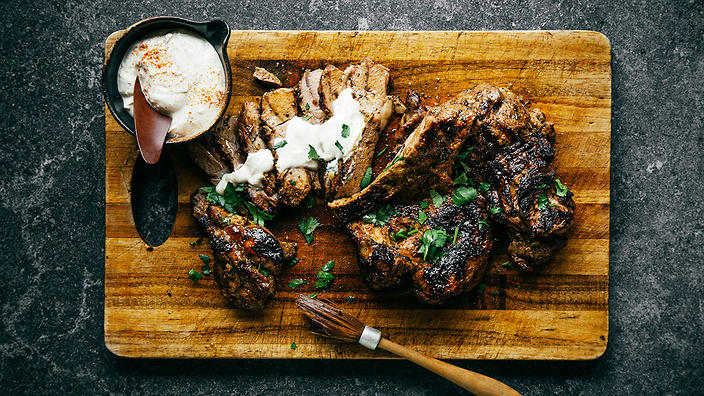 Recipe via sbs.com.au
There is garlic everywhere in this recipe you'll be happy to know. It's no secret that lamb's best friend has to be garlic. Palate pleasing dish from our Moroccan friends adding plenty of flavors and where the garlic really comes alive through the yogurt tahini. You have the best of both worlds – slow-cooked garlic within the lamb so you get this wonderfully rich creaminess from it, then on the other side of the spectrum, the spicy, juicy rawness from it within the yogurt. An overnight dish but well worth it.
Roasted Red Bell Peppers With Garlic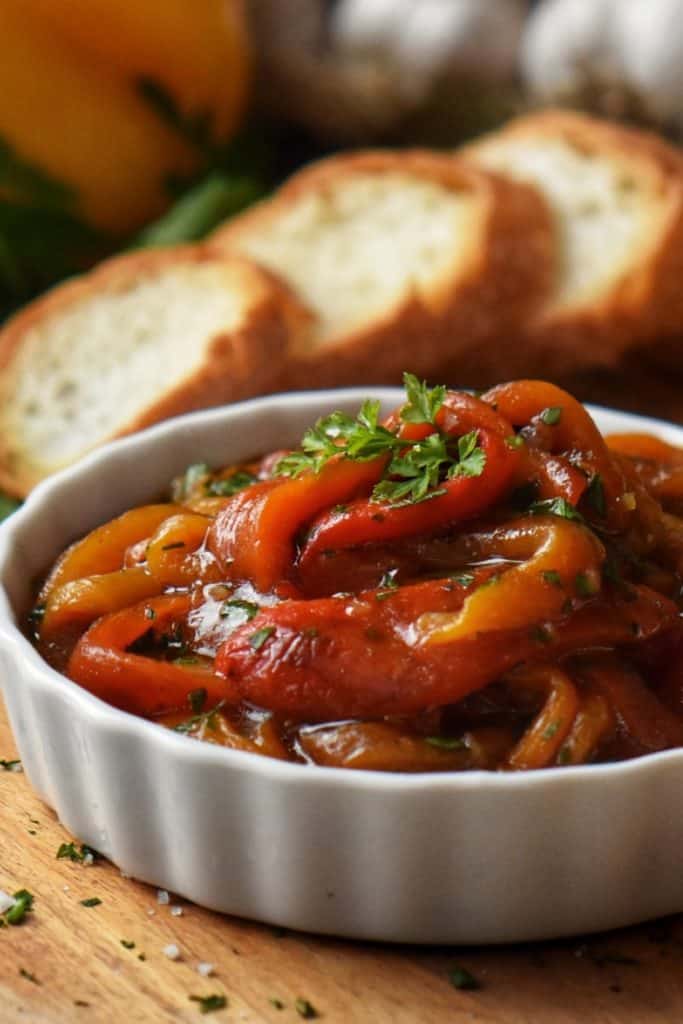 Recipe via shelovesbiscotti.com
One of the best ways to eat red peppers is to simply roast them in the oven until the skin turns frankly, black. Secret – once you are happy with the way your peppers are roasted, take them out and put them immediately in a plastic bag. Close and properly shake the bag like you're Tom Cruise from the movie "Cocktail". The skin will come off straight away with no effort and will leave your work surface nice and clean. A super easy recipe is full of garlic magic.
Garlic Parmesan Herb Butter Polenta Fries (with Lemon Aioli Sauce)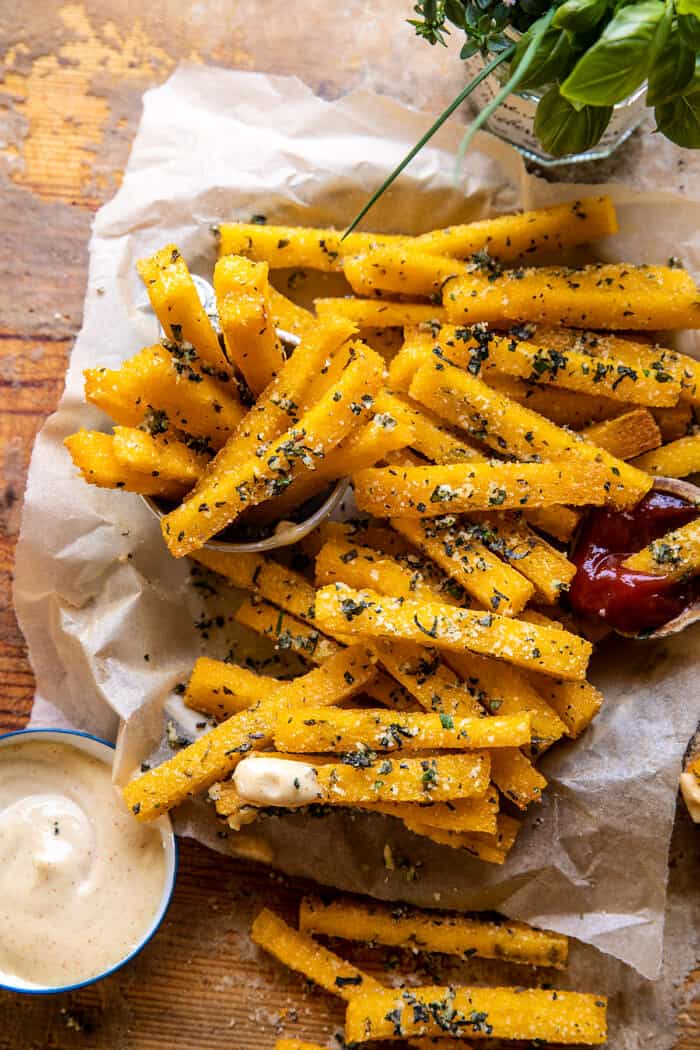 Recipe via halfbakedharvest.com
This is a recipe that has 0 introductions apart from "oh wow, ok". The polenta makes the potato fries extra crispy and the garlic well, making the whole experience better. If you thought there were no better ways of eating fries then think again. On top of that, since it isn't bathed in oil, you can eat more without having the guilt sensation straight after. Guilt-free fries. Hell yes. Perfect if you wish to have a BBQ, or simply alongside grilled vegetables.