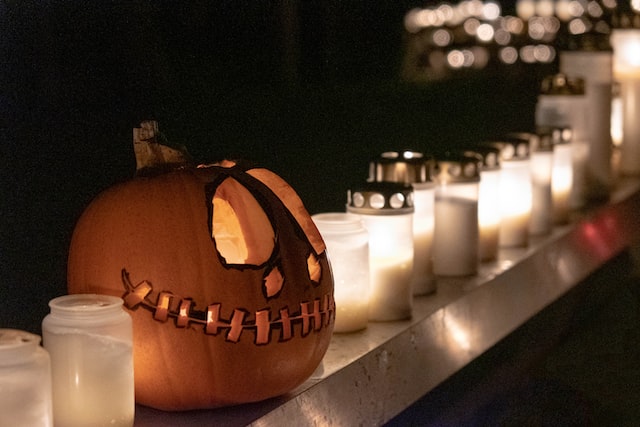 Halloween is the time of the year for fun and excitement. Whether you're looking for costumes that will make you stand out from the crowd or want to make your kids' night easier, color contacts are a great way to go in this spooky season.
Why We Wear Colored Contacts
We wear colored contacts because they give our eyes a beautiful and natural look. They can also help you to stand out in a crowd. In addition, color contacts can help you to look more attractive and younger. There are many different types of color contacts available, so you can find something that looks great on you.
How to Wear Colored Contacts
If you're looking for a spooktacular Halloween costume, consider donning some color contacts! Here are five easy ways to wear them:
As part of an eye makeup look. Add some color to your eyes with contacts and some shadow or liner for a complete look.
As an accessory to any costume. If you're dressing up as a witch, try wearing colorful contact lenses as part of your disguise.
As part of an all-over costume ensemble. If you're going as a character from Alice in Wonderland, for example, put on some colorful contacts, and you'll be ready to go!
Costumes for Teens and Children
There are many different ways to dress for Halloween, and there's no wrong answer regarding what color contacts to wear! Looking for a bright and eye-catching costume? Consider wearing contacts in some of your favorite colors. Here are some Halloween costume ideas with color contacts for children:
Rainbow Bright Eyes
If you're looking for a colorful costume that will stand out, try wearing rainbow-colored contacts during Halloween! This costume will surely be a hit with all their friends, and they'll look fabulous while doing it! They can be paired with any costume and look fantastic!
Pirate Eye Makeup
If your kid is a fan of pirates, then why not try dressing up as one this Halloween using some eye makeup and colored contacts? This pirate costume is perfect for kids and adults alike, and you can achieve the look by wearing black eyeshadow over your normal eyelids, followed by a light green or blue contact lens on top. For the finishing touch, add some brown or black hair extensions to give yourself that wild look!
Cute Disney Princesses
If you're a fan of Disney princesses, then why not make your child's Halloween just as magical? This costume idea is easy to put together, and it'll make your little one look like a princess in no time! The first thing you'll need to do is buy some white contact lenses so that they can take on the role of a princess. You can also add some fake eyelashes and colored lip balm to complete the look (or use actual makeup if you want!). The next step is to dress up your child in their favorite Disney princess outfit (and don't forget their crowns!) so that they feel like royalty while going trick-or-treating. For an added touch, add some sparkly accessories for the finishing touch!
Costumes for Adults
Halloween costumes can be entertaining, but they can also be costly. If you're on a budget, you might want to consider using color contacts in your costume; this is a smart way to get the same effect as more expensive costumes without spending much money. Here are some ideas for adult Halloween costumes using color contacts:
The Monster Hunter: You can dress up as the iconic monster hunter from Capcom's video game series with some color contacts. You'll need green eyeshadow and brown contacts to achieve the look.
Witches: You can be a witch or warlock with some color contacts. For witches, you'll need black eyeshadow and purple contacts. For warlocks, you'll need green eyeshadow and blue contacts.
Space Alien: If you want to go all out with your alien costume, you can use colored contact lenses to make it look realistic. For example, you could use green contact lenses to make your eyes look like they're made out of emeralds.
Ghosts: Choose from some wacky colors for your contacts. For example, you can get purple or brown lenses to achieve the look of a poltergeist.
Conclusion
One of the best parts of Halloween is when you dress up, and if you're looking for some costume ideas that will stand out, consider incorporating color contacts into your ensemble. Whether you go for a wild look inspired by the masquerade ball or choose something more subtle and understated, adding colorful contacts to your eyes can really make a difference.