Ayurveda is one of the world's oldest science. It dates back to 3000 BC when the roots and the concept of Ayurveda has been established by the sages of India. It is a holistic healing system that is based on the belief that our health depends on the balance between the mind, body and spirit. It also considers health as our natural birthright and that a healthy, long life is available through proper diet and lifestyle, as well as herbal remedies.
Today many people realize the benefits of combining conventional medicine with alternative treatments. These alternative solutions are becoming more and more popular and acknowledged in our western societies. Ayurveda is an effective treatment and prevention for asthma, painful menstruation, high blood pressure, migraines, depression, chronic constipation, chronic fatigue syndrome, irritable bowel syndrome, obesity and many other medical conditions.
An Ayurveda retreat is more than just a relaxing holiday. Whether you suffer from a medical condition or just seeking a cleansing method, you can have a consultation with a doctor or therapist to get an individual diet offered. Start the day with a yoga sessions and get massage treatments every day. All this in the middle of nature, perhaps just a quick flight or drive away from your home. After a week holiday you will feel reborn.
There are plenty of specialized Ayurveda Retreats to choose from. We have selected a list of ten excellent destinations in Europe to have a real authentic Ayurveda experience.

Our editorial team recently had the opportunity to visit Ayurveda Parkschlösschen near Frankfurt, Germany. The team's expectations were not only met but beyond exceeded, placing Ayurveda Parkschlösschen at the top of the list as the number one destination for a healing Ayurveda retreat in Europe.
At Ayurveda Parkschlösschen the age-old Ayurveda science is practiced by a highly skilled team of qualified physicians and therapists for more than 25 years. Here everything is about Ayurveda, from the excellent vegetarian gourmet cuisine to the materials and colors that have been carefully chosen according to Ayurvedic insights. Every member of the caring and attentive staff is competent in the ancient science. Guests can choose from a broad range of Ayurveda programs and wonderful synchronous oil massages to recharge and rejuvenate the mind and body. The beautiful, serene surroundings, the tranquil parkland, the large wellness department and the daily yoga classes all contribute to a deeply relaxing and healing experience.
Given that Ayurveda Parkschlösschen is an exclusive Ayurveda health resort – the only five-star Ayurveda hotel in Europe – guests can expect the highest level of expertise and service. We recommend Ayurveda Parkschlösschen to anyone wanting to increase their health, detox their body and heal. Your time here will be a real mental detox, a retreat from the outside world.
For more information about the Ayurveda Parkschlösschen visit their Website.
Hotel Thermenhof Paierl – Austria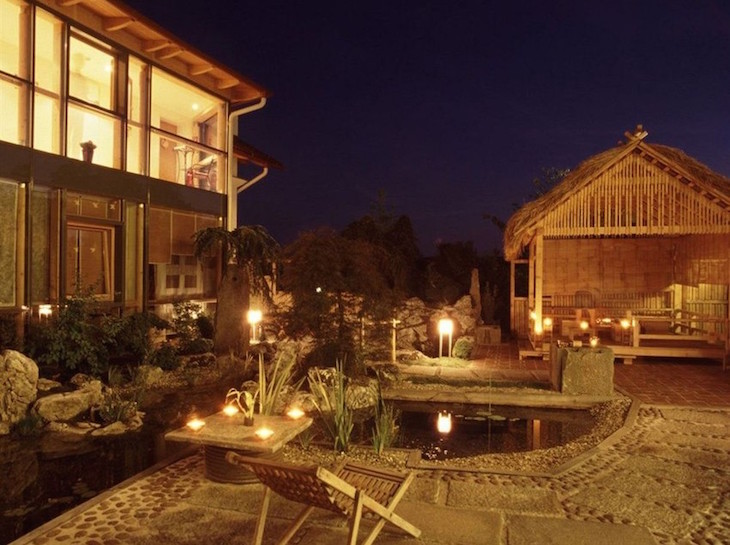 via destinia.com
The Hotel Thermenhof Paierl is located 150 km south of Vienna in beautiful scenic landscape of vineyards, sparkling rivers and villages. With Indian doctors and therapists who represent the classical, traditional teachings and methods the hotel offers original Ayurveda experience for the visitors. It has healing thermal water which is a great supplement for any treatment and remarkably good for joint problems. There are different packages for weight-loss, purification, anti-stress, back and spine for a duration of 7 days, 14 days or even 21 days.
Hotel Alpino Atlantico – Madeira, Portugal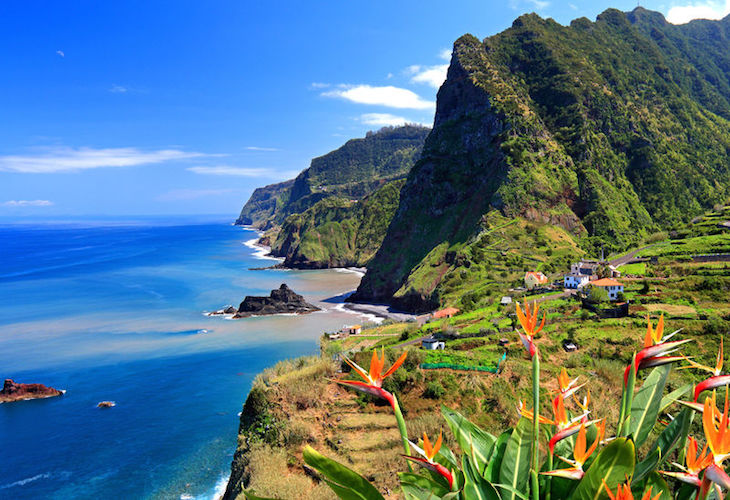 via www.makalius.lt
Located on the beautiful sub-tropical Portuguese island, Hotel Alpino Atlantico on Madeira, is a perfect getaway. A small boutique hotel specialized in high-class Ayurveda treatments offering yoga and hiking in the surrounding beautiful mountains and also cooking classes. The Ayurveda Spa Center of Birgit Moukom offers thorough medical examination and individually customized treatments by Indian specialists.
Ayurveda Mallorca – Spain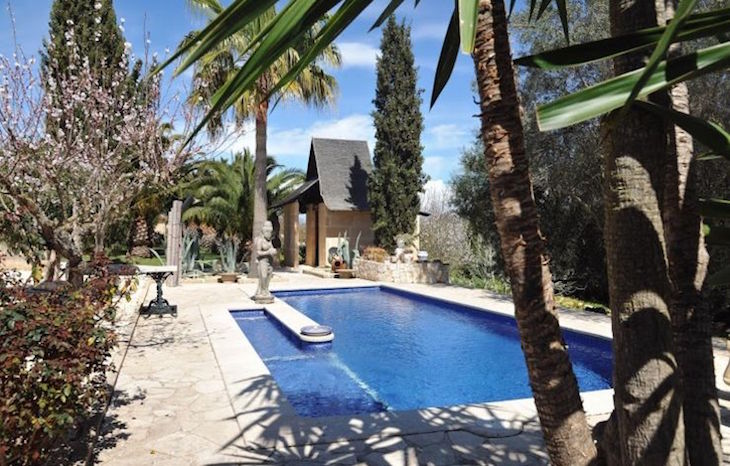 via www.spa-in-spain.com
Ayurveda Mallorca on the popular mediterranean island near the Spanish coast is a perfect destination all-year around. The professional therapists come from the cradle of Ayurveda, India and Sri Lanka. With their extensive knowledge and warm welcome you will feel like home in the traditional Majorcan house which is home to the spa. Thanks to the size of the house that has only 10 rooms, family atmosphere and delicious individually cooked meals are guaranteed.
Ayurveda Resort Sonnhof – Austria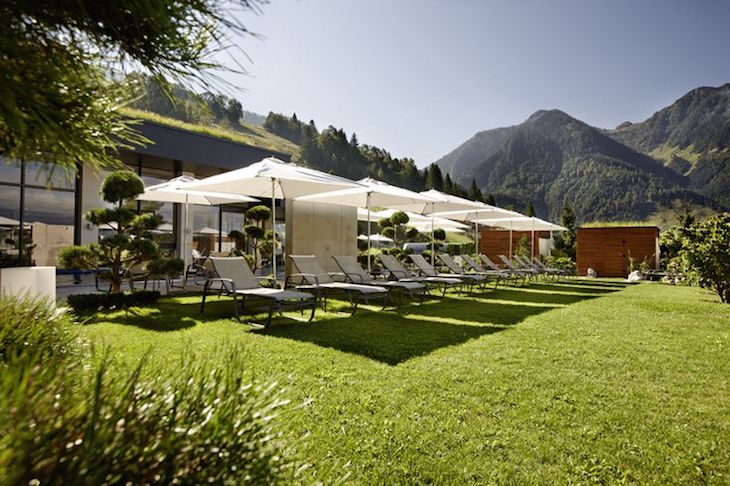 via www.sonnhof-alpendorf.at
The stunning alpine location in Tirol makes Ayurveda Resort Sonnhof one of the best retreat options one can choose. It has a wide variety of Ayurveda treatments and also a unique culinary concept that blends traditional Ayurvedic recipes with locally grown organic ingredients. Go on a mountain hike or walking tour and breathe in the fresh mountain air of the Austrian Alps.
La Clairière Bio & Spahotel – France
via healinghotelsoftheworld.com
La Clairière is located in one of the most beautiful spots in France, in the Alsace mountains in the middle of the Natural Park of the Northern Vosges. You can take a long walk in the forest, bathe outdoors to reconnect with nature. This unique place offers effective spa and Ayurvedic treatments and retreat programs alongside with the finest organic cuisine with organic ingredients, typical for the Alsace region.
Shakti Ayuveda Center

,

 Hotel Apollo – Slovenia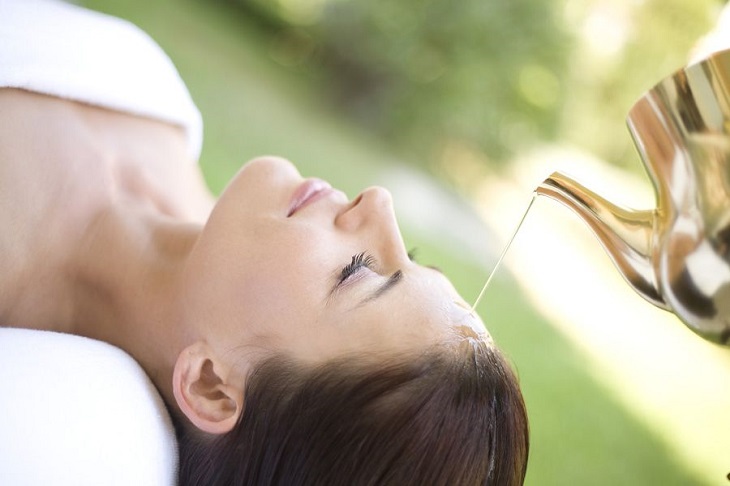 Hotel Apollo is located in Portoroz, the renowned Slovenian seaside resort at the northernmost part of the Slovenian Adriatic Sea. This unique active wellness hotel is directly connected with Lifeclass Portoroz spa where Shakti Ayurveda Centre can be found. The team of Indian Ayurvedic doctors and qualified therapists (mainly from India) offers authentic Ayurveda – adapted to the Mediterranean environment and supplemented with yoga and meditation.
Hotel Fidazerhof – Switzerland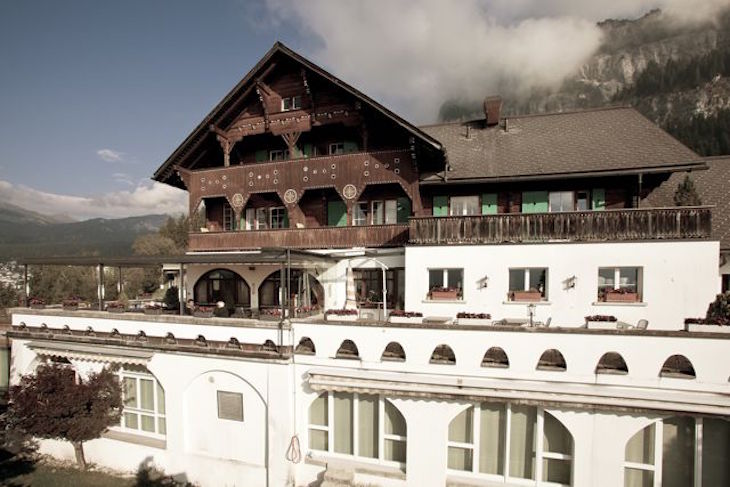 via tripadvisor.de
Hotel Fidazehor in Switzerland is the perfect place to stay, not only for ski and snow lovers. It offers incredible views of the Grisons Alps, green meadows and forests, mountain peaks and mountain lakes. Besides the various therapies and Ayurvedic massages they have a fantastic kitchen with regional specialties, vegetarian cuisine and Ayurvedic dishes. Your retreat will be the most relaxing time in pristine environment in the Swiss Alps.
Ayurveda Clinic Lucky Bansko – Bulgaria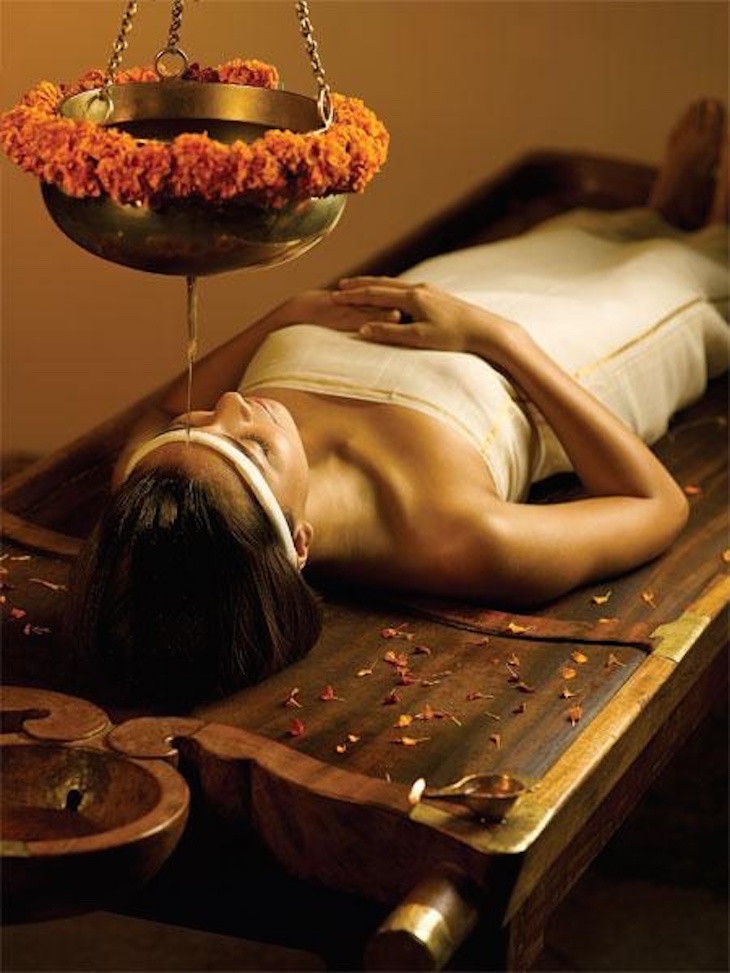 via olx.in
One of the best five-star hotels in Bulgaria, Lucky Bansko Aparthotel has opened the Ayurveda Clinic Lucky Bansko with licensed Indian doctors and therapists. Two times in a year, April and May, and October and November the clinic offers 7, 14 or 21 day complete retreats. This includes 2-3 therapy sessions per day with therapeutic oils, Indian herbs and detoxification tea, optional yoga sessions and organic Ayurvedic food.
Hotel Wellness Kinga – Poland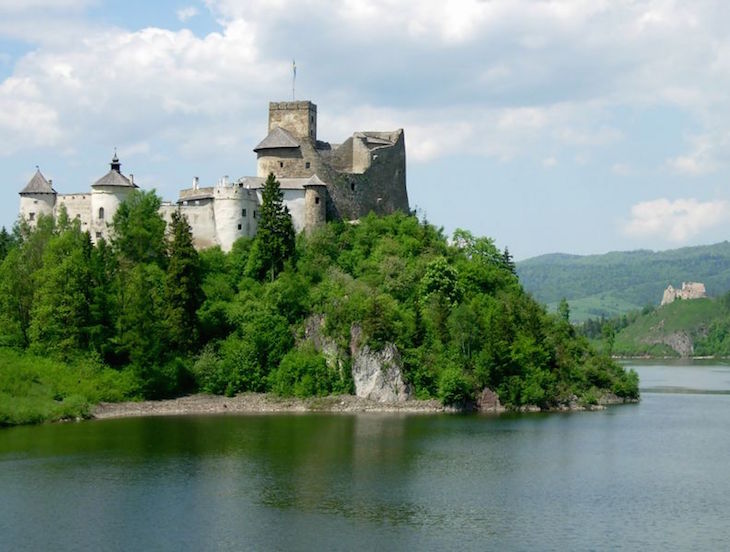 Laying in a beautiful location near the Slovakian border this four-star hotel offers original Ayurvedic retreats in its wellness center, in pristine environment, surrounded by mountains, lake and mediaeval castles. After a consultation with one of the Indian doctors, guests can choose from the 5 to 7days residential retreat program.