Eating a good breakfast is crucial for your metabolism and body. You are probably thinking about what to eat every morning when you get up and still not be worried about the number of calories you consume. Starting your day with a healthy and nutritious breakfast is the best thing you can do for your health.
If you are taking care of your health and look, eating a filling low in calorie breakfast can do miracles for you and your mood too. And don't rush guys, take some time in the morning and prepare a delicious and nutritious breakfast that will satisfy your whole day.
If you are running out of ideas, we have prepared a list of the top ten healthy breakfasts under 300 calories that will absolutely motivate you.
Blueberry Corn Muffin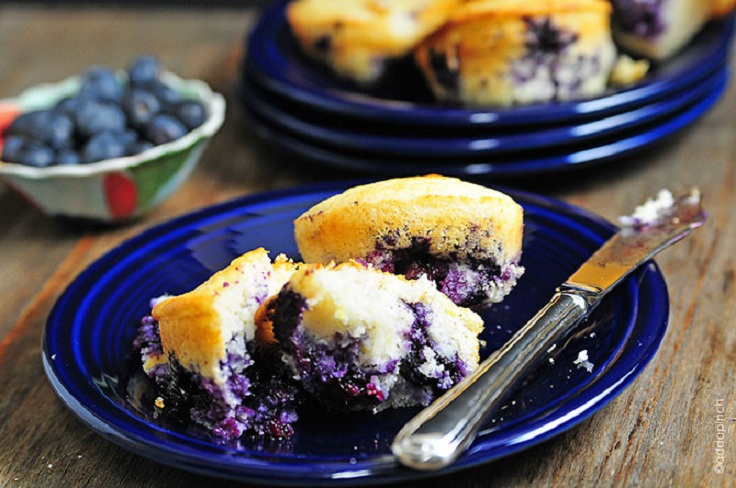 via addapinch.com
The rich flavor and delicious taste of blueberry muffins packed with only 175 calories is a great way to start your healthy day! Don't forget to share the recipe with your friends.
Oatmeal And Apples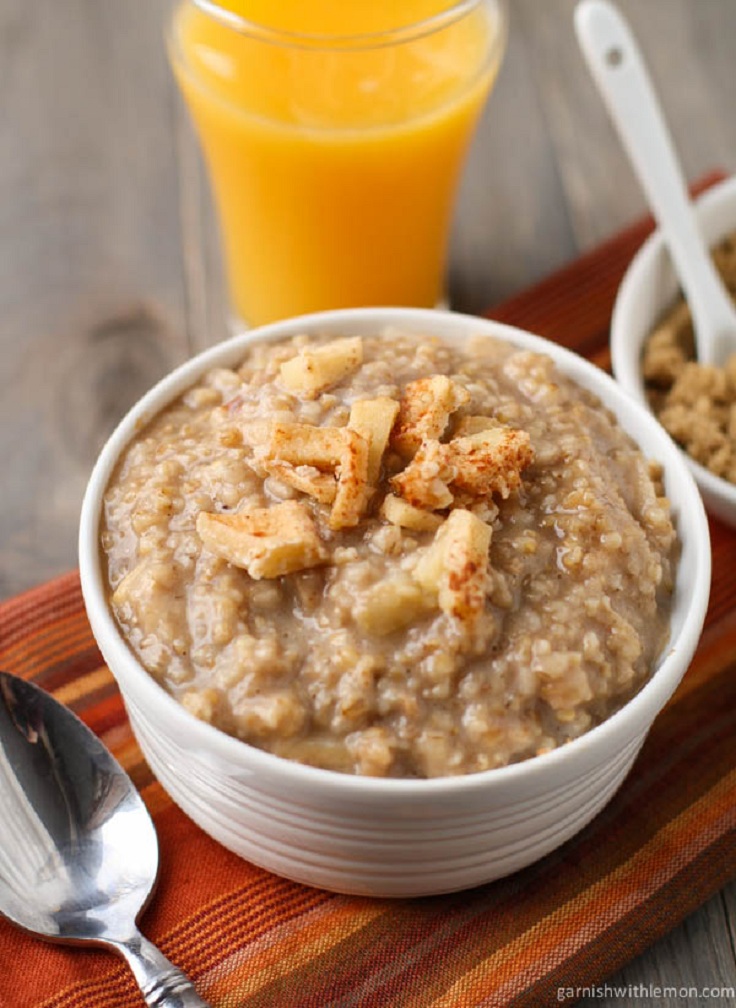 It will take you just a few minutes to prepare this nutritious breakfast full of healthy benefits. There are only 150 calories in one serving size of oatmeal. Woohoo!
Scrambled Eggs With Smoked Salmon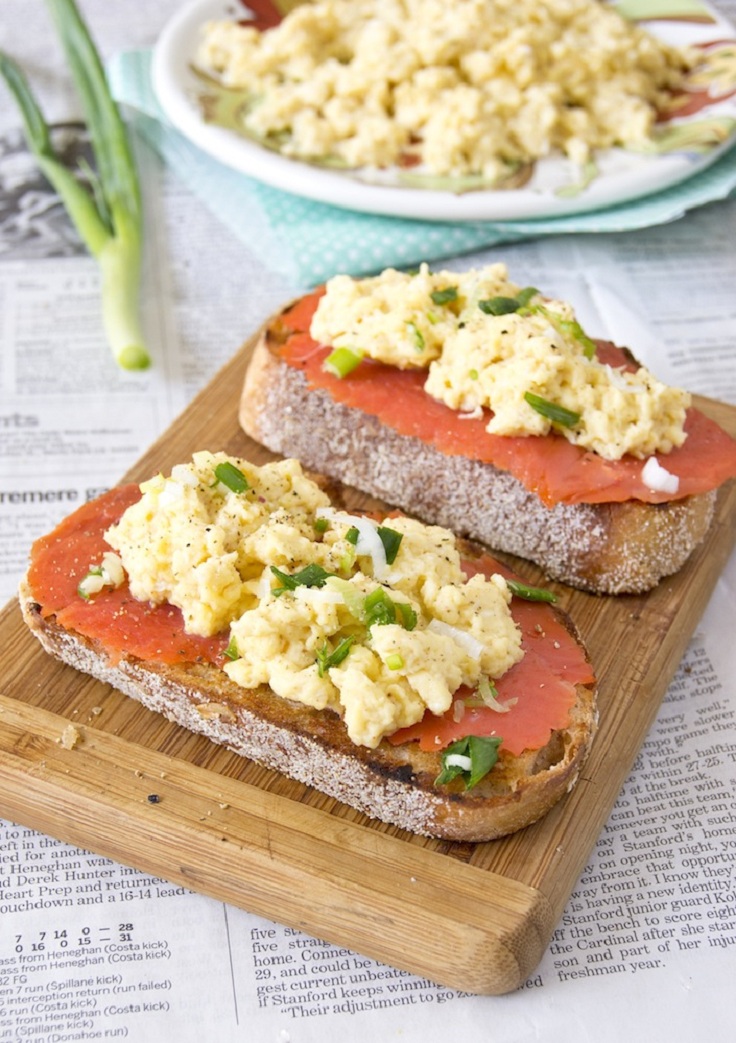 via divinecusine.com
Amazing breakfast! You can lower the calories by using a wholewheat toast and 2 whole eggs by the person and you can't go over 300 calories. A great breakfast treat!
Strawberry And Goat Cheese Tartines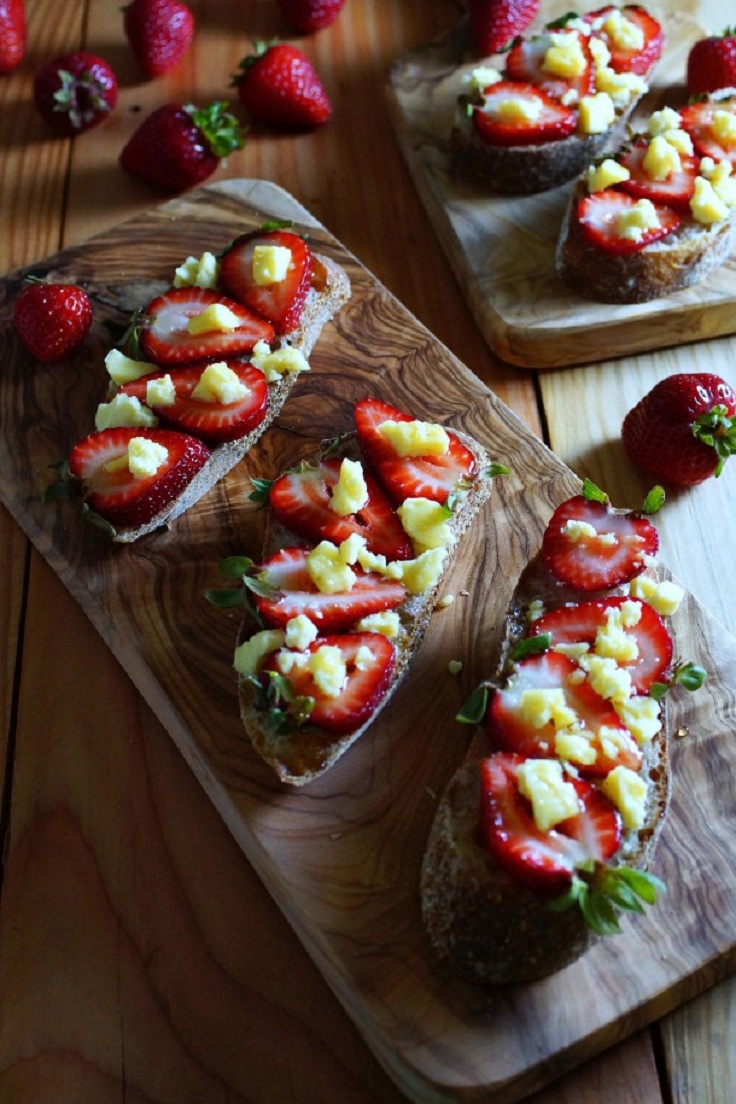 via pattysfood.com
Easy and quick breakfast rich in nutrients. Whole-wheat baguette, sweet strawberries, and goat cheese is a perfect breakfast combination with approximately 200 calories.
Tomato And Cream Cheese Bagel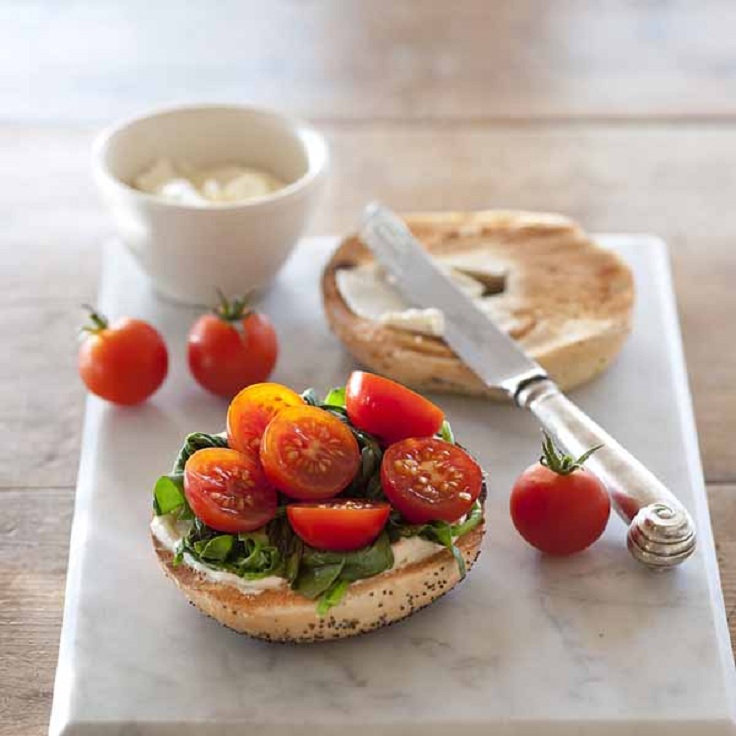 Bagels are so tasty and delicious. One bagel with tomatoes and cream cheese has around 300 calories which is a perfect way to start your day with.
Greek Yogurt And Berries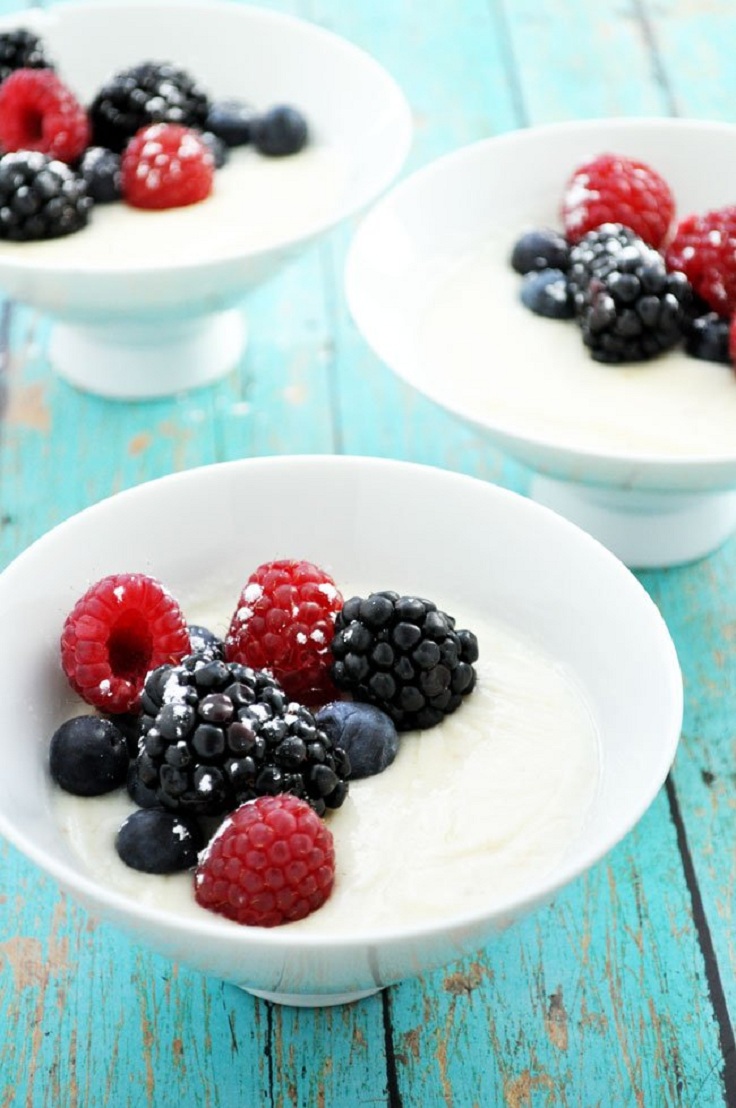 And the winner is here. With the Greek yogurt and your choice of berries, you can never go wrong. Packed with many benefits and a wonderful taste, this should be on your morning menu more often! Rich in protein with only 175 calories per serving.
Banana And Strawberry Smoothie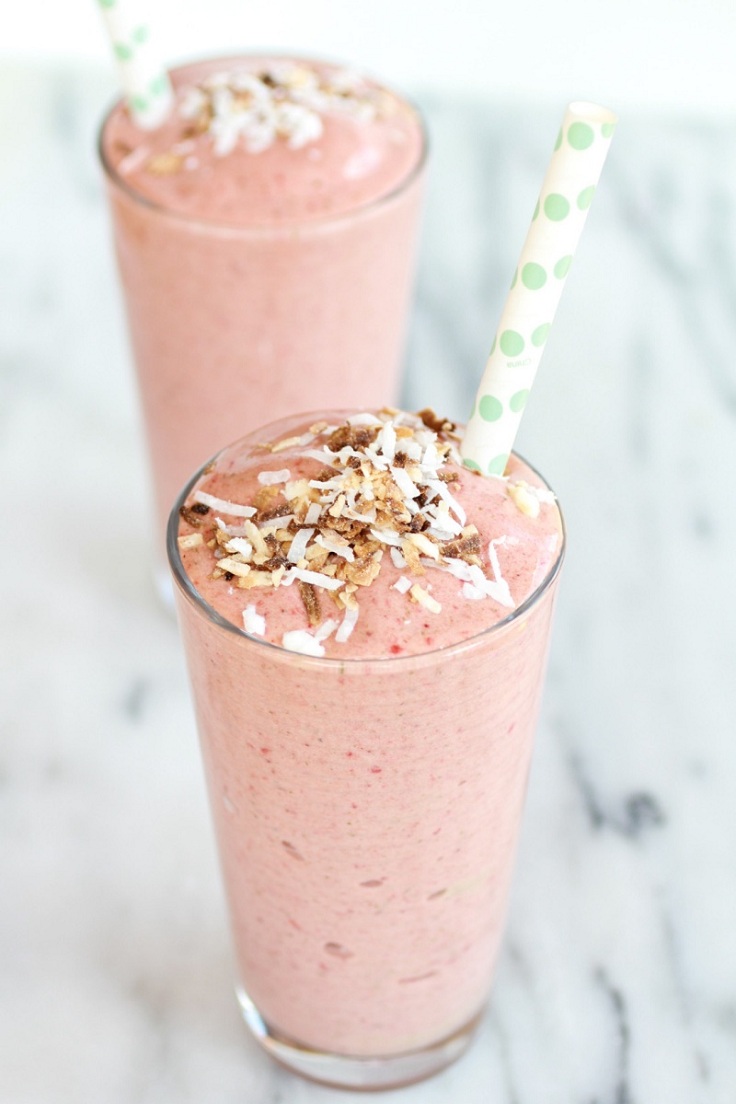 via repinrecipe.com
There are only 260 calories in one banana and strawberry smoothie. It is a healthy, refreshing, and delicious drink. It will make you feel full and happy!
French Toast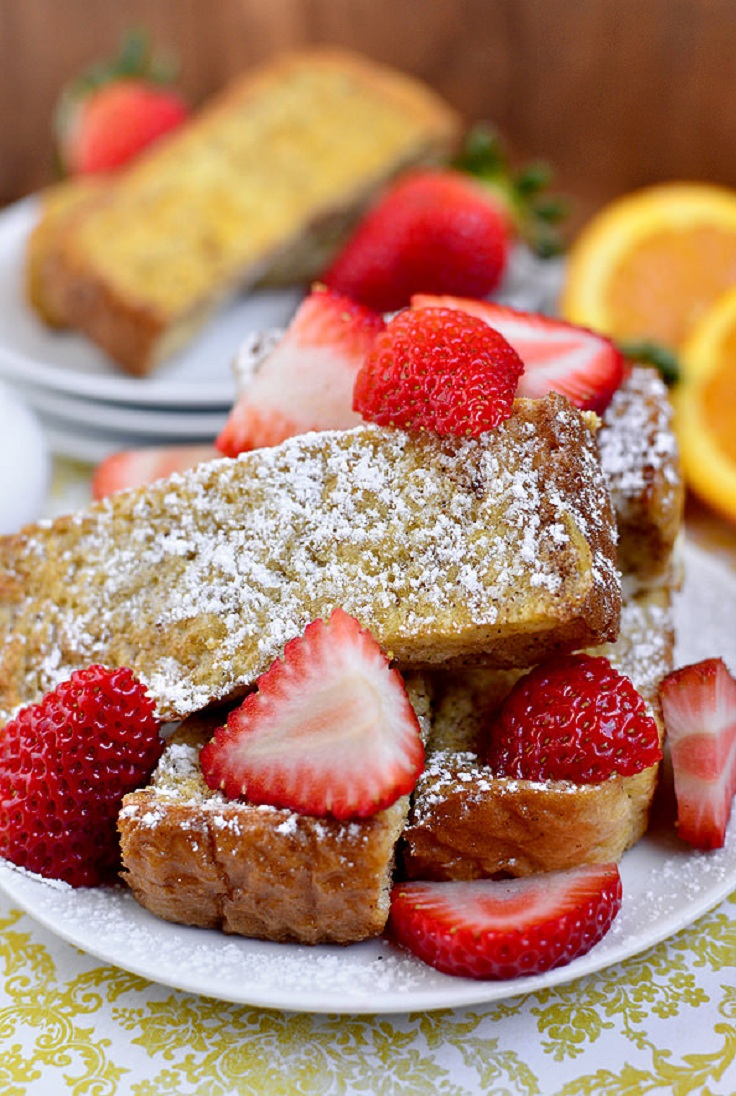 via iowagirleats.com
2 slices of french toast have around 300 calories. So, you can enjoy all the benefits that come with this delicious meal in the morning. Bisou bisou!
Goat Cheese And Cranberry Tartine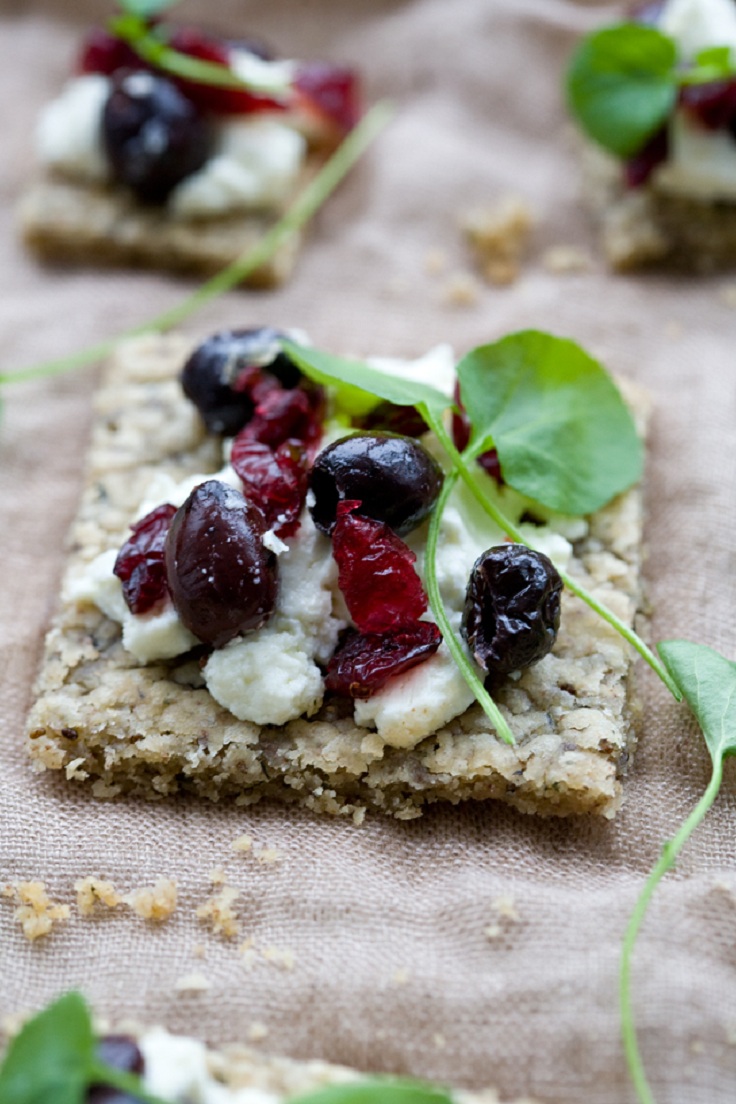 via tartineandapronstrings.com
The delicious taste of the goat cheese with dried cranberries on a whole wheat toast? Yes, only 130 calories per one piece. Here you have a new breakfast idea for the next morning!
Avocado And Boiled Egg On Toast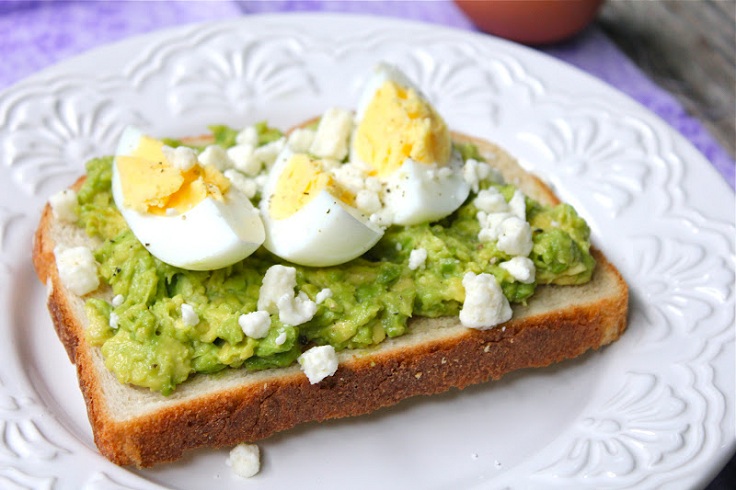 Have you tried this before? Well, you definitely should. Excellent source of protein with only 150 calories per one piece of avocado toast. Quick and easy meal if you are in a rush! Enjoy!