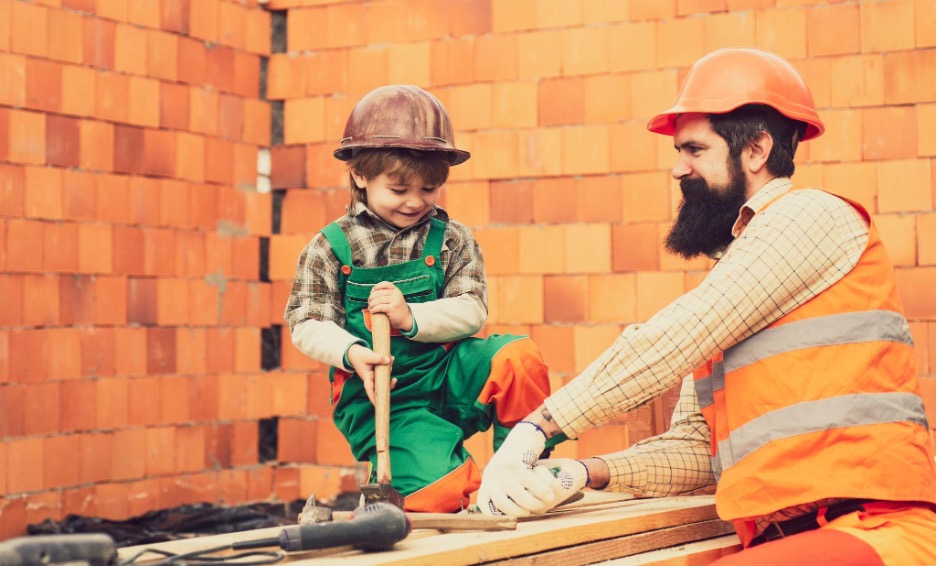 A home addition is a project aiming to add a finished room or expand the space of an existing house. It's a desire that almost every homeowner has, especially after living in their current home for a long time. Some may want an extra kitchen, bathroom, or bedroom. Others eye adding a balcony to their abode.
In essence, there are many types of home additions that you can go for depending on your living space needs, desired style, and budget. If, for example, you've decided to expand your house or add a room, you can either do a low-cost project or one that entails more materials and time and thus is more expensive.
Of course, most homeowners would opt for a cost-efficient home addition option that won't strain their budget. If you're one of them, check out these tips and tricks on how to save on your next project:
1. Get A Well- Known Contractor
One may want the whole home addition process to be a DIY to save money. The good news is that the market isn't short of building kits to allow you to do just that. But while that's a brilliant idea, you shouldn't underestimate the importance of consulting an expert. Unless you know what to do and are confident that you can DIY your project successfully, get a contractor if you can. That's because it's better to incur the cost of hiring a reputable professional with building experience than diving into the home addition process without guidance.
On the flip side, avoid hiring a cheap, unskilled, or unprofessional contractor. You wouldn't want to incur double costs (the cost of hiring a professional and reconstruction expenses) after discovering that the addition was shoddily constructed.
Another advantage of hiring a professional contractor is that they can advise you on minimizing the project's cost. Moreover, most contractors have a network of professionals like architects and engineers who can help you with your project.
2. Consider Building Out Over Building Up
Whether you hire a contractor or DIY your home addition project, you must decide the type you want. Do you want to add a room outward on the house's back, front, or side? Or you prefer building upwards, adding another story on top of the house or another room on the second floor. Whichever you choose, both options increase the value and space of your home.
However, building outwards is better if you want to save on cost. The reason is that you'll incur more expenses when you add a room upwards because you need the following:
More building materials
Additional workforce 
Additional permits
Removing some existing parts of your home, like the roof
On the other hand, building outwards is more cost-effective because less planning is involved. It also utilizes less time, labor, and materials.
3. Make Use Of Existing Space
Sometimes, the outward construction of an extra room for your house may not be possible due to circumstances like minimal expansion capacity. In this case, you can opt for another cheaper method. It's the use of the space you already have.
For instance, if you figured out that you didn't include a dining room when building your house, yet you have a big sitting room, you can easily create a dining area in the sitting room. The only thing that you need to do is to rearrange the furniture in your living area to create some space for the dining table.
Another way you can utilize the space in your house is by converting an attic or a garage into a home gym, bedroom, or office. It's a more cost-effective way of carrying out a home addition project instead of building an entire room outside.
 4. Make Sure That The Contract Is Clear
The ultimate goal of home addition is to have a quality finished living space at the most affordable cost. So, if you work with a contractor, ensuring a written plan of everything the contract will entail is essential. Establish all the expected expenses, too. Doing so helps reduce unexpected costs, allowing you to stick to your budget.
However, despite having a clear contract, it's still a good idea to add some dollars to your budget to act as a buffer in case you and your contractor miss an expense. That way, you'll be able to cater to any emergency while the home addition process is ongoing.
Conclusion
Many reasons can prompt you to expand your home, like if you've recently transitioned to working from home and need a space for a home office. If your budget is a bit tight, consider some cost-effective home addition tactics, such as building out, using an existing space, and hiring a professional contractor. You'll also be able to save if you DIY your project but only do it if you know what to do exactly.