The garage in many homes today is more than just a place to park one's car in. Especially for those with a bigger garage, it has become a multipurpose space for extra storage and square footage. For others, it's an extension of their home. They use it as a storage room for seasonal items, an extra pantry for dry goods and laundry and cleaning supplies, or if the space allows it, either a man cave or an entertainment room.
That alone will tell you that if you manage your garage space well enough, you can maximize its use. Often, it's not even about how much space you have but what you do with it that makes a difference. Whether by yourself or with an expert team such as that from Presto Garage & Gutter, you can improve the functionality of your garage. It doesn't have to be the most neglected area in your home so overrun with clutter that even a simple task like parking your car is a big headache.
This article gives you four clever ways to properly manage your garage space so it's well-organized and put to good use.
Go Through A Major Purge
Part of managing your garage space involves decluttering it at least once every quarter or semi-annually. If it's been too long since you've last done this, now's a good time for you to spend a day cleaning up your garage. When you do so, you may find many items eating up space unnecessarily and you're certain you won't even use anymore. You can either donate, sell, or give them to family and friends.
Once you've sorted through the objects you no longer want around, go back to the ones you're going to keep. Set up separate boxes for different categories such as sports gear, seasonal décor, seasonal clothing, pantry supplies, laundry products, and home cleaning tools. This will make it easier for you later on to create a workable organization system so you can ensure better management of your garage.
Make Use Of Your Vertical Space
Take a good look around your garage. Perhaps one reason it seems like there's just not enough space for all your things is that you lack vertical space to begin with. Vertical space refers to the bare walls you have, which you can strategically use by installing wall shelves or cabinets. The choice is up to you. If you're on a budget, open wall shelving is the best option as it'd cost less. Of course, this is only recommended if you don't mind having an open storage system.
If the budget allows for it, wall shelves with doors are great as they can hide any clutter. This isn't to say you should just cram everything inside the cabinets and hope they all stay in place. You still have to keep each cabinet organized so you know where to find all your belongings. A closed shelving system simply makes your garage look a lot cleaner and tidier.
Keep Things Off The Floor
This is a cardinal rule you should follow when managing your garage space. Doing so frees up a lot of extra space for you to walk around, and it makes cleaning your garage easier. Just as you have to maintain your home's hygiene and cleanliness, the same rule should also apply to your garage. That's all the more important if you store a lot of tools and equipment for your car in there. You wouldn't want dust, mud, and grime to accumulate in your garage. It's a must to do this even with your bikes and other types of gear by installing racks or hooks for such purposes.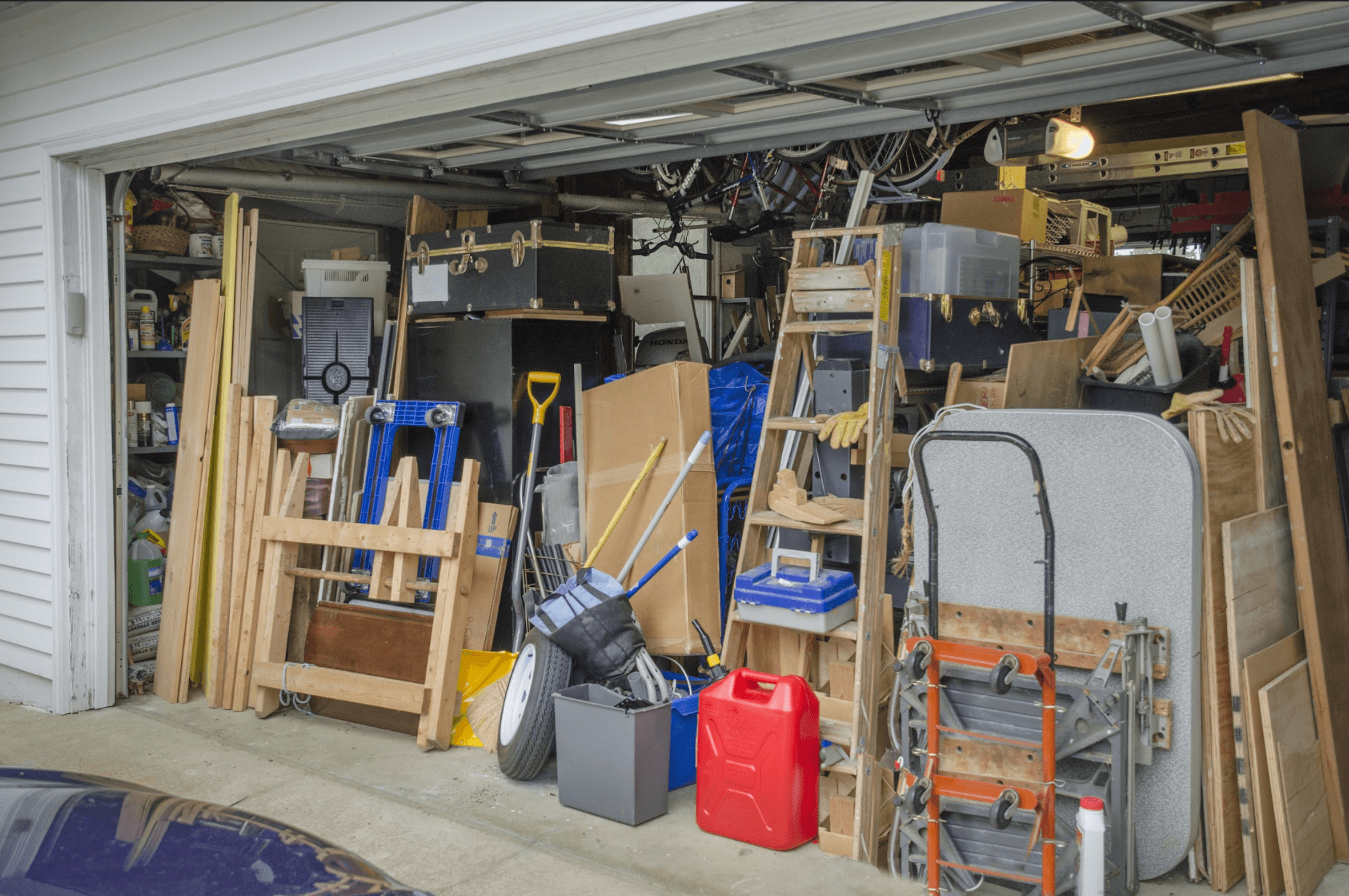 Upgrade The Lighting And Electrical System
Especially if you're looking to create a home gym, man cave, or family room in your garage, you have to pay close attention to the lighting and electrical system. Don't take those aspects for granted as they can contribute to how much you and your family will be able to enjoy the space. Also, a good electrical system will allow you to set up and use all the features and equipment you want in the area.
Conclusion
Given the tips above, the most important thing for you to remember is this: organizing and managing your garage isn't a one-size-fits-all approach. You have to tailor your plans according to what you think best suits your needs and preferences. Take it one step at a time so you can assess what would work and not work for your garage. After making all the changes you want, pay close attention to the upkeep of the space. By being as diligent about caring for your garage as you are with the other parts of your home, you can make the most of it for years to come.