There are several ways to solve your empty wall problem. The most obvious one is by hanging some pictures or some wall art, which will fill up the emptiness of the wall but that's as far as their usefulness goes. If you consider yourself a more practical person, you'd probably like more the idea of having some nice looking shelving system on your walls. That way, the walls won't be bare, and it has the added benefit of having a bit more storage space to put all your trinkets and memorabilia on display.
Shelves are also good at making use of and filling up spaces that you normally couldn't with an ordinary picture, like corners or narrow walls. Just like with pictures or wall art, there are plenty of shelves to choose from, be it by designs, materials, shapes, or sizes. you can always be sure to find shelves that fit your home perfectly.
While shelves are both decorative and practical, their downside is probably their price range and the fact that sometimes you will probably waste a lot of your precious time searching for the exact size or type of shelve that you've envisioned for your home. Luckily, making shelves requires low-level building or DIY skills, so once you find the right materials you can easily make the shelves of your dreams.
To get you started on your shelving system ideas, here are the top 10 DIY shelves that are as beautiful as they are practical.
Crown Molding Ledges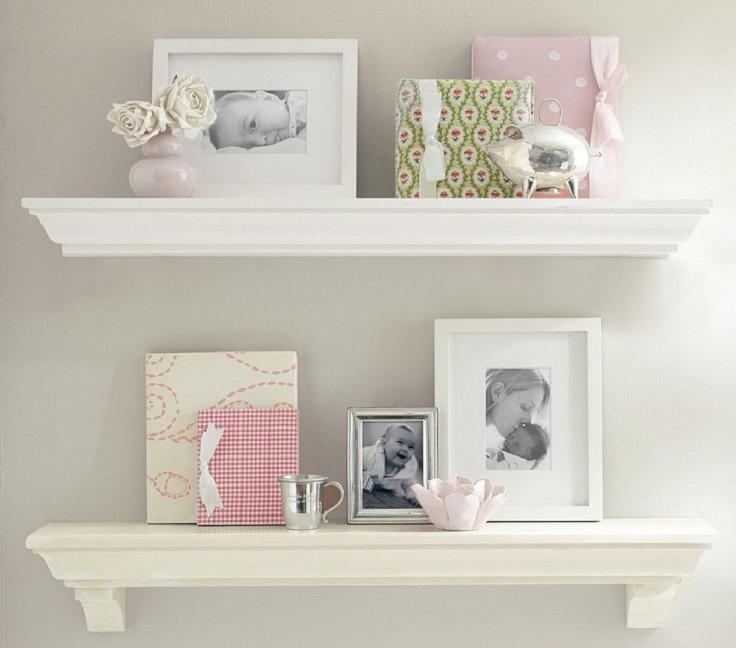 Decorative narrow shelves like these can cost up to several dozens of dollars in your local department store. but if you go to a building supply store, you can find plenty of solid wood crown moldings in various delightfully designs that you can put up as shelves and no one will know the difference.
Flat Wall Book Holders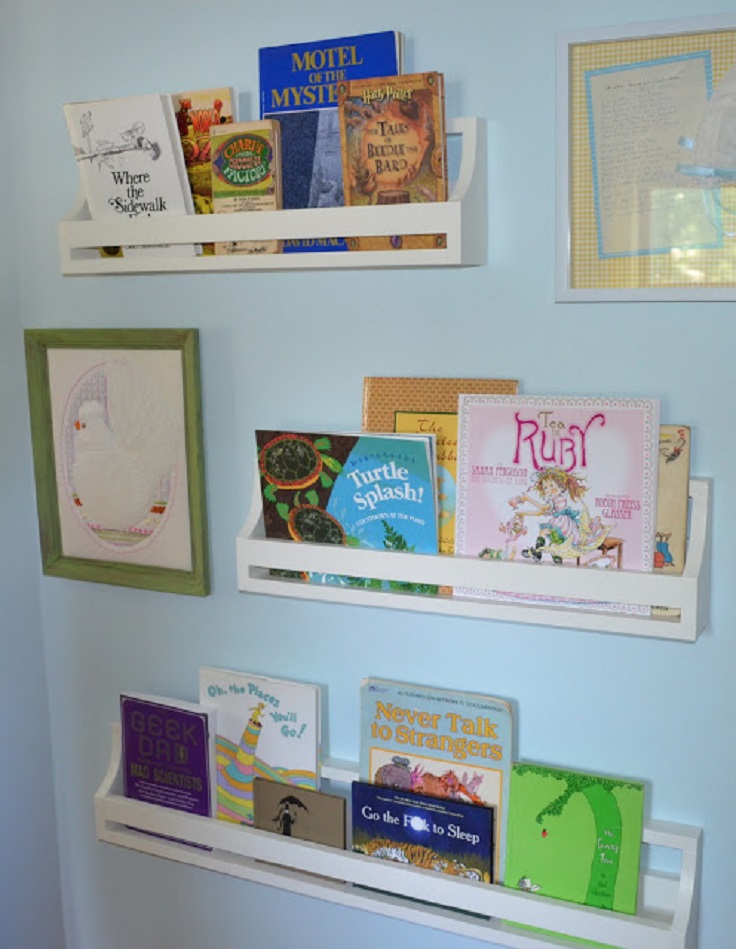 Although technology has given us the opportunity of having thousands of books at our fingertips, it is still nice to have a home library, even if it is just for kids' picture books. Since these books don't take up much space, the shelves should be just as space-saving, which is why we suggest you try these sweet narrow DIY shelves.
Reclaimed Wood Floating Shelves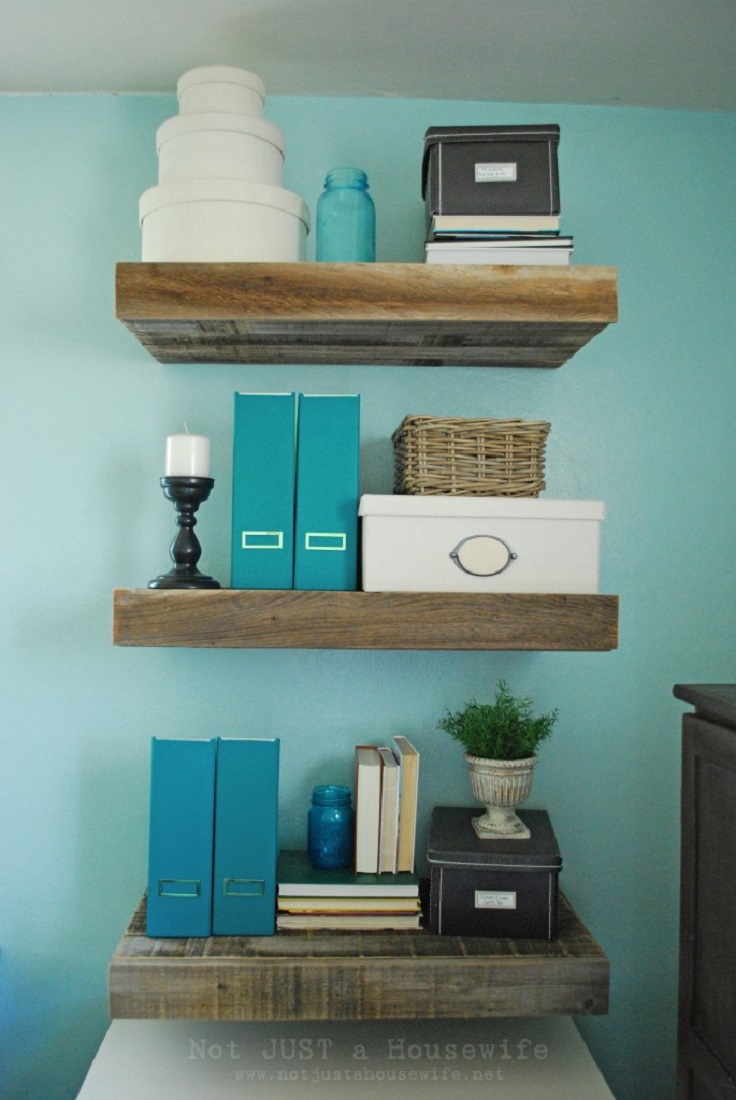 Many people prefer the seamless look of the floating shelves as opposed to shelves with holders or brackets, while on the other hand, consider them to be too bulky. You might change your mind if you decide on making these shelves. Not only are made from reclaimed wood, giving them a vintage look, but they also hold a secret few shelves do. They open up like drawers, giving you just a little extra storage space for smaller things.
Triangle Shelves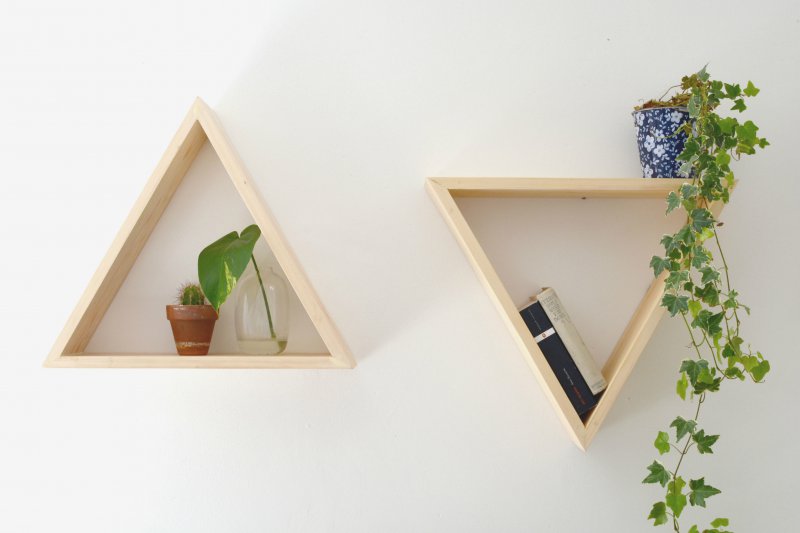 Shelves don't have to be made from one straight piece of material hanged on the wall. You can have fun with shelves in different geometrical shapes. Most popular among them are the triangle and honeycomb shelving systems. Here you can see just how much of a difference an unexpected shelve, even while empty, can change your entire wall.
Floating Box Picture Frame Shelves
Chunky vintage picture frames used to be part of every household, holding up a photograph of a loved-one portrait or a fun memory. Today you can find those ornate picture frames at yard sales or proper next to a garbage bin. even if they're no longer a popular home-decor piece, they still hold that certain vintage charm about them. If you're a fan of those old picture frames, here is how you can give them a modern twist: turn them into floating box-frame shelves. This way they can frame an ever-changing picture.
Hanging Leather Shelves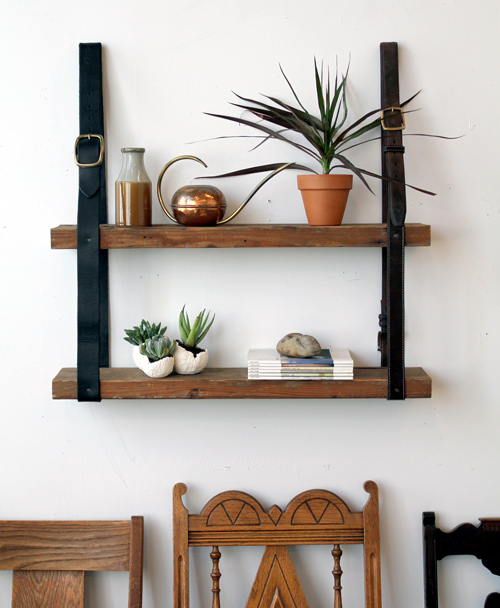 Another quite popular shelving system is the hanging shelves. While they might look challenging to make, the reality is completely different. In fact, with a pair od old belts and some leftover planks, you can have this kind of rugged-looking shelves today.
Wood Crate Shelves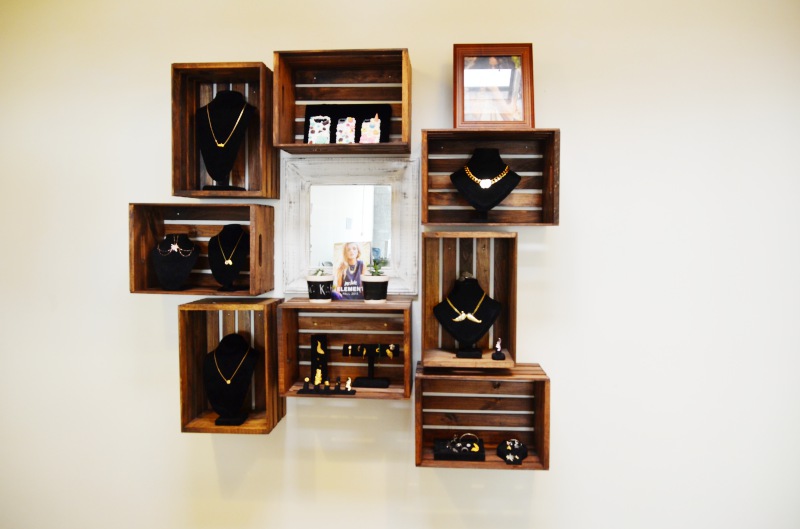 Speaking of leftover materials, you might have a couple of these stuffed in the garage and if not, you probably know where to get some. Old wooden crates, much like pallets, are an item that can easily be repurposed or reused. And if you think crates won't make for good shelves, then take another look at this stained-crate wall art shelve instalation.
No Brackets Wall Shelves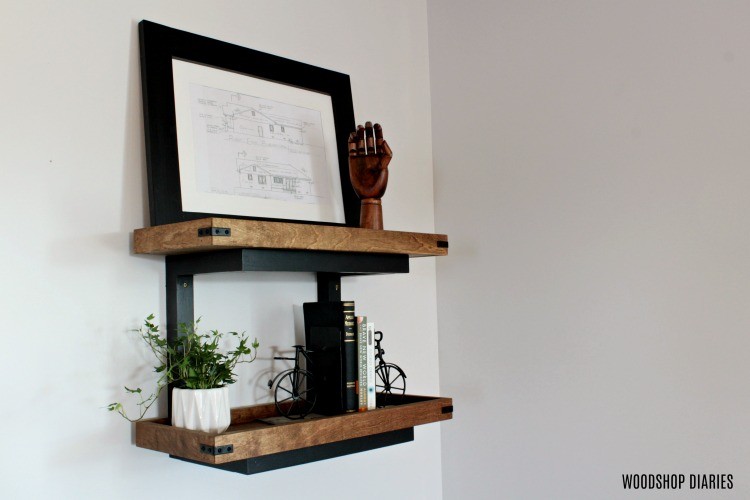 We mentioned that most people don't like to have visible brackets on their shelves. This unique design can certainly solve that problem, and the extra modern look combined with some rustic-looking stained wood truly has the best of both worlds.
Corner Shelves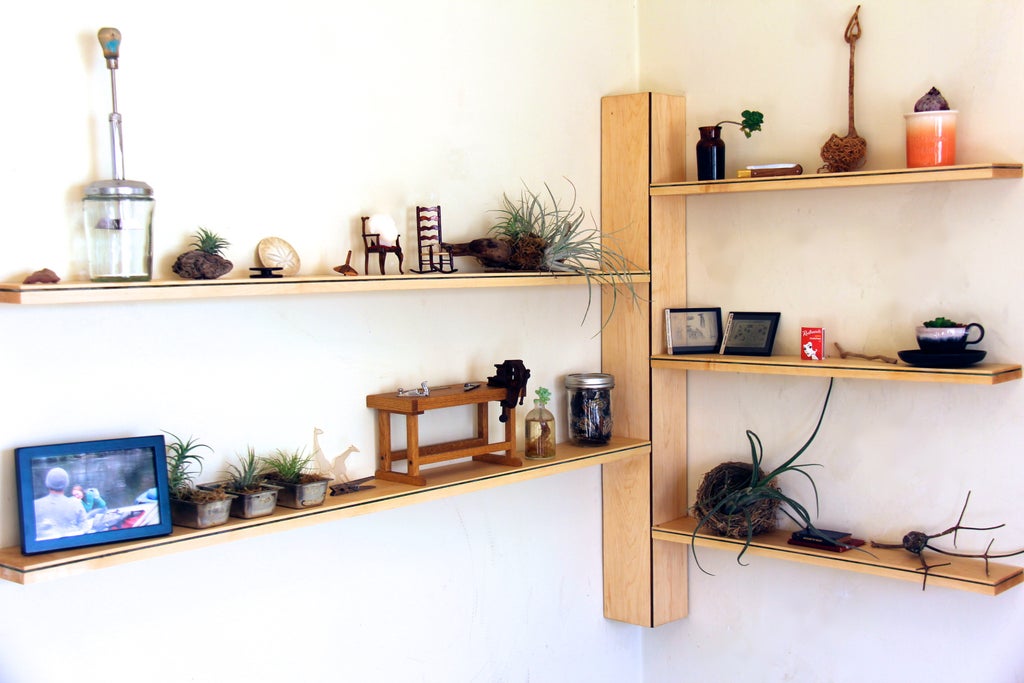 We mentioned that shelves can make use of corners, so it is only fitting to give you an idea about corner shelving systems. While most corner shelves are usually small triangle-shaped shelves you secure to a small portion of the corner, this one branches out a bit further from it, liking like a stylized tree sculpture you can decorate further. It is a fun project to try, for sure.
Giant Wooden Pegboard Shelves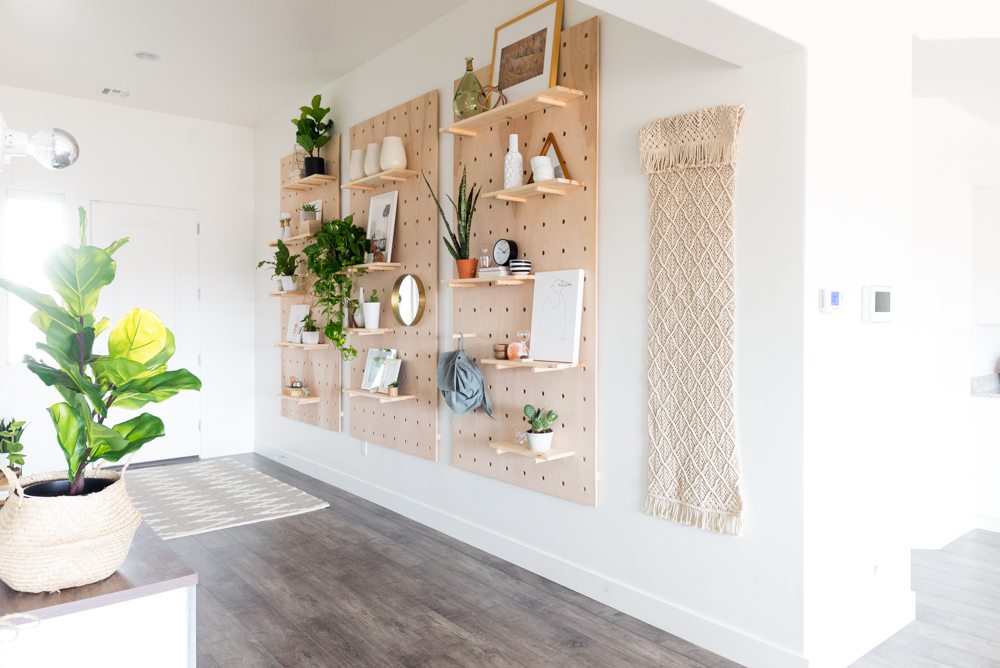 For the last suggestion we offer you a shelving project that is way more versatile than the ones we've shown you so far, and maybe one of the easier ones to make. After all, you just need a large wooden board to drill some holes in and some wooden dowels. Once you have those all set up, you can change up the placement of the shelves whenever you feel like it.
That's all the fun shelving projects for now. Did you get inspired to try out some of your own shelving projects? Which one was your favorite and would like to see in your home soon? Leave us your thoughts and ideas in the comments.