Are you a mom of a couple of teenagers who have acne problems? Or maybe you are past the teenage years, and you are still battling blemishes and acne?
Acne is a common human skin disease that occurs most commonly during adolescence, usually caused by an increase in androgen, which occurs during puberty, regardless of sex. For most people, acne diminishes over time and tends to disappear by the age of 25. There is, however, no way to predict how long it will take to disappear entirely, and some individuals will carry this condition well into their thirties, forties, and beyond.
Have you tried all that is available at the supermarket and no result? Why don't you try some of these 10 tutorials for making homemade masks with all-natural ingredients? They are affordable, healthy, simple, and easy to make, and we hope for a solution to your problem.
Honey and  Cinnamon Face Mask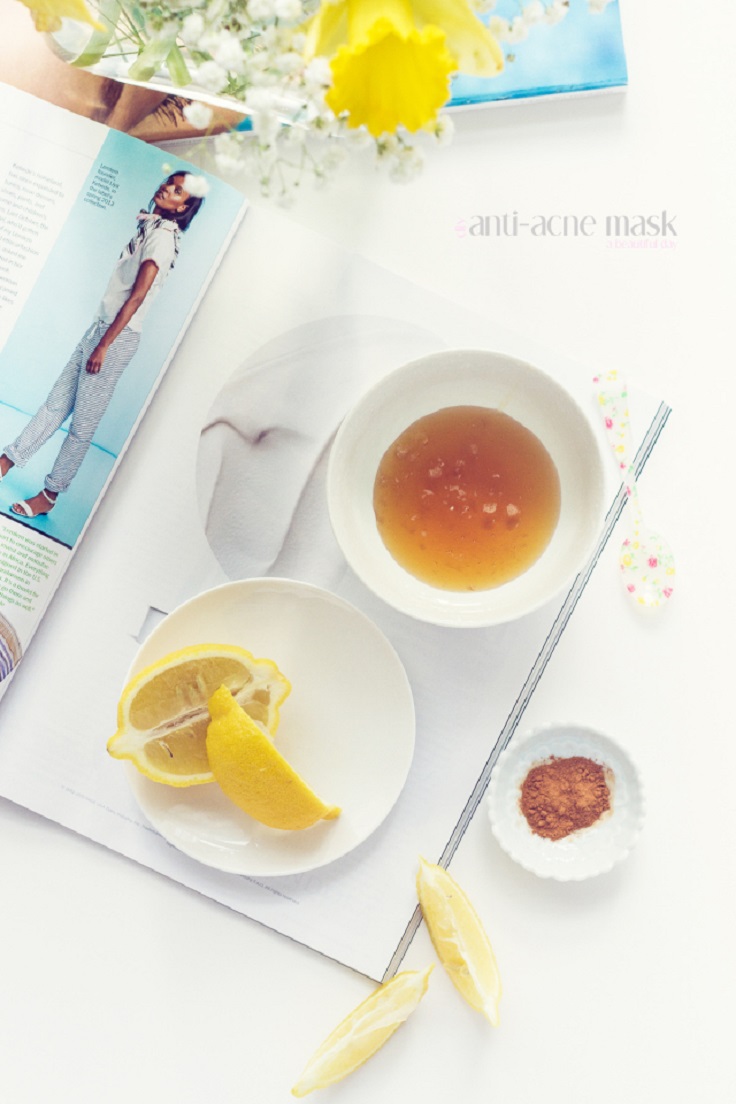 via abeautifuldayblog.wordpress.com
If you want to get liberated from your acne problem, all you need is lemon,  honey, and cinnamon. Cinnamon reduces redness, lemon exfoliate, and honey locks moisture inside your skin.
Strawberry Face Masks for Acne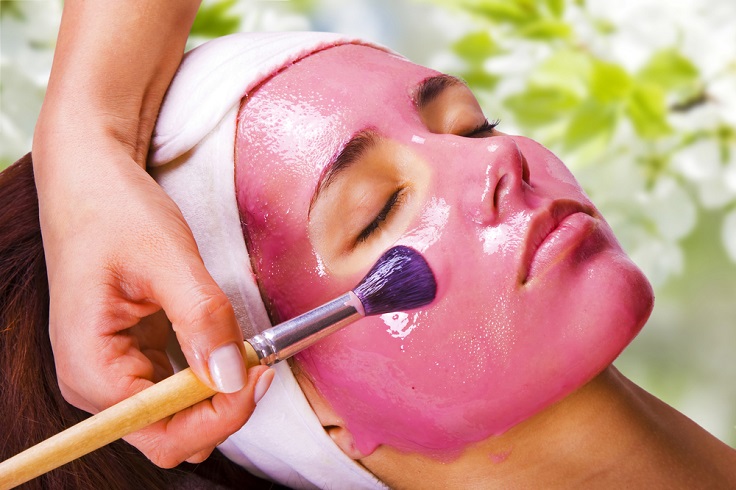 via hisacne.com
Acne can prove to be a very tenacious thing to get rid of. Use fruit face masks as a natural acne treatment. Try this strawberry face mask to fight your acne and tell us what you think. Just have in mind that you have to apply the mask daily to get results.
Quick and Easy Baking Soda and Egg-White Mask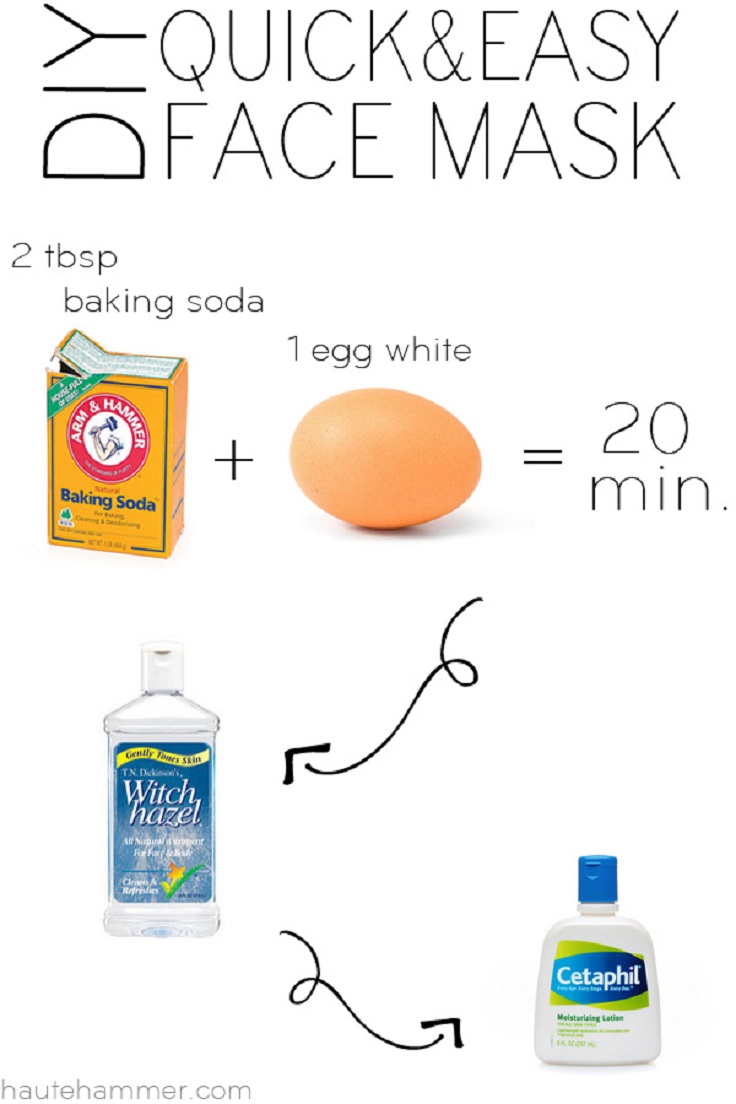 via hautehammer.com
We found this simple mask with acne-fighting properties that we just had to share. All you need is one egg-white and 2 tablespoons of baking soda; try it, the result may surprise you.
Milk Facial Mask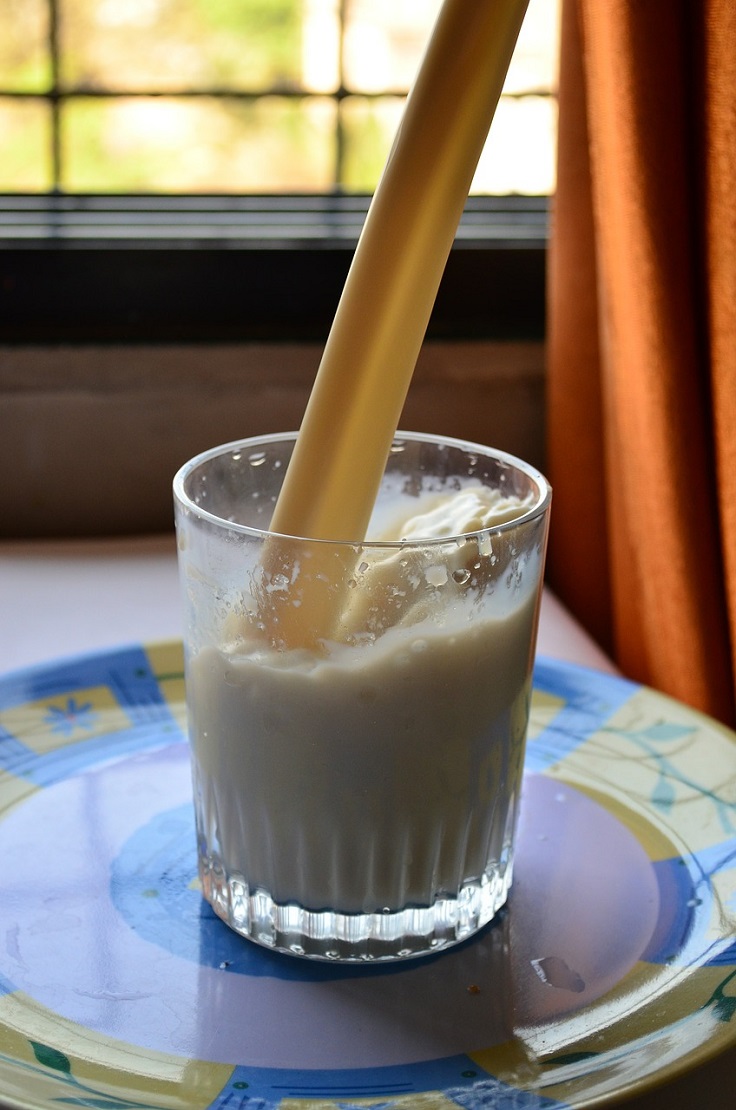 Milk has been known for its benefits to the skin. You can use this simple ingredient in the fight against blemishes as well. Get some powdered milk (around 1/4 of a cup) and mix with just a little bit of water, so it has a thick paste consistency. When ready, apply on your face, let it dry then rinse away with warm water.
Mild Yellow Mustard Face Mask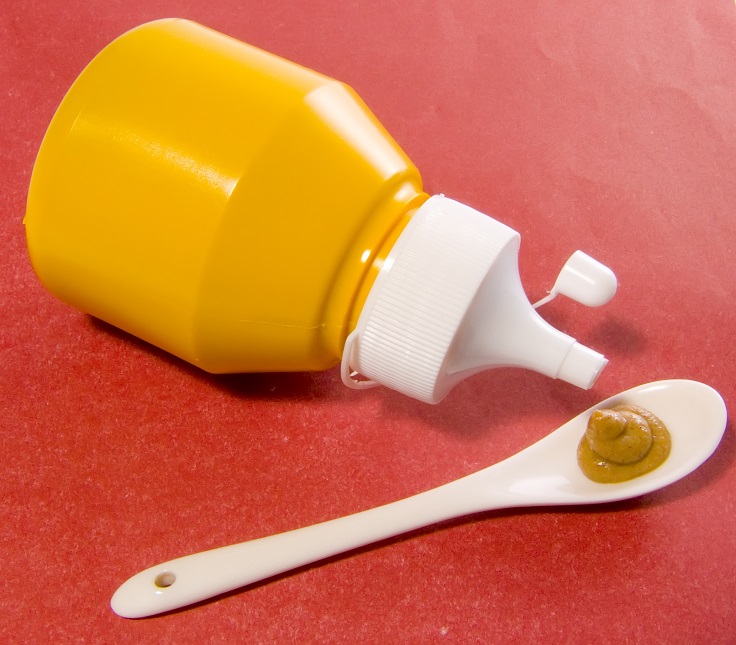 Did you know that mustard can help you fight acne? But be careful though, some people find it irritating, so test it on a small part of your face before applying it thoroughly. Also, make sure you use mild yellow mustard. It soothes and stimulates the skin.
Honey Oatmeal Mask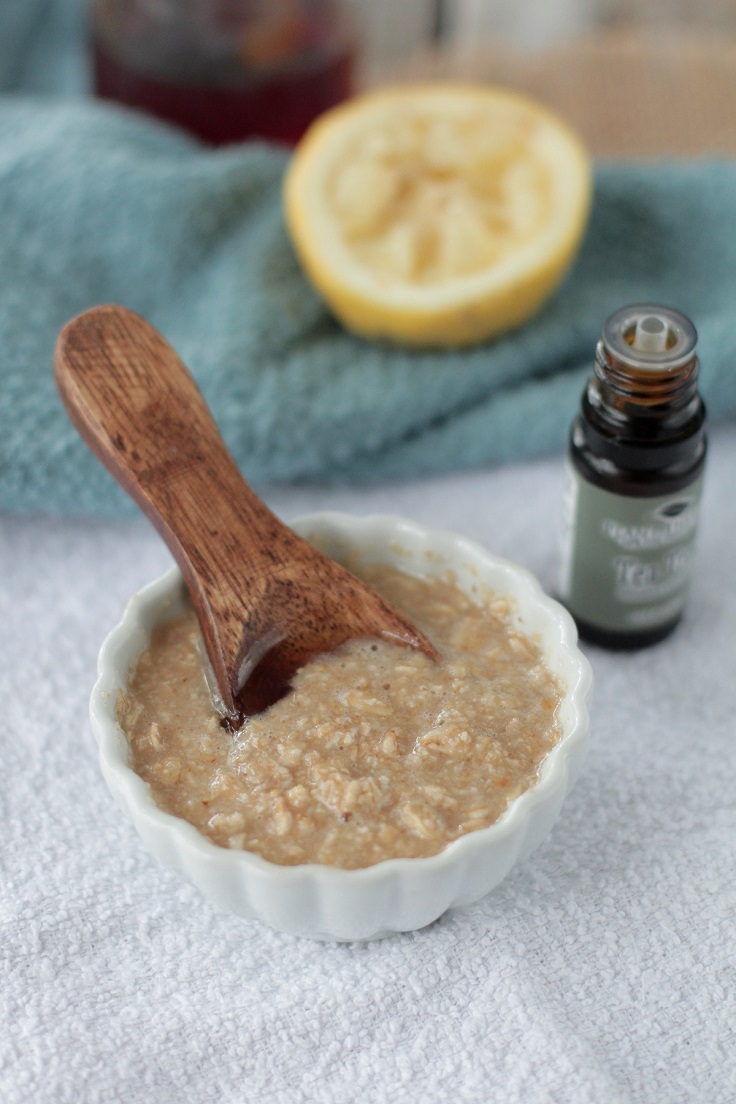 via livesimply. me
Ground oats, honey, lemon juice, and tea tree oil makes a perfect all-natural combination for fighting acne. Just grind the oats, mix everything and apply it to your face. Leave it for half an hour, then rinse with warm water.
Cranberry and Grape Face Mask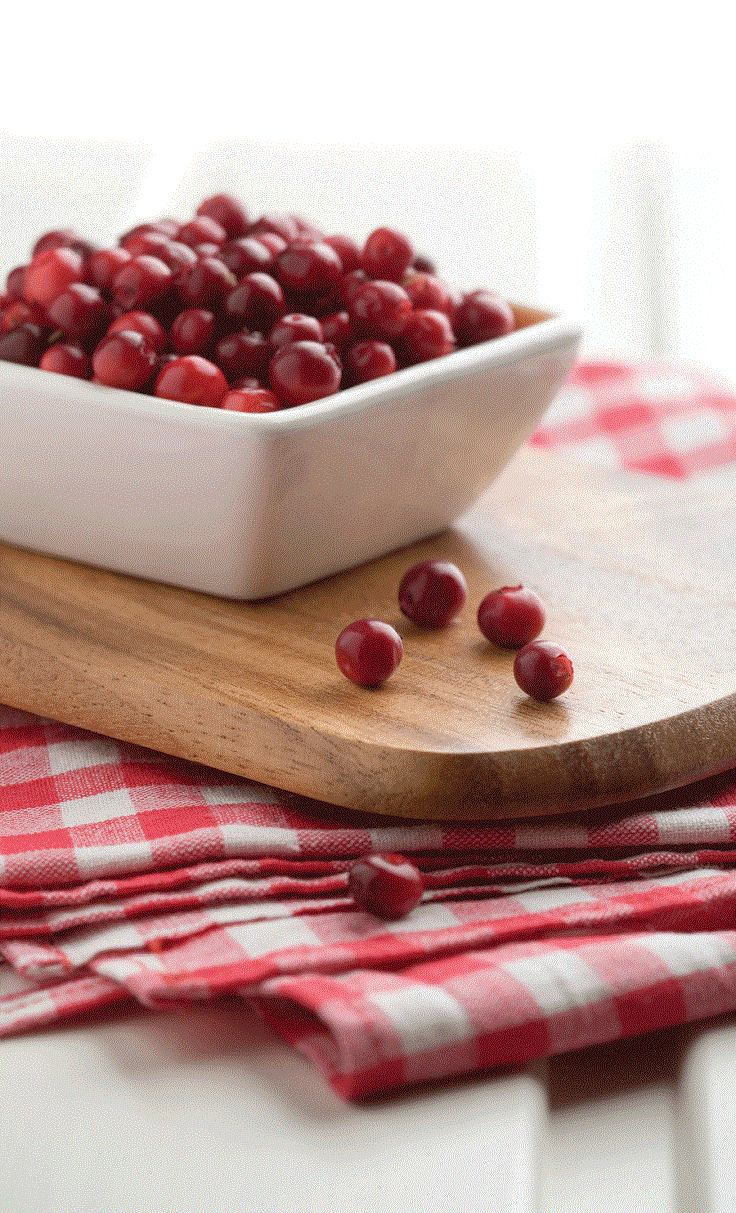 photo via experiencingrheumatoidarthritis.blogspot.com
Many fruits are suitable for making face masks that will work wonders for acne-prone skin. Cranberries and grapes are sure ones of them. Prepare a mixture of 3/4 cup of cranberries, 1/2 cup of grapes, 4tbs lemon, and 2 tablespoons oat powder. Apply on your face and let it soak for at least 20 minutes. Rinse.
Homemade Pumpkin Mask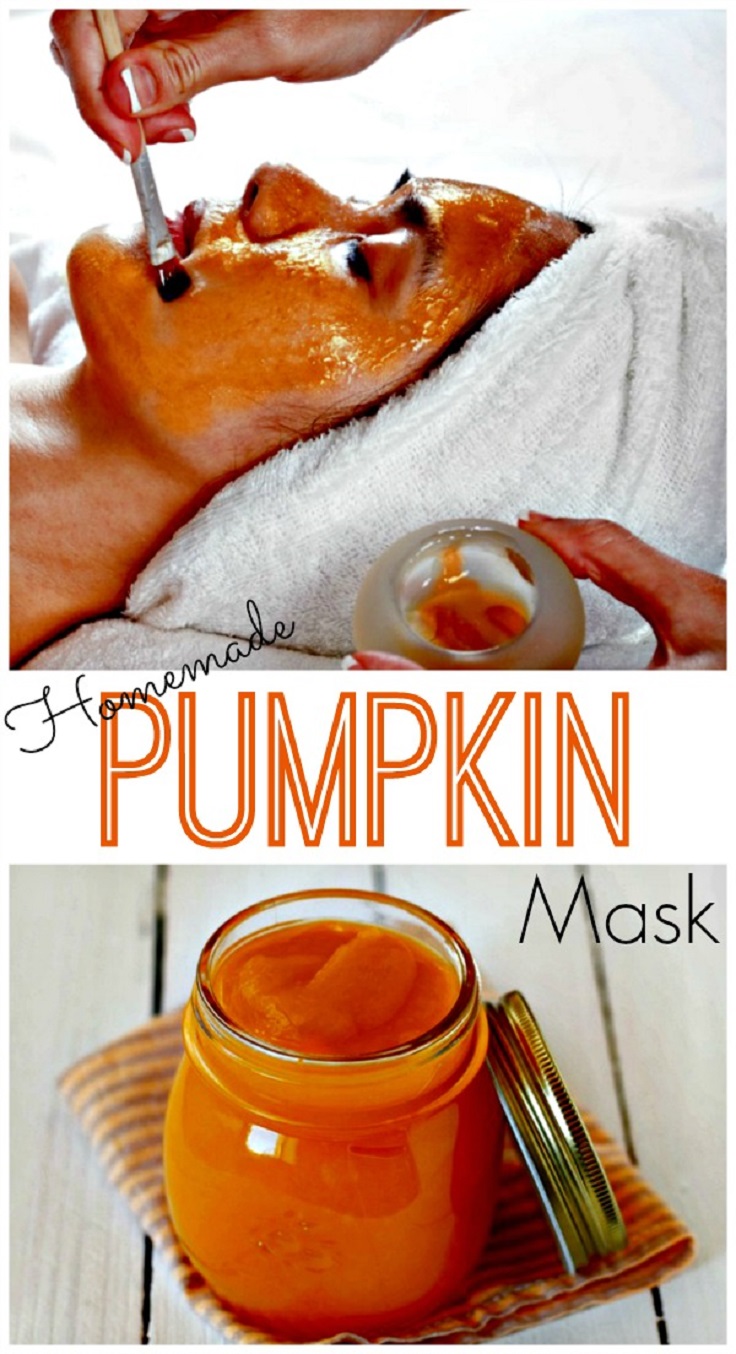 Acne-prone skin needs as many vitamins as possible. A good way to boost it with tons of Vitamin A is to use a pumpkin face mask. Mix some cooked pumpkin with raw honey or raw apple cider for a face mask that will boost your skin, brighten it and supply it with much-needed vitamins and minerals.
Turmeric Face Mask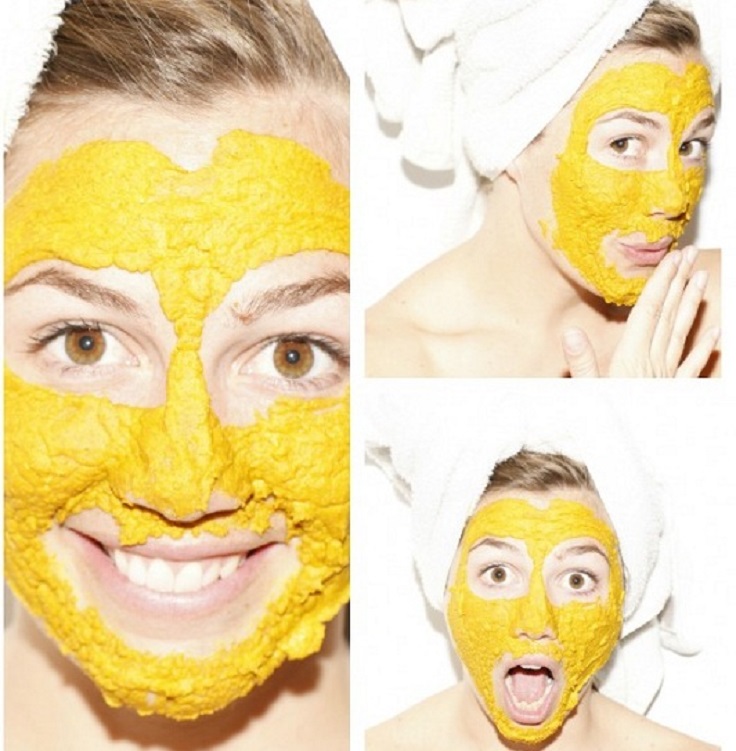 via ritely.com
Turmeric offers so many health benefits, and helping in the fight against acne is one of them. All you need to do is mix some turmeric powder with lemon juice, apply it to your face and wait for it to work its miracle. This mask can also be used for sunburn, stretch marks, and blackheads.
Soothing Banana Face Mask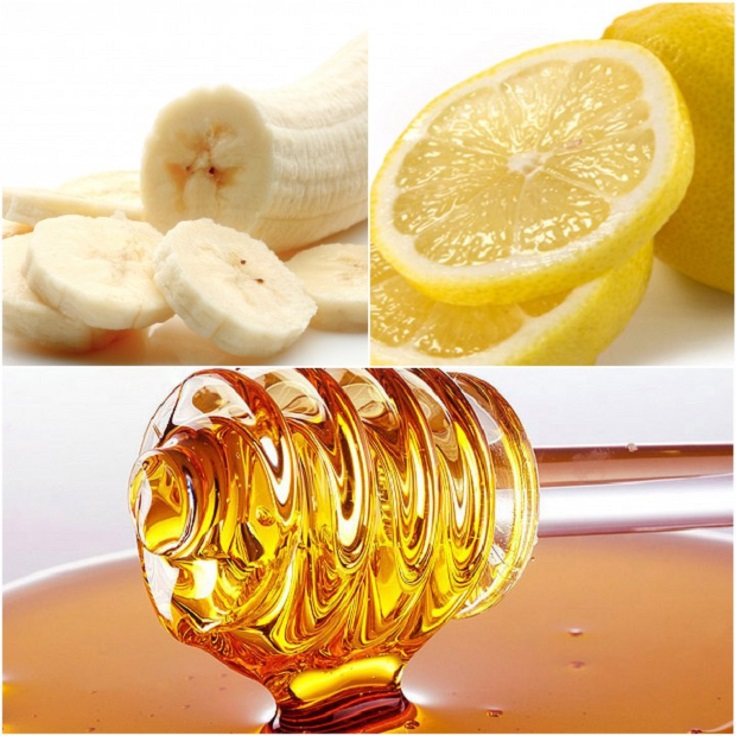 via beautybanter.com
This mask will make you always keep frozen ripe bananas in your freezer. Bananas will really help you if you have oily, acne-prone skin. They are soothing and, combined with lemon juice, and honey will make your skin clear and beautiful.