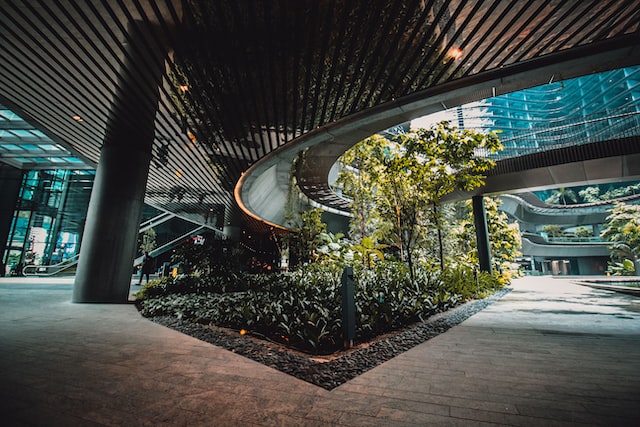 One of the big home trends of the last couple of years has been the garden office. Many are opting for wooden constructions, such as log cabins, which you can buy in kit form, making it easy to transport and assemble. Many manufacturers have already launched models of different sizes, colours and prices, but how do you choose and transform this space into an office? We'll try to answer all your thoughts about garden desks!
What surface area should you choose?
You may find a wide variety of garden offices in different sizes depending on your needs. The smallest ones are 5m² or 8m², the medium ones are 12-20m² and the biggest ones can be up to 30m². We consider that 12m² is perfect for a single person's office work. This spacious enought to put your computer, one or two chairs, a desk and a shelf and have sufficient room to not feel constricted. Maybe the perfect log cabin for you is right here: https://www.quick-garden.co.uk/log-cabins/4×3/. If you opt for the larger versions, you will have a lot of space on which you can place other furniture (sofa, bed, etc.), a coffee or kitchen corner or install a wall to set up a waiting room for example. But if you have a manual job and need to set up a workshop and have equipment you will certainly need more space.
How do you set up your garden office?
Have you already decided to use a log cabin as a garden office? But, what are the particularities you have to take into consideration when designing the exterior and interior?
– Exterior
Your log cabin will be delivered directly to your home. Make sure you have prepared the site: earthwork, concrete slab, power connection (have this work done by a qualified professional) and water and sewerage connection if you plan to install a toilet.
You don't have to connect your log cabin to electricity of course, but it will be much easier to have good internet access, plugs to connect your computer, charge your phone, etc.
The installation can be done by yourself, provided you are sufficiently equipped and experienced, or by a professional who will do it expertly.
Once assembled, your log cabin can be left raw, painted or stained. If you have a green hand, don't hesitate to plant flowers or landscape the area around the log cabin to make your commute to work really pleasant!
– Interior design
You can leave the wooden walls visible, paint them or put up sheets of plasterboard which you will paint or cover with wallpaper. 12 m² is big enough for an office, but the space can become very cluttered if you put in too much furniture or imposing items. If you only have a laptop, don't choose a huge desk! Provide storage space, wall shelves are ideal in a small space. Keep in mind that your log cabin should remain a pleasant space where you will enjoy working, decorate it according to your taste: wall colour, furniture style, knick-knacks, photos, plants: make yourself happy!