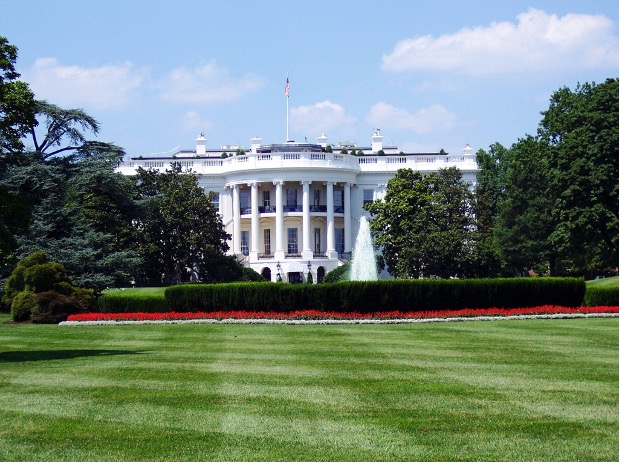 COVID-19's impact affected every citizen in almost every way possible. One is the decline in income as a direct result of the pandemic's impact on the economy.
While thinking about their health's safety and day-to-day survival with all the lockdowns and restrictions, homeowners with existing mortgages have another challenge — how to attend to their mortgage payables to retain their homes.
Fortunately, financially challenged homeowners with mortgages backed by the government will now be eligible for increased assistance provided by the Biden Mortgage Stimulus Program.
Mortgage relief takes on a variety of forms. Read on to know what applies to you.
How It Started
According to mortgage data provider Black Knight, there were still 1.86 million borrowers participating in COVID-19 forbearance agreements (or paused payments in layman's terms) as of the start of 2021's third quarter.
The amount accounts for 3.5 percentage points of all current mortgages and a total of 6.2 percentage points of FHA and VA loans. Meanwhile, the national unemployment rate was reportedly 5.9 percent in June.
The administration led by Joe Biden and Kamala Harris acknowledged the need for relief programs addressing the economic repercussions of the COVID-19 pandemic on day-to-day life; hence the Biden's mortgage stimulus.
The Mortgage Stimulus Program
In March 2021, President Biden signed the pandemic relief legislation, the Coronavirus, Aid, Relief, and Economic Security (CARES) Act, worth $1.9 trillion. The act includes stimulus checks of up to $1,400.
Nearly $10 billion in direct financial help was also given to homeowners to help them pay their mortgages, taxes, utilities, insurance, and homeowners association dues. And this Biden Mortgage Financial Assistance is distributed in actual cash.
The financial assistance for housing, formally known as the Homeowners Assistance Fund, is distributed to the states following a formula that considers the number of unemployed residents behind on their mortgage payments and who has had their homes foreclosed upon.
Who Qualifies for the Mortgage Stimulus Program?
Federal National Mortgage Association (Fannie Mae) and Federal Home Loan Mortgage Corporation (Freddie Mac) are two government-sponsored mortgage giants that purchase or guarantee the majority of U.S. home loans.
If you own your house and have a loan amount that does not exceed a level established by these two institutions, you may be eligible to receive money. The 2021 loan limit in most of the United States is $548,250.
Biden's mortgage stimulus is targeted at homeowners severely affected by the pandemic. The government will deliver financial assistance via state housing organizations to cash-strapped debtors.
At least 60% of state subsidies must go to homeowners with incomes that do not exceed the higher between the local median household income or the national median income.
An Additional Mortgage Relief Program
Apart from the financial assistance awarded to qualified homeowners, another relief announced in 2021 was the president's mortgage relief program.
Biden's home owner relief program provides borrowers with options to modify their loans and reduce their monthly payments to assist them in keeping in their homes.
It is made possible through the Department of Housing and Urban Development (HUD), the United States Department of Agriculture (USDA), and the Department of Veterans Affairs (VA), which took measures to alter and lessen the responsibilities associated with mortgages.
Loan Modifications and Reductions
The United States HUD, USDA, and VA have all announced that they will offer a reduction in the month-to-month principal and interest (P&I) payments of American homeowners with existing mortgage payables.
The said payments ensure that homeowners can afford to stay in their homes and continue to build long-term equity.
USDA Loan Relief
Through USDA, Biden's Mortgage Stimulus allows borrowers to achieve up to a 20% decrease in their monthly P&I payments.
Affordances include an interest rate decrease and extension in the payment terms, which may assist cover past-due mortgage payments and associated charges.
The department will review the borrowers initially for an interest rate reduction. If more assistance is still required, the borrowers will be considered for a combined rate reduction and term extension.
When a combination of rate reduction and term extension is not enough to achieve a 20% payment decrease, an alternative combining the rate reduction and term extension with a mortgage recovery advance will be employed to accomplish the target payment.
HUD Loan Relief
HUD will improve the capacity of mortgage companies to give all qualified borrowers a P&I reduction of 25%. The reduction will apply to borrowers who cannot repay their monthly mortgage payments.
After a series of recent research and analyses, the Biden-Harris Administration believes that the extra payment reduction given to borrowers who are having difficulty paying their mortgages will decrease the number of homes lost to foreclosure.
VA Loan Relief
Borrowers eligible for VA benefits are eligible for a 20% decrease in their monthly mortgage payment as part of Biden's mortgage stimulus. Higher reductions could also be feasible in some circumstances.
A borrower may be able to further lower their monthly mortgage payments by extending the length of time over which they make their repayments up to a maximum of forty years.
On the other hand, they will probably wind up paying a higher total interest payment throughout the loan's lifetime.
Federal Housing Finance Agency's (FHFA) Deferral Options
Homeownership retention strategies are available to borrowers via FHFA's current COVID loss mitigation alternatives.
One of the instruments is a payment deferral option, which enables borrowers to restart their monthly payments before the implementation of COVID after postponing up to 18 months of missing mortgage payments into a balloon that does not accrue interest.
The homeowner does not have to make up the missing payments until the property is sold or the homeowner refinancing the mortgage on the property.
Borrowers who want more substantial assistance may be eligible for a loan modification to reduce their monthly mortgage payments by up to twenty percent.
The Flex Modification (Flex) capitalizes any past due sums, extends the mortgage for up to 40 years, and, in certain instances, reduces the interest rate while also providing for a principal forbearance.
What about Non-government Mortgages?
The majority of non-government-backed lenders and loan servicers will likely implement practices comparable to those established by the CARES Act and later legislation, according to federal authorities.
To find out, call your loan servicer and inquire about the initiatives it has in place to offer mortgage assistance to homeowners affected by the coronavirus epidemic. Then, follow any instructions provided.
Even though the CARES Act does not compel private lenders to provide mortgage help, if you and your lender reach a loan modification arrangement, the legislation governing not reporting decreased or suspended payments to credit bureaus applies to you.
How to Claim Mortgage Relief
Contact the company that services your loan if you want to participate in Biden's homeowner relief stimulus programs and submit an application. That is the financial institution that receives your monthly mortgage payments.
In most cases, the lender you first applied with will not be the same institution that services your loan, especially if you have a Fannie Mae or Freddie Mac-owned loan.
If you are uncertain about your qualifications, you may use the loan search tools provided by Fannie Mae and Freddie Mac.
Better yet, borrowers with loans owned by Fannie Mae or Freddie Mac have until further in the future because there is no set expiry date. Forbearance may be granted for a maximum combined period of 18 months in any scenario.
Summary
Homeowners who are having trouble meeting their monthly mortgage obligations were the target group for the Biden Mortgage Plan regarding relief programs. It includes monetary and non-monetary assistance to alleviate the financial hardship of affected borrowers.
In the United States, if you have mortgage loans and your mortgage is backed by the federal government, the government will assist you through loan modifications and reductions on monthly principal and interest payments.
Should you find yourself in a position where you cannot make your payments as a result of the economic crisis that started in 2020, you may be eligible to have them suspended for up to 18 months under the stipulations of the CARES Act.
If your loan is guaranteed by the FHA, the United States HUD, and USDA, then you are eligible to apply for first mortgage relief. It also counts if you are the owner of a multifamily rental unit with a loan backed by the government.
However, if the federal government does not cover your loan, do not fret. You may inquire about your options via your loan servicer, your state's government, or the authorities in your municipality.
Do You Need Further Assistance?
You are fortunate if you do not severely need the government's assistance on mortgage plans and repayments.
If that's the case, perhaps you may want to seize the opportunity to look for houses and other real estate properties that are available in the market. Alternatively, you may decide to sell your home to explore other options or work with your investments. If you are age 62+ and having difficult times keeping up your mortgage payment, consider eliminating it altogether with a federally insured HECM loan. Find HUD-approved reverse mortgage lenders at ReverseMortgageReviews.org or reversemortgage.org.
Home by Ardor's team of experts specialized in buying and selling houses in the United States. Are you interested to know more about services? Contact us to get started.