Lemongrass is an ancient herb that is commonly cultivated in South and Southeast Asia. It has been used in Asian and Caribbean cooking for centuries due to its subtle lemon fragrance and aroma. Lemongrass is a medicinal herb as well. Research has shown that it aids digestion and soothes aching muscles, and it has antifungal properties.
Today it is widely available in most supermarkets. However, you can also easily grow your own in the garden or pots. Its oil repels most insects but attracts honey bees, and when planted in the garden, it wards off insects.
We have selected 10 delightful recipes to show you how versatile this herb is. Use fresh lemongrass in teas, cocktails, soups, or as a marinade for seafood; fry it with chicken or add to your desserts!
1. Lemongrass and Chilli Chicken
This amazing marinated chicken stir-fry recipe is quick and simple to prepare. You'll have to marinate the chunks of chicken thighs or chicken breast in the lemongrass, chilli, garlic, and fish sauce mixture for 20 minutes, then stir fry it in a wok or nonstick frying pan. The fragrant scent of the frying chicken, lemongrass, and garlic will fill your kitchen and make your mouth water!
2. Vietnamese Pork Lemongrass Skewers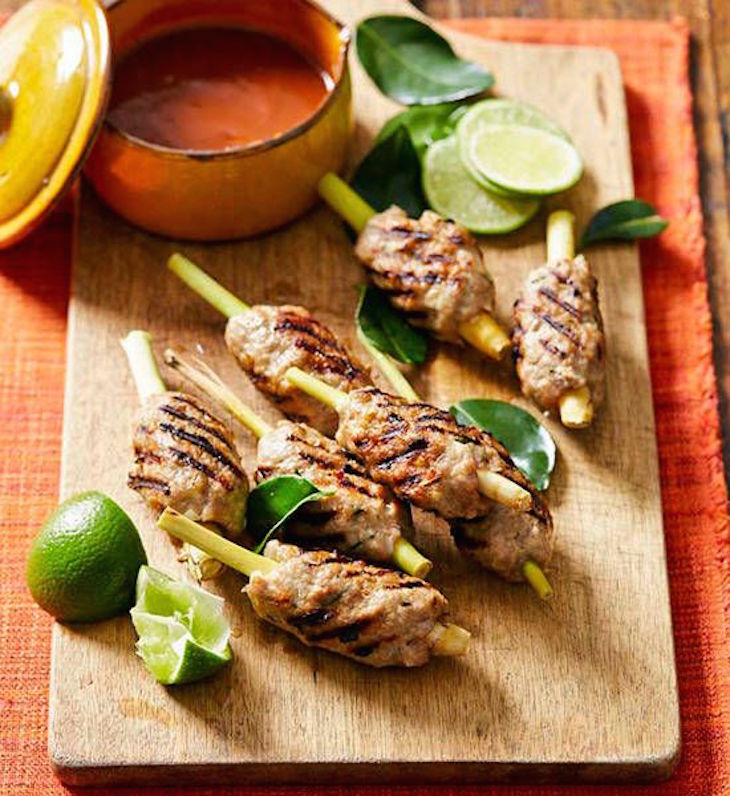 It doesn't have to be perfect barbeque weather outside to prepare these fantastic pork skewers. Simply make the pork mince mixture – mince, shallots, garlic, ginger, fish sauce – then use your hands to shape it around lemongrass stalks. Leave it in the fridge for an hour, then grill for 10 minutes, turning them regularly. These skewers make a unique finger-food!
3. Lemongrass Infused Soup with Crispy Tofu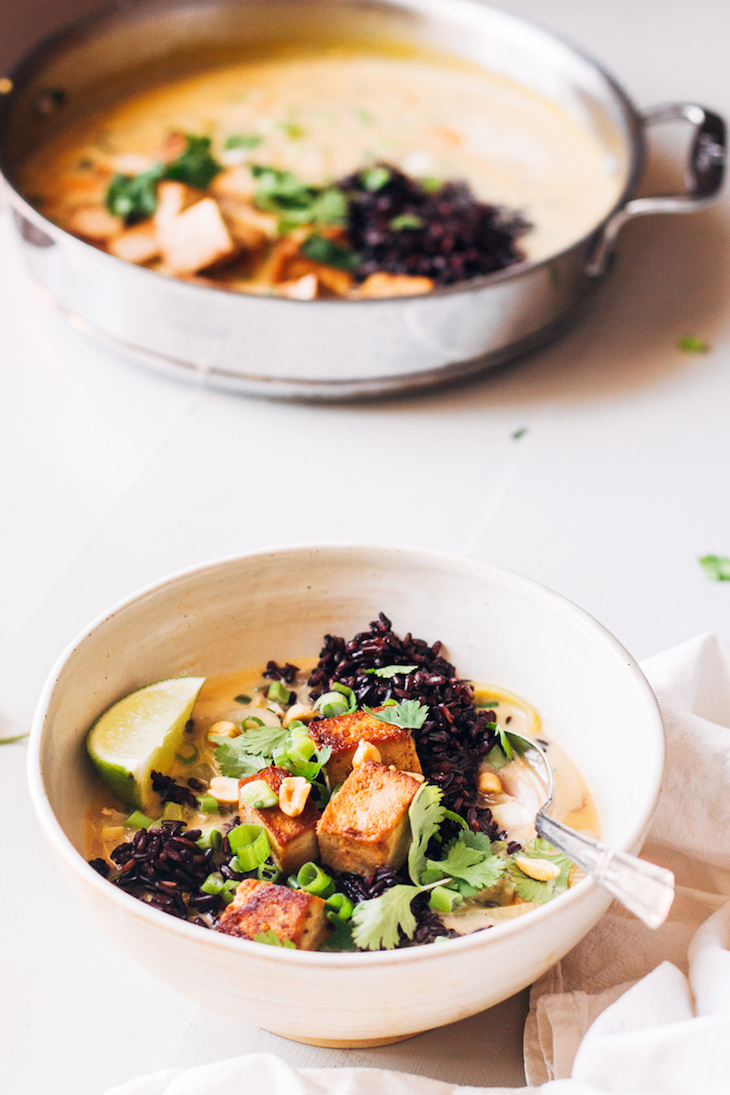 When you don't want to eat too heavily in the evening, soups are the best option. The great thing about this recipe is that you can make a big batch and keep it in the fridge for days; it will just get better! So don't worry if you have no time for cooking every day. You will love the flavors' harmony, the spicy ginger mixed with the fresh, citrusy lemongrass mellowed with sweet coconut milk. Add the crispy tofu and wild rice, and you have this hearty and nutritious soup!
4. Lemongrass Shrimp with Soba Noodles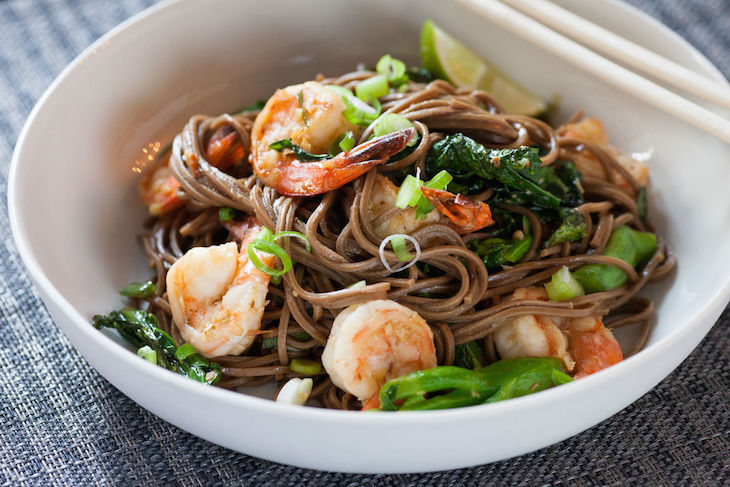 Here is another simple and healthy dinner idea. Chop the garlic, lemongrass, ginger, and scallions finely and fry in a pan with the shrimps; add the Chinese broccoli – you can use bok choy instead. Mix it with the drained soba noodles, oyster sauce, sesame oil, and soy sauce. Enjoy the exotic flavors and the buckwheat noodles.
5. Black Rice Salad with Lemongrass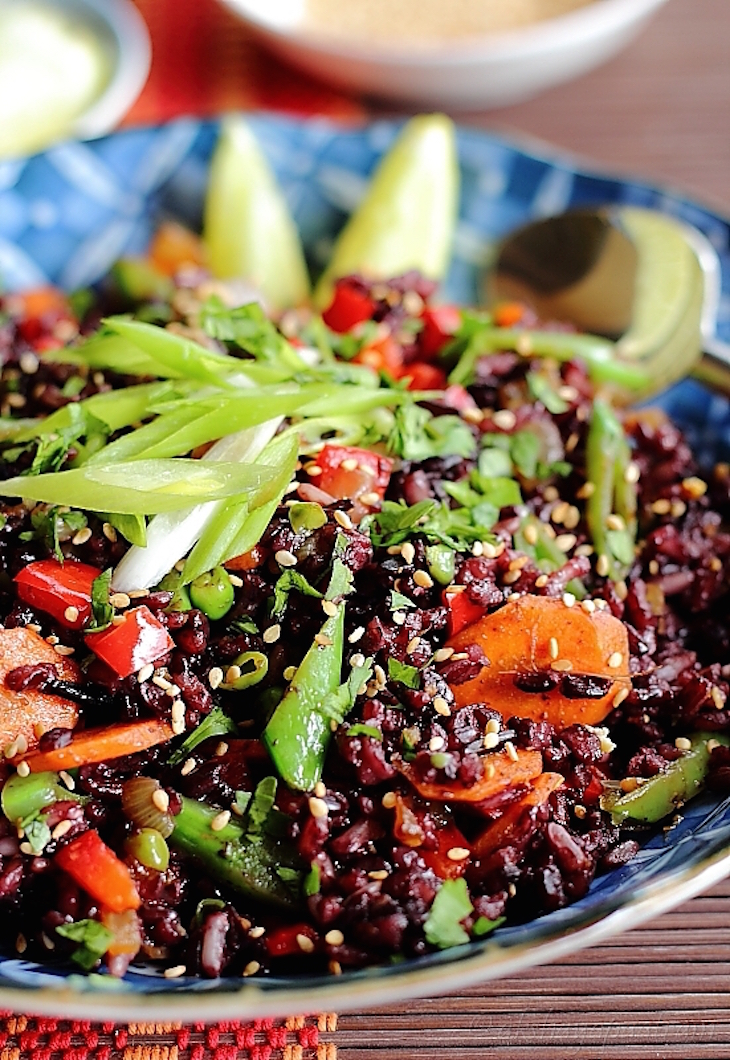 This recipe requires different rice types, so it is perfect if you have many already open packages of rice and grains sitting around on the shelves waiting to be used. Use wild rice blend, black rice, or any other type you have at home cook it with lemongrass and ginger; while the rice is cooking, prepare a veg stir-fry. Mix it all, add seasonings and add tofu or chicken to your taste.
6. Vegan Lentil Soup with Lemongrass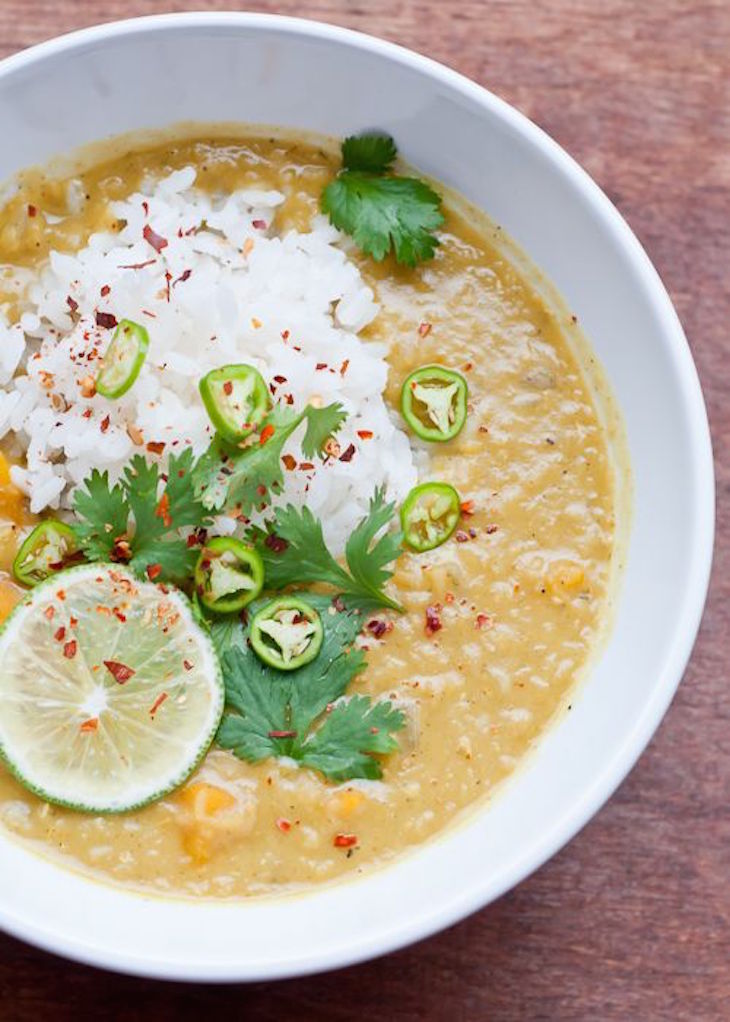 via afejohnsonia.com
Just like other soups, this Thai-infused, creamy lentil soup is very simple to prepare and will keep in the fridge for days as well. The red lentils cook so fast that the whole recipe comes together in about 20 minutes. Fall is coming; why not try it with butternut squash?
7. Vegan Lemongrass Gelato
Have you tried vegan ice-cream? If you are concerned about the no egg, no milk gelatos, let this recipe convince you. The coconut milk, coconut cream, and almond milk will make this ice cream perfectly creamy, and the citrusy lemongrass gives a real refreshing twist to it.
8. Lemongrass Rice Pudding
Rice pudding is delicious for breakfast, as a dessert, or when you crave something sweet. The blend of cardamom, vanilla, coconut milk, and lemongrass makes this rice pudding something unique. Top it with sugar-free jam, fruit coulis, or fresh fruits!
9. Fresh Lemongrass Tea
Lemongrass tea is healthy and refreshing; drink it hot or cold you will love it. Simply boil the fresh lemongrass stalks in water, let it cool down, add honey according to your taste. Since it contains no tea leaves, it is caffeine-free. Start your day with it and enjoy the health benefits of this fantastic plant.
10. Cucumber Lemongrass Caipirinha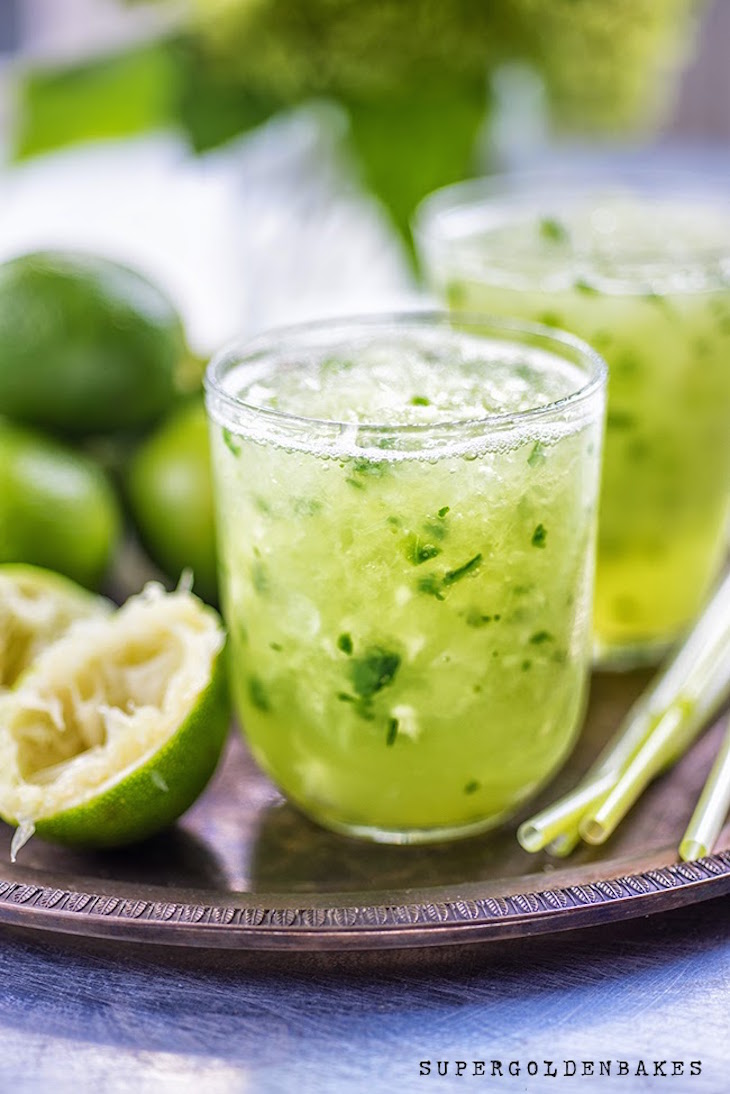 Last but not least, this refreshing cocktail is one of our favorites! The recipe requires Cachaça, lime, and sugar – just like a traditional caipirinha – plus it adds cucumber and lemongrass for a really refreshing twist.