We all know her for her beautiful smile, pretty platinum blonde hair, and her possession of so much charm in her character that it is simply impossible not to admire Marilyn Monroe, even decades after her death. Some know her for her role in "Diamonds Are a Girl's Best Friend," "Gentlemen Prefer Blondes," and "The Seven Year Itch," to name a few.
Even if you have watched just one of her movies, you probably understand why she is considered one of the greatest movie icons in the American movie industry.
It's not just Hollywood that loved her, but the whole world as well. She was the great, beautiful, blonde, sexy starlet of the '50s that everyone idolized and admired. But, there are some less known facts that you may not hear before about her. Wondering what they are? Read below.
1. Marilyn Monroe Is Not Her Real Name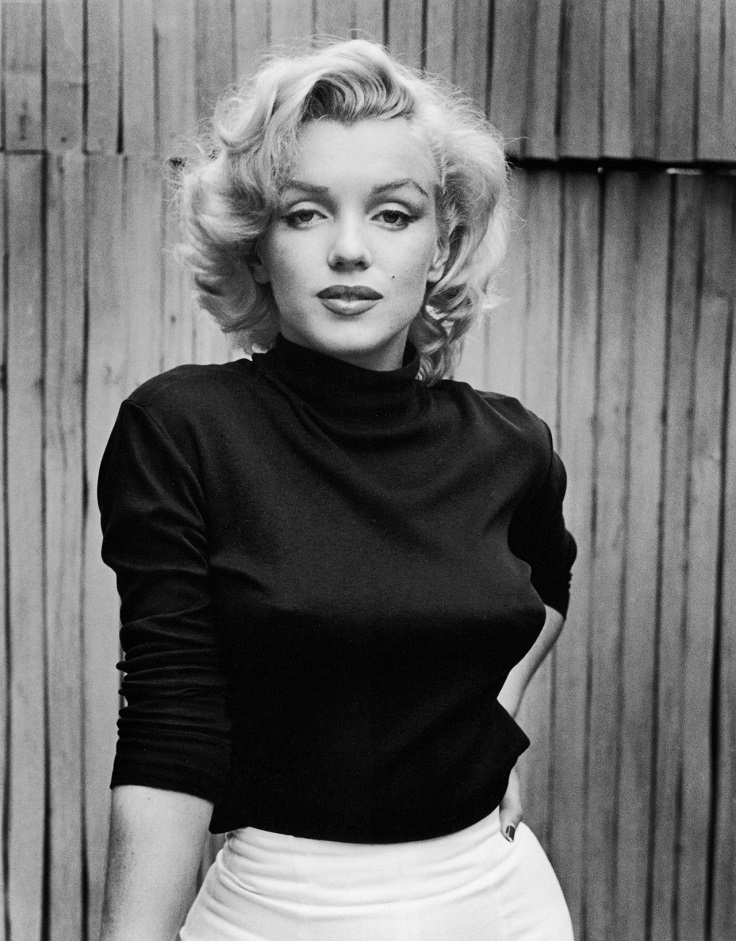 via comicbookandmoviereviews.com
The gorgeous actress actually had few names before she came up with the Marilyn Monroe. She is written as Norma Jean Mortenson on her birth certificate, but she was baptized as Norma Jean Baker. Later in life, she used other names, such as Jean Norman while modeling or Zelda Zonk when going to hotels. But, she came up with Marilyn Monroe in 1946, when she had already signed contracts that later made her a star. It is believed that she came up with her name by combining the name of a 20's star Marilyn Miller with Monroe, her mother's maiden name.
2. She Wasn't a Natural Blonde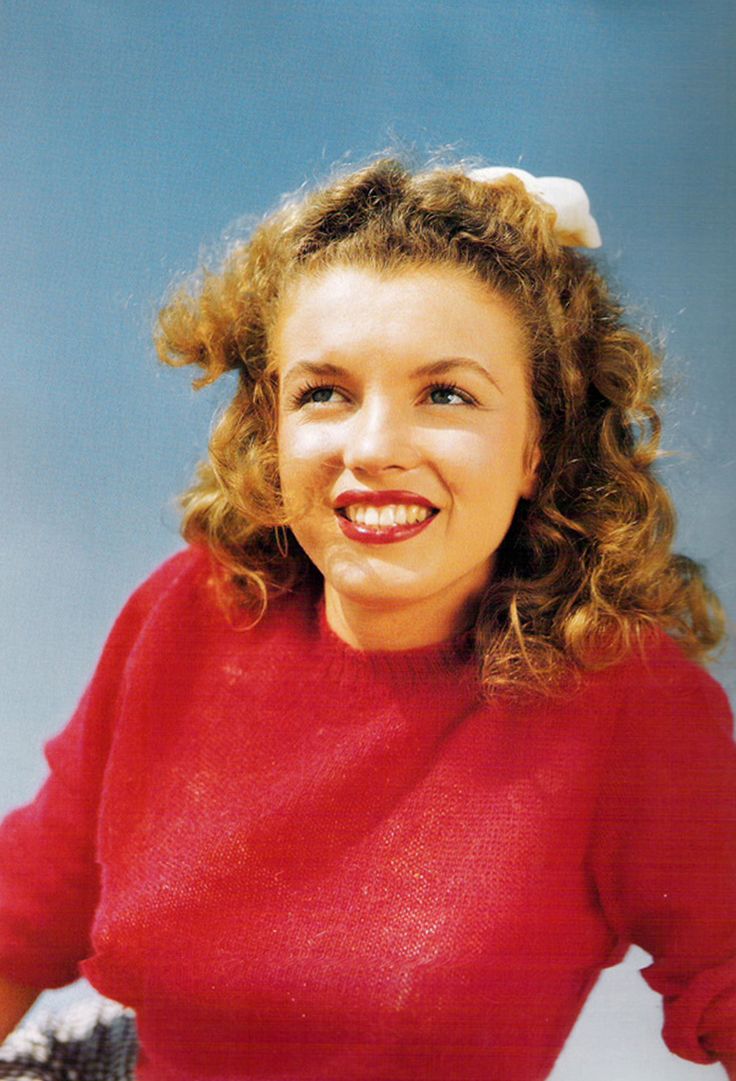 via lounge.obviousmag.org
When she signed with the Blue Book Modelling Agency in 1946, Marilyn Monroe was advised to dye her hair from brown to blonde, and that was probably one of the best things that she did for her career. Going from brunette to platinum blonde helped her become more famous, as it fits perfectly the title of the movie – "Gentlemen Prefer Blondes." Once she went blonde, she never came back – and why should she? She loved being blonde, and the public loved her for that too.
3. She Was Always Late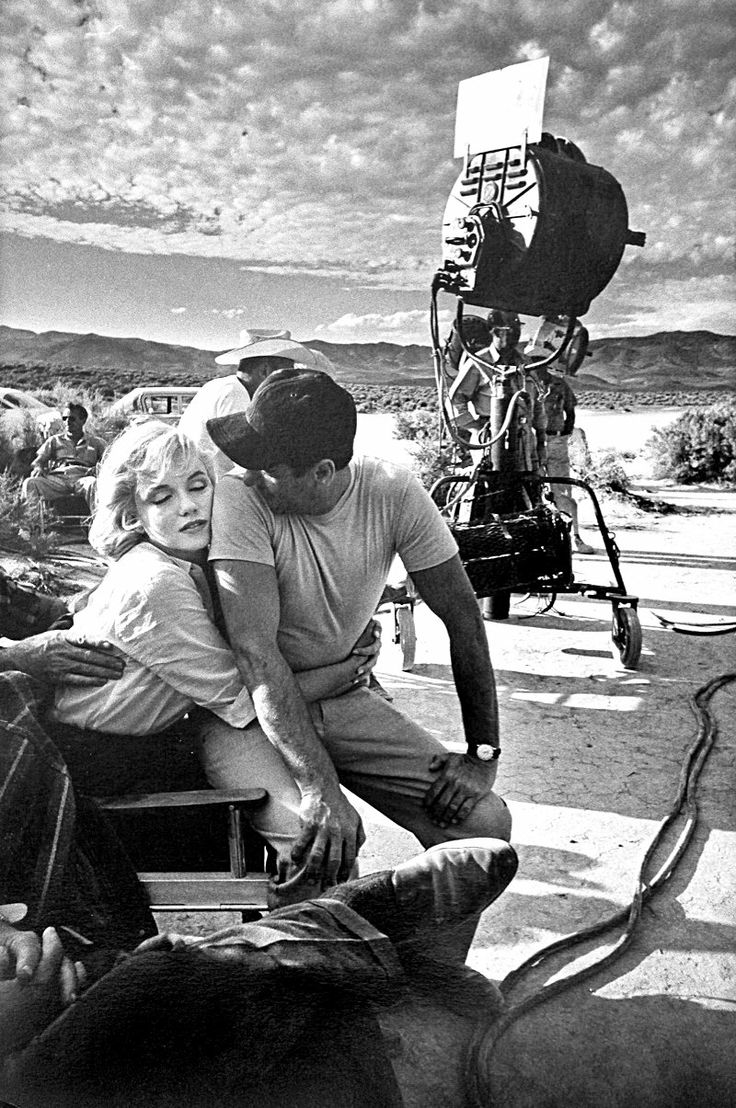 via filmmakeriq.com
Marilyn was known for always being late, and by always, we mean literally. Even though she was late, people loved her and paid to see her. The director of "Some Like It Hot" and "The Seven Year Itch," in which both Marilyn had the main role, said it was worth it, no matter that everyone had to wait for her. In 1962, Marilyn was fired by Twentieth-Century Fox because the production of "Something's Got to Give" couldn't go on because of her chronic lateness. However, they decided to bring her back, and they did, paying her $1 million just four days before her death.
4. She Had Hard Times Remembering Lines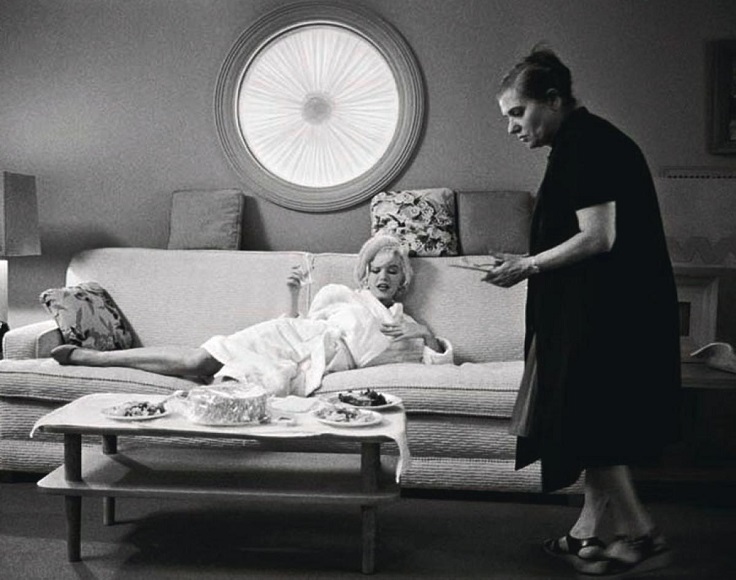 via nydailynews.com
If you have already seen some of her movies, you know that she is such a charming actress. But, the truth behind those sweet-talking-sugar lines is that she really had hard times remembering them. In fact, Marilyn always had an acting coach with her, helping her to get the lines. Her first coach was Natasha Lyness, who worked with Marilyn for six years, and then she was replaced by Paula Strasberg. She was paid to coach Marilyn for $25,000 in "The Prince and the Snowgirl" – the same amount of money that some of the movie actors were also getting! In "Some Like It Hot," it took her 60 times until she got "It's me, Sugar" right.
5. She Wasn't Paid as Much as Her Colleagues
Marilyn was often paid less than her colleagues, despite her super famous status or how much the public loved her. In "Gentleman Prefer Blondes," her colleague Jane Russel was paid about 10 times more than she was, and in her last movie, "Something's Got to Give," she received a paycheck of $100.000, while her colleague Dean Martin was given $500.000. No doubt – she was rich, but it took years until she earned her single paycheck of $1 million, and she got it just four days before she died.
6. …But She Is Still Making Fortune
via stylecaster.com
No matter where she was going or what she was doing, people loved seeing Marilyn, whatever the price they had to pay for that. Marilyn was a total success, besides her chronic lateness or depression episodes. She did few advertisements in her lifetime, of which the most iconic is her Channel n.5 perfume advertisement. But, even though she is dead for more than 50 years, her brand still sells. Authentic Brand Groups bought the licensing rights to the Marilyn Monroe estate in 2011, and in the past few years, her name and image were used in many advertisements, such as clothing and shoe lines.
7. She Has Done Plastic Surgeries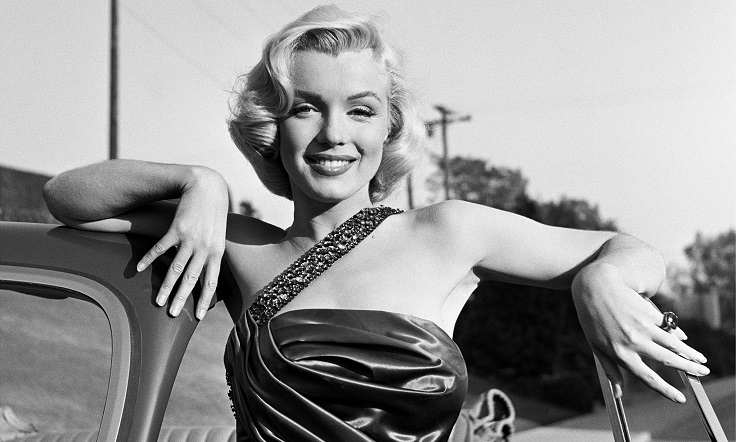 via ca.hellomagazine.com
Marilyn was a natural beauty, but like it or not, she did few surgeries in her lifetime. You can notice the difference before and after she became successful. Shortly before her breakthrough, her agent Johnny Hyde paid two plastic surgeries – one for the nose and one for the chin. She also used to whiten her skin with hormone creams that ended up in facial hair growth. Marilyn refused to remove it – she thought it gave her a better glow.
8. Most of the Quotes Aren't Hers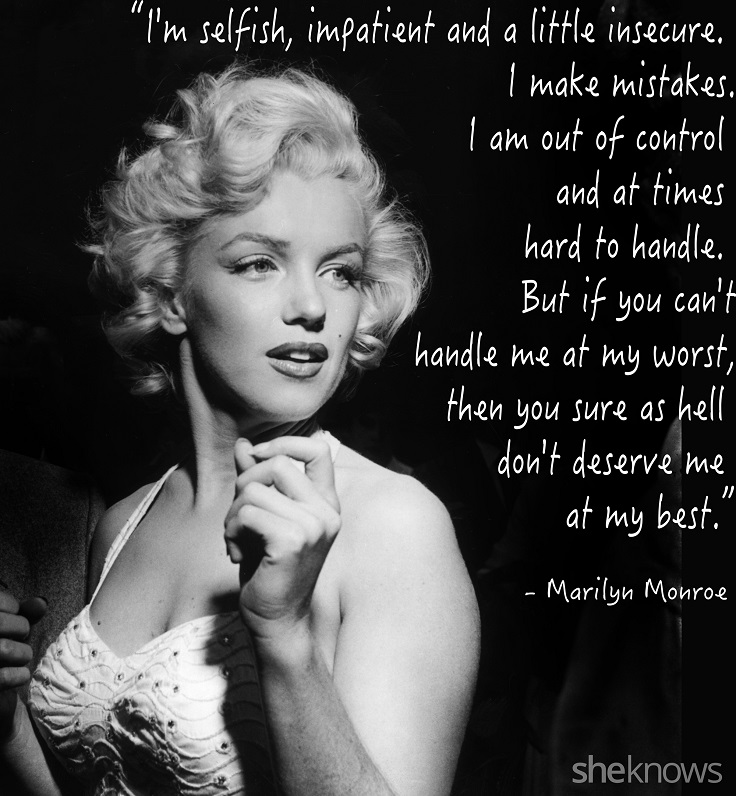 via sheknows.com
The Internet is full of images of the beautiful actress with many different quotes. The truth is – many of these weren't even said by Marilyn. The quote below is great, but actually, there is no proof that she once said this. Other quotes often interpreted by Marilyn are "Well behaved women seldom make history" or "Give a girl the right shoes, and she will conquer the world," which aren't hers – the first one is by Laurel Thatcher Ulrich, while the second by Bette Midler. But, it's true that she once said that what she wears in bed is five drops of Chanel n.5!
9. Some of Her Dresses Are the Most Expensive
via hitfix.com
You all know the white dress that she wore in "The Seven Year Itch." Well, that dress was sold for £2.8 million in 2011. Also, the gorgeous gown by Jean Louis that she wore when she sang the famous "Happy Birthday Mr. President" was sold in 1999 for $1.3 million. But, her dresses aren't the only piece of clothing that was highly paid for. Tommy Hilfiger bought the jeans she wore in "River of No Return" for $37,000, who later gave them to Britney Spears.
10. She Loved Reading Books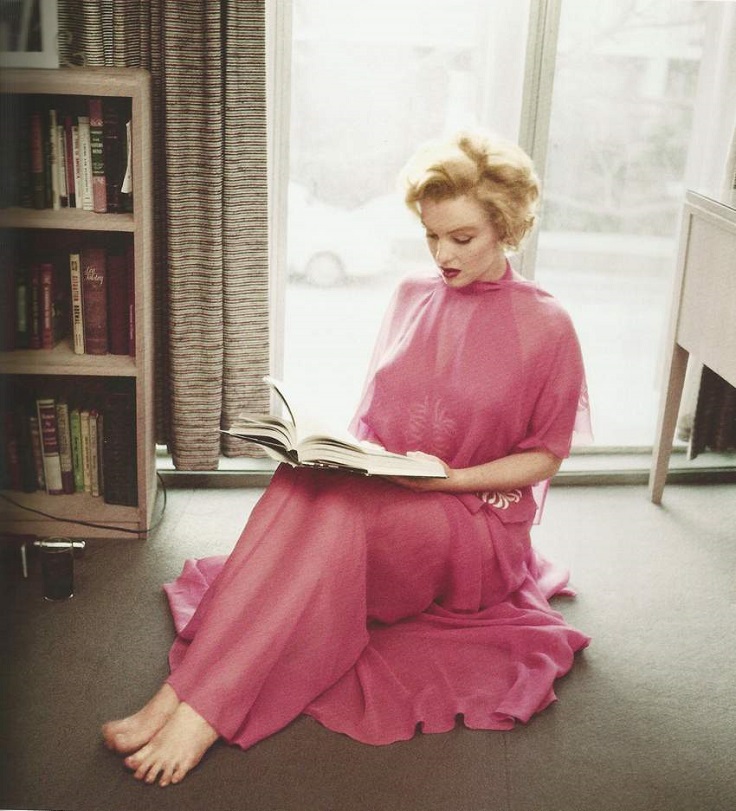 via mysticmedusa.com
Marilyn Monroe was always seen as the gorgeous, blonde sex symbol of the '50s, but the truth is that this lady was just as smart as she was beautiful. She loved reading books, and in her home, she had a library of 400 books. Her favorite poets were Walt Whitman and John Keats, and she also studied literature at UCLA. No wonder why writers loved her as well – Truman Capote and Jean-Paul Sartre couldn't resist Monroe. It's not proven, but some say that her IQ was 168 – more than Albert Einstein!