If you want to make the steak more delicious and more interesting, you just have to try to marinate it. The marination process is a really tempting idea for making an amazing dinner in your own kitchen. There are so many different flavors and ways to marinade steaks that you can satisfy literally every taste, from fruits like lemon to whiskey or some kind of sauce.
So, take a look at the top 10 marinated steak specialties list that we have prepared especially for you to try and cook at least some of the recipes at your own kitchen. You will surprise everyone at your home with these really unique ideas of ours because they are super-tasty and they are a real chance for an escape from the ordinary.
Cumin Marinated Grilled Flank Steak with Salsa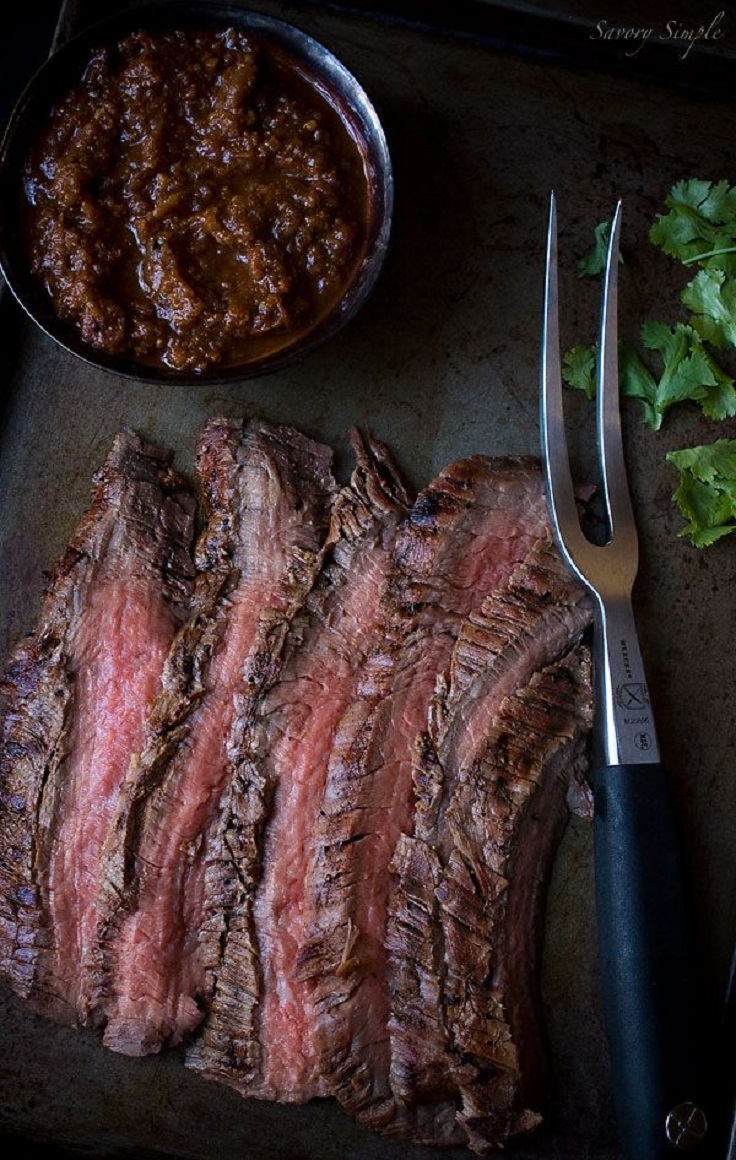 We are starting with a classic marinated flank steak with salsa. We all know that salsa dip sauce has enough spices and other ingredients to add a real flavor to the delicious steak. Start with cooking right away and enjoy!
Recipe via savorysimple.net
Soy-Marinated Flank Steak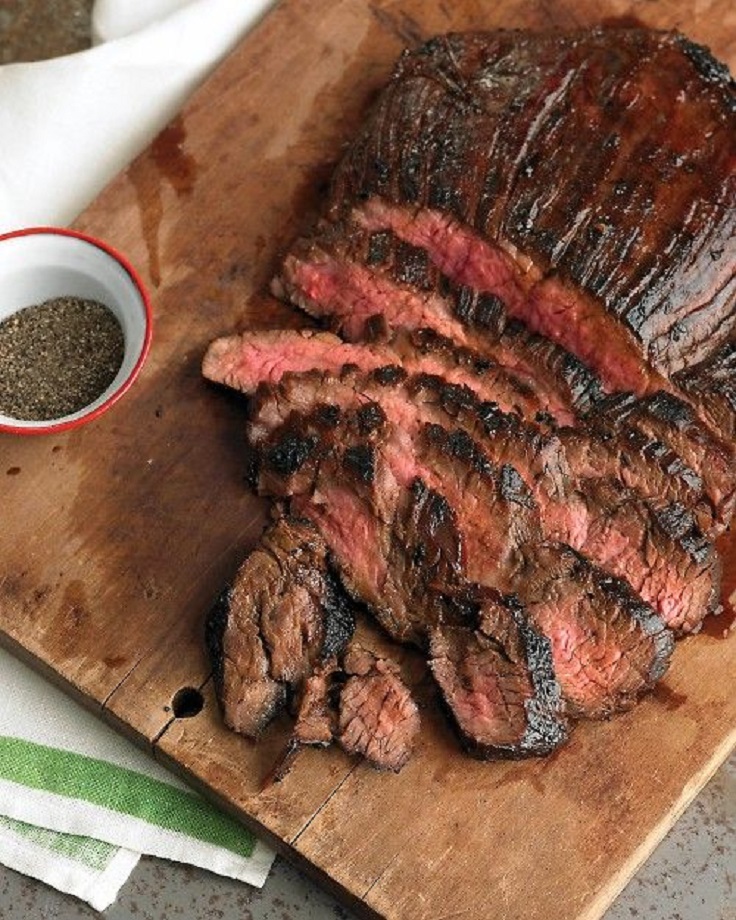 One idea from the magic cookbook from one of the best, Martha Stewart. We think that the soy-marinated flank steak has an amazing taste and that you have to try to make it sometimes because you have to admit it, it looks irresistible.
Recipe via marthastewart.com
Marinated Flank Steak with Blue Cheese Sauce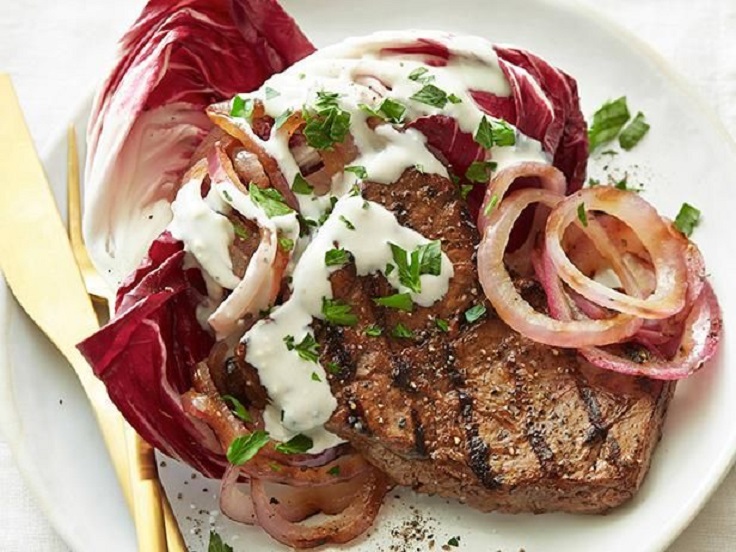 A regular marinated flank steak with blue cheese all over it, looks very delicious, doesn't it? Why don't you take a quick look at the full recipe that you can find in the link below and find out if it's really so tasty as we say it!
Recipe via foodnetwork.com
Coffee and Soy Marinated Flank Steak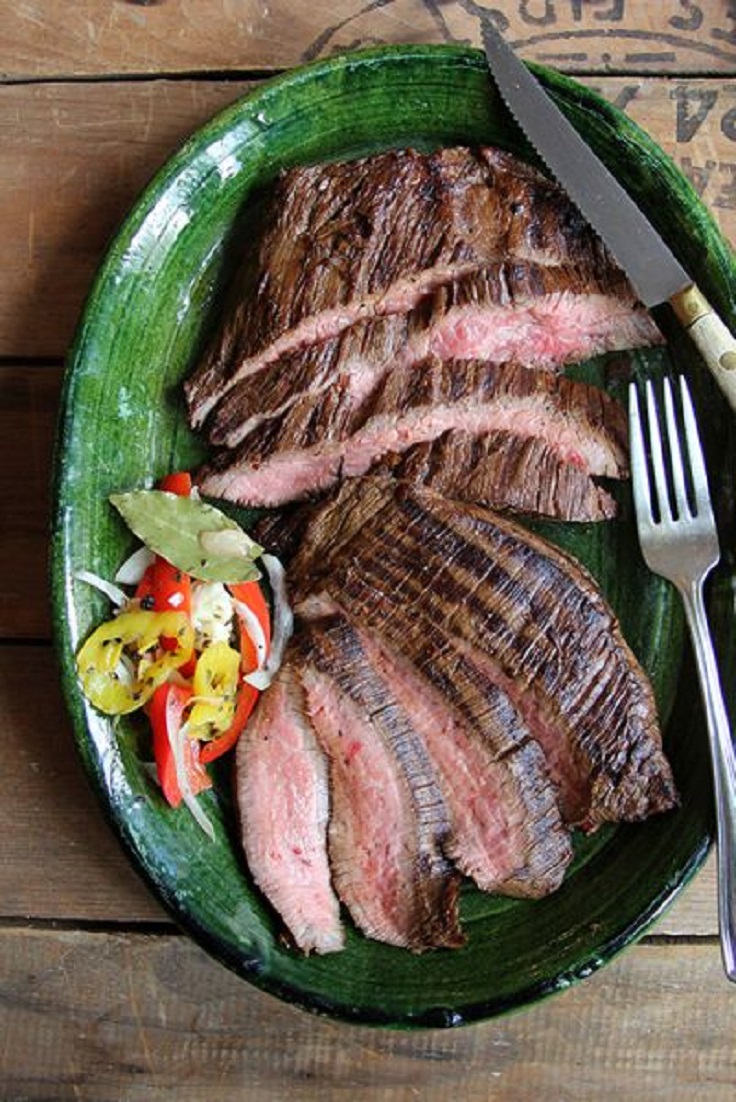 Something really interesting and tempting for every one of us. A fantastic combination of coffee and soy flavor mixed with the garlic and onion chops that will make you really satisfied. Start cooking right away!
Recipe via saveur.com
Jack Daniels Marinated Steak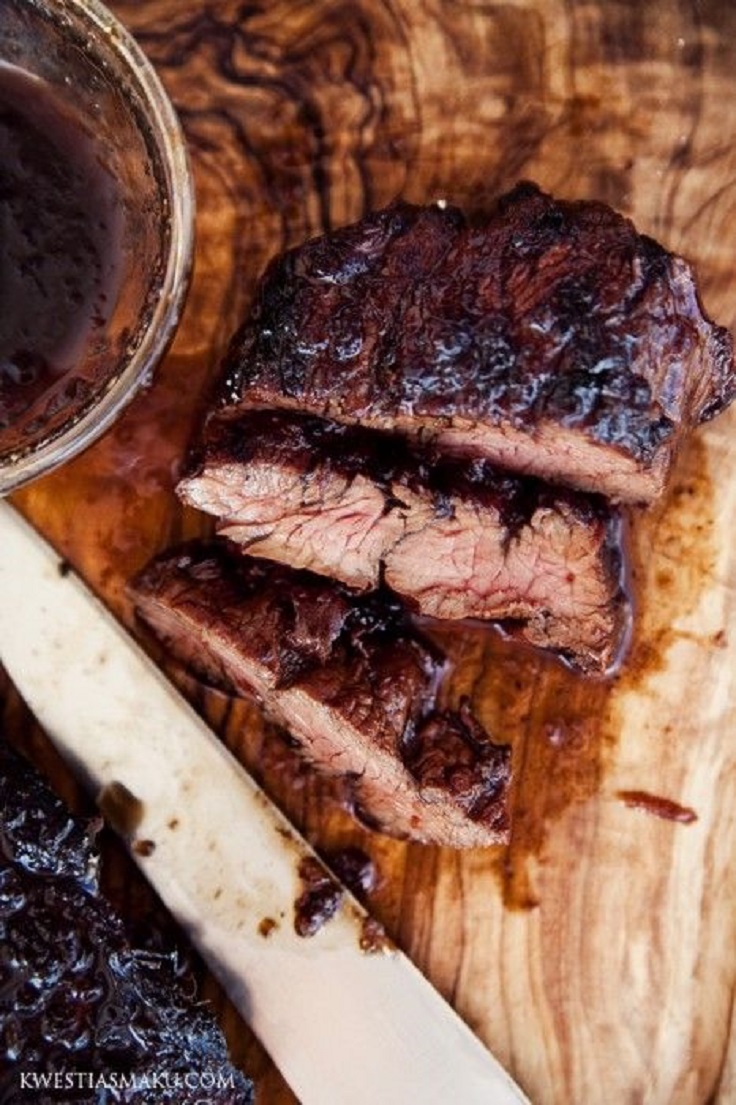 We have arrived to the first specialty on our list that has alcohol like main ingredient in the marination process. The Jack Daniels marinated steak is a way to escape from the ordinary and try something new, we assure that you will not regret.
Recipe via swankyrecipes.com
Tequila and Lime Marinated Steak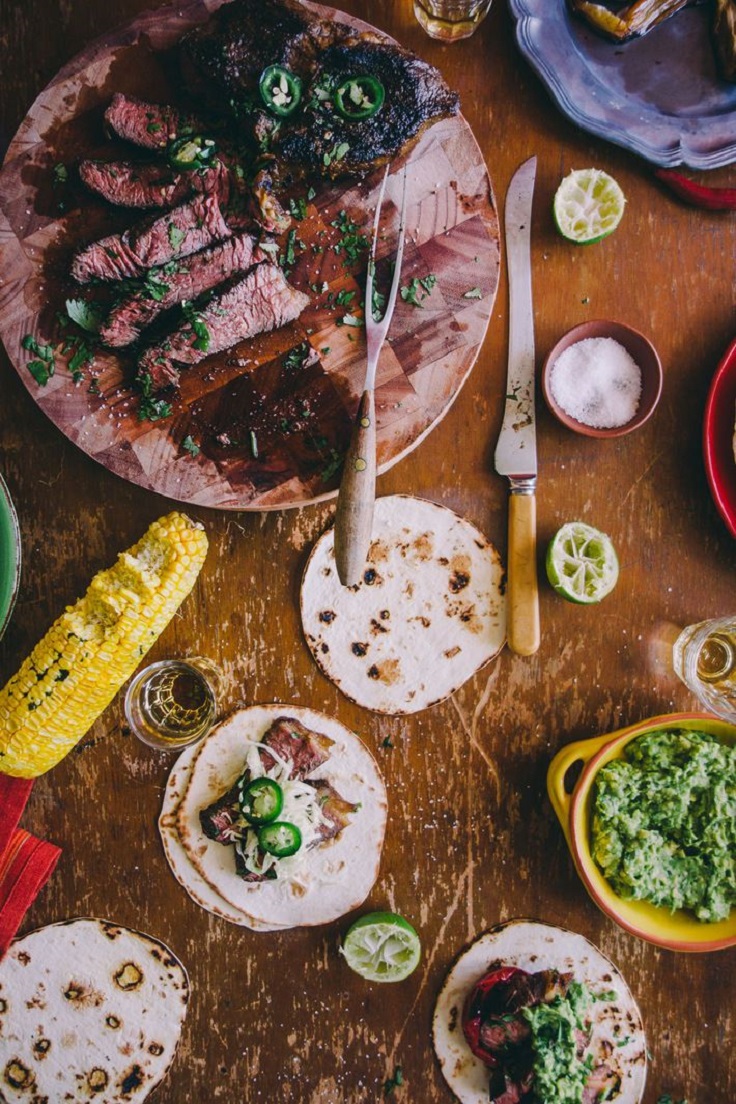 We can continue with an interesting tequila and lime marinade. A really sharp, but, amazing taste for a steak that will make everyone at you dinner table very delighted. The full instructions are in the recipe in the link below.
Recipe via souvlakiforthesoul.com
Cilantro-Lime Marinated Flank Steak with Homemade Chimichurri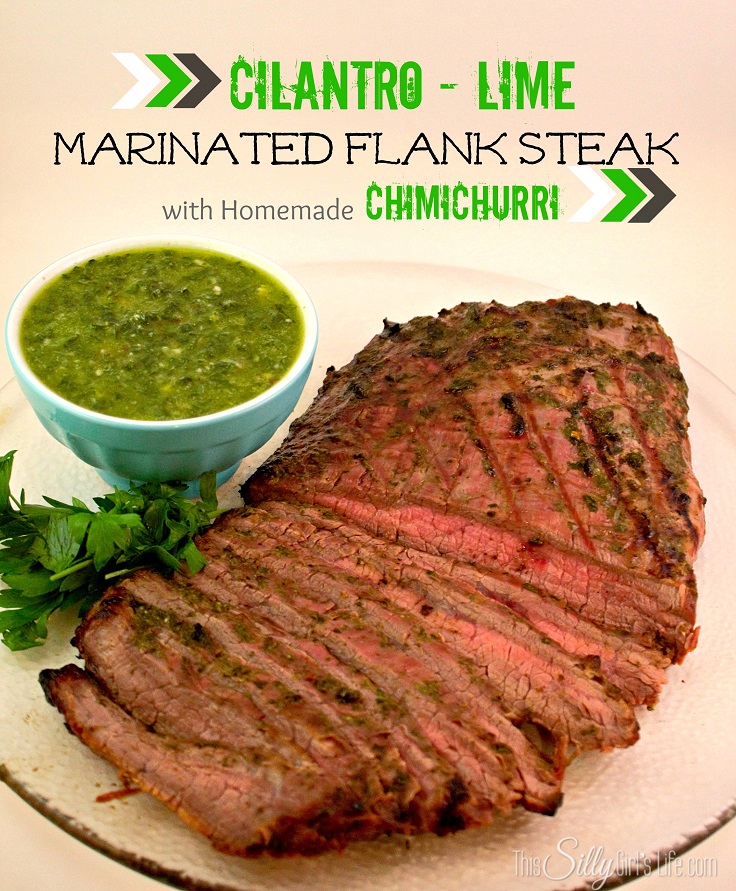 The cilantro-lime marinated flank steak with homemade chimichurri is one of our favorites in this wonderful list that we have made. The homemade chimichurri aside of the marinated steak simply makes everything so amusing.
Recipe via thissillygirlslife.com
Spicy Asian Marinated Flank Steak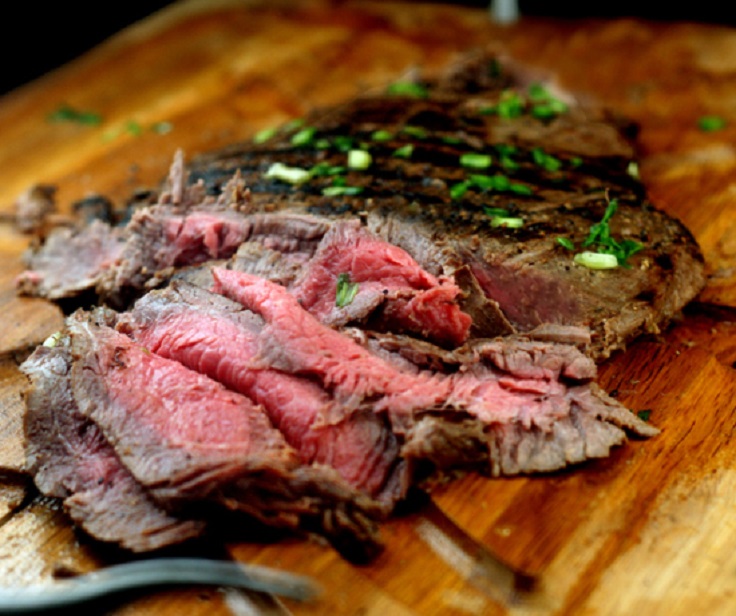 An Asian way of marination that you all have to try sometimes. The spicy Asian marinated flank steak recipe is very easy to make, so just follow the instructions step by step and you will surely succeed.
Recipe via parsleysagesweet.com
Grilled Marinated Hanger Steak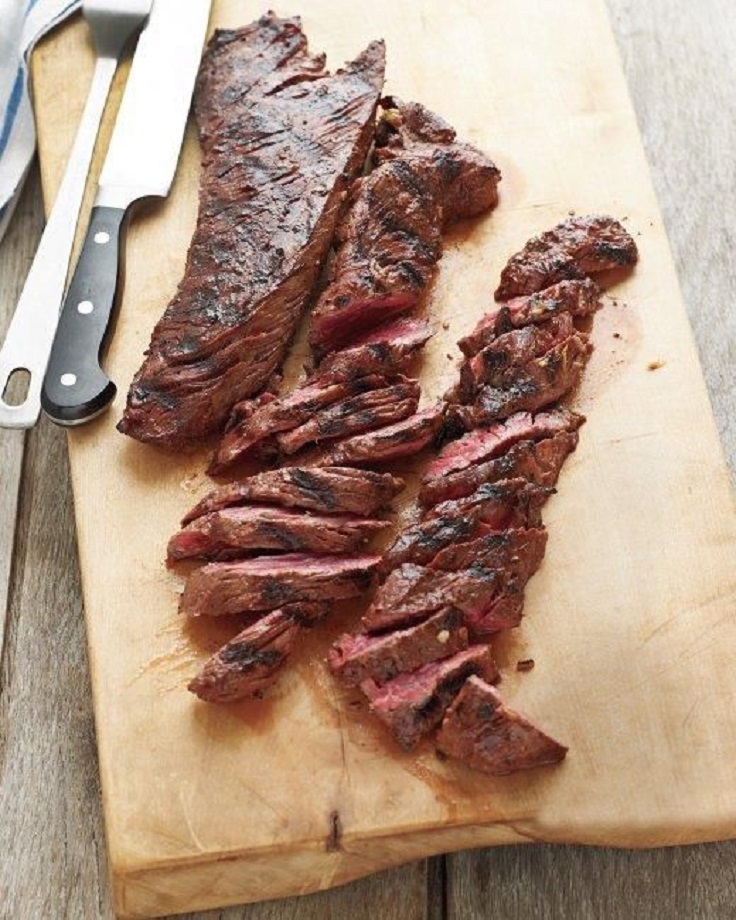 A great choice that is good for everyone because it's gluten free recipe. Cook the grilled marinated hanger steak and you will have no problems at all, because everybody will simply love it. Enjoy!
Recipe via marthastewart.com
Dijon-Brown Sugar Marinated Steak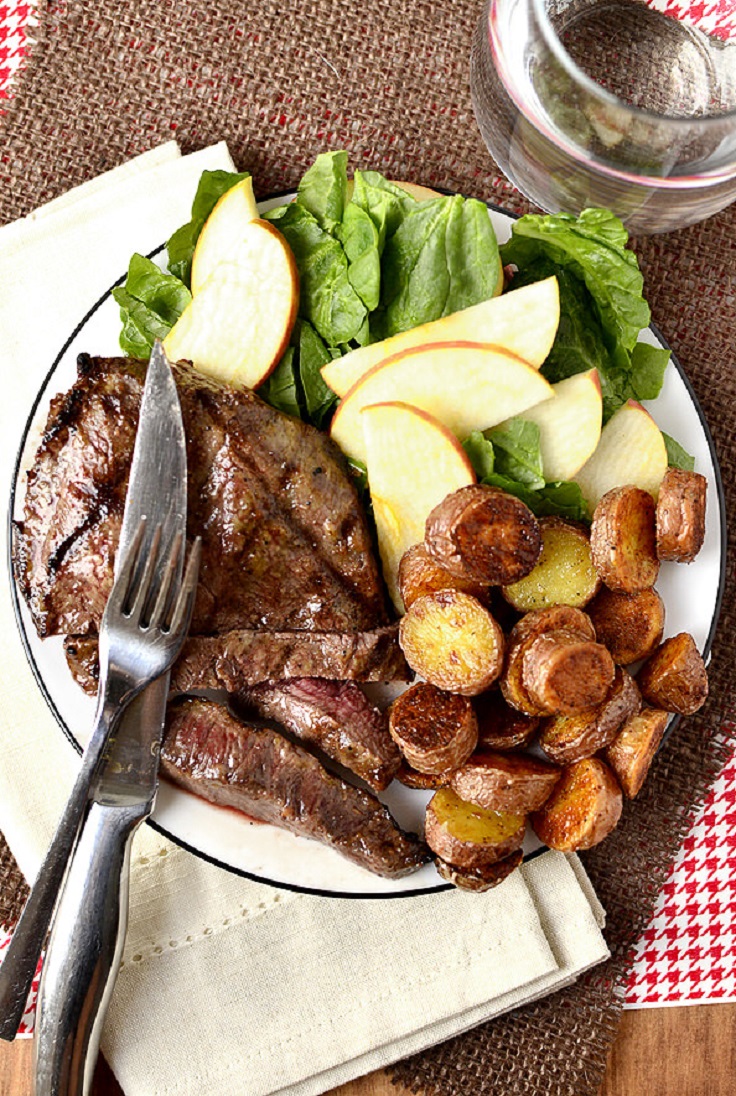 And in the very end we will show you one of the easiest specialties of all. The dijon-brown sugar marinated steak recipe it's a fantastic choice for dinner in every way and we think that you must try to cook it someday. So, we hope you will like our article and that you will follow us in the future!
Recipe via iowagirleats.com