Michelle Obama came into the spotlight as the wife of the first African-American US president, Barack Obama. But during her time in office, she managed to spread her influence outside of the presidency. Some experts in the US even believed she would run for the 2016 elections. But that didn't happen. Nevertheless, Michelle Obama has many accomplishments we need to mention.
Born in 1964, Michelle is an American attorney and author. She served as the first lady of the United States from 2009 to 2017. Michelle got married to the 44th president of the US, Barack Obama.
Raised in Chicago, Illinois, she graduated from Princeton University and Harvard Law School. In her early career, she worked for the Sidley Austin law firm. There, she met Barack and then continued to work for non-profit organizations.
Michelle campaigned for her husband from 2007 to 2008, delivering speeches at many conventions. As a first lady, she served as a role model for women and advocated for poverty awareness, education, nutrition, physical activity, and healthy eating.
Let's take a look at accomplishments by Michelle Obama.
Time At Princeton
Michelle enjoyed success at the workplace since her early days. And even during her college years. She majored in sociology and minor in African-American studies during her time at Princeton. In 1985, she graduated cum laude with a Bachelor of Arts after completing a 99-page senior thesis. Titled Princeton Educated Blacks and the Black Community, she delivered it under the supervision of Walter Wallace.
During her time at Princeton, she got involved with the Third World Center, an academic and cultural group supporting minority students.
Obama ran the daycare center and offered school tutoring for older children. For her thesis, she sent a questionnaire to African-American graduates, asking them to specify when and how they felt as graduates with their race, and what changed.
University of Chicago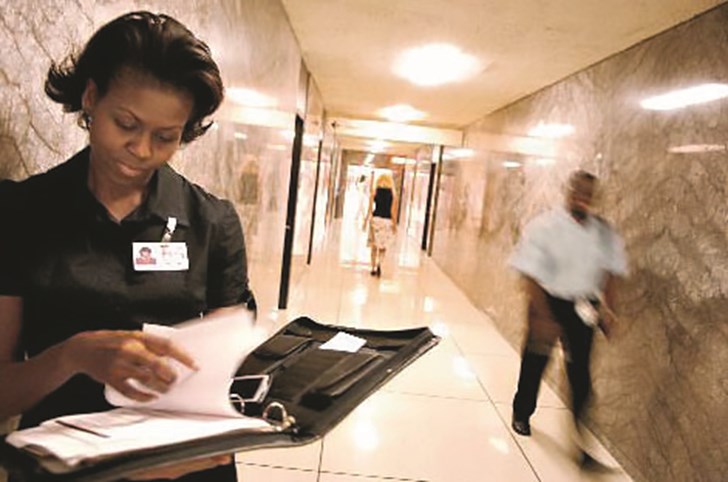 In 1996, Michelle Obama served as the Associate Dean of Student Services at the University of Chicago. There, she developed the University's Community Service Center. After six years, she started working for the University of Chicago Hospitals.
Obama started as the executive director for community affairs, and then in 2005, she started working as the Vice President for Community and External Affairs.
The 2008 DNC Speech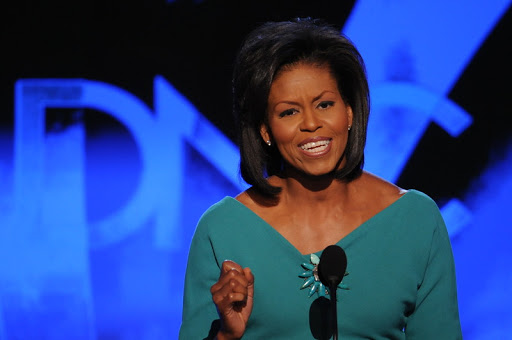 Michelle started campaigning for her husband and his bid to the presidential elections in 2007. But the turning point came on the first night of the 2008 Democratic National Convention.
Michelle delivered a powerful speech. In it, she sought to portray herself and her family as the embodiment of the American Dream. During her speech, Michelle said, "You work hard for what you want in life, your word is your bond, and you do what you say you're going to do. You treat people with dignity and respect, even if you do not know them, and even when you do not agree with them".
In her speech, Obama emphasized loving her country. That 2008 convention speech served as a major turning point for her. She chose her words and rehearsed every phrase. Years later, Melania Trump borrowed parts of that speech.
Bring Back Our Girls
In May 2014, Michelle joined the campaign to bring back schoolgirls kidnapped in Nigeria. She tweeted a picture holding a poster with the hashtag #bringbackourgirls.
In her book, she wrote more about similar campaigns and initiatives.
Vegetable Garden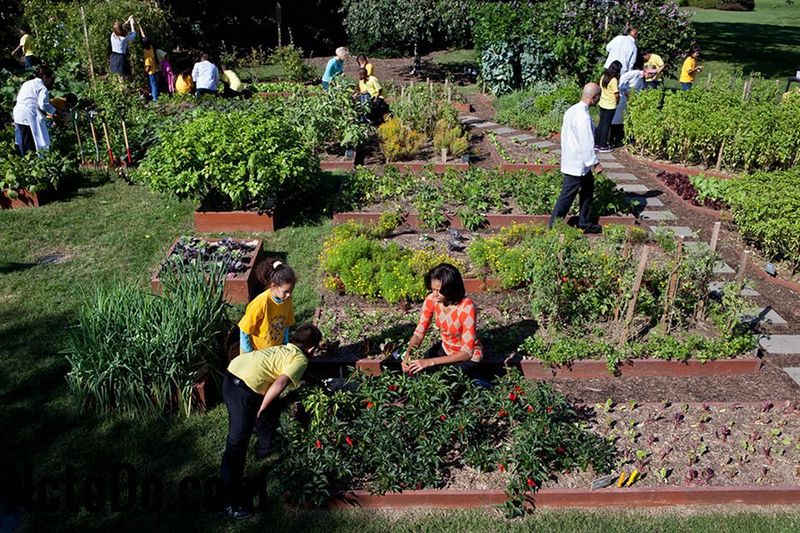 Laura Bush and Hillary Clinton both supported the organic movement in the White House. But Michelle Obama took it to the next level.
She planed the White House Kitchen Garden, an organic garden. It is the first White House vegetable garden since Eleanor Roosevelt served as First Lady.
Michelle also installed beehives on the South Lawn of the White House.
Let's Move Campaign
In January 2010, Michelle undertook her first lead role in an administration-wide initiative. She named the campaign Let's Move. Obama wanted to fight the trend of childhood obesity.
On February 9, 2010, she and her husband created the Task Force on Childhood Obesity with the sole purpose to review all current programs and create a national plan for change.
Speaking of the campaign, she said, "I want to leave something behind. I want people to say because of this time the person spent there, this thing has changed".
Most Inspiring Women
Michelle Obama is among the most inspiring women in the world. She joined popular culture the moment Barack Obama announced his bid for the presidential campaign. Even before she entered the White House, Michelle garnered accolades.
In May 2006, Essence listed her among the 25 most inspiring women in the world. And then in July 2007, Vanity Fair listed her among the 10 best-dressed people in the world.
Second First Lady On The Cover Of Vogue
Speaking of magazines and publications, Michelle Obama appeared on the cover of Vogue for the March 2009 issue. While every first lady since Lou Hoover appeared in Vogue, only Hillary Clinton before her appeared on the cover.
Michelle appeared two more times on the cover of Vogue. The last time came in the December 2016 issue, with a photo by Annie Leibovitz.
Woman Of The Year In 2008
Time Magazine chooses a Person of the Year for a cover story every year. This helps the magazine recognize the individual or a group of individuals who had the biggest impact on news headlines over the previous 12 months.
And then in 2020, they decided to retroactively choose a historically deserving woman for each year in which a man got named Person of the Year.
They reflected the fact that a woman got named Person of the Year only 11 times in the previous 100 years. As part of the review, they chose Michelle as Woman of the Year for 2008.
Becoming
In 2018, Michelle Obama published her memoir, Becoming. She described it as a deeply personal experience. In the book, she talks about her roots and how she found her voice.
Michelle also reflects on the time she spent in the White House. Obama talks extensively about her public health campaign and her role as a mother.