It's time to renew our book of Mocktail recipes with something we hadn't tried before or wanted to try for a long time with Christmas coming soon.
Instead of using alcohol, use substitutes such as apple cider or soda and prepare one of these Mocktail recipes.
In this article, you will find ten amazing Mocktail recipes – from the traditional drinks such as eggnog to your favorite bar cocktail, such as the Moscow Mule.
Enjoy!
1. Non-Alcoholic Eggnog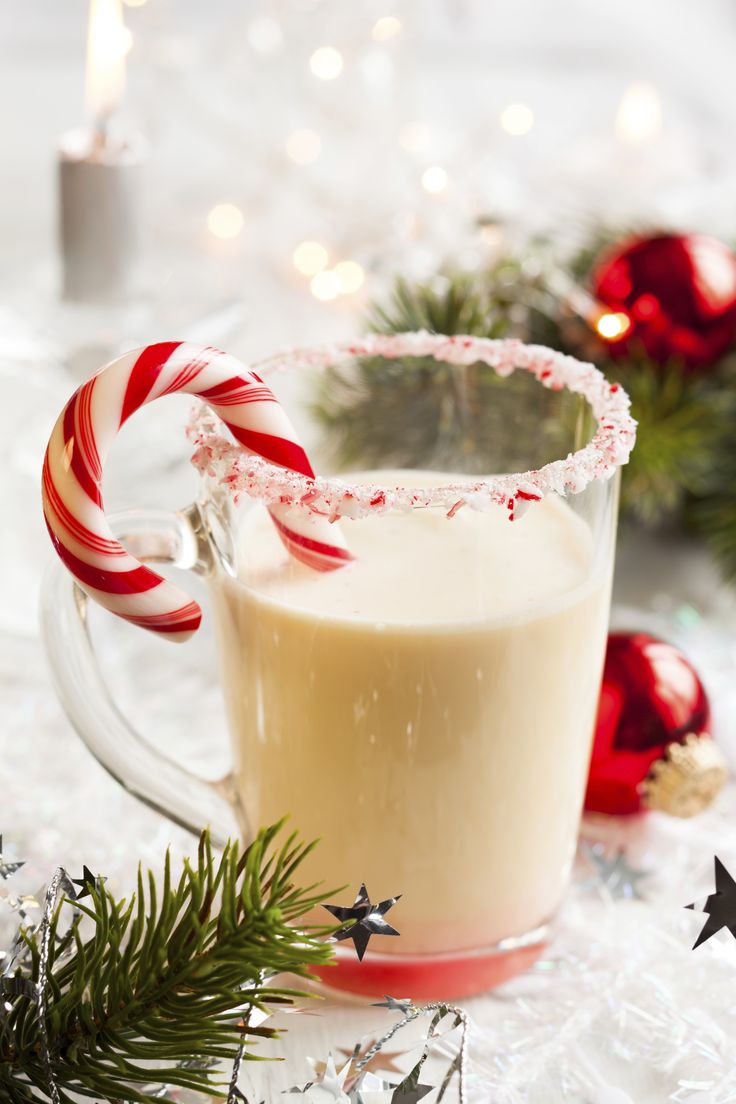 Eggnog is surely one of the most beloved Christmas drinks, and there's a delicious version of it that doesn't include the rum. For this recipe, you need 6 eggs, 1 (14 oz.) can sweeten condensed milk, 1 t. vanilla extract, 1-quart milk, 1/3 pint heavy whipping cream, 1 pinch ground nutmeg, and 1 pinch salt. Serve the eggnog chilled and add inside the glass a candy cane to make it look more Christmas-y!
2. Cranberry Limeade Sparkling Mocktail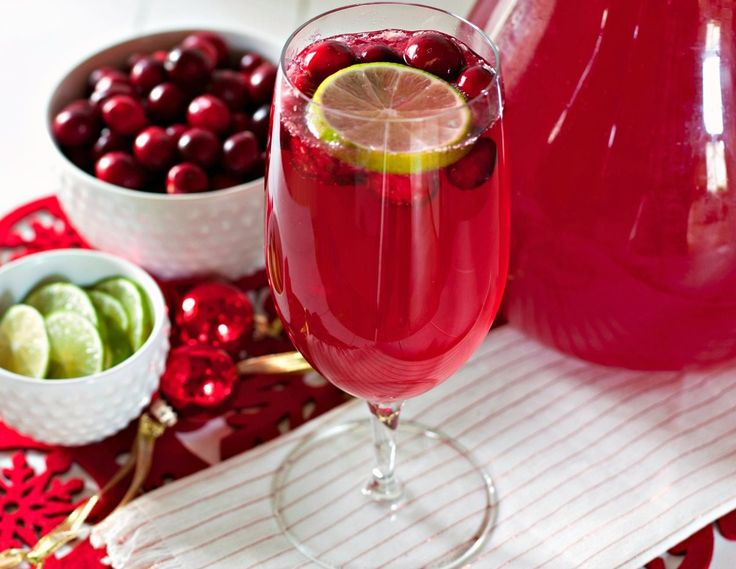 Can it get any more Christmas-y than this? This mocktail is ideal for everyone who loves cranberries because the taste is all about it! To prepare it, you need 5 ounces (half a container) frozen limeade concentrate, 64 ounces cranberry juice, a 2-liter bottle of lemon-lime soda, fresh cranberries, and lime slices for decoration of the drink.
3. Mango Bellini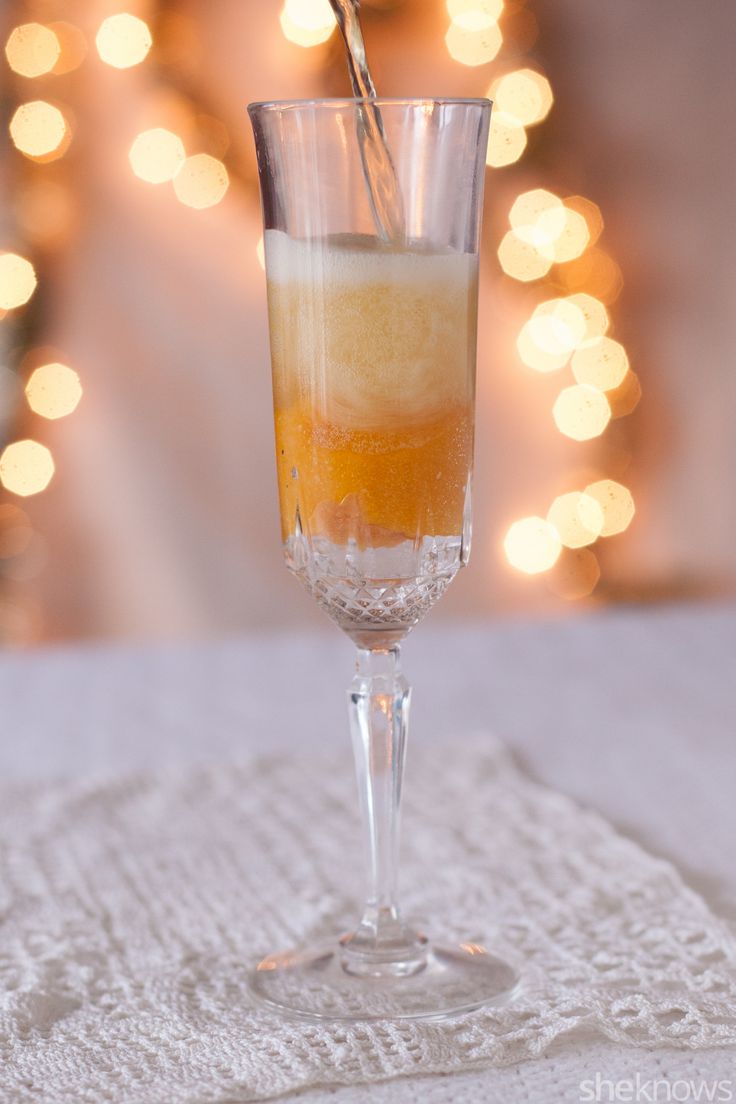 via sheknows.com
If you're a fan of Bellini and you're wondering whether or not this drink will turn out well without the champagne, don't worry – the sparkling apple cider is a great substitute! It will take you just two minutes to prepare it, and it's super budget-friendly, as all you need are only two ingredients – 1 rounded tablespoon mango sorbet and 6 ounces sparkling apple cider.
4. Apple Pie Punch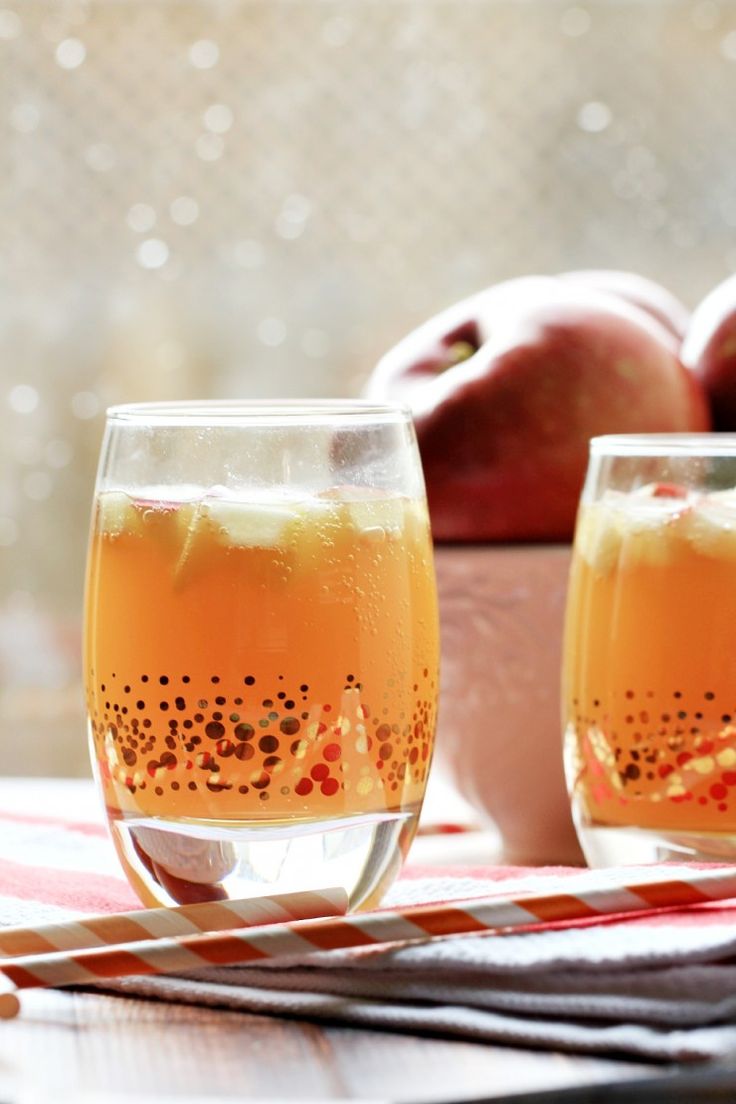 via frugalmomeh.com
Who said that apples are meant only for fall? They make a great ingredient in a punch, and that's exactly what we're recommending for your Christmas party. It's very easy to prepare this non – alcoholic punch, as all you need, are the following ingredients – 4 cups apple cider, 1 cup pear nectar can, 3 cups ginger ale, and 1 apple.
5.

Chocolate Martini Mocktail
via foodnetwork.com
Chocolate martini? Yes, please! Perfect for dessert or just a drink during the day, this chocolate martini is going to satisfy the cravings of your sweet tooth. You need
6. Moscow Mule Mocktail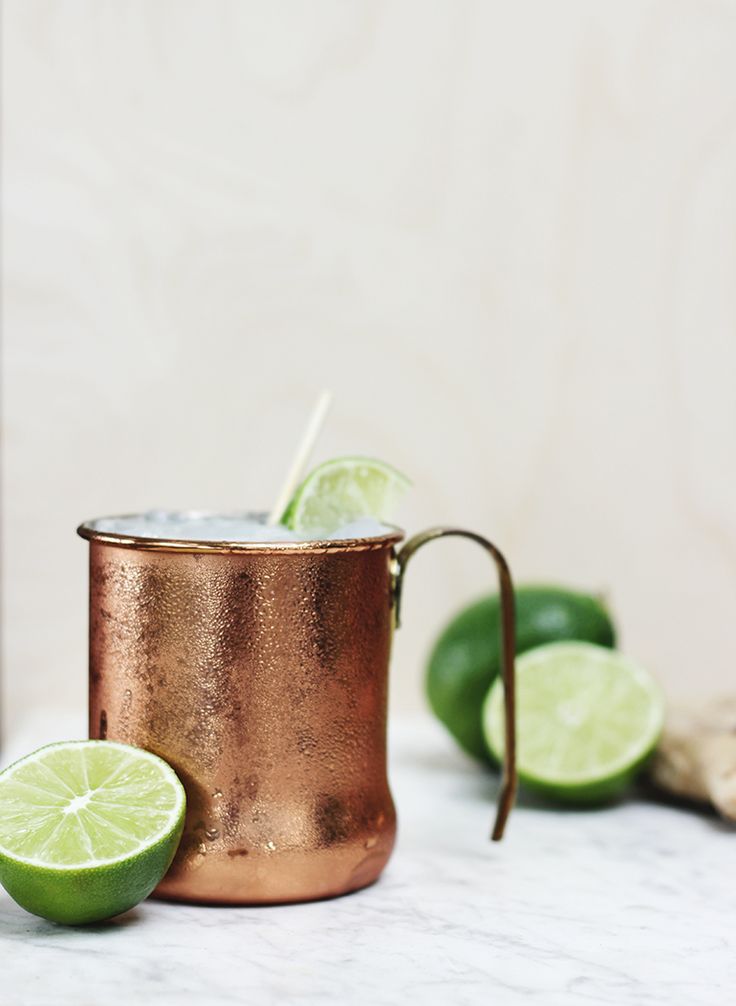 Moscow Mule is one of the most popular cocktails and can be easily switched to non – alcoholic. To prepare it at home, you need 1/2 cup ginger beer (although it is a beer, it is categorized as non – alcoholic because it contains less than 0.5 percent of alcohol), 3 tbsp fresh lime juice, and 3 tbsp club soda.
7. Watermelon Bellini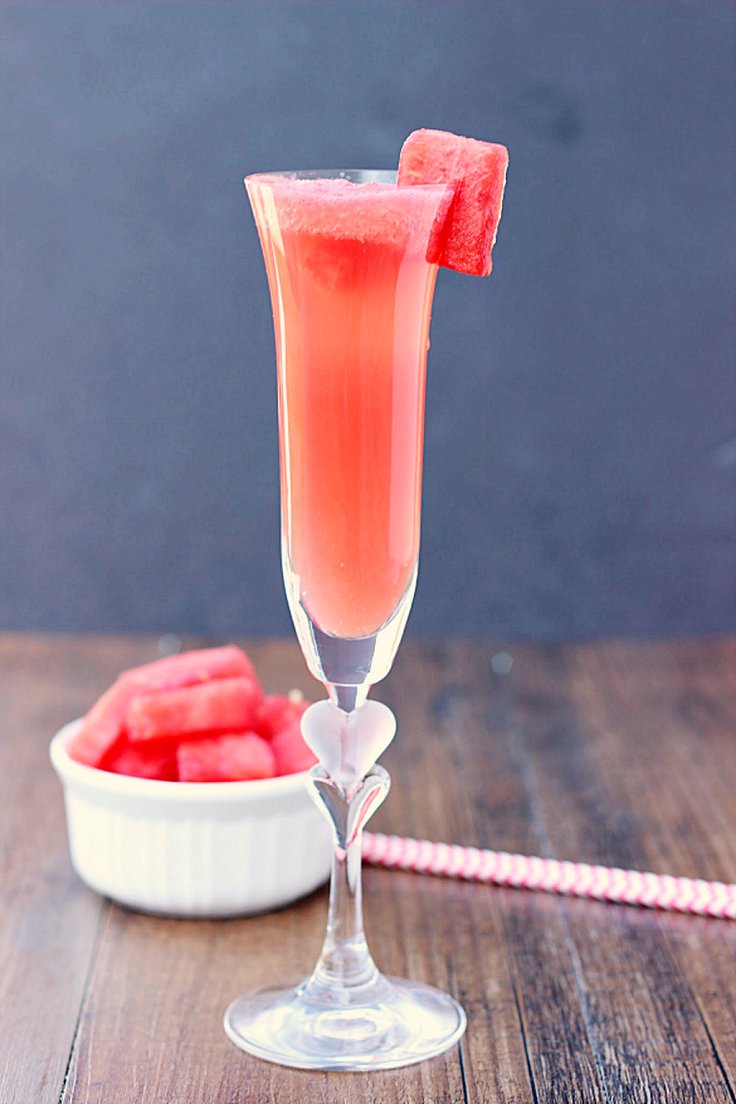 We're back at the Bellini, except that this time instead of mango, we use watermelon. This one is also budget-friendly because you just need two ingredients to prepare it – 1 cup watermelon and sparkling cider (for the alcoholic version, use champagne instead). The Bellini is ready in a few minutes!
8. Cherry Good Mulled Mocktail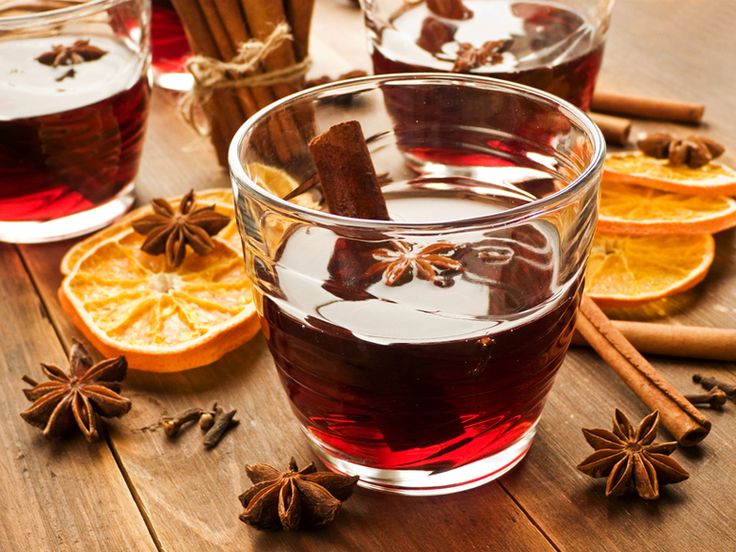 This here is a great alternative for mulled wine lovers. However, instead of using mulled wine, you can use cherry juice instead. It's very easy to prepare it, and it's even easier to drink a few glasses! You need these ingredients – 1-liter cherry juice, 1 sliced and zested orange, 7 whole cloves, 1tsp vanilla extract, 2 cinnamon sticks, and 1-star anise.
9. Pomegranate Cranberry Punch With Rosemary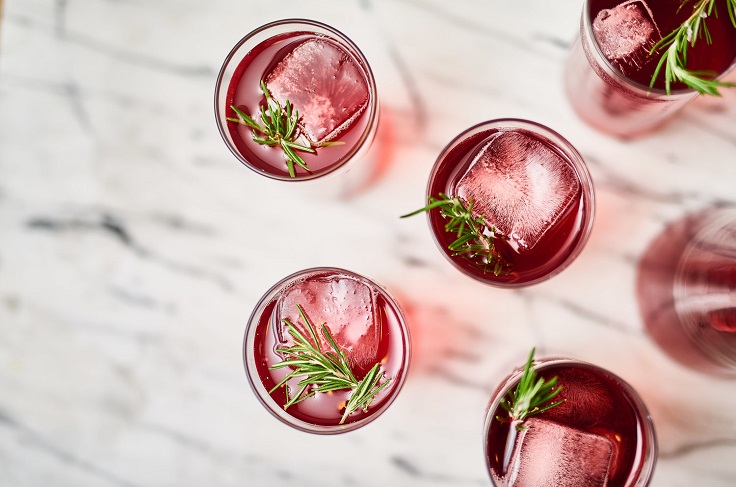 via localhaven.net
Refreshing and Christmas-y at the same time, the pomegranate cranberry punch with rosemary not only tastes amazing, but it looks just as good as well! To prepare it, you just need four ingredients – 4 cups pomegranate juice, 2 cups cranberry juice, 1 bunch of rosemary, and 8-10 drops Stevia to sweeten it.
10. Sparkling Mint Cranberry Mocktail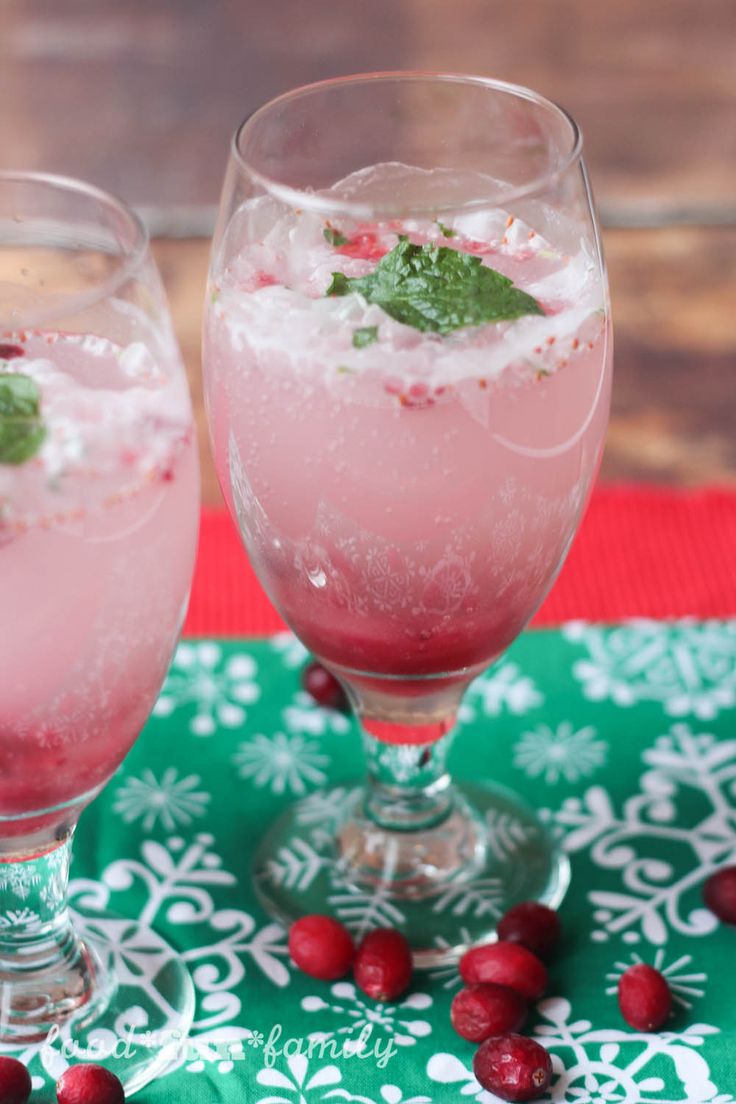 These look wonderful, right? Just by looking at the picture, we wished to prepare this mocktail right away! You can easily make it at home by using 1/2 cup granulated sugar, 1/2 cup water, 1/2 cup chopped cranberries, 3-4 chopped fresh mint leaves, 2 tablespoons cream of coconut, 3 (12 ounces) cans of berry-flavored sparkling water, and mint leaves for garnish.