Made up of thousands of volcanic islands – 18,110 to be more precise with 6,000 of them being inhabited – Indonesia is the largest archipelago in the world.
Located between the Pacific and the Indian Oceans in Southeast Asia, Indonesia is home to hundreds of ethnic groups, diverse natural beauty, amazing beaches, volcanoes, magnificent animals such as tigers, elephants, orangutans and the Komodo dragon. The country has rich and colorful culture, history and religion.
It is currently the fourth most populous country in the world but it is estimated that by 2040 it will overtake the US and will become the third largest in terms of population. Being such a huge country the list is endless for activities, places to visit and things to do. We have selected ten amazing places that you must see Indonesia.
Ubud, Bali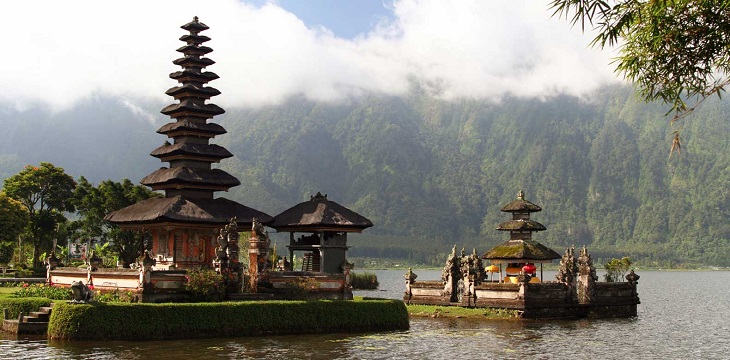 By far the most popular tourist destination in the whole country is Bali. Some say it is too touristy or even overrated, however, Bali is definitely a must-see and a unique experience. It has its own language (Balinese) and 85 percent of the island's residents are following their own form of Hinduism, which is certainly a rarity considered that the majority of Indonesia's population is Muslim. Bali offers the perfect mixture of beaches, highland regions with volcanoes, underwater life, culture, temples, world-class hotels and restaurants and even parties. If you are on Bali, Ubud is a place you can't miss. It is the cultural center of the island surrounded by incredibly green paddy fields.
Borobudur, Java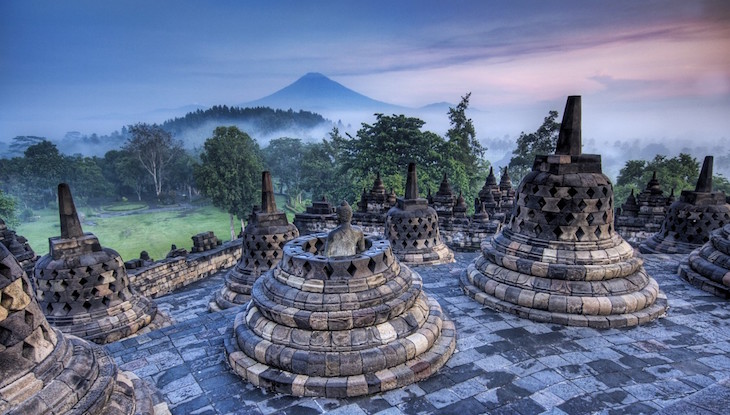 Photograph by Trey Ratcliff
Located in central Java, near Yogyakarta, is the famous Buddhist temple called Borobudur. The massive monument was built during 8th and 9th centuries AD, using two million stone blocks. Around the circular platforms there are 72 openwork stupas, each containing a statue of the Buddha. It is the largest Buddhist structure on earth and also a UNESCO World Heritage Site.
Komodo National Park, Nusa Tenggara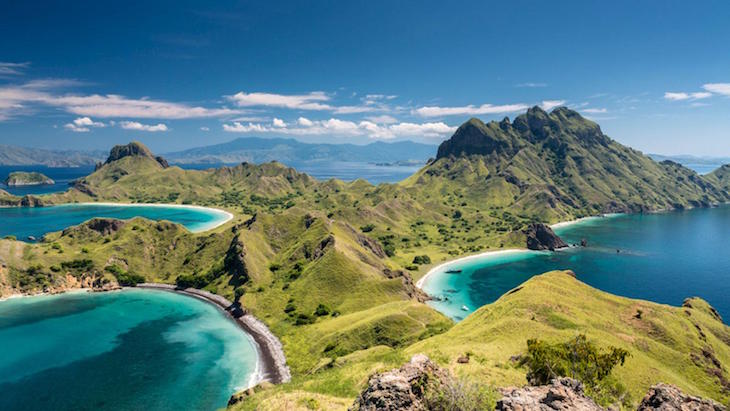 When you hear the word Komodo, surely the first thing you will think of is the Komodo dragon. While the lizards are the main draw of the region, there are so much more to see in the amazing Komodo National Park. The area has a rich marine ecosystem and offers one of the best dives in the world. Most tourists who visit Komodo they do so by boat trips which is truly a once in a lifetime experience. You can jump in the water almost anywhere in the park to see an abundance of marine life and there's a mind-blowing variety to explore. It is also a UNESCO World Heritage Site.
Mount Bromo, Java
via gencept.com
Indonesia is located along the geologically active Ring of Fire and is home to about 130 active volcanoes. The majestic Mt Bromo at Bromo-Tengger-Semeru National Park is an active volcano that constantly belches white sulfurous smoke. It is one of the most accessible volcanoes for tourists. They can explore the area on foot, by bike or a jeep. Sunrise is the best time to experience to the exceptional beauty of Mt Bromo.
Banda Islands, Maluku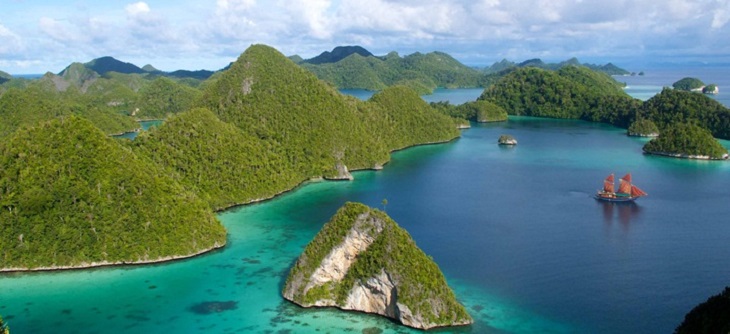 via allengeorgina.wordpress.com
Located in East Indonesia, in Central Maluku, the Banda Islands offer a perfect blend of raw natural beauty, friendly local people and fascinating history. The remote cluster of 10 picturesque islands are for those who prefer more quiet and authentic places. The volcanic islets remain somewhat time-consuming to reach so you can be sure that the herds of package tourists will stay away. The islands also offer amazing dives, volcano trekking, and culture. Get there before everybody else does!
Gunung Leuser National Park, Sumatra
There only two places in the world where you can see orangutans in the wild, namely Borneo and Sumatra. The Gunung Leuser National Park is located in northern Sumatra covering a vast area of 7,927 square kilometers. It shelters some of Asia's greatest and most endangered mammals, including the orangutan, elephant, tiger and rhinoceros. Dense jungles, rivers, peaks over 3000 meters, and amazing wildlife await the visitor.
Tana Toraja, Sulawesi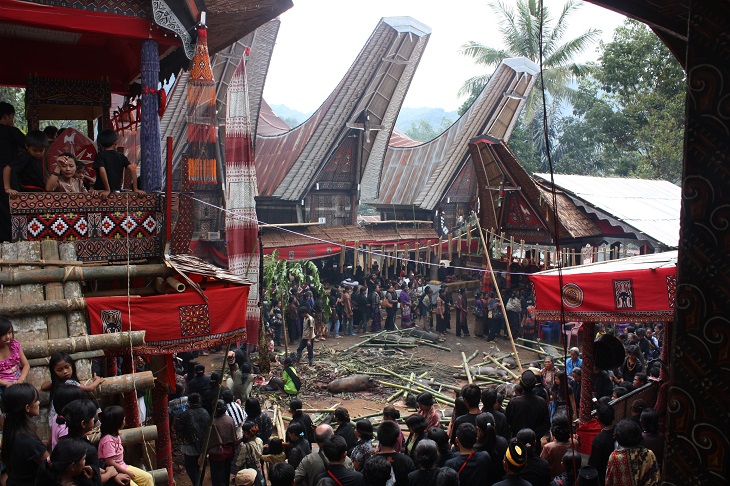 Tana Toraja is a region in South Sulawesi. It is a landlocked area, famous for the Torajan homes and traditional funeral ceremonies. Since funerals are only allowed when it is a season, the ceremonies are held weeks, months, or even years after death. The body is kept in the family home until funds are raised to hold an appropriate ceremony. This unique destination has a rich culture, fascinating ceremonies and traditional villages.
Mount Rinjani, Lombok, Nusa Tenggara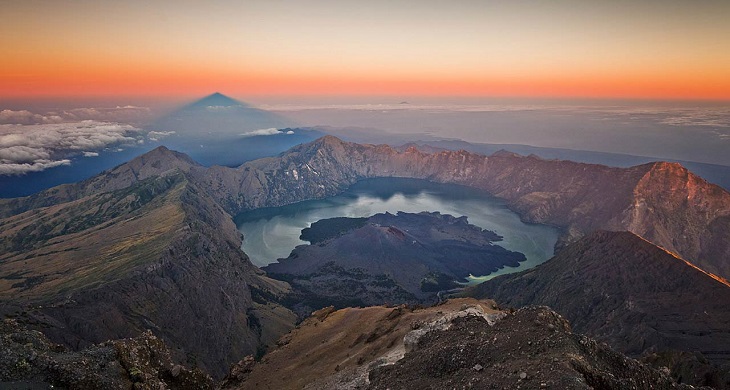 At 3,726 m (12,225 ft) Mt Rinjani is the second-highest volcano in Indonesia. It dominates the landscape of the beautiful island of Lombok. While Mt Bromo is relatively easy to access, Mt Rinjani is completely the opposite. The only way up to the peak is by foot and the trek is a strenuous three-day walk starting from Sembalun village. It is a difficult trek but also highly rewarding to stand on the peak at sunrise. After the trek you can rest your tired muscles on the white sandy beaches of Lombok.
Baliem Valley, Papua
via tripadvisor.com
Baliem Valley is about 60 km long and 16 km wide valley bounded by high mountains on all sides. It is one of the most accessible gateways to Papua. The people who live here are still living very much like how they have always been. They still live close to nature,  practicing rites and ceremonies from ancient times. Trek and explore the lands of Lani, Dani and Yali tribes in remote Papua.
Raja Ampat, Papua
Raja Ampat comprises around 1000 islands and it is on every diver's bucket list. It is easy to imagine why even if you just look at photos of the incredibly diverse underwater ecosystem. Raja Ampat hosts over 75% of the world's coral species (600 types of coral) with more than a thousand coral reef fish fauna. It is definitely a diver's paradise and a paradise for those who love marine life. But if you are not a big fan of diving, try bird watching and keep an eye out for the birds of paradise!