No matter how proud you are of your beautiful garden and how much you want to show it to all of the world, still you need at least a little space that will provide some privacy when needed. With our DIY Patio Privacy Screen Ideas, you can host a dinner party on your porch, enjoy a quiet summer night with your loved ones or relax by reading a book, hidden of the neighbors watchful eyes.
Having privacy in your garden doesn't mean closing it up or building walls around your sitting area, but using natural elements and materials to create a subtle shield that will make you feel comfortable. Creating a privacy screen for your patio can be a fun project you can totally DIY, with the right idea and the right tutorial.
This is why we decided to choose 10 clever DIY patio privacy screen ideas that will inspire you. Take a look…
DIY Bamboo Privacy Screen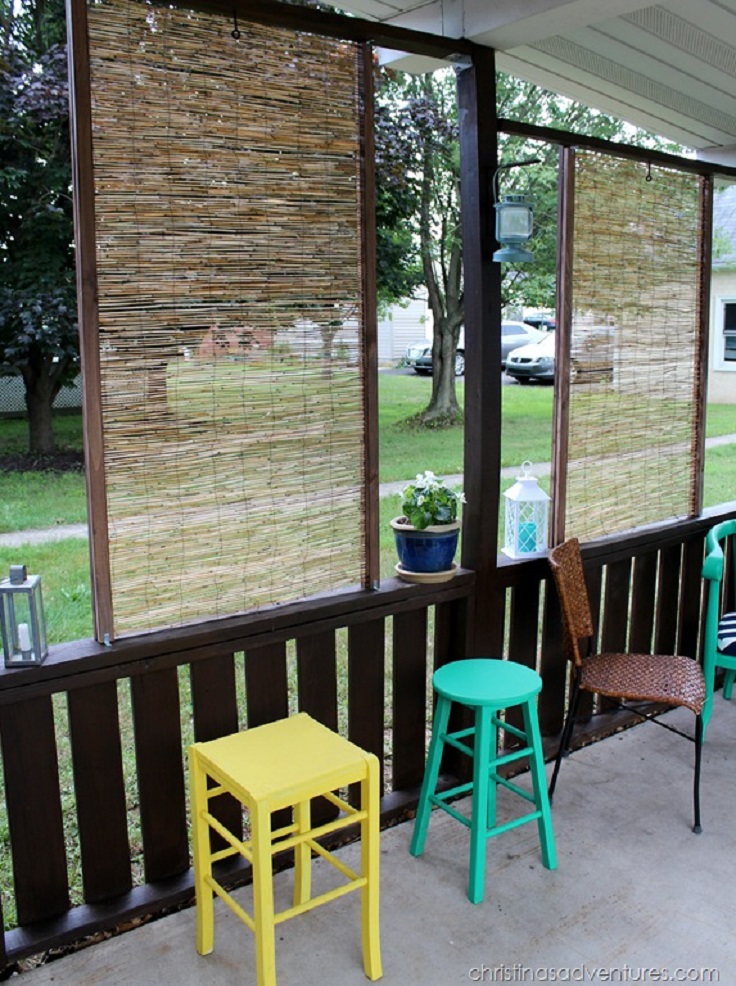 If you have a tight budget but still want to make your deck look fabulous you can make this bamboo privacy screen which is easy to make and budget friendly. Here is what you need to make this privacy screen: thin wood strips (cut in desired length), exterior wood stain, bamboo fencing, small L brackets and cup hooks.