No matter how proud you are of your beautiful garden and how much you want to show it to all of the world, you still need at least a little space that will provide some privacy when needed. With our DIY Patio Privacy Screen Ideas, you can host a dinner party on your porch, enjoy a quiet summer night with your loved ones or relax by reading a book hidden from the neighbor's watchful eyes.
Having privacy in your garden doesn't mean closing it up or building walls around your sitting area but using natural elements and materials to create a subtle shield that will make you feel comfortable. Creating a privacy screen for your patio can be a fun project you can totally DIY with the right idea and tutorial.
This is why we decided to choose 10 clever DIY patio privacy screen ideas that will inspire you. Take a look…
DIY Bamboo Privacy Screen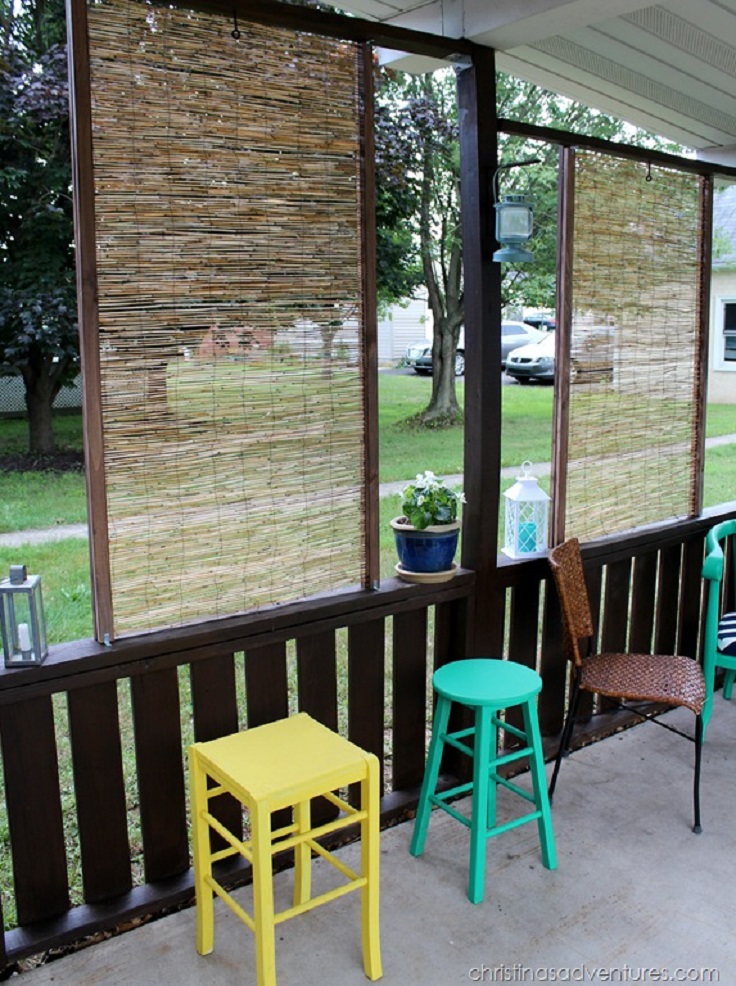 If you have a tight budget but still want to make your deck look fabulous, you can make this bamboo privacy screen easy to make and budget-friendly. Here is what you need to make this privacy screen: thin wood strips (cut in the desired length), exterior wood stain, bamboo fencing, small L brackets, and cup hooks.
Cabana Patio Makeover with DIY Drop Cloth Curtains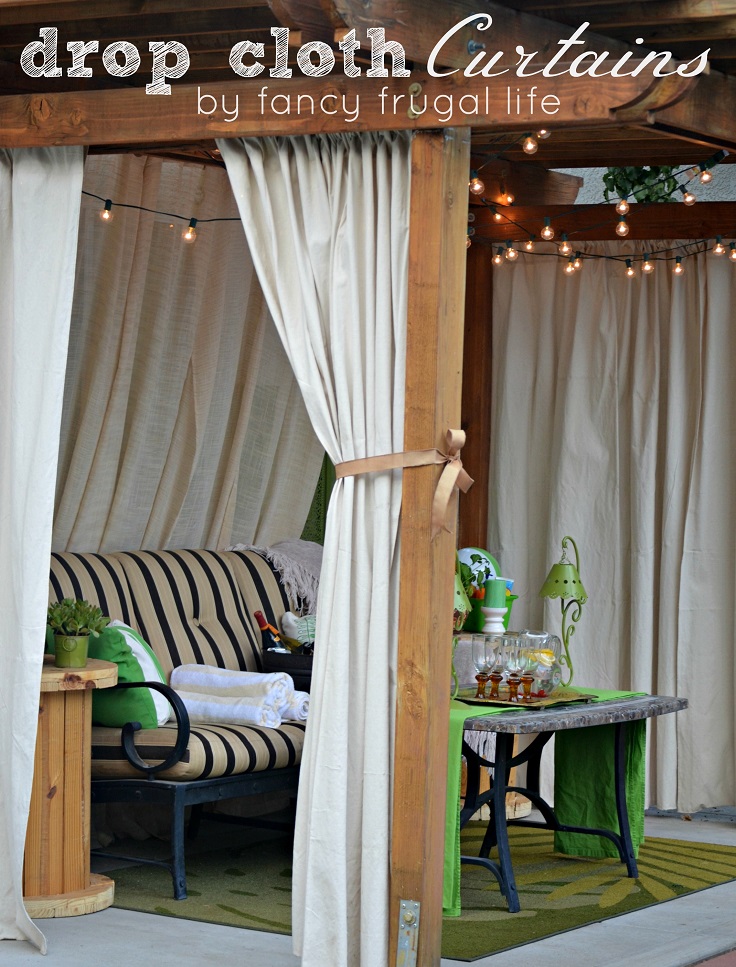 We love this Cabana-inspired patio makeover. Especially the drop cloth curtains that are so budget-friendly! You know how expensive outdoor fabric is, so drop cloths from the hardware store were used for making these beautiful heavy curtains. Such a clever choice and an amazing final result. Check out the full tutorial to learn how to make them on your own.
How To Build An Outdoor Privacy Wall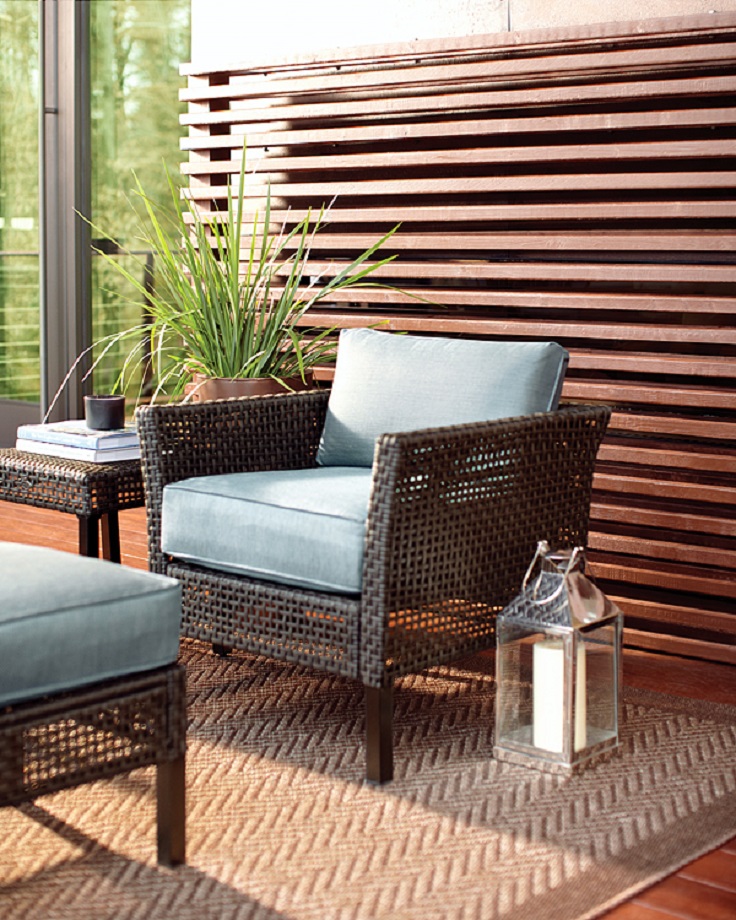 via ext.homedepot.com
Want a detailed tutorial on how to build an outdoor privacy wall? Well, here it is! There are step-by-step instructions as well as printable instructions. Not to mention how great this privacy wall looks. You will need 1-2 hours to build it, and it will cost you around $400.
DIY Fabric Porch Screen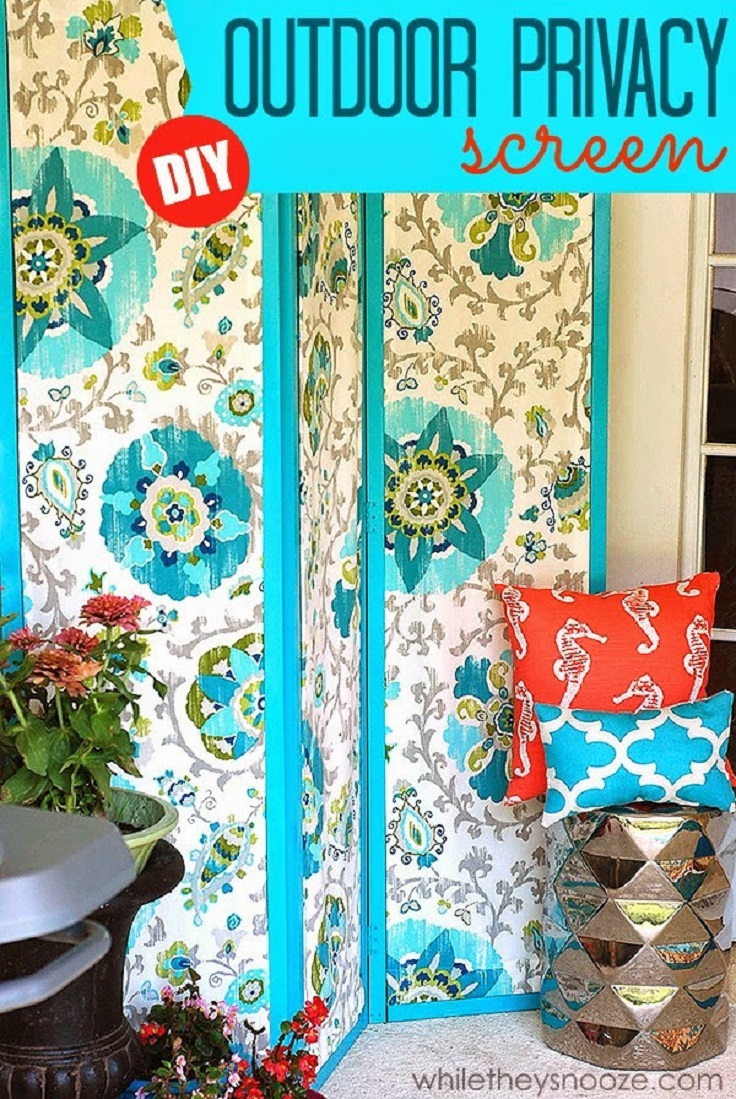 via whiletheysnooze.blogspot.com
You will need an old screen to make it look this fabulous. Then add some nice fabric, and voila! Here is the full list of supplies needed for this project: old screen, small scrap pieces of wood trim, fabric, screws or drill, sewing machine, and regular sewing stuff. There are a step-by-step tutorial and photos on the link above.
Gorgeous and Functional DIY Patio Privacy Screen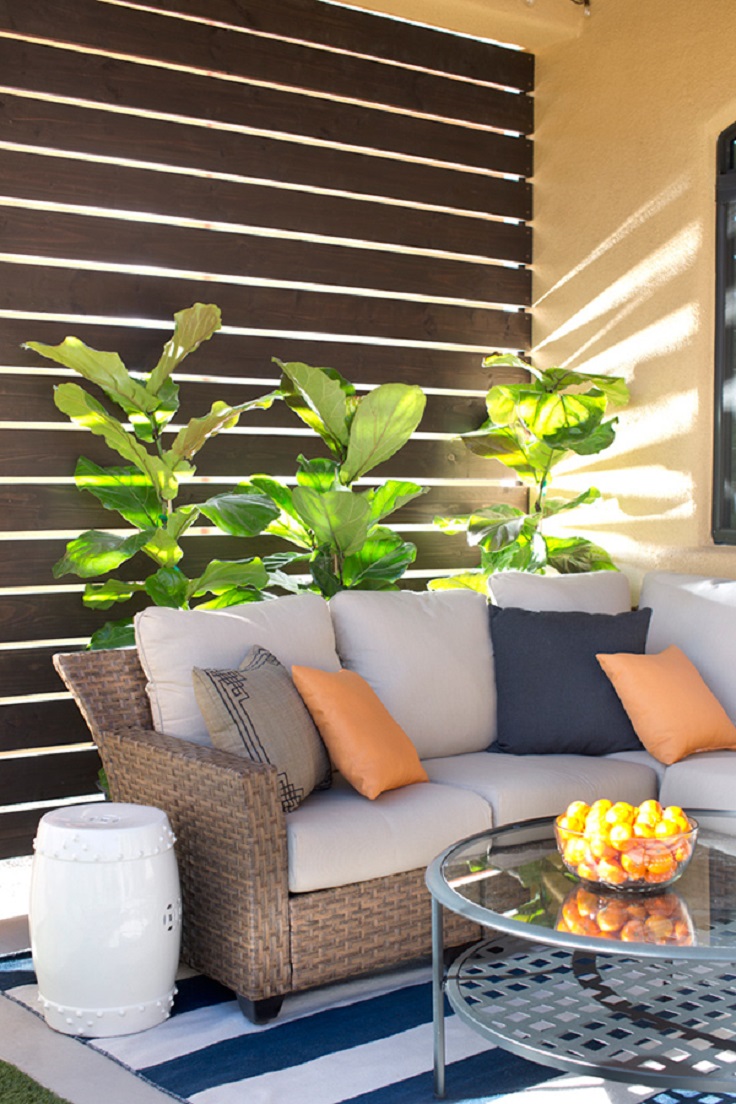 via ext.homedepot.com
This slated privacy screen will make your patio look like an outdoor room. And that is a beautiful, private outdoor room. If you like what you see, you can check the detailed tutorial on the link above. You will need 1 box of Deckmate #10 2½ in. wood deck screws w/bit, (8) ¾ x 5 in. lag bolts, and ready Seal exterior wood stain in dark walnut.
A Dose of Sunshine with a Lattice Privacy Screen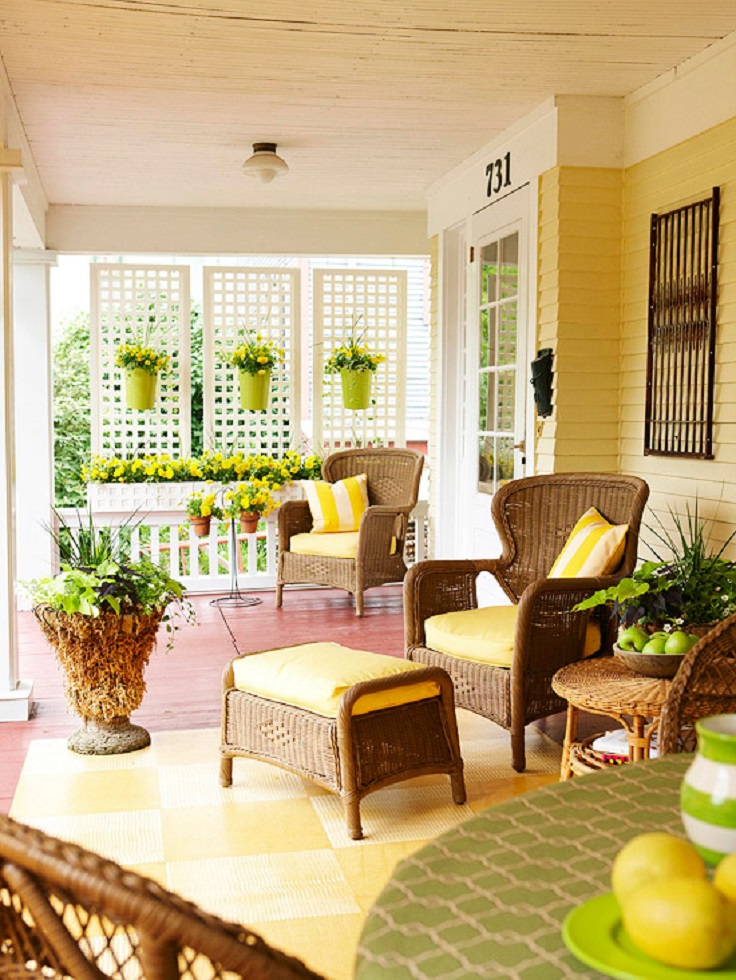 via bhg.com
Three rectangular lattice pieces shield this colorful porch from the side, but they still let a dose of sunshine in. Add some hanging vases filled with fresh flowers and window boxes on the bottom for a pretty backdrop. Just use your creativity to decorate the space and choose your favorite colors and details.
Functional Awning for Your Patio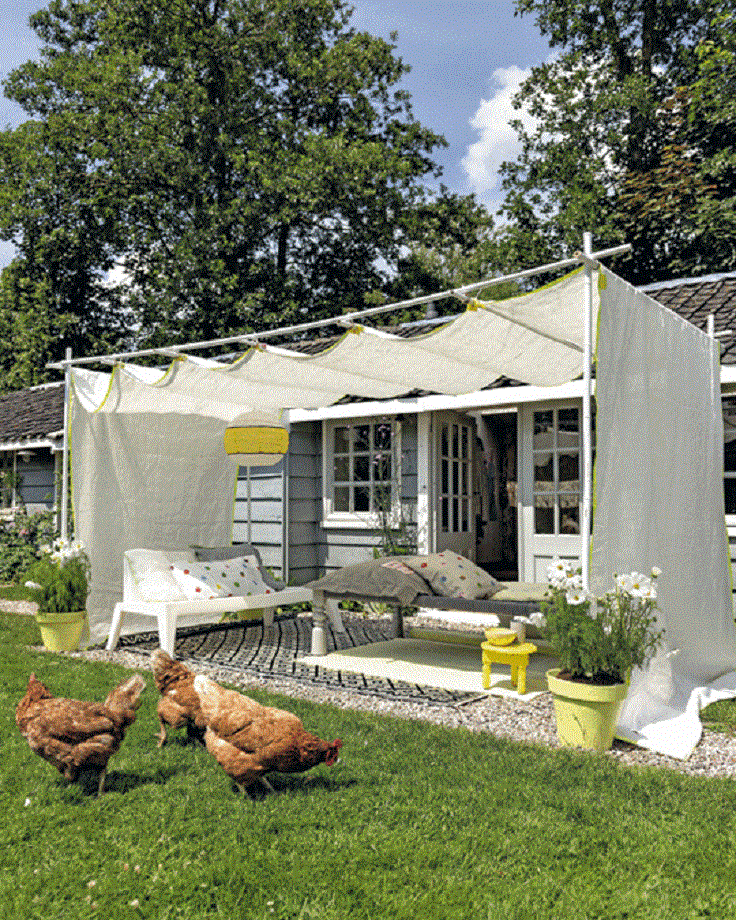 via vtwonen.nl
Wow – this stylish awing looks gorgeous! And it is very functional as well as it offers much-needed privacy. The structure is made from bamboo poles and terracotta pots and weighted with quick-set concrete. We love the yellow details and the simple furniture. The tutorial for making this awning is Dutch, but there are plenty of photos, and you can always use google translate.
Outdoor Privacy Screen From Old Closet Doors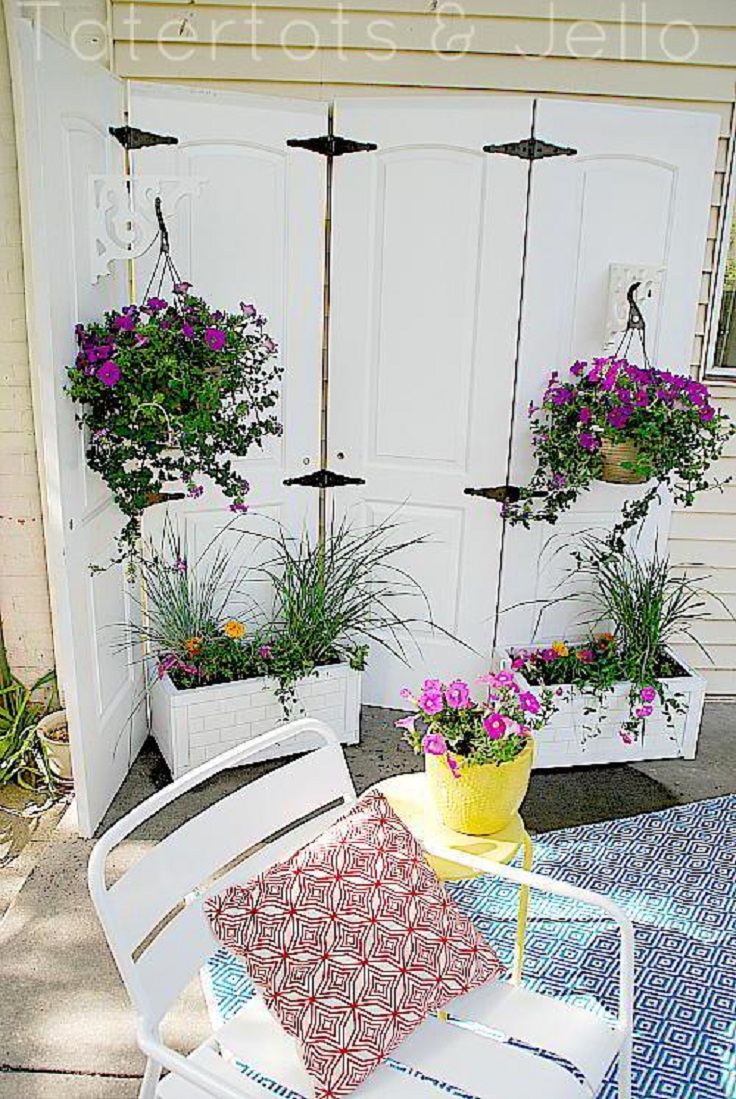 This is such a clever idea. We are always thrilled to share repurposing ideas like this. You can make an awesome privacy screen for your patio with 4 old closer doors. And it is easier than you think. Just follow the tutorial on the link above. The hanging flower baskets add such a nice finishing touch.
Drapery Panels – Clever Patio Privacy Screen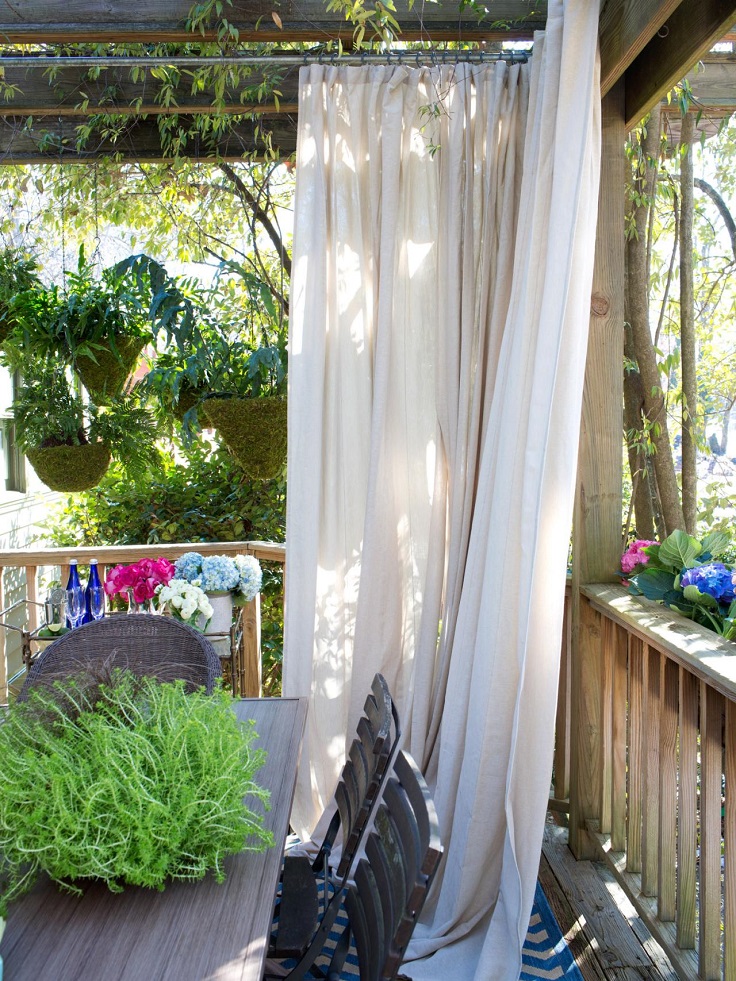 via hgtv.com
If you don't have the time and skills to build your own privacy screen, you can buy pre-made drapery panels that will not only provide privacy for your patio but are also weatherproof and will make your outdoor space even more enjoyable during the hot summer.
Living Wall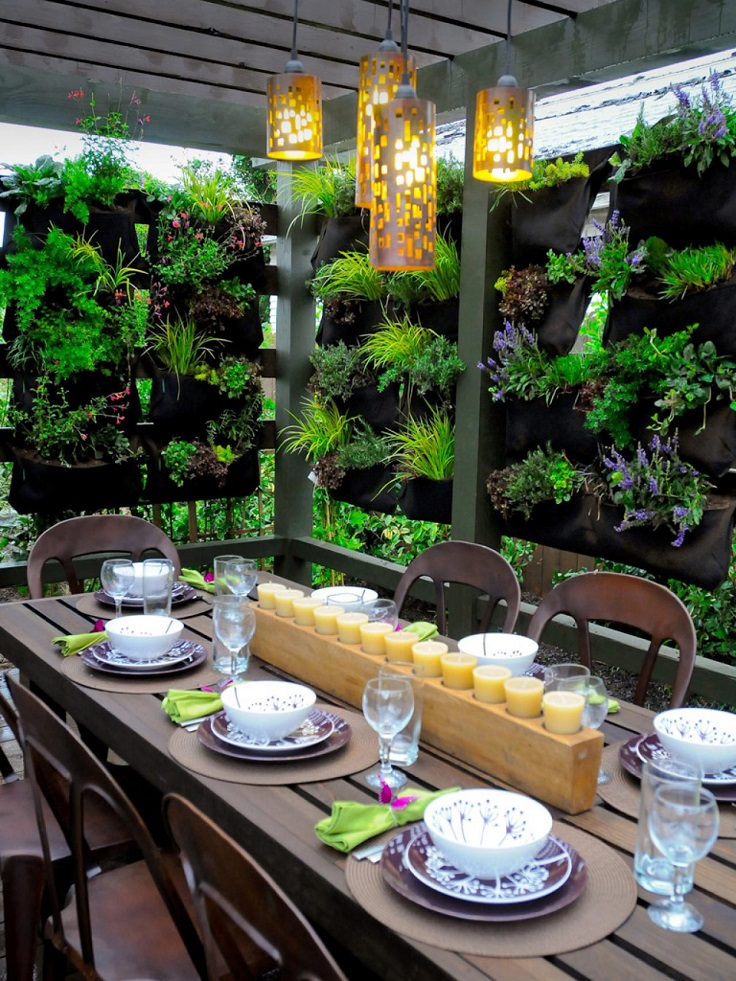 via hgtv.com
Living walls are so fun to make and so challenging to maintain. But one thing is for sure – they do look amazing in any part of the garden or the home. Designer Jamie Durie created these beautiful "pocket gardens" and used them as a living wall that provides privacy to a small porch. Amazing, isn't it? You can find many living wall tutorials online, which you can use to create a privacy screen like this.