Designing a fun vacation that everybody in your family can enjoy will seem nearly impossible when everybody wants to do something different. With that in mind, though, there are a number of must-see locations around the world that can fit interests for anybody. Discuss with your family about what each person wants to do for their next trip so that you can choose a place that meets the desires of each family member.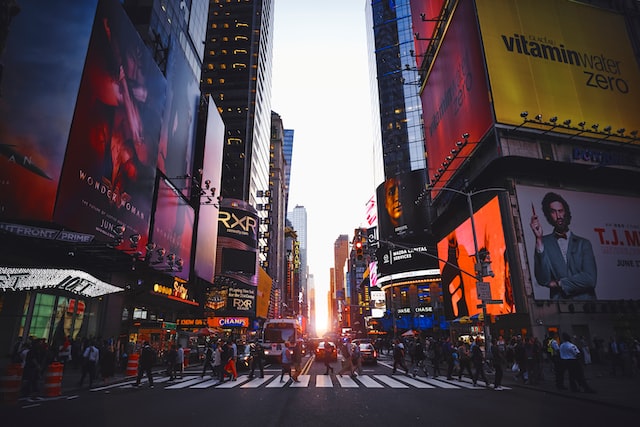 5 Must-See Locations for Vacation Planning
With nearly 75% of Americans planning a vacation in the next year, learning where you can go visit but also avoid the majority of tourists can seem difficult. While some locations will always have tourists, the below five locations are an excellent balance of all of the above:
1. Pigeon Forge, Tennessee
There are a large number of fun things to do in Pigeon Forge with kids ranging from shooting down a mountain at high speeds in a coaster to visiting the Titanic Memorial Museum. With so many options to choose from, including the iconic Dollywood owned partially by Dolly Parton, visitors to Pigeon Forge will never be bored.
2. Zion National Park, Utah
Families who are looking for a more active vacation should consider taking a trip to Zion National Park in Utah. With countless hiking trails and national landmarks such as Angels Landing, Zion is a dream for nature lovers. You and your entire family can take a camping trip, or a backpacking trip for older families, and get some much-needed relaxation.
3. Disneyland, California
Taking a trip to Disneyland, California is a dream for many children and for good reason. Amazing characters such as Mickey Mouse and Donald Duck make a trip to the park magical, and the amusement park rides provide a thrill for people of all ages. Located just outside Los Angeles, California in Anaheim, there are countless hotels on the property of Disneyland that can help you save on transportation costs into the park.
4. New York City, New York
Taking a trip to New York City can be an excellent choice for families of all ages. With famed landmarks such as the Statue of Liberty, Brooklyn Bridge, Central Park, Empire State Building, and more, New York City is a sightseeing tour dream. On top of this, the city offers excellent food choices and amazing entertainment throughout the Theater District that makes up Broadway. Whether you've been to the city before or it's a first-time trip, New York City is a must-see location. 
5. Jacksonhole, Wyoming
Finally, Jacksonhole, Wyoming is another excellent choice for families who love the outdoors and sightseeing. For those who go in the winter, enjoying the many winter sports the area has to offer is a great choice. Including skiing, snowshoeing, and more, winter in Jacksonhold is a must-see. On top of this, the summertime in Jacksonhole offers a number of hiking trails to enjoy and gorgeous waterfalls to take in. Additionally, the wildlife museums in the area make for an excellent learning experience for the whole family.
Tips to Keep in Mind When Planning Your Family Vacation
Before calling your next family meeting to discuss which spots are best for your next family vacation, consider some of the following tips:
You should focus on setting a budget prior to choosing a travel destination that includes a maximum spend limit for your vacation
You will need to decide what type of accommodations you are hoping to stay in, whether that be a vacation rental, hotel, hostel, or something else
Determine whether or not your family will be cooking food yourselves or ordering out the entire trip
Start saving for your vacation months in advance, if not sooner, in order to ensure you have enough funds for the trip
Start cutting back on daily expenditures months before your trip begins
Think about how you're going to get around when you actually arrive to the destination
The Bottom Line
While choosing a vacation destination that meets the "must-see" list for everyone in your family can seem like a challenge, the above five destinations are a great starting point to consider. Whether you choose to tackle a road trip or single-destination trip, the above destinations can offer so many activities that you can't possibly complete them all in a single go. Call a family meeting and discuss vacation expectations to learn which of the above destinations is best for your next trip.