Pork makes a great meal for families, tailgating, and special holidays. Contrary to popular belief, pork is actually one of the leanest meats you can buy and it's endlessly versatile too, from chops to casseroles, pulled pork, or even as a garnish to a salad.
The popularity of pork recipes has gone through the roof, and it's no wonder. With the extraordinary taste and smell that makes this meat absolutely delicious, it is the most worthy meat to prepare ever. You'll never go wrong with this terrific meat.
Take a look at some of the meal idea suggestions we have below and search to find the recipe you are looking for.
Asian Pork and Cabbage Salad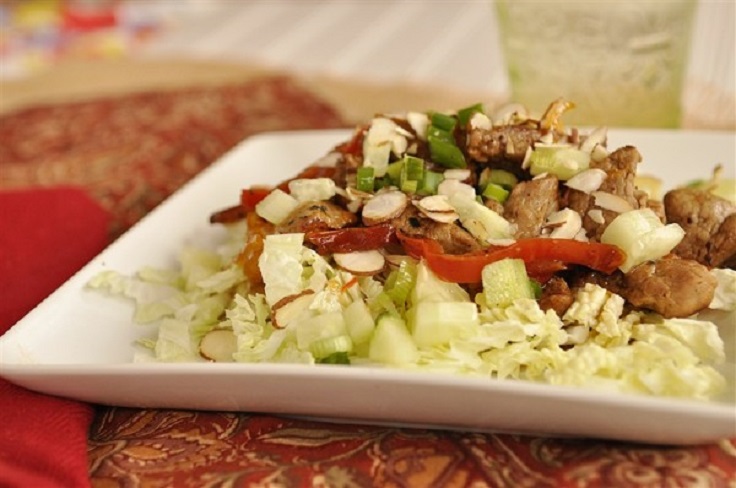 On the healthier side of things is this week's simple, easy and delicious dinner recipe for Asian Pork and Cabbage Salad. Now, if you don't have a weight loss resolution, you can totally serve it over rice. And if anyone is trying to lose a little weight, just serve it on a good cabbage bed.
Parmesan-Crusted Pork Chops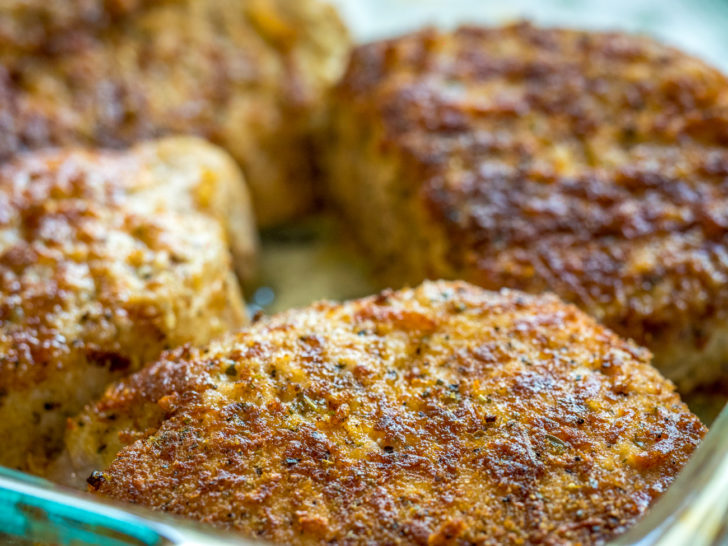 Who doesn't want crispy cheese? Coating the pork in a mix of parmesan cheese and Italian seasonings to add great flavor and texture is one way to cook it. A fast sear in a pan, and then transferring it in the oven to finish cooking, make the pork a tender slice of meat wrapped in a crispy, cheesy coat.
Beer-Braised Pulled Pork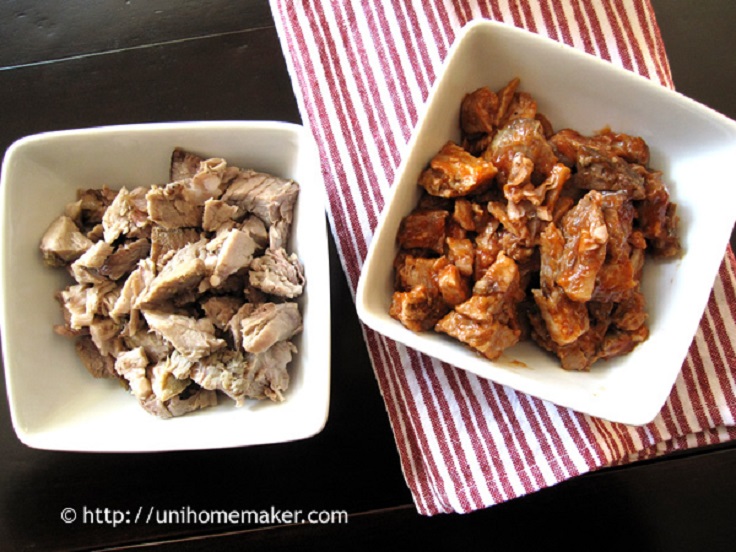 Make it easy on yourself if this is your first time making pooled pork. Get creative and make something else those pork leftovers. And here, there are only three ingredients, so it can't get any easier. If you are not a fan of stringy meat, to make it tasty, break it into small pieces! This is a nice way to have "pulled" pork for someone who does not care for stringy meat.
Apple Glazed Pork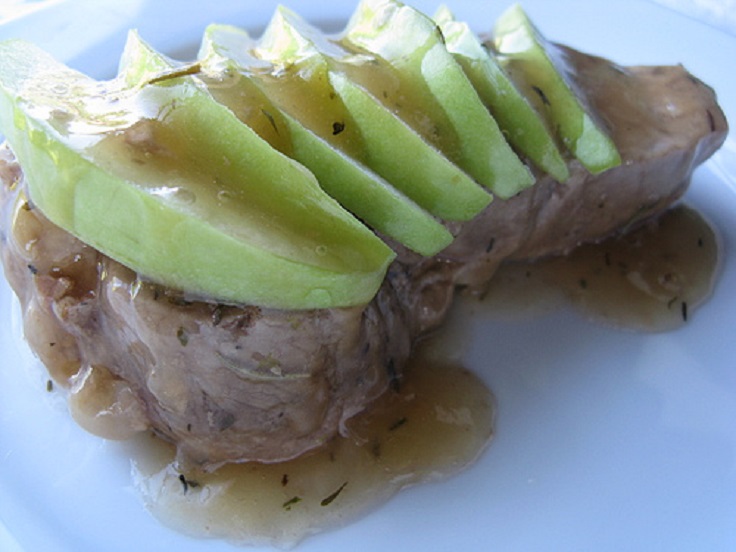 Apple glazed pork is a perfect way for pork chops to be cooked. The glaze is an apple cider and brown sugar blend. To improve the glaze's flavors even more, add a little thyme and rosemary. This dish would become a favorite of the family easily. It is incredibly quick to prepare and in less than an hour, it will be on the table.
Pork Schnitzel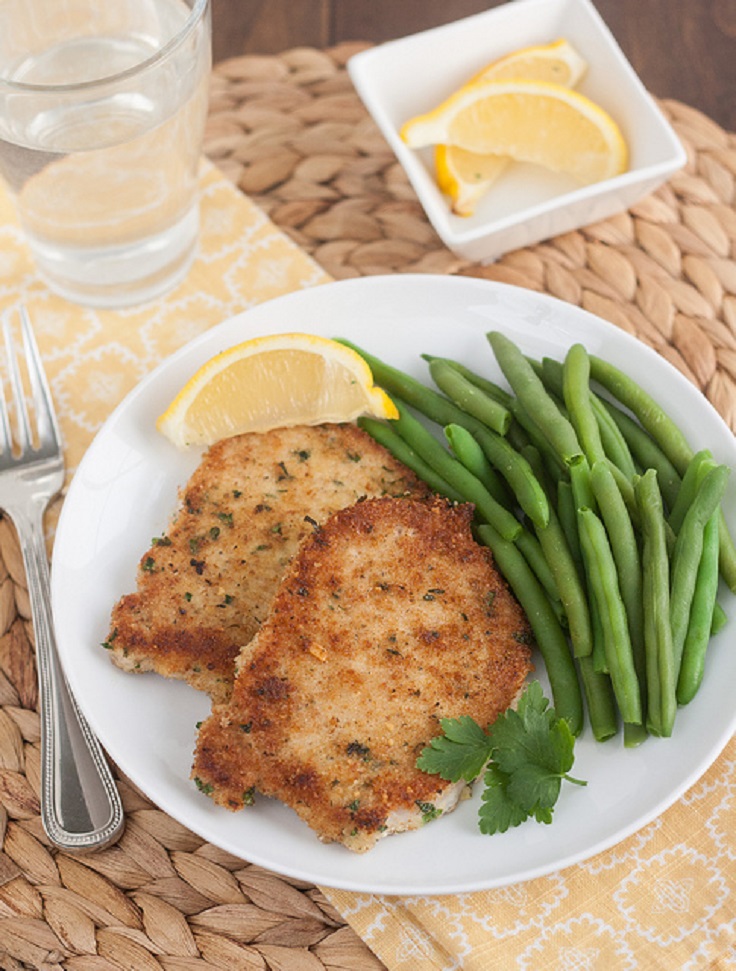 With a short list of ingredients, minimal preparation, and super rapid cooking time, it's a perfect weeknight dinner. From beginning to end, this dish takes just 10 to 15 minutes. The bread is crisp, beautifully browned, and stays on the pork to keep it juicy and add some flavor. Put it on your to-do list immediately!
Asian Glazed Pork Belly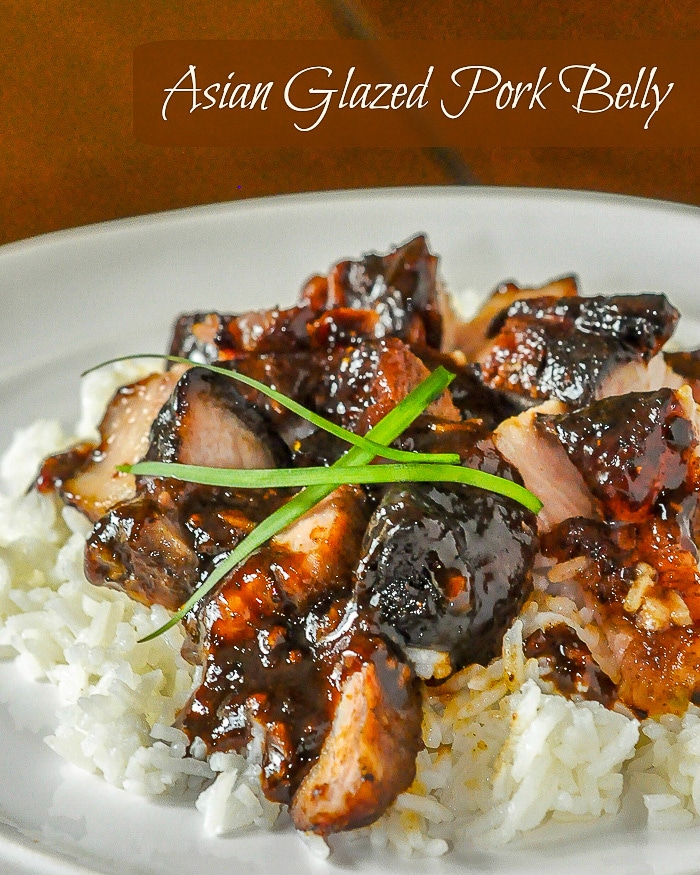 One of the things that hold so little middle ground is pork belly. Either you like it or, in most situations, you don't. It's one of the richest meats there is, and it's a true indulgence since it's not an everyday thing. In order to achieve the fine, smooth, silky, tender texture, the key is low and slow cooking, which does not feel like you are biting into a lump of bland fat.
Maple Balsamic Pork Tenderloin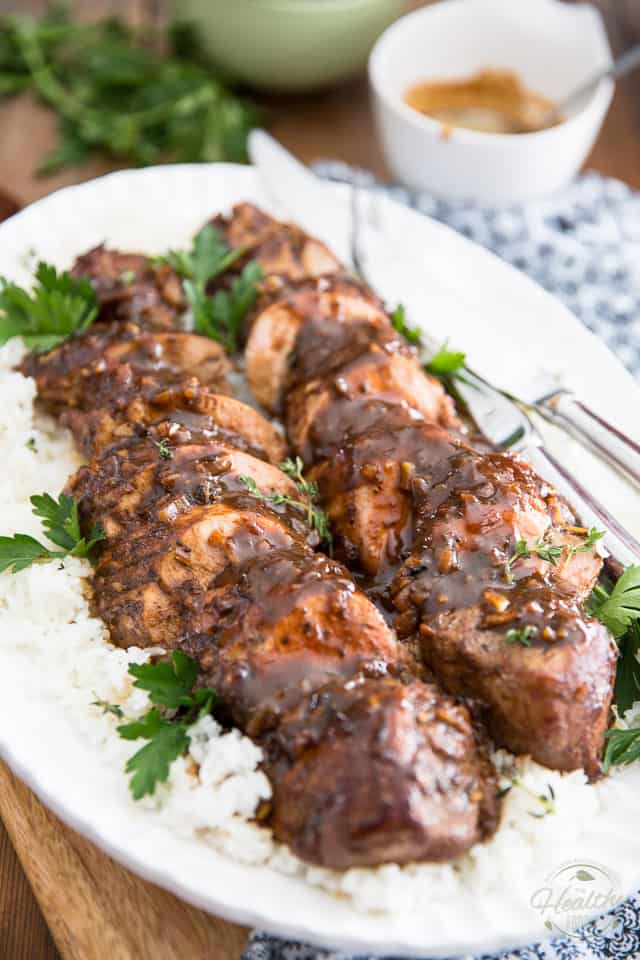 This perfectly tender, delicious, and juicy Maple Balsamic Pork Tenderloin will be great for any special occasion or a simple weeknight dinner. It is super soft, extremely tasty, and incredibly juicy. All you need to do is add a little bit of salt and pepper. And if you feel like spoiling yourself with a king's feast, a simple marinade will do the miracle.
Pork Estofado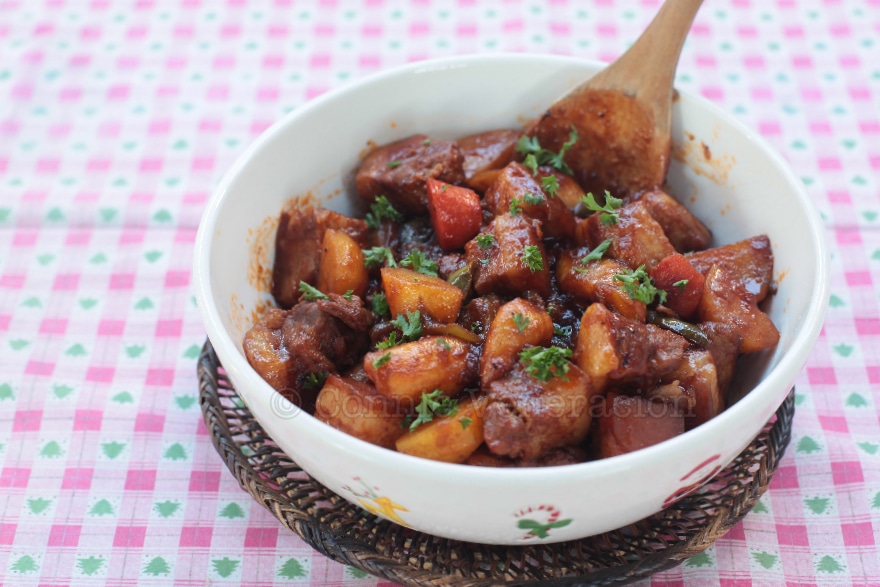 This pork estofado originates from Spain. In Spanish, estofar means cooked in a covered pan. It is very easy to make, and yet it is soft and tender, juicy and sweet, great for a Sunday family dinner. The best twist of the recipe is the reversed cooking process of first cooking the meat, and then add the onions and other seasonings and vegetables.
Mushroom Filled Pork Tenderloin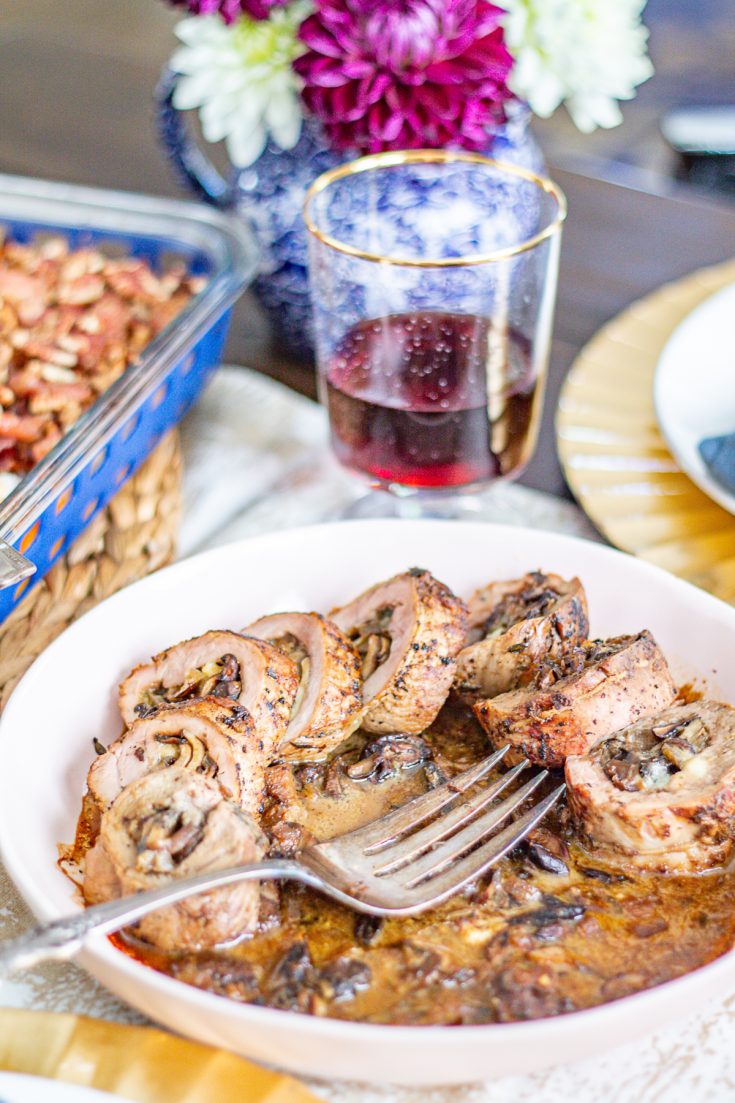 This tenderloin of mushroom stuffed pork is an elegant but simple meal to prepare in about an hour. Tender and juicy pork with a center of mushrooms, shallots, and garlic sautéed in white wine resulting in a gravy of wine, mustard, and natural juices. It's something special.
Easy Mexican Carnitas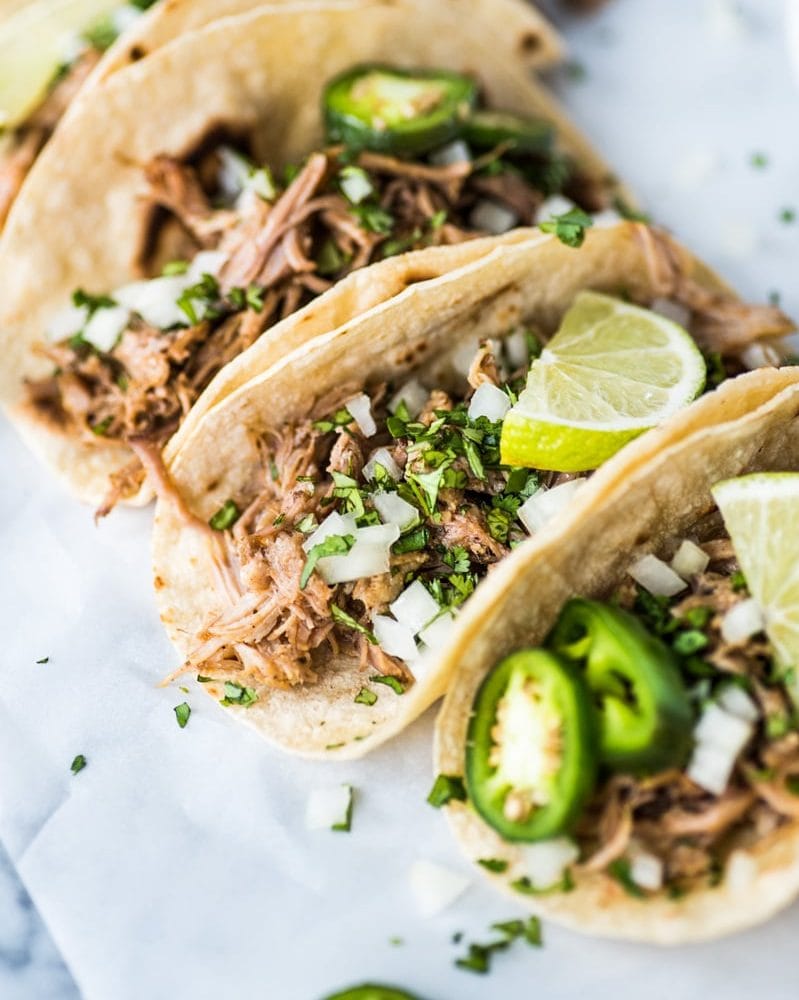 Seasoned with Mexican flavors such as oregano, cumin, chili powder, and lime juice, with minimal prep work, this Simple Mexican Carnitas Recipe makes juicy, mouthwatering pulled pork. Carnitas in Spanish means "little meat," which is why this Mexican pork is sliced or pulled into small pieces. Tacos, burritos, enchiladas, quesadillas, nachos, burrito bowls and more can be made with it.
These were the recipes we selected and collected for you. If you cooked some of them and you want to share your masterpiece, please use the comment section below.