Many people want to relax with a nice cup of coffee sitting on their couch in the living room. According to these people, the home must be filled with the right colors, furniture, and decorations so they can "fly away." People experience many difficulties when it comes to picking out the right things to decorate your living room.
We decided to offer you ten rustic home decorations that will fit perfectly in your space and satisfy your taste and requirements. We decided to take you on a rustic journey. You will be amazed at how inspirational people can be. Our personal favorite is #9.
Rustic Living Room with Bar
Via urbandesignassociatesltd.com
This living room will let you enjoy every second of your free time. Your room will have those soft colors that will make you relax at the same moment when you sit down on your couch. Plus, there is the bar.
Wood Decorated House
The rustic flavor can't be reached without wood. Wood is something that you will love and keep you "warm" during the winter period. Combining it with the same warm colors, you will get your perfect home.
Good Looking Salon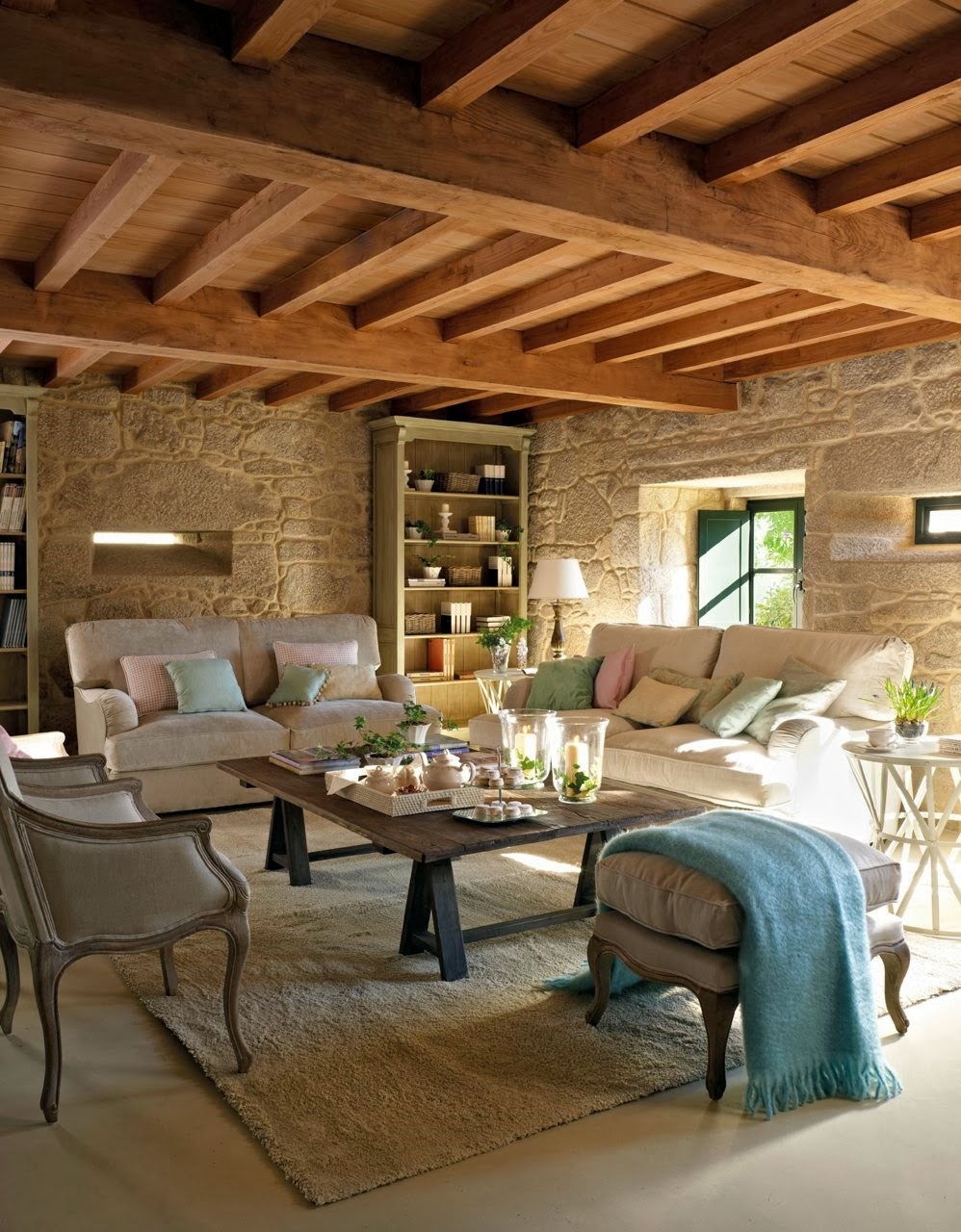 The well-organized salon is the soul of your home. This rustic organization will satisfy your test and amaze all those who will enter it. This room will make you won't stay forever and forget about all those daily activities.
"Wild" Living Room Decoration
Via lincoworldenterprises.biz
When you combine rustic and pictures of wild animals, you will feel that you are in the middle of a mountain. Every time you open your windows, you will feel that fresh air entering your room.
Stone Chimney Living Room
It would help if you had something to keep you warm during the winter period. Wood and Stone are the best combinations, especially when the chimney is made of stones. During the nights, you will get that romantic feeling while drinking wine. Oh, Love!
The Winery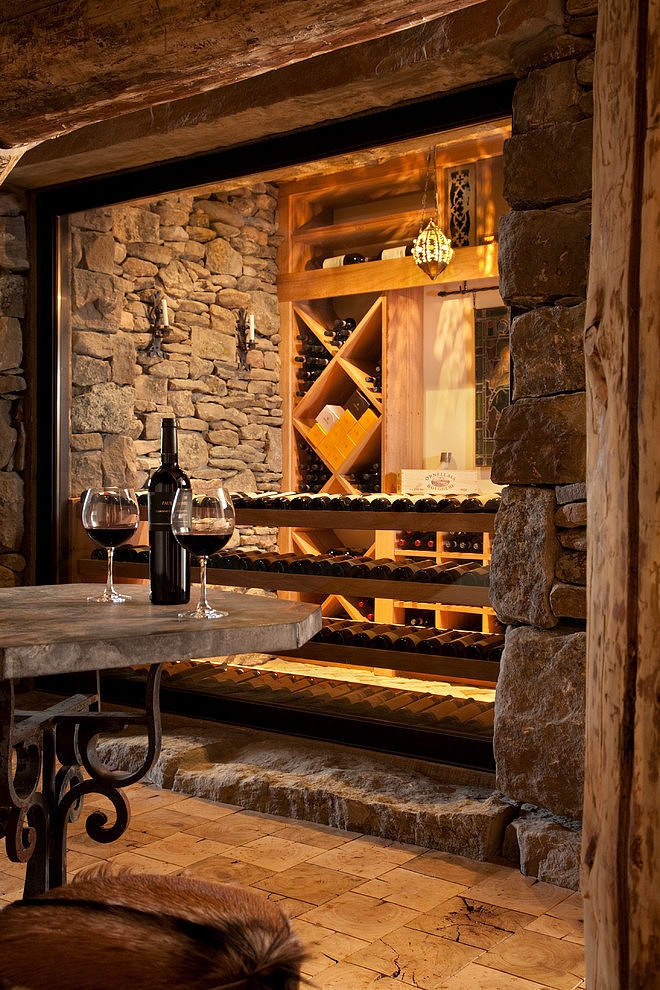 Here comes the wine. If you are a wine lover, you have to make plans about your winery. This kind of rustic winery will make you feel like you have been keeping your wine for ages.
Stone Chimney Guest Room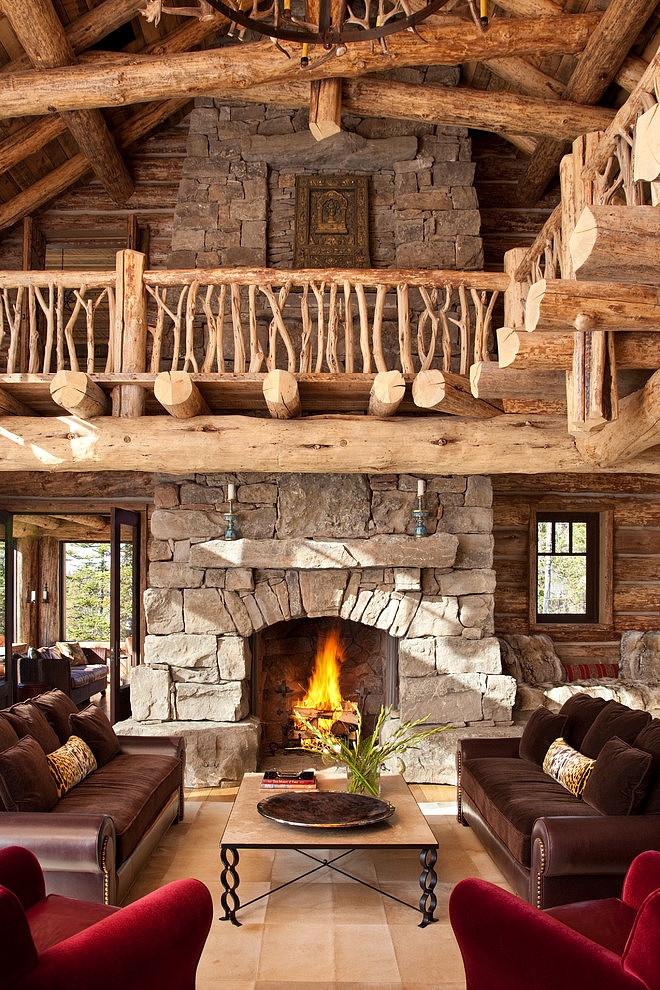 Via architectscorner.info
Many people want to amaze their guests with a warm welcome. Well, if you thought that the "warm welcome" doesn't exist, take a look at this guest room and think again.
The Master Rustic Bedroom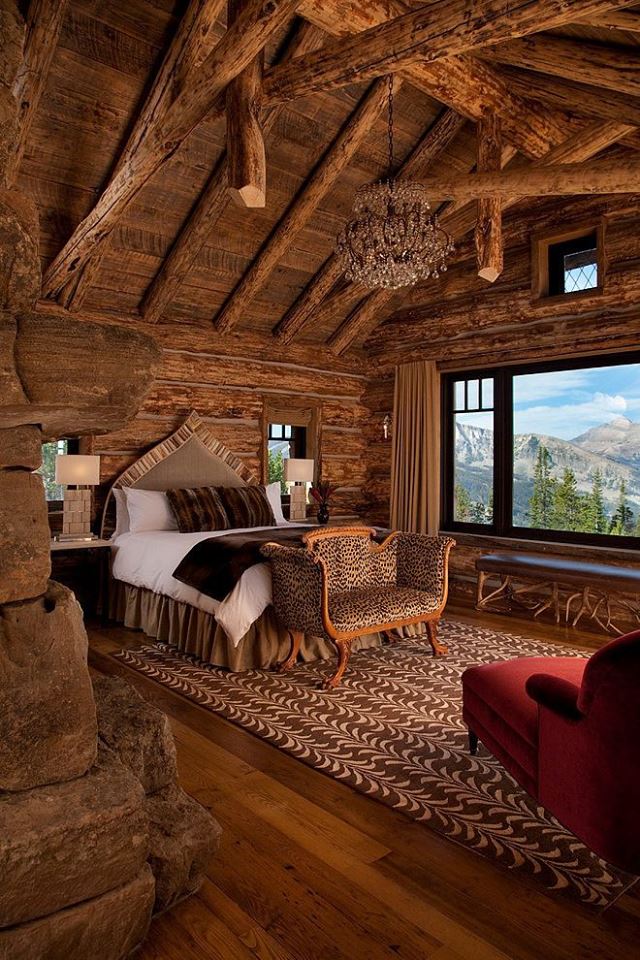 Via perfectheadboards.ie
There isn't any house on this planet that can live without the master bedroom. Using a rustic combination in your bedroom will amaze you. You won't be able to wait the next time you will return to your warm bed.
Your Rustic Kitchen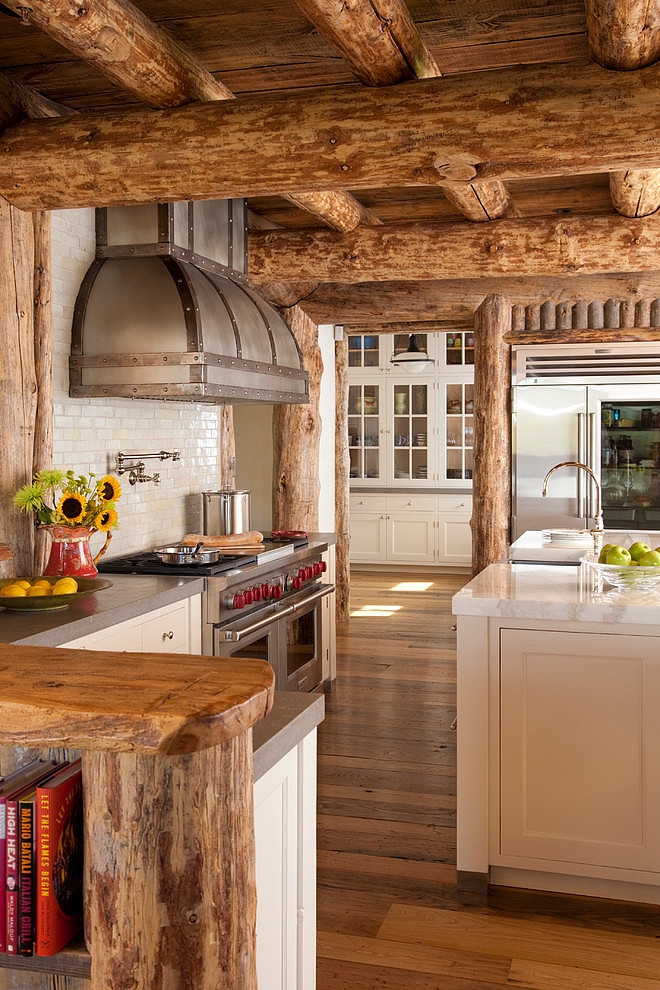 Via blog.naver.com
You have to have a place where you will cook your meals. I've heard many people saying they don't want to get into their kitchen because it's always a mess. You would love to cook in this rustic environment.
The Pillow Room
Via athoughtfuleye.wordpress.com
The pillow room is for your kids and when you want to relax among many pillows. Most of the people who have this kind of room call them: "The heaven room."
What about you?
Do you like this style of decoration? If so, please pin and share this post so your friends can see this beauty!