Born in March 1933, Joan Ruth Bader Ginsburg was an American lawyer and jurist. She served as an associate justice of the US's Supreme Court from 1993 until her death in September 2020. President Bill Clinton nominated her, replacing retiring justice Byron White. At the time, many viewed her nomination as a moderated consensus-builder.
But eventually, Judy joined the liberal wing of the Court. With her nomination, she made history as the first Jewish woman and the second woman to serve on the Court.
During her tenure, she wrote notable majority opinions, including the United States v. Virginia, Friends of the Earth, Inc. v. Laidlaw Environmental Services, Inc., Olmstead v. L.C., and City of Sherrill v. Oneida Indian Nation of New York.
Born and raised in Brooklyn, New York, she lost her older sister as a baby. Her mother died shortly before she graduated from high school. Ginsburg earned her BA degree at Cornell University.
She gave birth to her child before starting law school at Harvard, where she served as one of the few women in her class. She transferred to Columbia Law School, where she graduated joint first in her class.
During the early 1960s, she worked with the Columbia Law School Project on International Procedure.
She spent much of her legal career as an advocate for gender equality and women's rights. Nowadays, many consider her as an icon for the feminist movement.
Let's take a look at some of the major accomplishments by Ruth Bader Ginsburg.
Graduating At The Top Of Her Class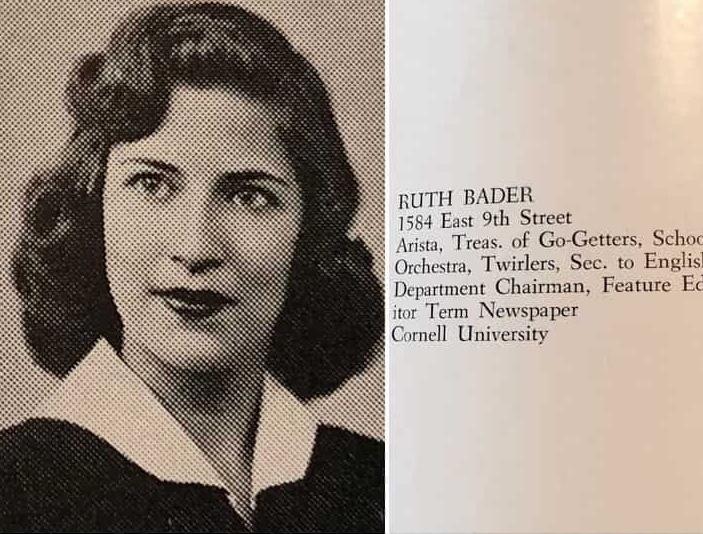 After graduating from Cornell in 1954, she married a classmate, Martin Ginsburg, at the top of her class. Two years later, she would join eight other women at Harvard Law School. Out of a class of 500, Ruth had only eight women colleagues.
At the time, her husband got diagnosed with testicular cancer. So, she went to his classes and took notes for him. At the same time, she continued raising her daughter and did her own coursework.
Despite everything, Bader Ginsburg finished her degree at Columbia Law School first in her class.
First-person on Both Harvard and Columbia Law Review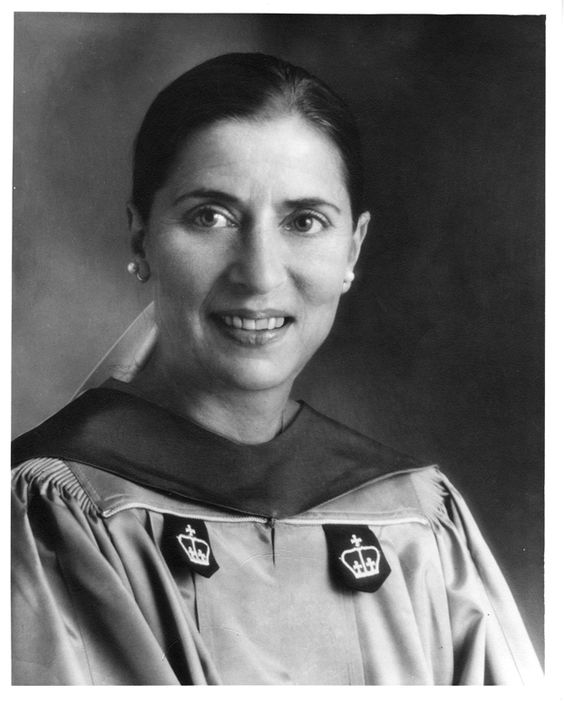 Ruth served as the first woman as a member of the student-run legal journals from each school. But she is also the first person ever to do it.
Ruth said that she went to law school for personal, selfish reasons. She thought she could do a lawyer's job better than any other.
She started her education at Harvard to keep her family together; she transferred to Columbia University for her last year. She won a seat on the law review there as well.
Serving on both the Harvard and Columbia law reviews is an unprecedented achievement for any law student, male or female.
Studying for Two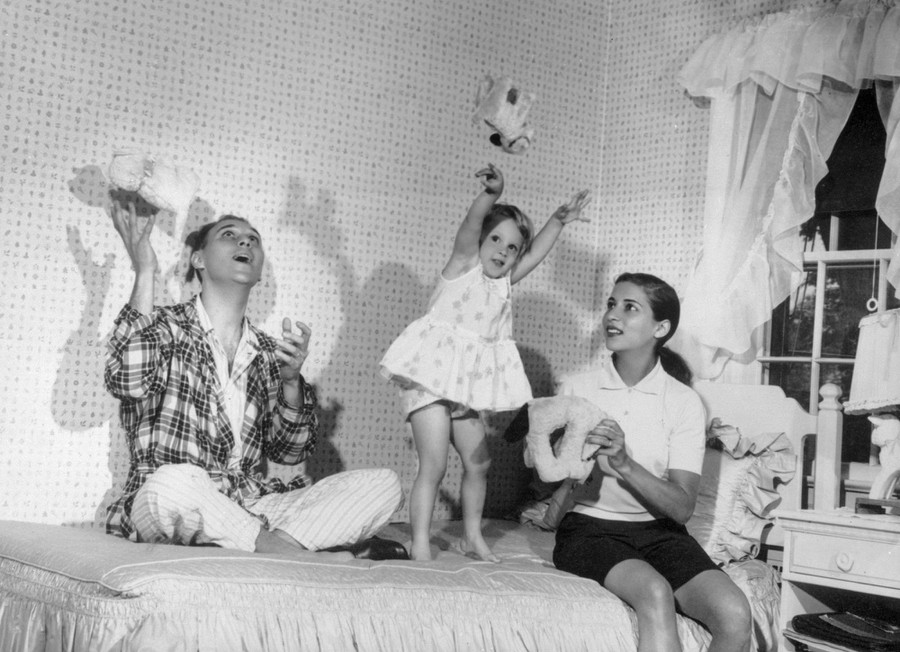 We touched on this a bit, but let's talk deeper. Ruth managed to study for two people, all while encountering resistance from the faculty. The law dean asked women students to justify taking places at the school that could have gone to men.
During her time at Harvard, her husband, Martin Ginsburg, got diagnosed with testicular cancer. She didn't want him to drop out of school. So, Ruth attended his classes and her own. She typed all his papers.
And at the same time, she had an added responsibility of caring for their child and ailing husband. Her husband made a complete recovery and then completed his studies at Harvard.
Co-founder Of ACLU's Women's Rights Project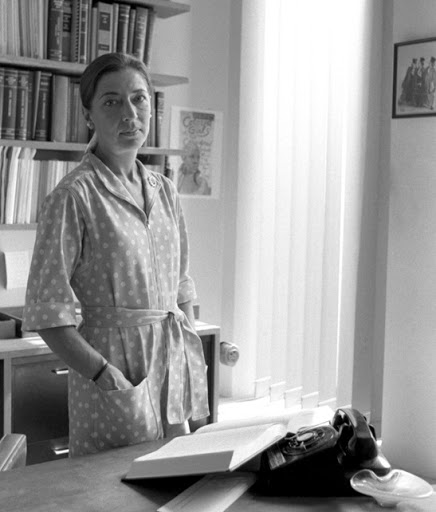 Working with the American Civil Liberties Union, Ruth started litigating sex-discrimination cases. She had a great strategy. Ginsburg took winnable cases to nullify institutionalized discrimination against women with new legal precedents slowly.
Yet, some feminists at the time criticized her for not going far enough. Before getting a seat on the Supreme Court, she argued six cases in front of the Court. Ruth won five of them.
First Jewish Person On The US Supreme Court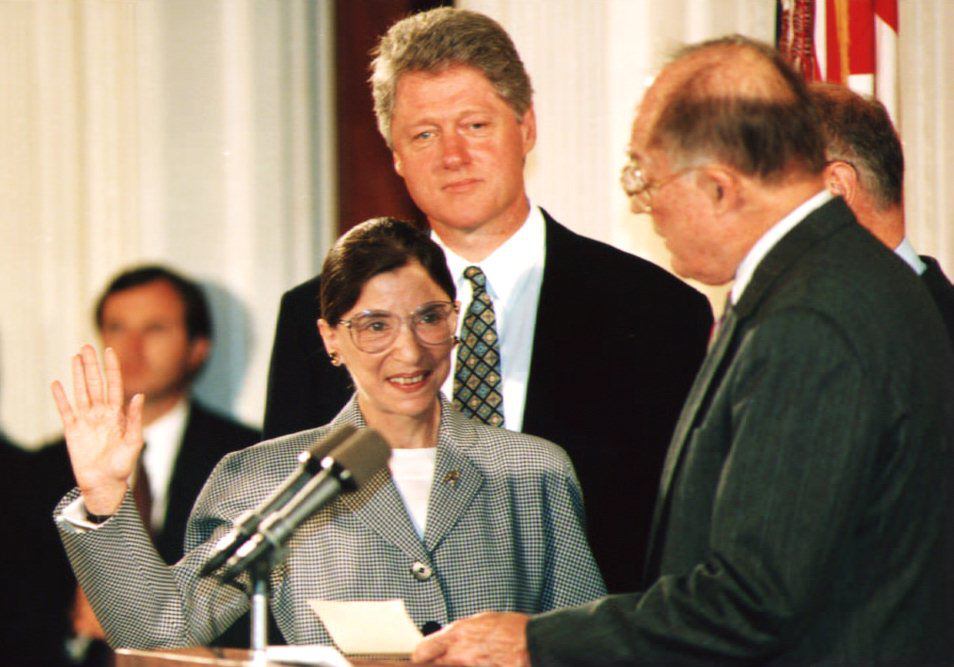 This is an achievement in itself. Bill Clinton appointed Ginsburg in 1993. Her nomination made history as the second woman of only four female justices in US history.
During her time at the Court, she earned the nickname "The Great Dissenter" for writing fiery and impassioned dissents. In 2015, Ruth said, "I like to think most of my dissents will be the law someday."
Oldest Justice On The Court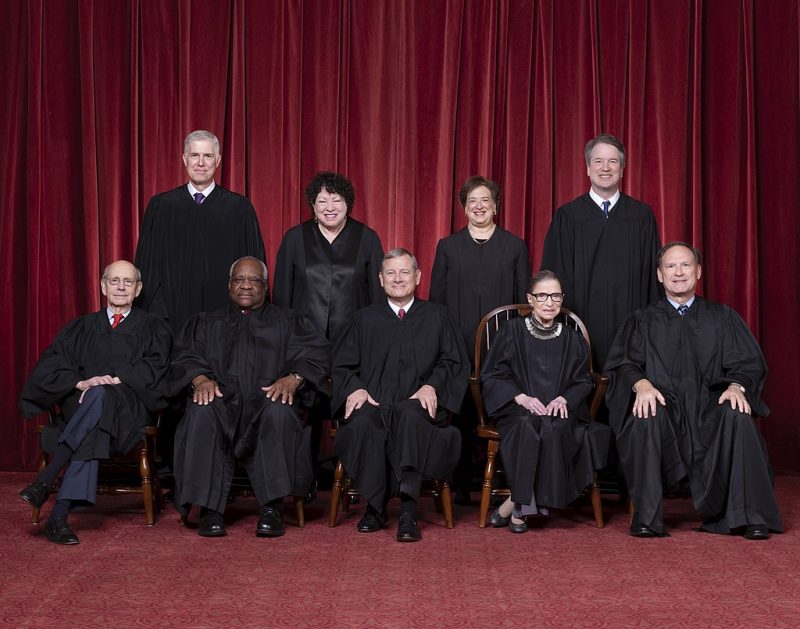 Ruth made history a couple of times during her time on the Supreme Court. We said she made history in 1993 as the first Jewish and second woman on it. In 2010, when John Paul Stevens retired, Ruth served as the oldest justice on the court at the age of 77.
Many thought she would retire because of her advancing age and poor health. But she denied it and continued serving. Her work on the court helped her cope with the death of her husband.
In April 2013, she achieved Louis Brandeis's feat of serving for nearly 23 years. At the time of her death in September 2020, she made history as the fourth-oldest serving US Supreme Court Justice at 87 years.
Going Against President Obama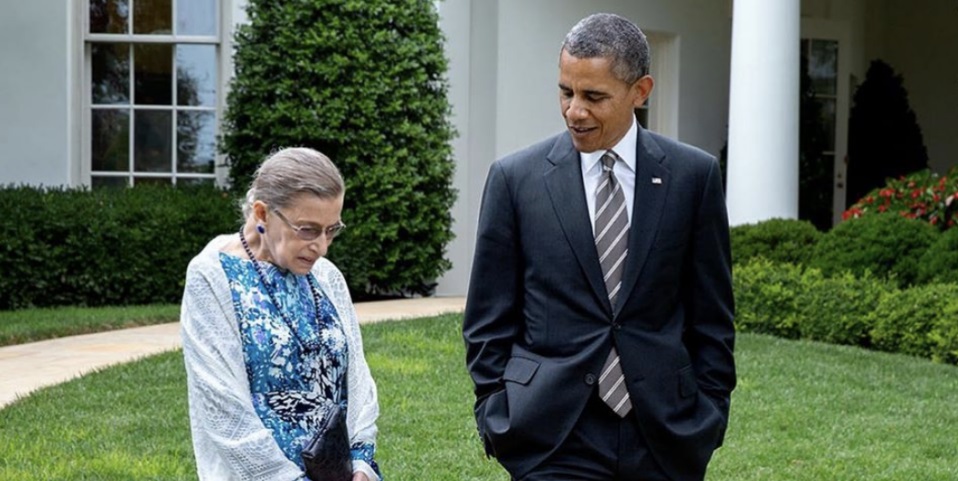 During the presidency of Barack Obama, some activists called for her to retire. That would have opened a spot for Obama to appoint a like-minded successor. At the time, the Democratic Party had control of the US Senate.
But Ginsburg rejected these pleas. Instead, she affirmed her wish to remain a justice as long as she has the mental sharpness to perform.
Some people believed that she might have retired if Hillary Clinton had won the 2016 Presidential Elections. That would have allowed Hillary to nominate an even more liberal justice.
During Obama's presidency, she opined that the political climate would prevent Obama from appointing a jurist like herself.
Women Hall of Fame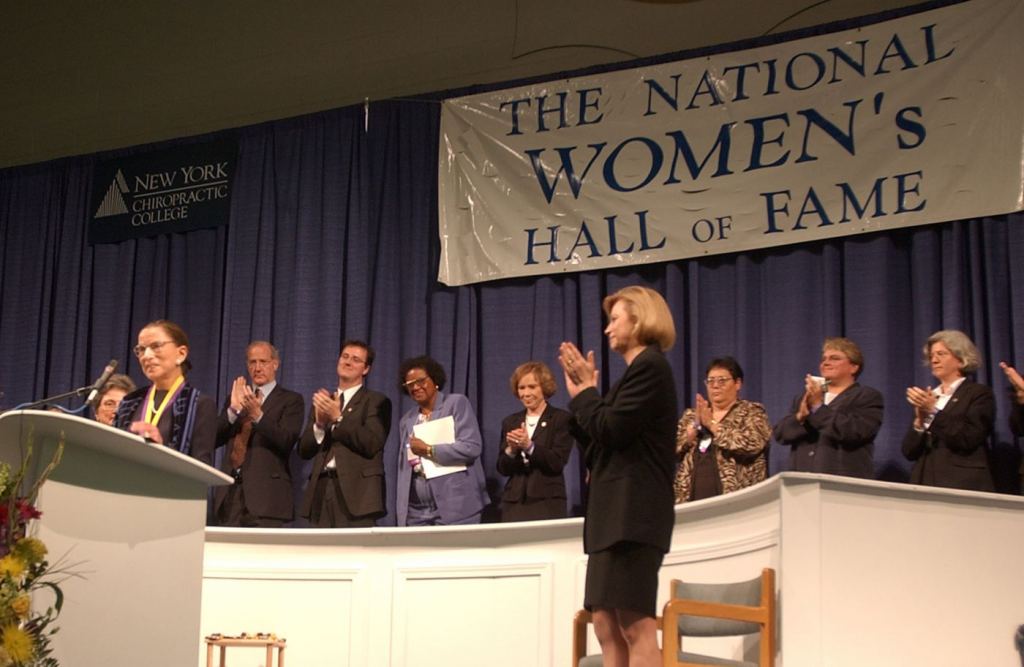 In 2002 she got inducted into the National Women's Hall of Fame. Ruth also got named as one of the 100 Most Powerful Women in 2009. Glamour magazine named her Women of the Year in 2012. In 2015, Time magazine put her on the 100 most influential people list.
In 2009, she received the Lifetime Achievement Award from Scribes, The American Society of Legal Writers.
Berggruen Prize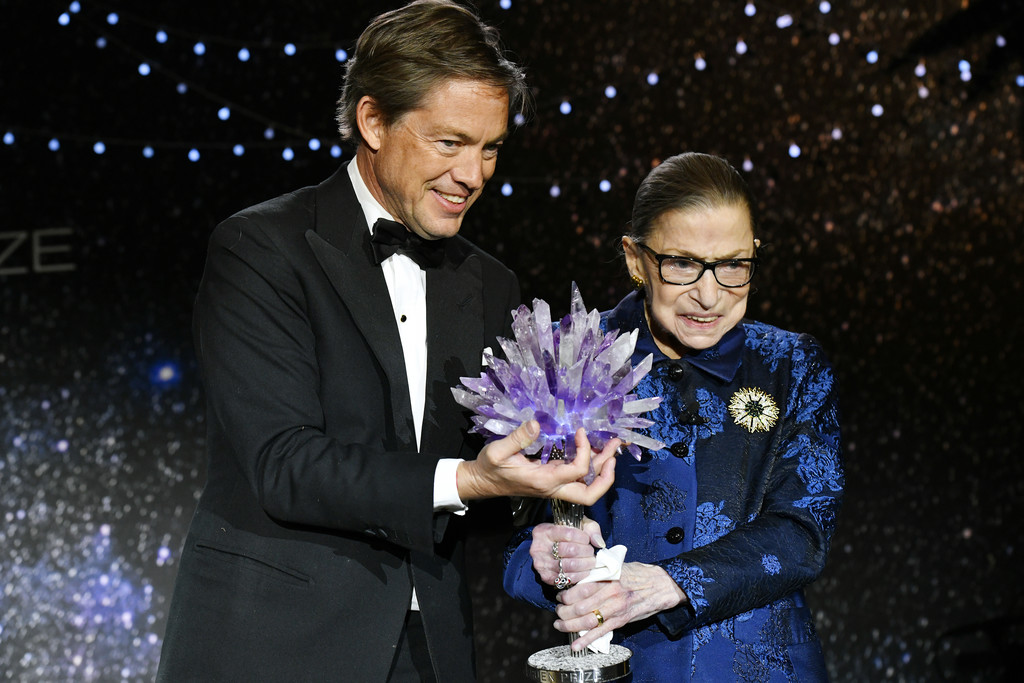 In 2019, she received the $1 million Berggruen Prize for Philosophy and Culture. The Berggruen Institute recognizes thinkers "whose ideas have profoundly shaped human self-understanding and advancement in a rapidly changing world."
They noted her lifelong support for human rights and gender equality. Ginsburg donated the entirety of the money to charitable and non-profit organizations.
Fighting For Equal Citizenship
Even before getting a seat on the bench of the Supreme Court, she fought for equality. She argued cases of sex discrimination.
Weinberger v. Wiesenfeld in 1975 served as one of her most important early cases. In it, Stephen Wiesenfeld, a widower, got denied the Social Security child support benefits. A woman would have received the benefits in the same situation.
That proved she fights for gender equality, no matter the gender. During the 1970s, she also served as the director of the Women's Rights Project of the American Civil Liberties Union.