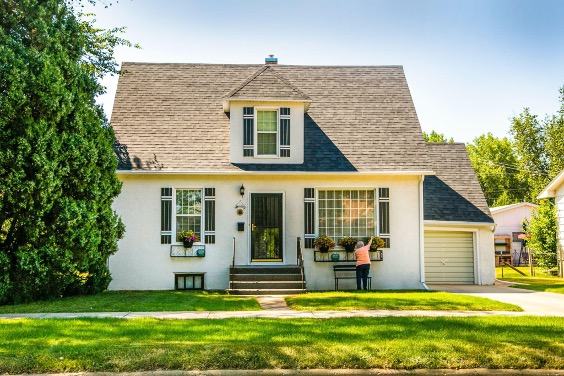 It is normal to feel overwhelmed by different financing options, especially if it is your first time shopping for mortgage lenders. Your confusion and anxiety about choosing the best plan for you are understandable!
Suppose you are considering acquiring a new property. In that case, you should check out different mortgage financing services in your area first and do prior research to see their available schedules for consultation.
But if you prefer a guide, read on to understand how mortgage financing services work. Learning this will help you narrow down your thoughts and possible options.
Understanding the Concept of Mortgage
While most people think a mortgage means "house", the word itself means a loan offered by a bank, mortgage company, or mortgage lender. A mortgage allows individuals to buy and acquire an investment property or home.
Although there are cases wherein you may be allowed to take out a mortgage to cover the entire property cost, many people still opt to have a loan that covers around eighty (80) percent of the home's property value.
Finding the best mortgage lender should not be stressful, so before we dive into the suggested mortgage lenders, here are the different types of mortgages you should familiarize yourself with.
Different Types of Mortgages
The most common types of mortgages are adjustable-rate and fixed-rate mortgages. Although other types of mortgages are available on the market, these two are always popular among investors – the adjustable-rate and fixed-rate mortgages.
Adjustable-rate Mortgages
The adjustable-rate mortgages are loans with interest rates that may change during the loan. Different factors affect these fluctuations, including economic conditions.
Since adjustable-rate mortgages change over time, the amount of interest that borrowers need to pay every month also changes. It may increase or decrease depending on different external factors.
Nevertheless, adjustable-rate mortgages' interest rates are reviewed and adjusted annually or once every six (6) months. You will still start with a fixed interest rate during the first set of months.
It is advantageous to people who prefer a constantly changing lifestyle but not those who are after a fixed monthly loan expense.
Since the interest rates here may double or triple over time, some borrowers find it difficult to pay their monthly mortgage expenses, which leads to defaulting and losing their properties through foreclosures.
If you think you can handle this type of loan, you can proceed with consulting with an expert.
Fixed-rate Mortgages
This type of mortgage is familiar to people and investors who prefer having a fixed interest rate paid every month. No fluctuations may happen here, and you can always set aside a fixed amount of money for payment.
Typically, the loan term you will agree with the lender is 15, 20, or 30 years depending on the agreement between the borrower and lender.
Note that the longer your loan term is, the more considerable the total amount you will be paying, but the more minor your monthly loan payment will become. Conversely, your monthly payment will be more significant if you settle for a shorter term.
The nicest thing about this mortgage is that the borrower may anticipate the same expenditure every month till the conclusion of the loan term. Even if there are big fluctuations in the market, your monthly payment will not rise or decrease.
A fixed-rate mortgage is perfect for those who are conscious of their monthly budget and want to plan everything out even before the payment deadlines.
Learning about Mortgage Payments
Your monthly mortgage payment comprises four (4) elements: the principal amount, interest rate, taxes, and insurance.
Principal Amount
The principal amount is the actual amount of the money you borrowed from the lender. For example, if you applied for a $175,000 mortgage to purchase a property, your principal amount is also $175,000.
Concerning the down payment, lenders usually require a twenty (20) percent down payment. So for a property that costs $175,000, your down payment is $35,000.
Your total purchase price now for that specific property is $210,000.
Interest Rate
In addition to the monthly payment for the mortgage, the interest rate is expressed as a percentage of the principal sum that must be paid back each month. Because it is a company, the financial institution that is providing the loan will need a higher down payment.
They charge interest to borrowers so that they will earn something from that loan or transaction.
Taxes
Property taxes are always part of what you need to pay every month as a homeowner or property owner. Municipal taxes are always calculated based on the property's overall value.
Other states or places may also require other taxes, so we recommend that you check and research more on this before entering a contract.
Insurance
Insurance is crucial for banks and lenders, especially if you default on your loan. Insurances like homeowner's insurance which acts as collateral, are needed and required by the lender to help cover any damage to the property.
There are cases, however, where the bank or lender will also require specific mortgage insurance. It happens when the borrower cannot make a down payment that will meet the lender's requirement, which is 20% of the property cost.
Knowing Your Mortgage Lenders
You may have lots of questions born from your anxiety when thinking about acquiring a mortgage. It is normal, and many investors, especially first-time buyers, find solace in researching.
Knowing your mortgage lender means understanding what they are and are looking for. Some lenders specialize in one specific mortgage area that might not benefit you.
What is a Mortgage Lender?
Mortgage lenders are mortgage banks or financial institutions that offer investors and people home loans. They have specific lending guidelines to filter your application and check your ability to repay liabilities.
Mortgage lenders are those who compute and set the loan terms, repayment schedule, interest rate, and other critical elements of your mortgage plan.
Choosing the Right Mortgage Lender
There are plenty of cheap mortgage lenders in the market, but the dilemma here is how you find them in a sea full of home loans lender.
While we recommend that you look for your own, we have listed businesses that offer mortgage financing services here. Hopefully, you will be able to see the best companies for home loans and the most suited ones based on your financial situation and capacity.
Chase
JP Morgan Chase Bank, also known as Chase, is a New York City-based consumer banking company that offers different types of mortgage loans with a required 620 minimum credit score and mortgage rate lower than the national average.
It is recognized as the best lender for relationship discounts and the number of days to close any deal with them is three weeks or 21 days.
Flagstar Bank
Flagstar Bank is a Michigan-based banking company known to be one of the biggest banks that offer various banking and residential mortgage services.
This financial institution is considered the most favorable mortgage lender for newly constructed homes with a credit score requirement of at least 620.
It also provides an average of 35 days to conclude agreements and has mortgage rates lower than the average rate for the whole country.
Mr. Cooper
For those looking for the best mortgage application for any borrower, Mr. Cooper is the best home loans lender.
Mr. Cooper is a Texas-based mortgage company that prides itself on its advocacy to bring the best service to its customers while leveraging convenience.
Ally
Ally Bank is headquartered in Utah and is known as the digital-only division of Ally Financial, Incorporated. With a required minimum credit score of 620, Ally is best known for its fast pre-approval process, with 32 days to close.
loanDepot
If you are looking for a mortgage lender that gives the fasted closing time, pick loanDepot as it is known for its 20 days closing time. loanDepot is the second non-bank provider based in California that received A+ ratings.
The minimum credit score is 620, but the mortgage rate is above the national average. So it is up to you whether to grab one of their offerings or not.
The Mortgage Shop
This is a unique one-stop shop if you want a loan to finance your vacation homes and long-term and short-term rentals. It prides itself on its team with over 15 years of mortgage experience in different types of properties.
It offers the best deals and options for anyone looking not just for a mortgage lender but a guide for the overall process.
To know more about the best place to get a home loan and what we can offer, check our page at The Mortgage Shop.
Conclusion
Looking for a mortgage lender that is tailor-fitted to offer all the things you need based on your financial situation and capacity may be overwhelming, but in all honesty, it should not be!
Companies that offer mortgage financing services have their own set of guidelines that you have to follow. They also have a fixed criterion that will filter and verify your application.
Large banks may have an excellent image, but many other firms are far more adept at acquiring and closing agreements. But in the end, it is in your best interest to visit many lenders so that you may pick the most acceptable one.
Visit our website and email us when you have any concerns or would like more information about the mortgage options we currently have available. See you in our inbox!