Many of you may know that on the top of the makeup rules is the rule that you should be careful while applying mascara, and it should look all-natural and without any unwanted clumps. But hey, rules are made to be broken, at least the makeup ones!
There is no such a thing like colors that do not match each other, or things that you must avoid or not mix together. Of course, the purpose of that is to look good and unique, and if you are sure of that, then go with the flow.
This is just a little encouraging speech for all of you skeptical of the spider eyelashes trend. You can go with this look on a special occasions, or wear it every day, the choice depends on your own taste.
We assure you that if you do it properly, following the steps below, then you will look like you have just walked out from the catwalk. The process is very simple, and we guess that you are already familiar with it.
Layer one coat of mascara, then wait for it to dry and add a few more. But, if you want to get the details to achieve the perfect spider eyelashes look that will make your eyes look defined and popping out, then read more below!
Start With Clean Eyes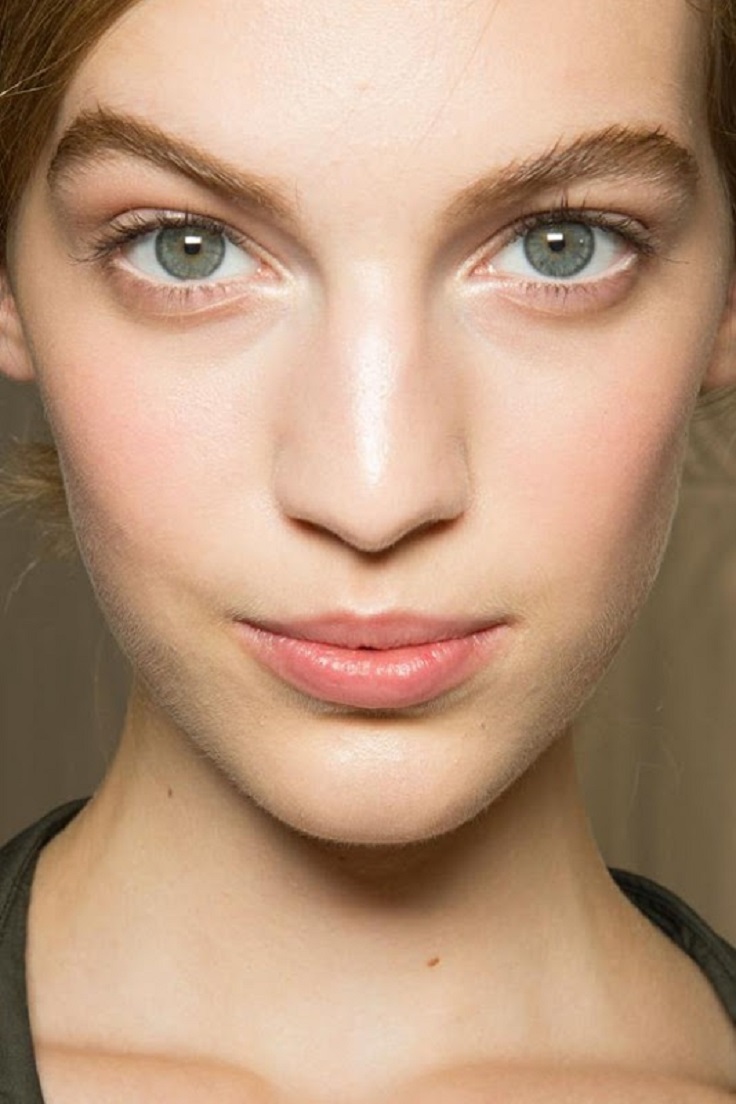 For this and for any other look that you want to achieve, the most important thing is to start with a fresh, clean, no makeup face. First of all, this way you let the skin breathe, and the second thing is that if you don't clean the makeup leftovers from before, you can only get the messy and unattractive look.
Curl the Lashes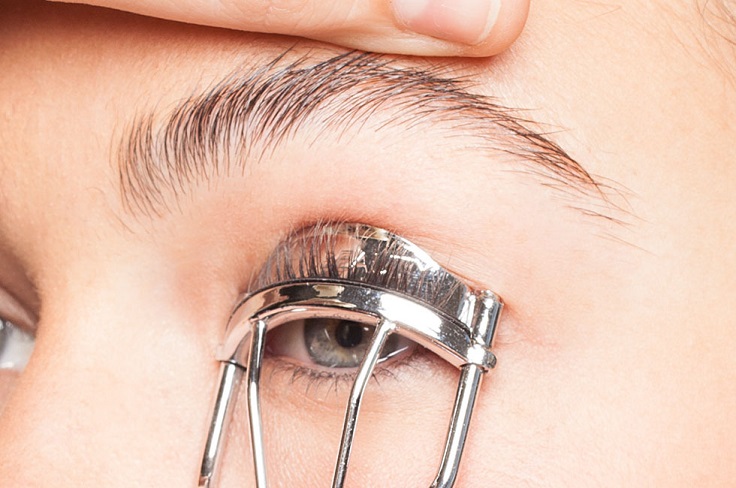 via beautylish.com
The second step is to curl the lashes. Of course, this step is optional, and you don't have to do it if you are already blessed with big, beautiful lushes Spider eyelashes. But if you are not one of that lucky ladies, then the curling will be more than welcome! There are many ways to curl the lashes; one is the traditional way with the lash curler, there is another technique to curl them with a spoon or lifting them with your fingers.
Brush the Lashes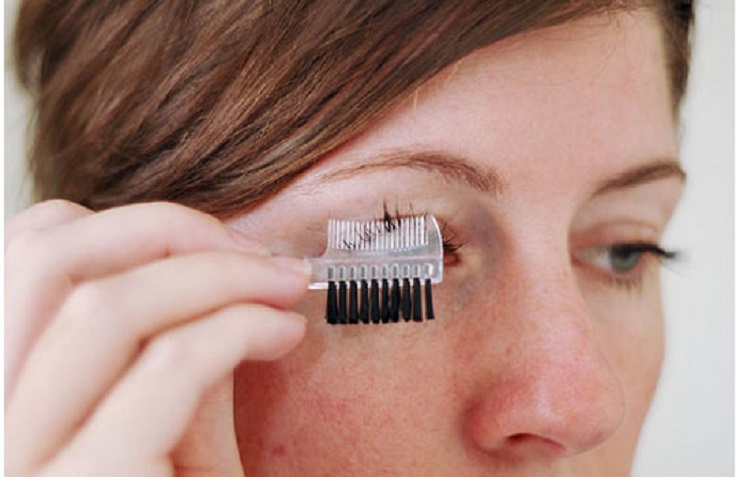 via eyelashgrowthserums.blogspot.com
After curling, we recommend you brush the lashes. Just like you comb your hair because otherwise, it will become tangled and knotty, the same can happen to your eyelashes, just not so drastically. But it is good to brush them with metal or plastic brush, just to be sure that they are nice and untangled.
Apply Face Powder Before Adding Mascara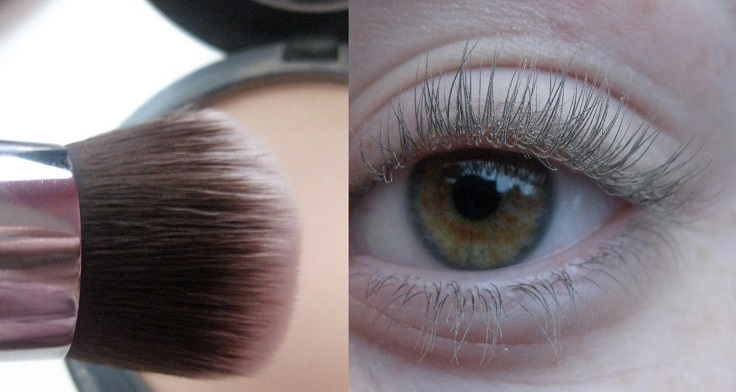 The next step is to add a face powder to the lashes. This step is instead of adding a primer, that can be so much heavier on the lashes. The main reason you should practice this is because the powder makes the mascara more prominent, and sticks easier to the lashes.
Apply First Coat of Mascara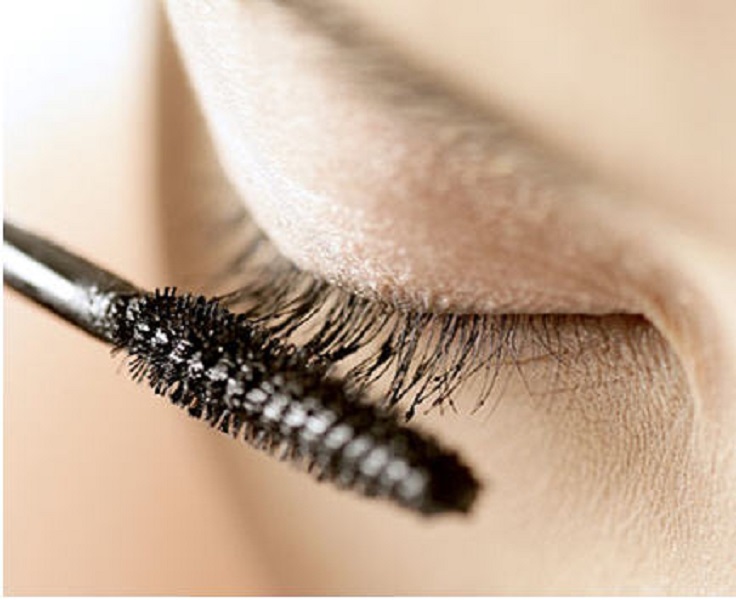 via topmascara.org
Here comes finally the big step, adding the first layer of mascara. Some makeup artists recommend making the zig-zag motion while applying, but our advice is not to use it this time because the spider lashes need to be defined, and the zig-zag motion makes them look more natural.
Apply Baby Powder After the First Coat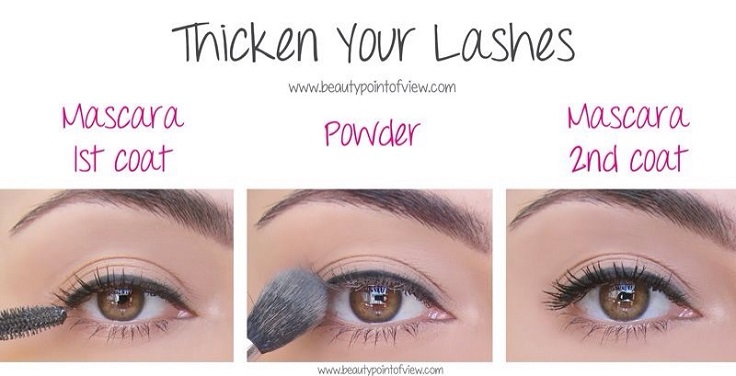 Wait for the first layer to dry, and then with a brush, q-tip, or fingers, apply baby powder on the mascara. After that, apply the last layer of mascara. This way, you will thicken them up without adding many layers of mascara. Because we all know that the purpose of the spider lashes is to make them look like we wear falsies.
Coat the Lower Lashes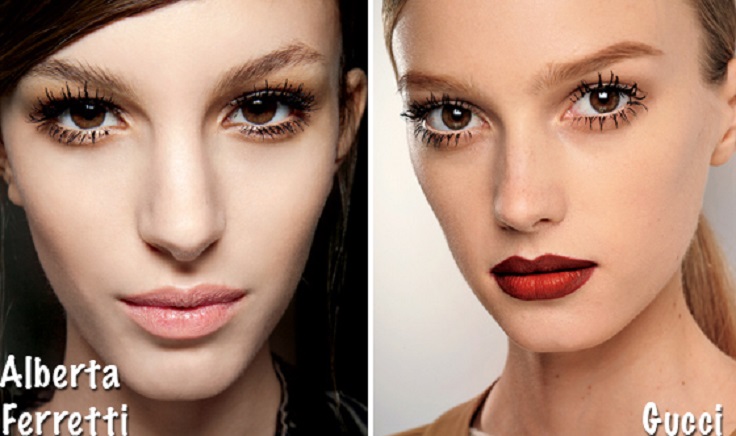 via redcarpet-fashionawards.com
While you wait for the second layer to dry, you can repeat the same process on the lower lashes, or if you don't want them to be that dramatic, you can just add one coat to them. It is all up to you here.
Separate the Lashes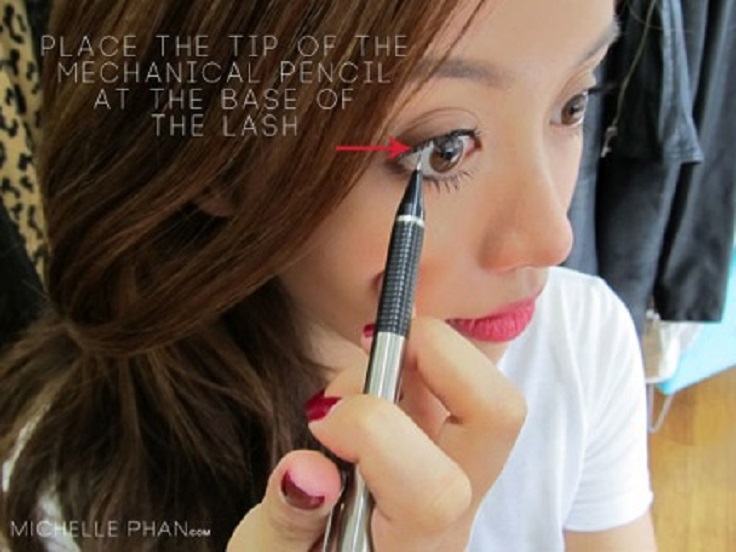 via michellephan.com
Although everybody thinks that the name "spider eyelashes" comes because they are stuck together in a clumsy way, that is not true. The real spider lashes actually want to be given special attention. Find some sharp object (the example of the picture is mechanical pen) and separate the lashes that you think shouldn't be together, and find their natural position.
Stick the Lashes Together With Tweezers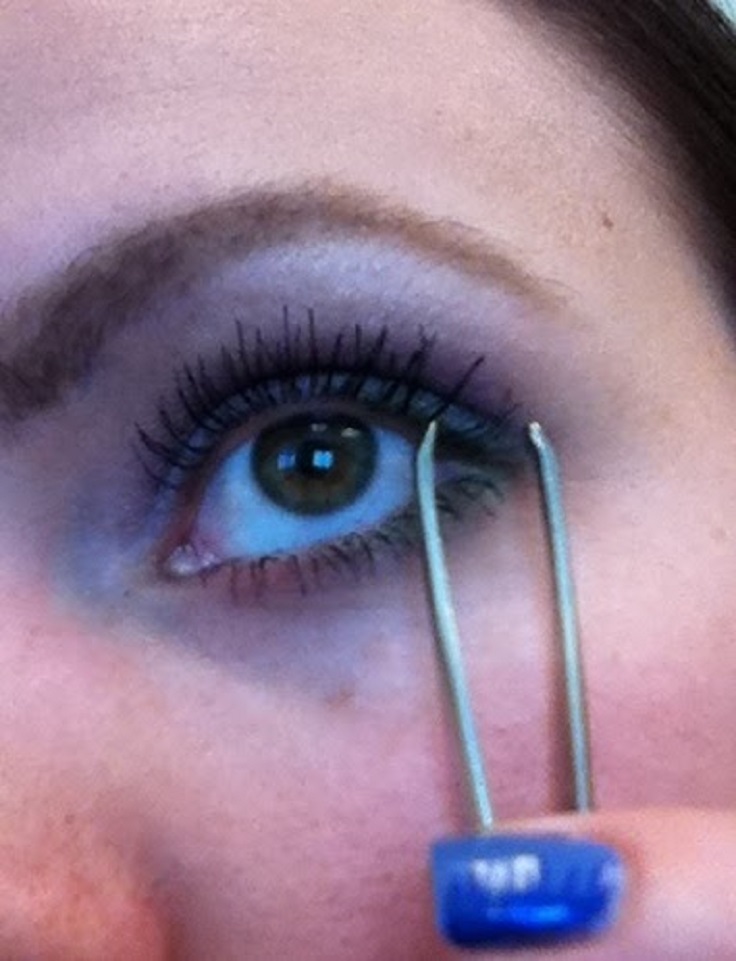 via lastlashblog.com
While doing the previous step, if you feel that your lashes start to lose the spidery look, don't worry! Apply one last thin layer of mascara, just to make them a little wet, and get a pair of tweezers and start the working process. Begin gluing and sticking together the right lashes to make them look just like false ones. This part is optional and depends on the level that you want to achieve.
Curl the Lashes With Fingers For Finish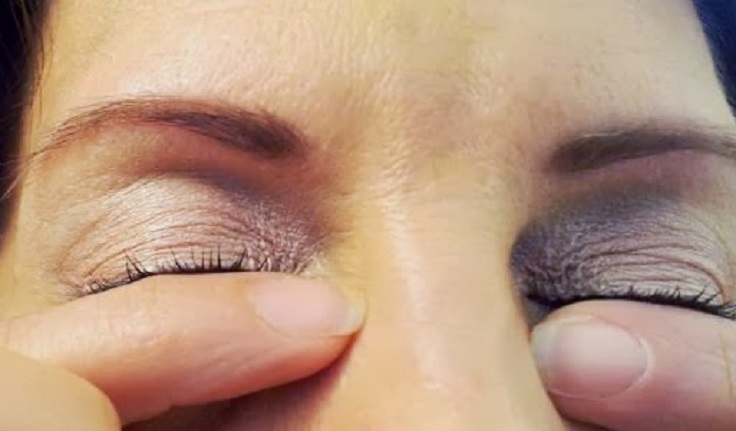 The last step is one great piece of advice that every woman should know and use! When they dry out, it is very possible that they fall a little down and don't look the same as the moment when you curled them. But you should be aware that it is very dangerous to curl the lashes with curler when you have mascara on, especially these many layers. So, as an alternative, you have your fingers! Put your fingers below your eyelashes, and gently pull them upwards. Hold the fingers in that position for 10 seconds, and you will see the difference!